Calling her conduct "appalling and dangerous," a federal judge on Tuesday sentenced a woman who pleaded guilty to trying to burn a Downtown building last year during a protest against police brutality to five years in prison.
U.S. District Judge James Peterson said what Anessa Fierro did on Aug. 25, 2020 "warrants significant punishment" because it endangered people who lived in apartments above one of the businesses that she and co-defendant Willie Johnson tried to set fire to.
That night, while marching with protesters upset about the latest incident of police violence — the shooting of Jacob Blake by Officer Rusten Sheskey in Kenosha — Fierro and Johnson brought along a canister of gasoline and a baseball bat. Johnson smashed out windows at Wisconsin Manufacturers and Commerce, 501 E. Washington Ave., and then Fierro poured gasoline inside. Johnson then ignited the fuel's vapors.
The group with them moved across the street to a building that houses Chalmers Jewelers and several apartments upstairs, again smashed out windows, poured in gasoline and attempted to set the building on fire.
Though Fierro, 28, is being held responsible for paying restitution for damage at both buildings, she pleaded guilty only to the Chalmers arson attempt.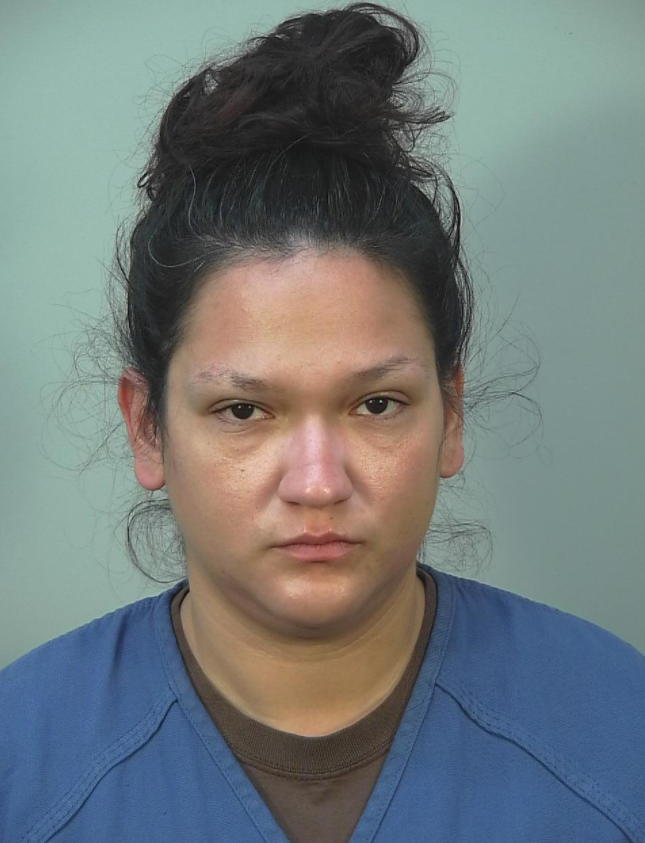 "It pains me for countless reasons to be here today," Fierro said before she was sentenced. She said she feels disappointment in herself, and on behalf of her family and her children. She apologized to the owners of the buildings and to the people who were inside.
"I wrongly endangered people and potentially their lives," she said. "I am deeply apologetic for putting them through this."
Absent the five-year mandatory minimum sentence for attempted arson, advisory federal sentencing guidelines as applied to Fierro would have yielded a sentencing range between 37 and 46 months, or between about three and four years.
Peterson said even if the mandatory minimum did not exist, he still would have considered a five-year sentence.
What Fierro did, Peterson said, showed "an appalling lack of judgment, but more than that, there was planning and calculation involved."
Peterson added that the attempted arsons were counterproductive to the cause Fierro said she believed in because it made people think those involved in the protests were violent people "whose opinions aren't worth respecting."
In addition to the prison time, Fierro will be on three years of supervised release and must pay restitution, jointly with Johnson, totaling $17,665.
In a sentencing memorandum, Assistant U.S. Attorney Chad Elgersma recommended a seven-year prison sentence, citing what he called an attempt by Fierro to shift blame to others around her for encouraging her to pour gasoline into the buildings.
He also cited the "callous" attitude he said she showed during interviews with investigators after her arrest, along with her behavior while on pretrial release.
But Fierro's attorney, Catherine White, said Fierro was drunk the night of the fires and easily influenced by others, though Peterson said in viewing surveillance video that was in evidence he saw nothing to indicate she was influenced by anyone but herself.
White also said Fierro can seem defiant when speaking, but she just has an unsophisticated manner of speech, peppered with expletives. She added Fierro was in "a bad place" the night of the fires, having been in a fight with another YWCA resident and having taken part in looting at Badger Liquor on State Street. She said Fierro is in a "much better place" today thanks to counseling, work and dependable housing.
White argued for the same five-year sentence Peterson had given Johnson last month but said if the mandatory minimum didn't exist in this case, she would have asked for a sentence below what the guidelines recommended.
---