A group of 14 Milwaukee-area residents filed a federal lawsuit Monday seeking at least a partial re-vote of last week's election, which due to the coronavirus pandemic was marred by long voter lines in Green Bay and Milwaukee and last-minute uncertainty over due dates for absentee ballots and whether in-person voting would proceed as scheduled.
The class action suit filed in U.S. District Court in Madison names Assembly Speaker Robin Vos and Senate Majority Leader Scott Fitzgerald, both Republicans, as defendants, along with the state individually, the Legislature and the Wisconsin Elections Commission.
"Due to the dangers to voters from the COVID-19 outbreak, the Legislature's failure to postpone the April 7 election disenfranchised thousands of state electors who could not vote because of health concerns or issues with absentee balloting," the plaintiffs said in a statement.
Attorneys Jay Urban and Joseph Goode said plaintiffs' first choice would be to have a judge order the entire election be re-held, but in the absence of that want to see those who wanted to vote but couldn't be allowed to mail in their ballots.
The latter option would apply to those they allege were disenfranchised by Republicans' refusal to go along with postponing the election. That includes people who requested an absentee ballot but didn't receive one and those who mailed in absentee ballots that will be disqualified under a last-minute ruling by the U.S. Supreme Court that reversed a lower court's decision to extend the deadline for the ballots.
The U.S. Supreme Court also ruled that clerks must accept ballots received after Election Day that were postmarked by April 7, which has confused local officials who have received ballots without postmarks marking any date. The Wisconsin Elections Commission hasn't provided any guidance on whether ballots arriving after Election Day without clear postmarks should be counted.
The Democratic Party of Wisconsin urged the elections commission to count ballots that arrived on April 8 without a postmark; assume ballots received on April 9 to have been mailed on time unless proven otherwise; and count ballots received on April 10 or later if there's reason to believe they were mailed on time.
The lawsuit comes as national and state Democrats say they are exploring legal options to address last Tuesday's statewide election. Democratic Party of Wisconsin chairman Ben Wikler said the party's legal strategy centers around making sure the election was "as fair as possible" and to seek relief for voters who may face problems voting in future elections.
"The clear imperative is both to make sure that justice is done related to last Tuesday and to make sure we never go through this nightmare scenario again," Wikler said.
He said it's likely other groups will bring lawsuits, particularly some of the more than 3,800 local candidates across the state on last Tuesday's ballot, which also included a state Supreme Court race and the state's presidential primary.
Gov. Tony Evers, a Democrat, said Monday before votes were tabulated that the election was "a mess that could have been avoided."
With the lawsuit filed and more expected, he said, "At the end of the day this will be resolved in court and then we can move on."
'Not partison'
The Milwaukee plaintiffs say they intentionally filed their lawsuit in advance of Monday's 4 p.m. start to counting votes because they want to show the court that the suit "is not partisan ... but rather a challenge to the fundamental unfairness of the Legislative Defendants' intentional act to force voters into an unreasonable, unfair, and unconstitutional choice between (a) exercising their fundamental right to vote in an in-person election during a pandemic; and (b) forgoing their right to vote in order to preserve their life and health and the lives and health of those close to them and the public overall," according to the suit.
The lawsuit alleges that several of the plaintiffs were at risk by voting in person because of their or family members' underlying medical conditions, including diabetes, spina bifida, asthma, respiratory conditions, multiple sclerosis and mobility issues.
Wisconsin's election took place Tuesday after the state Supreme Court struck down Gov. Tony Evers' executive order the day before postponing it until June 9. Evers had in the weeks leading up to April 7 supported holding the election as scheduled, but as the date grew closer and public health officials warned that people massing at polling places would accelerate the spread of the virus, Evers first asked the Legislature to mail every voter an absentee ballot, then tried to postpone the election.
The Legislature's Republican leaders rejected sending all voters absentee ballots as unfeasible and filed suit to overturn Evers' order delaying the election. Four of the state Supreme Court's conservative-leaning justices ordered the election to go on as planned, its two liberal-leaning members dissented and Justice Dan Kelly, a conservative on Tuesday's ballot, did not participate in the decision.
In a separate ruling also the day before the election, the U.S. Supreme Court ruled that voters' absentee ballots must be postmarked by 8 p.m. on Election Day to be counted, partially overturning a federal district court ruling that extended the deadline for receiving absentee ballots to 4 p.m. on April 13.
In the 5-4 vote along ideological lines, the conservative justices sided with Republican state lawmakers who challenged the later deadline.
Wisconsin Elections Commission spokesman Reid Magney said the commission is not likely to provide a response to the lawsuit until its lawyers file a formal response in court.
Vos' and Fitzgerald's offices did not immediately respond to requests for comment.
Health officials have warned that holding the election Tuesday, which was marred by long lines at some polling locations where sites were consolidated due to poll worker shortages, could increase transmission of the COVID-19 pandemic. The election also raised concerns that some residents were unable to vote due to fear of contracting the disease.
"We will continue to work with (Republicans in the Legislature) so they understand how important it is to balance safety and health against the constitutional right to vote," Evers said Monday. "We do have an opportunity to take some time and make sure that the issue of mail-in ballots is handled better than it was last time."
Ballot delays
Just under 1.3 million absentee ballots were requested for Tuesday's election, shattering the record for the most such ballots requested in any past election. As of Friday, local clerks had gotten back just under 1.1 million of them.
But even before the election, there were reports of people not getting ballots they had asked for two or three weeks prior to Election Day. After the election, three tubs of undelivered ballots were discovered in Oshkosh and Appleton, and the Milwaukee Election Commission was asking the U.S. Postal Service to investigate what happened to absentee ballots that never reached voters in that city. The postal service has since announced it has launched an investigation into missing or undelivered ballots.
Meanwhile, there were reports of completed ballots returning to clerks without any clear postmarked date.
Democratic National Committee chairman Tom Perez said the DNC is exploring legal options related to Wisconsin's 7th Congressional District special election May 12. Perez wants the state to send an absentee ballot to every registered voter in that district.
State Journal reporters Riley Vetterkind and Mitchell Schmidt and The Associated Press contributed to this report.
Photos: Wisconsinites vote in spring primary despite COVID-19 dangers
Photos: Wisconsinites vote in spring primary despite COVID-19 danger
Election Day with COVID-19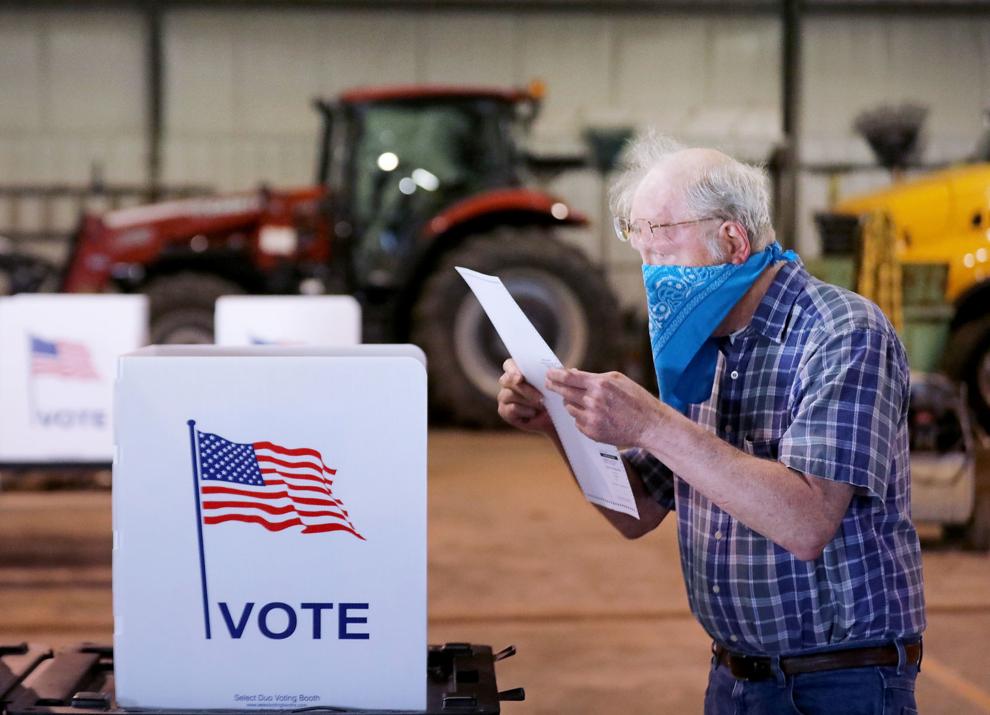 Election Day with COVID-19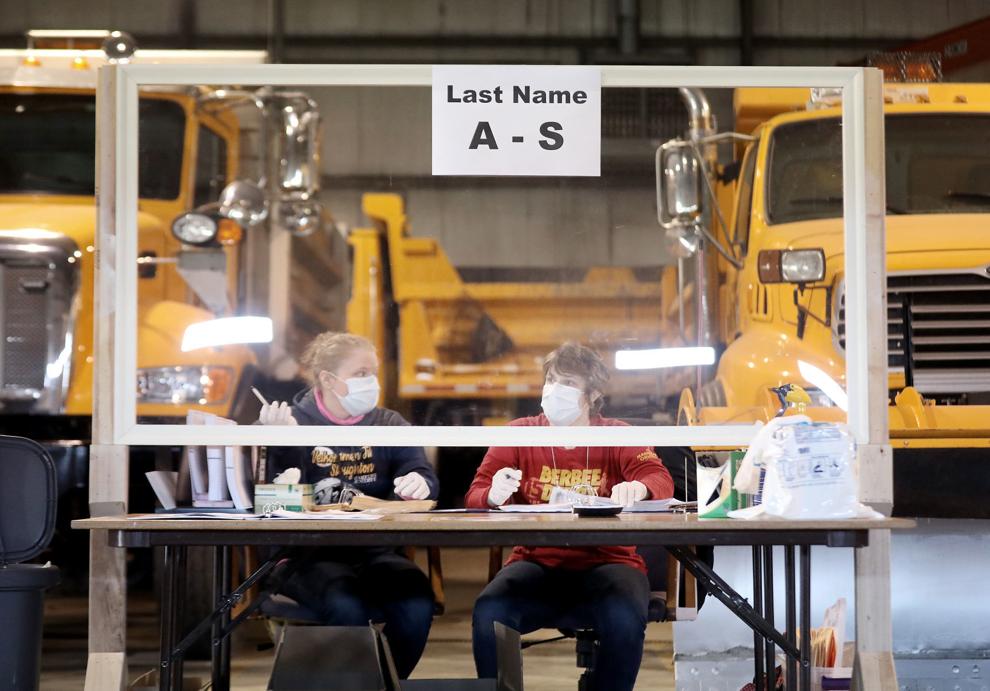 Election Day with COVID-19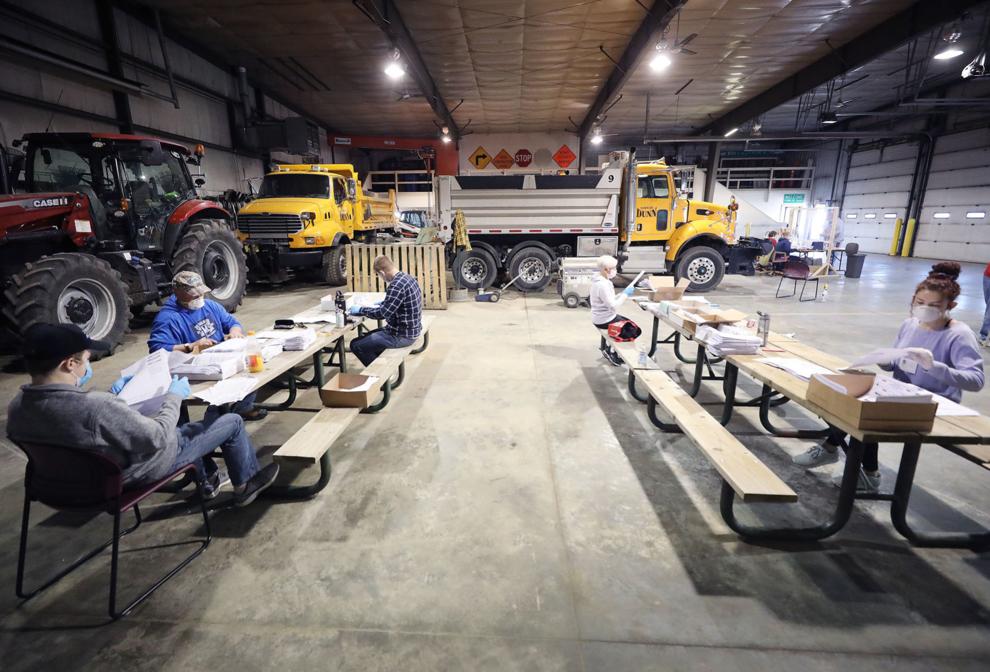 Election Day with COVID-19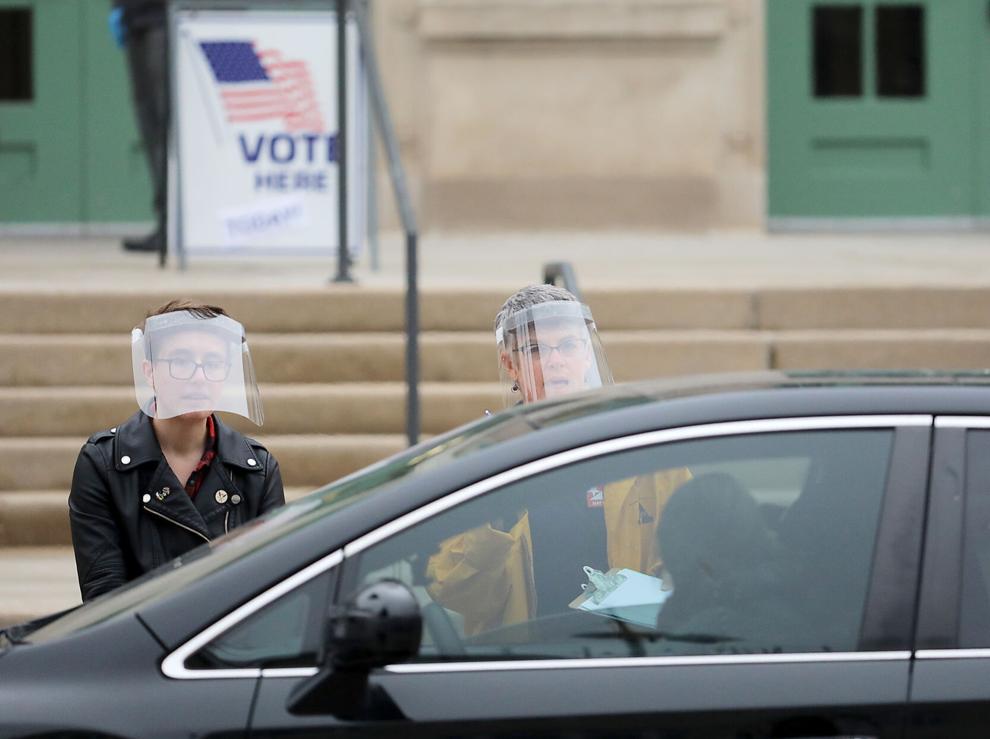 Election Day with COVID-19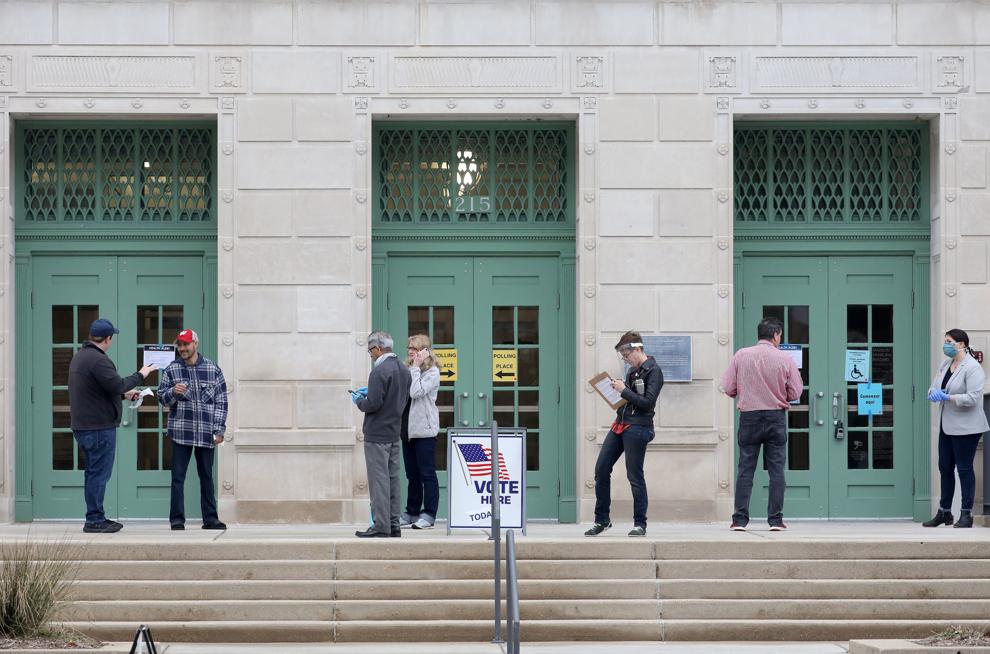 Election Day with COVID-19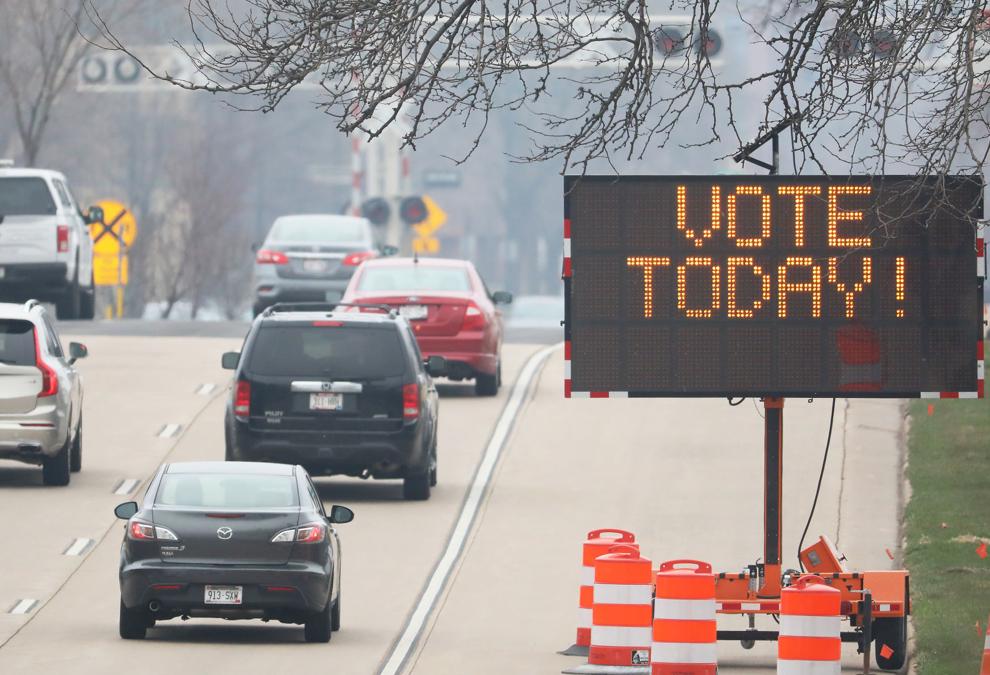 Election Day with COVID-19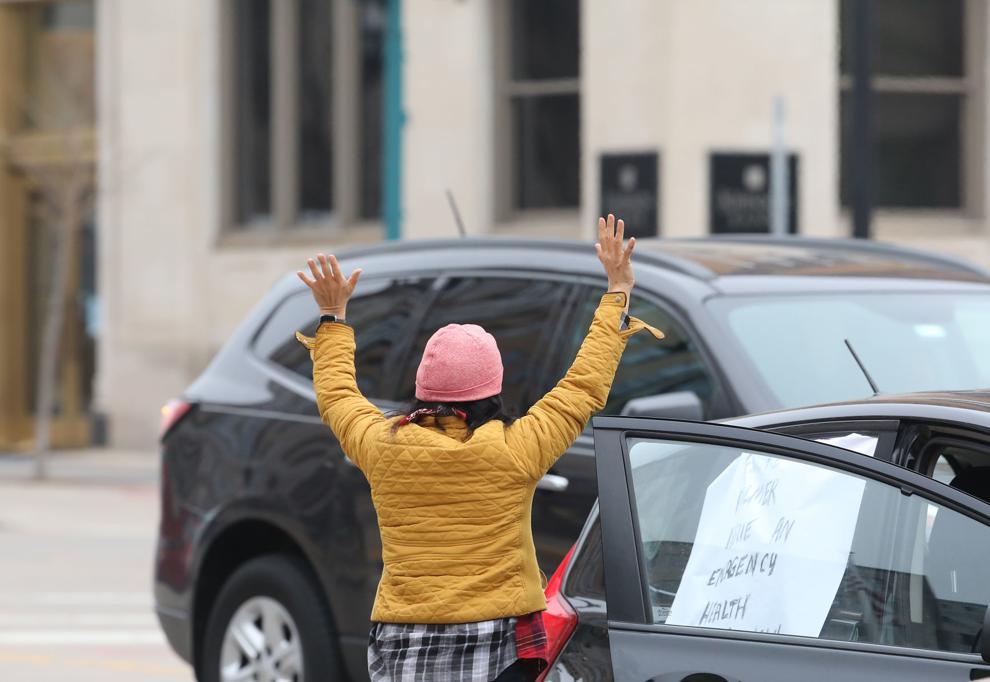 Election Day with COVID-19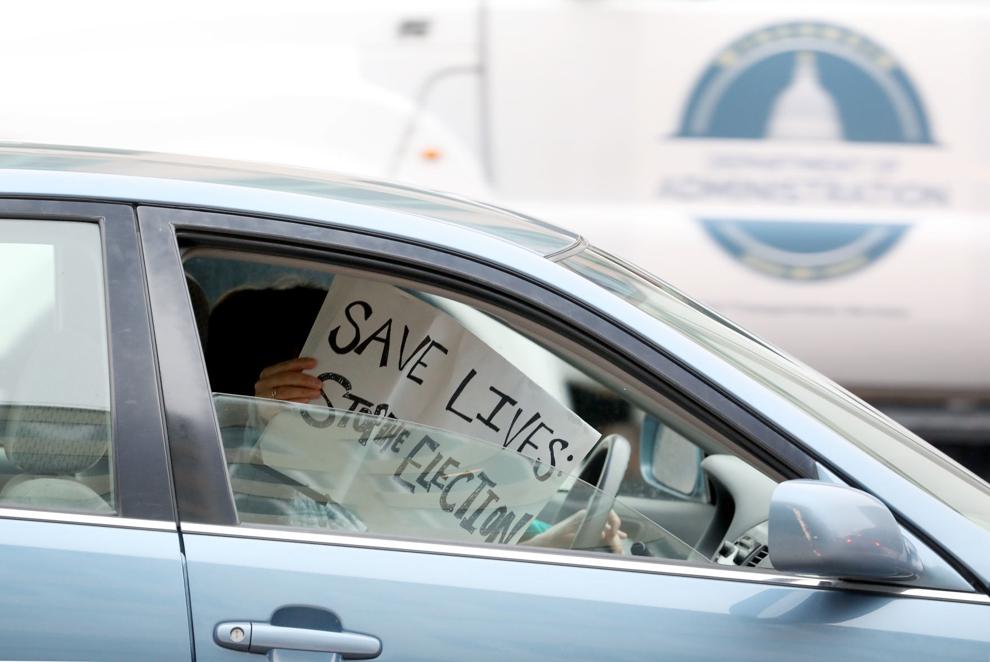 Election Day with COVID-19
Election Day with COVID-19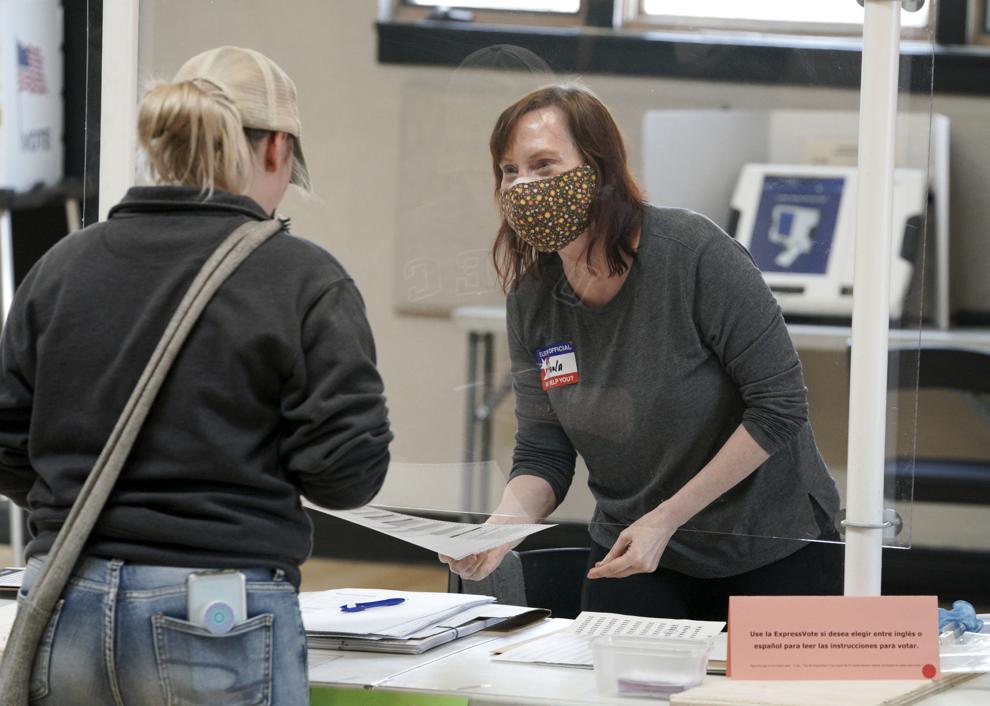 Election Day with COVID-19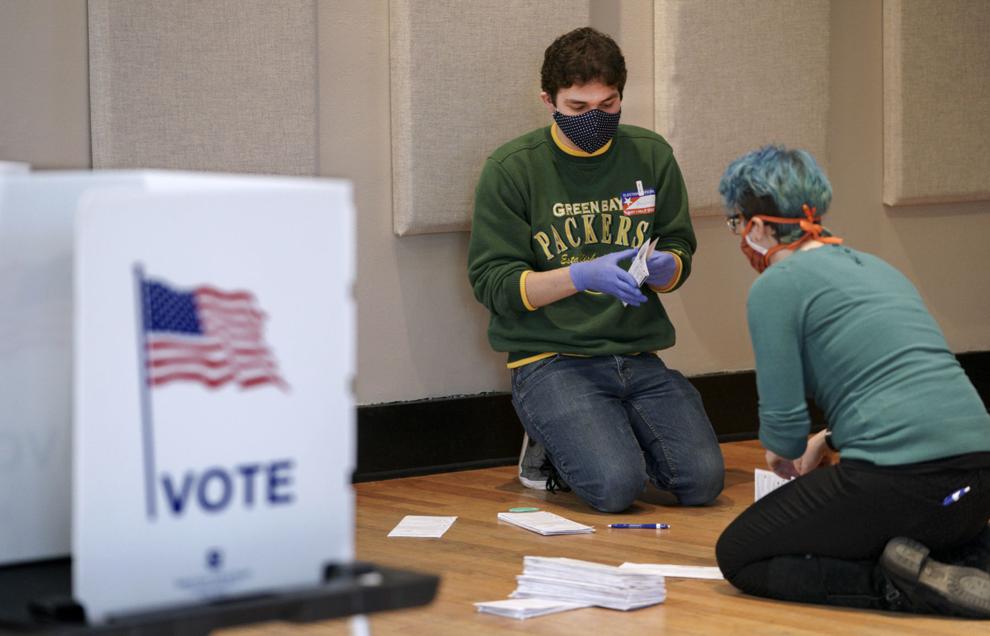 Election Day with COVID-19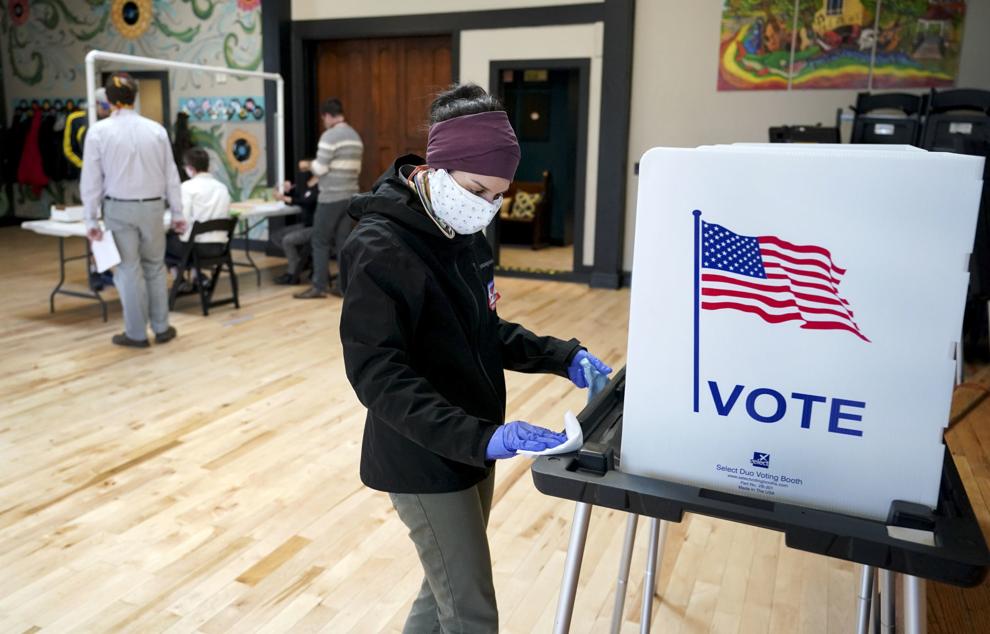 Election Day with COVID-19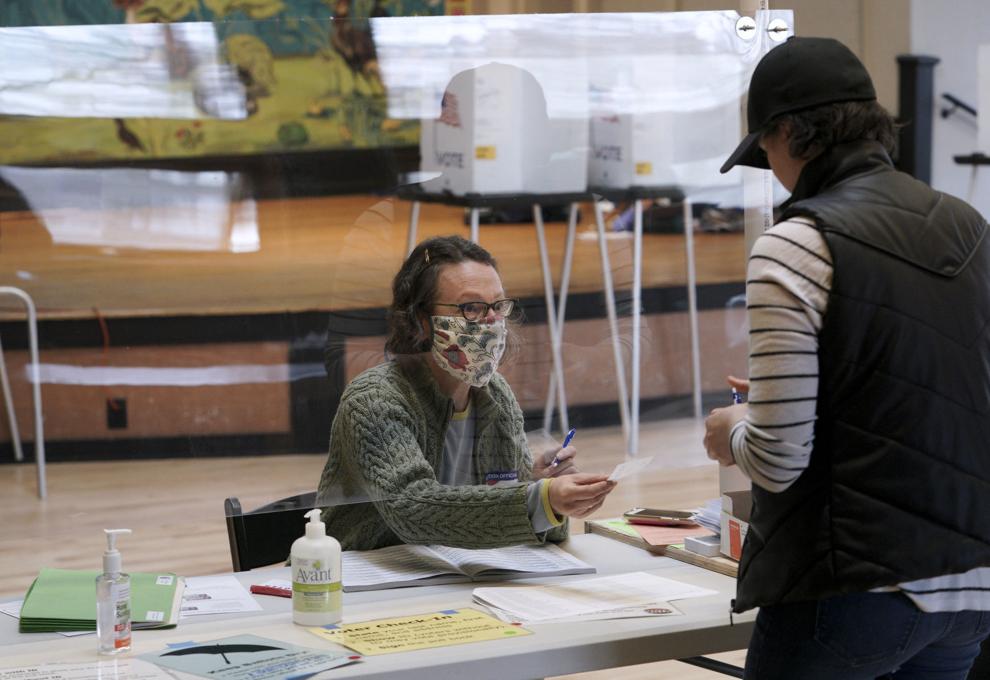 Election Day with COVID-19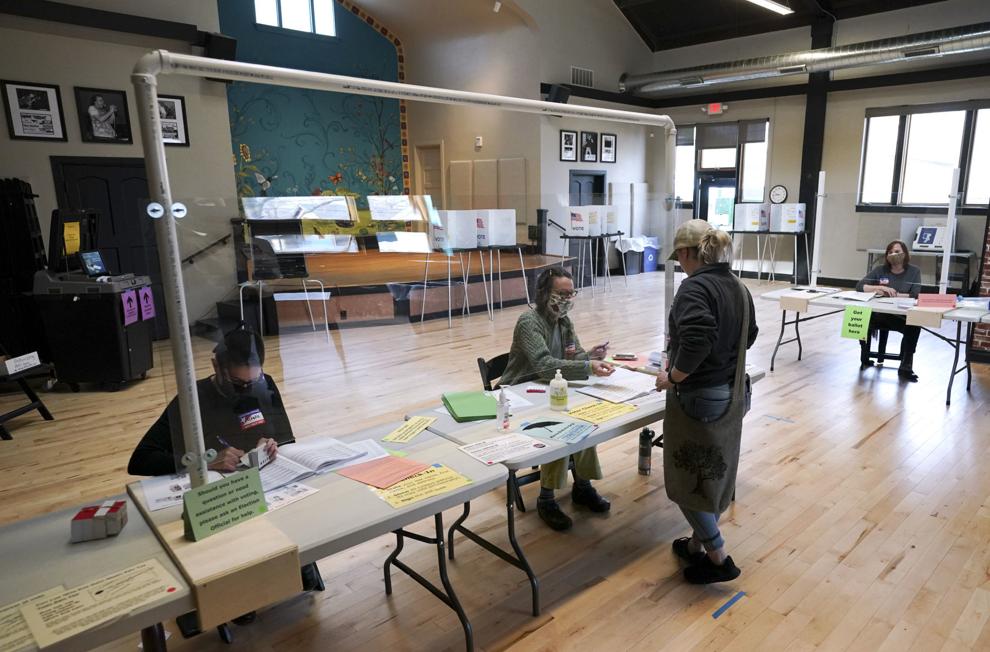 Election Day with COVID-19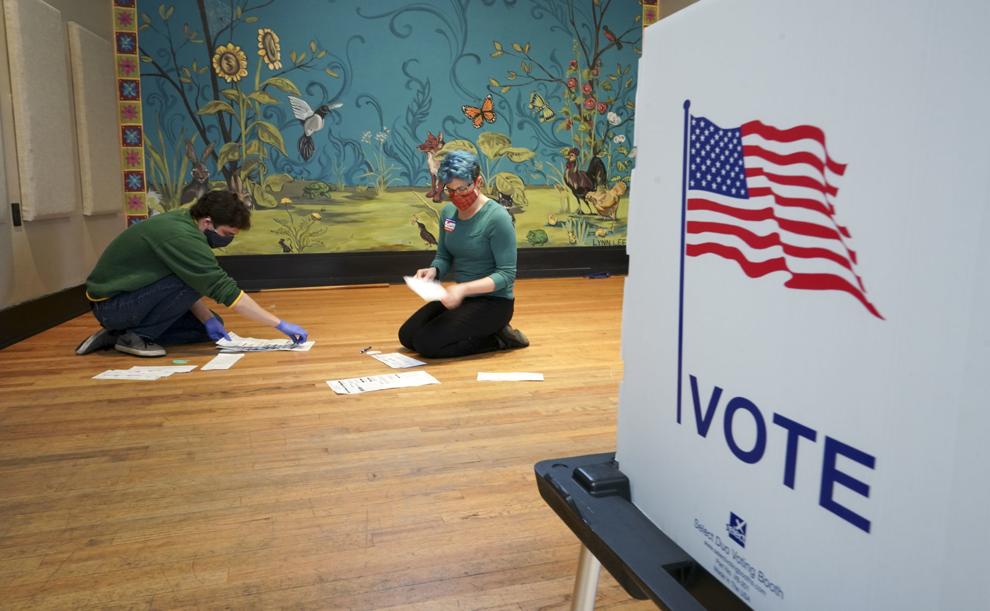 Election 2020 Wisconsin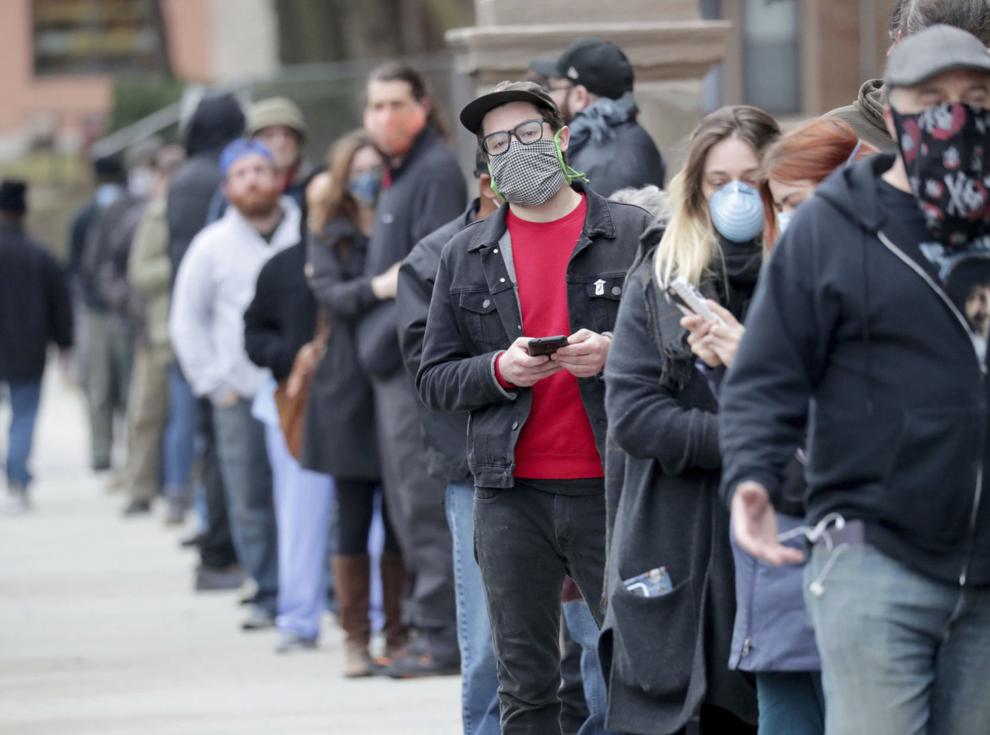 Virus Outbreak Wisconsin Election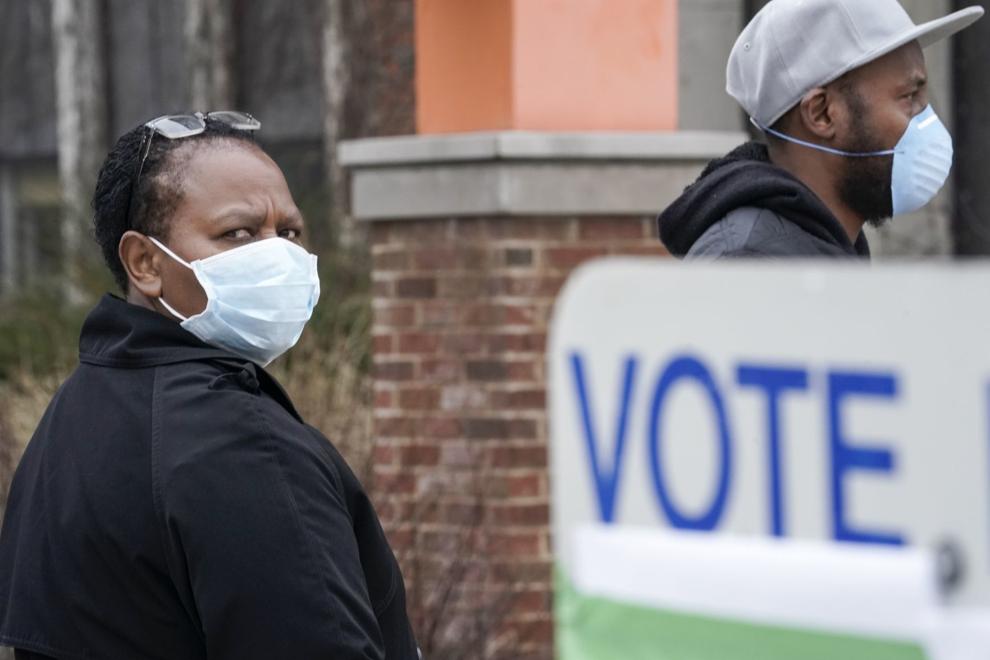 Virus Outbreak Wisconsin Election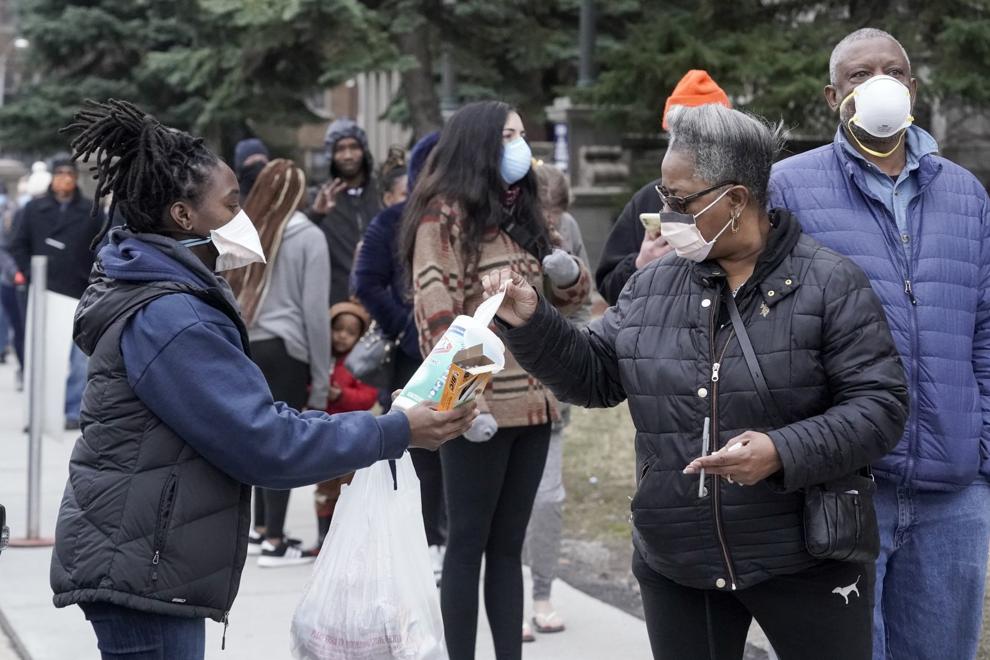 Virus Outbreak Wisconsin Election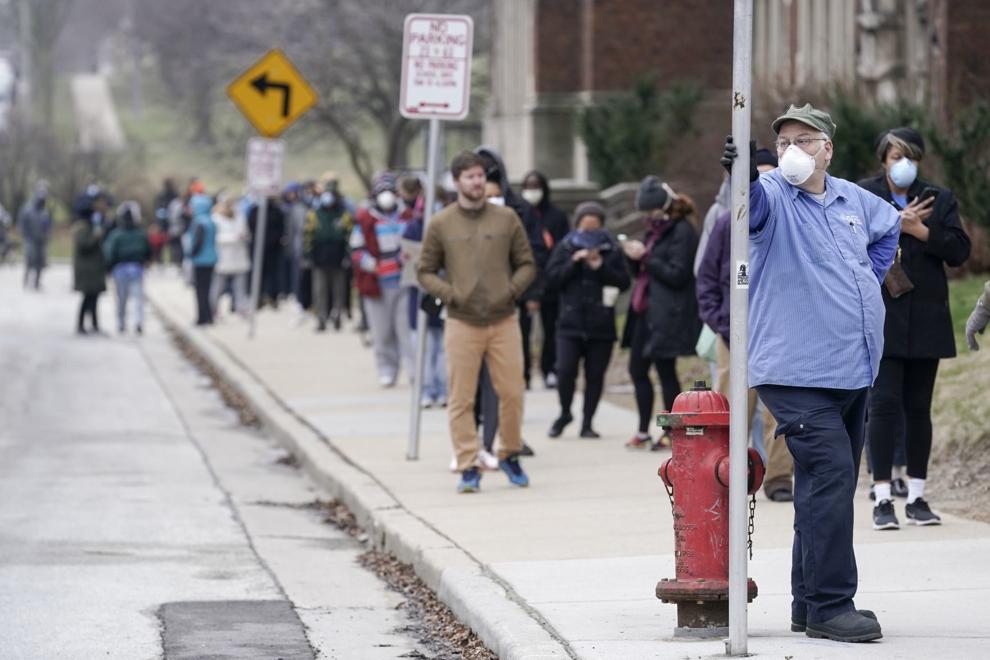 Virus Outbreak Wisconsin Election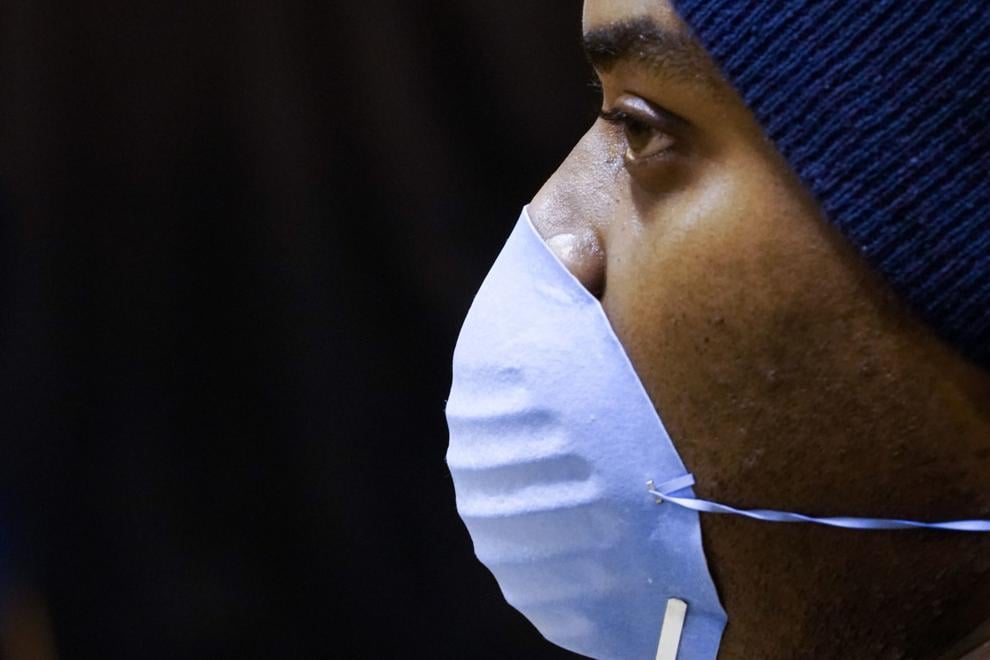 APTOPIX Election 2020 Wisconsin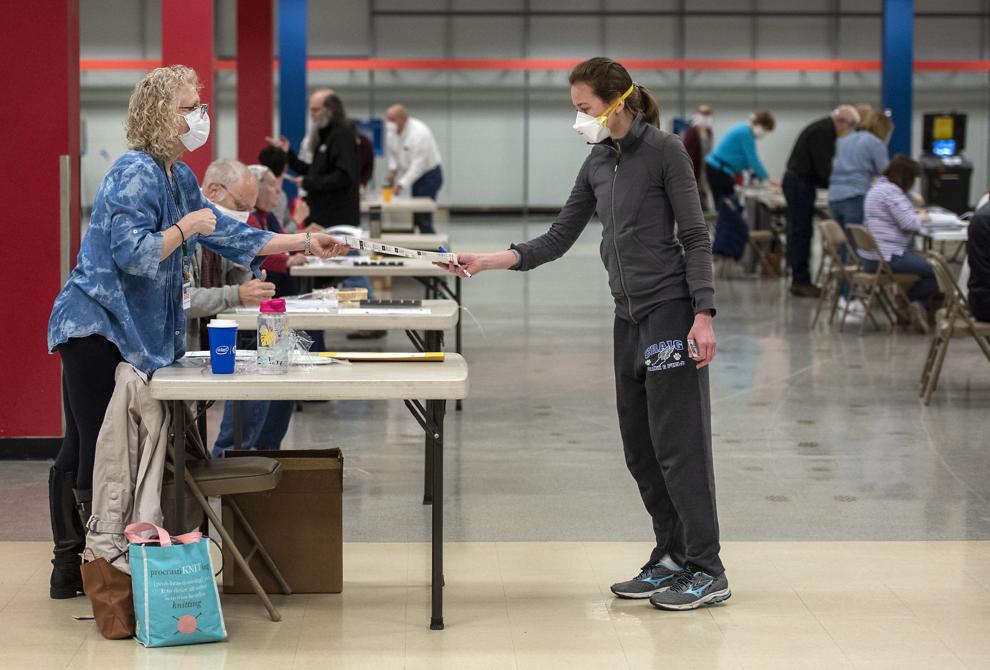 Wisconsin Election 2020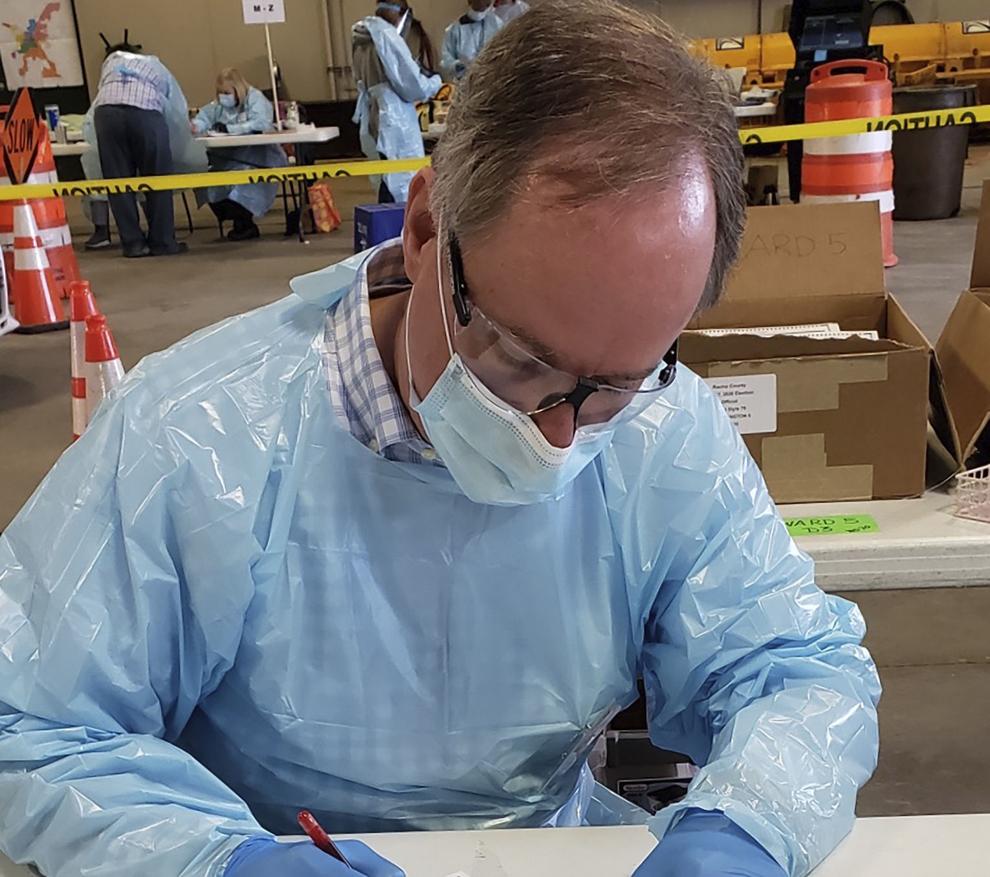 APTOPIX Election 2020 Wisconsin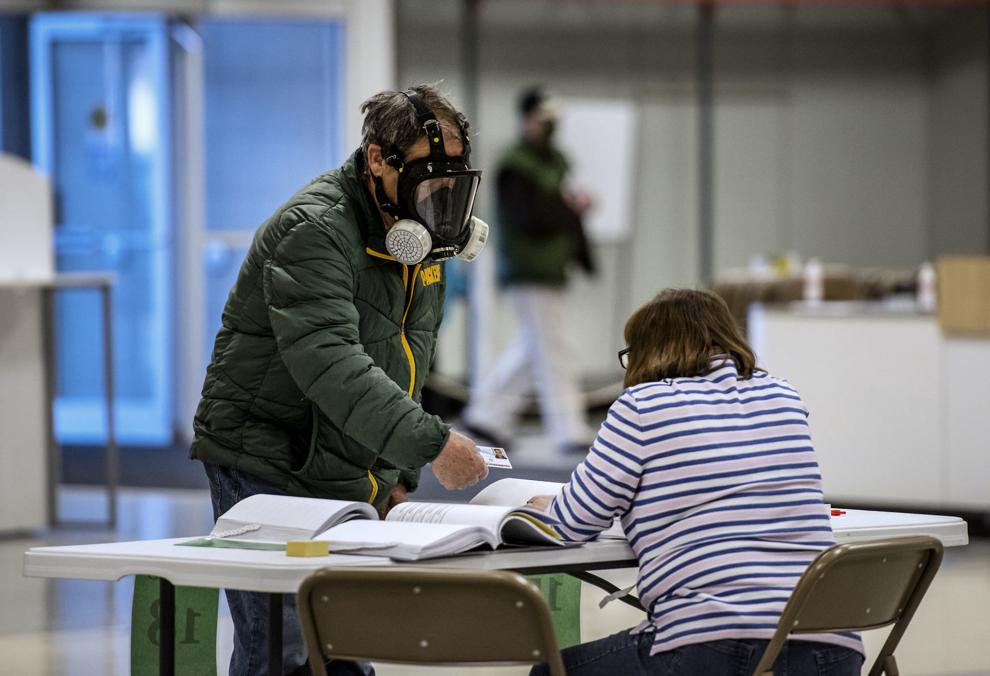 Virus Outbreak Wisconsin Election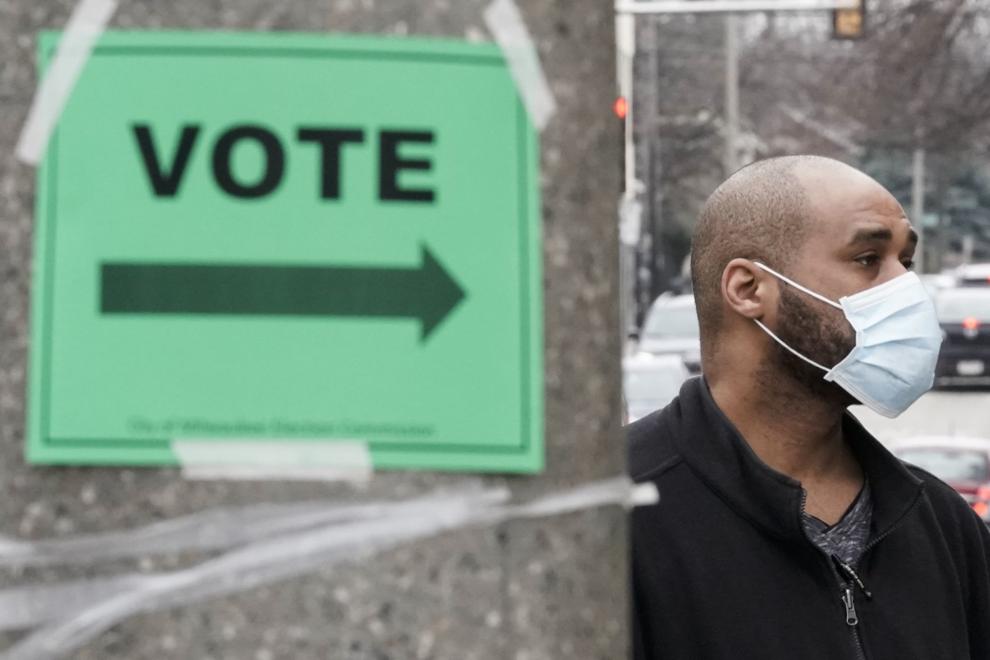 Masked poll worker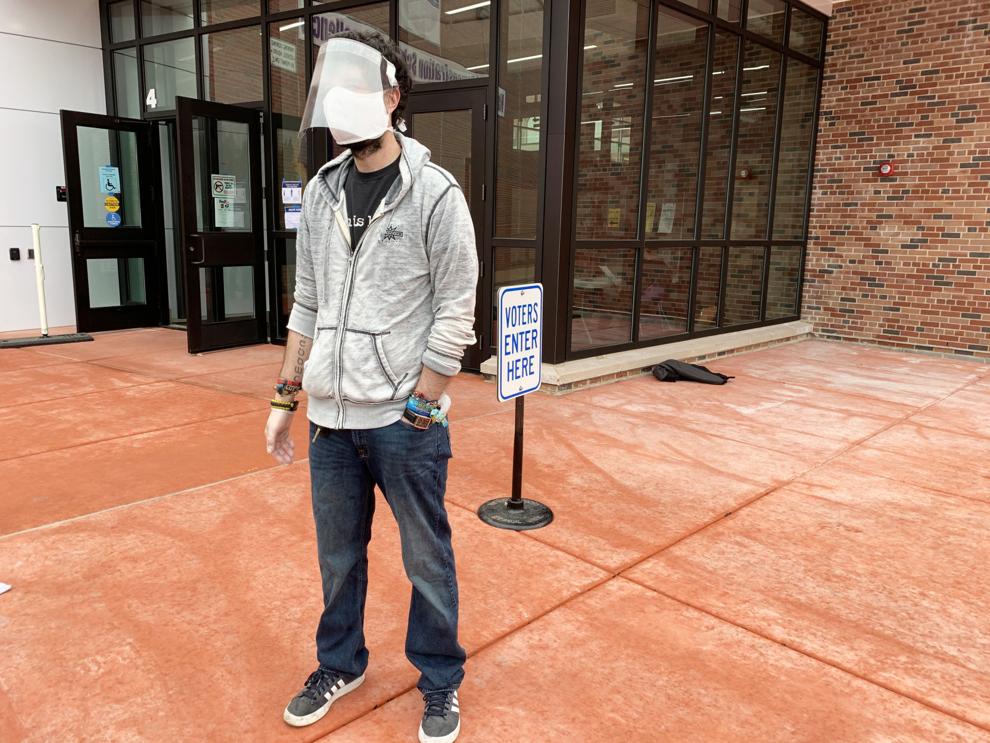 Election 2020 Wisconsin
Middleton votes