Life inside Wisconsin's prisons has changed dramatically during the past month and a half in response to the COVID-19 pandemic.
Visitors are no longer allowed. Admissions of new inmates have stopped. Prisoners now have masks. Some social distancing policies have been implemented. Sanitation has been enhanced. A small portion of nonviolent prisoners were released.
"We are doing everything we can to deal with the potential impact and spread of coronavirus in our facilities," Department of Corrections Secretary Kevin Carr said April 22.
But inmates and some prison workers say the changes were too slow in coming and don't go far enough, especially considering the risks.
"We're really disappointed at this lack of will to take strong action," said Timothy Muth, staff attorney with the American Civil Liberties Union, who called DOC's response to the COVID-19 crisis "grossly inadequate."
The crowded conditions of Wisconsin's prisons make them a hotbed for the spread of the new coronavirus. After COVID-19 breached the walls of a prison in Ohio, for instance, more than 80% of the inmate population tested positive for the virus last month, the Columbus Dispatch reported.
Four DOC facilities have positive cases of COVID-19, with the highest number of cases at Oshkosh Correctional Institution, the state's biggest prison. With 2,055 prisoners as of June 2019, Oshkosh Correctional is operating at 137.6% of its designed capacity.
Eight prisoners at Oshkosh Correctional have tested positive for the new coronavirus, the first two cases confirmed April 5 and the most recent cases on April 15. Though it seems the small cluster has been contained, those who live and work at the prison say they still see many opportunities for COVID-19 to spread.
According to two correctional officers and three inmates at Oshkosh, the gym and library are still open, inmates from different housing units are allowed to mix together while working, and guards work with both COVID-19 infected inmates and other prisoners. Social distancing is not always followed, they say, and cleaning can be inconsistent.
"All I see is a bunch of cross contamination," said one of the guards who, like the other officer, asked not to be identified for fear of possible retaliation including being fired.
The three inmates — Nick Brosz, Richard Schmidlkofer and Joshua Weir — independently confirmed many of the guards' complaints about the slow response and potential for future spread.
"I'm getting frustrated and scared," Schmidlkofer said.
So far, the eight inmates who contracted COVID-19 are all from the same housing unit, called "W Building," the two guards, Brosz and Schmidlkofer said. DOC would not verify that information, citing inmate privacy.
Until Friday when DOC confirmed one employee tested positive, no staff at Oshkosh had self-reported testing positive for COVID-19. DOC has said it doesn't know how the virus got into the facility.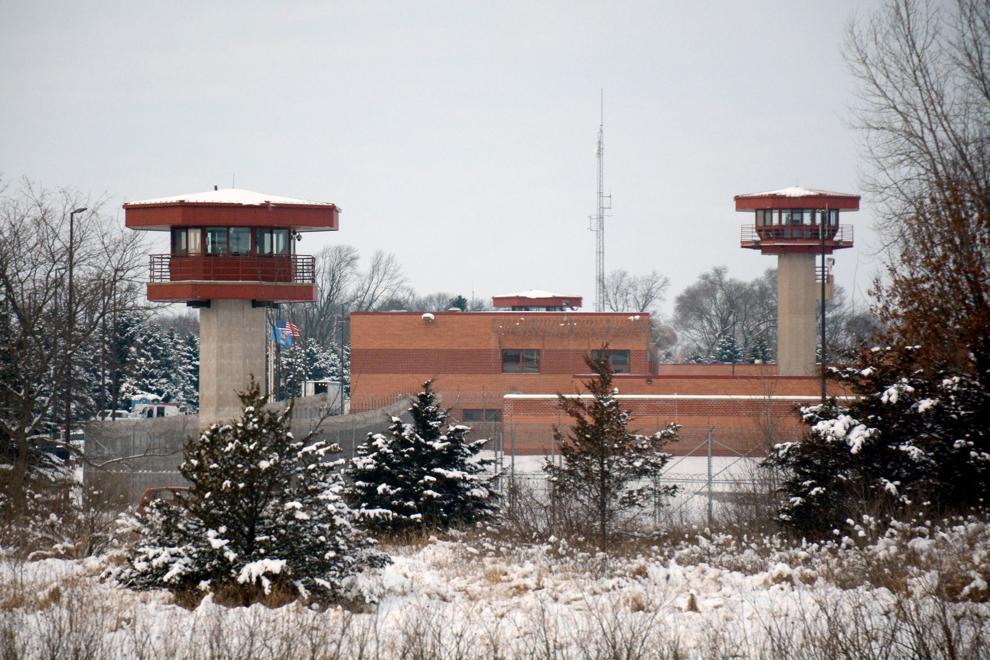 DOC spokeswoman Anna Neal said the prisoners who tested positive are isolated and being cared for by medical staff. Inmates who were exposed to the virus are being quarantined in a separate area of the facility, she said.
"Maintaining the safety, health, and well-being of staff and persons in our care continues to be our primary focus during this crisis," Neal said.
Staff who enter the isolation and quarantine areas at Oshkosh are provided personal protective equipment (PPE) and are required to wear masks, Neal said. PPE is also provided to all COVID-19-positive prisoners.
The rest of Oshkosh's staff is given cloth masks. Neal said DOC "permitted and encouraged" employees to wear cloth masks on April 6, shortly after the CDC recommended widespread use of cloth masks on April 3.
As of April 17, all inmates had received four disposable masks and a cloth mask, Neal said.
At DOC's facilities, including Oshkosh, employees are medically screened before they come into work, cleaning efforts have been enhanced, work release is suspended and social distancing is being implemented wherever possible, Neal said. The department also suspended nonprofessional visits, prison transfers and all new prison admissions.
Delayed response
Until April 8 — three days after the first cases at Oshkosh were announced — dayrooms were still open, one of the guards and Brosz said. The other guard said inmates were sitting next to each other, playing cards and watching TV.
Also delayed was a change in policy for pat-down searches. Until the second week of April, officers still had to make physical contact with inmates to conduct searches, one of the guards said. Now, guards can conduct them at a distance, with inmates showing what they have under their clothes.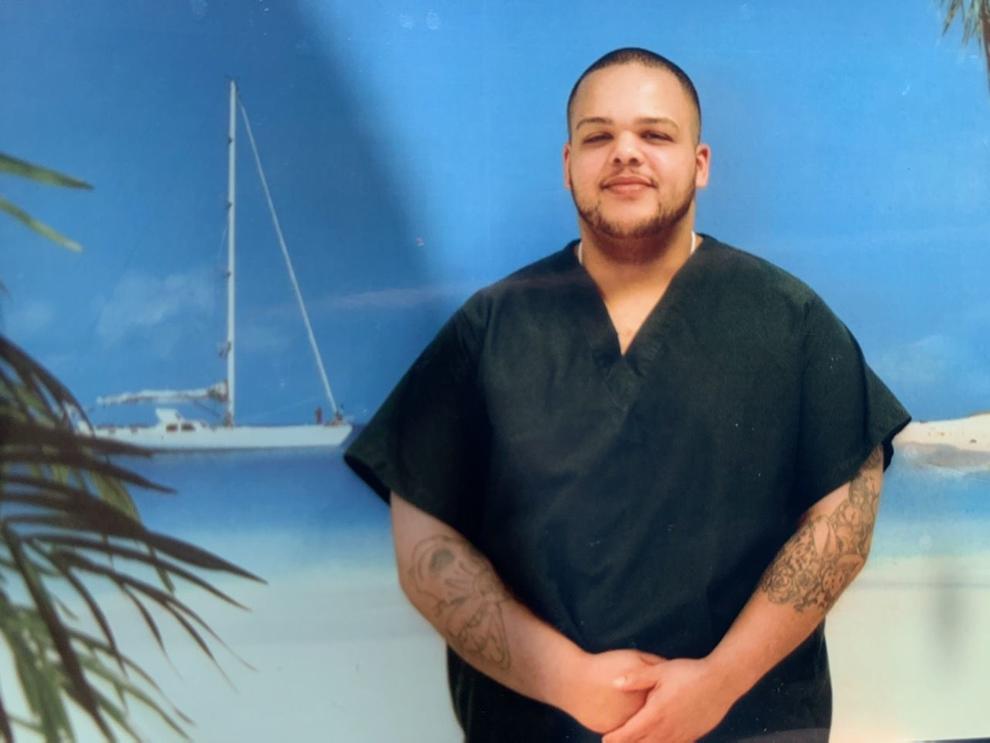 "You knew that this was happening," Weir said of the introduction of COVID-19 in the prison. "Why wouldn't you take the precautions before this was brought in here?"
In mid-March, Weir said, a few workers at Oshkosh Correctional came in sick with coughs and other cold-like symptoms, joking that they had the coronavirus. One of the guards also reported seeing fellow workers show up with coughs during that time.
Neal said since March 3 all state employees have been directed to stay home if they feel sick.
'All over the place'
The Oshkosh prison has 11 living units. Inmates in each are being kept separate from the other, going outside or to the gym at different times, Brosz and both officers said. Only W Building, which had the positive cases, was being fully locked down, they said.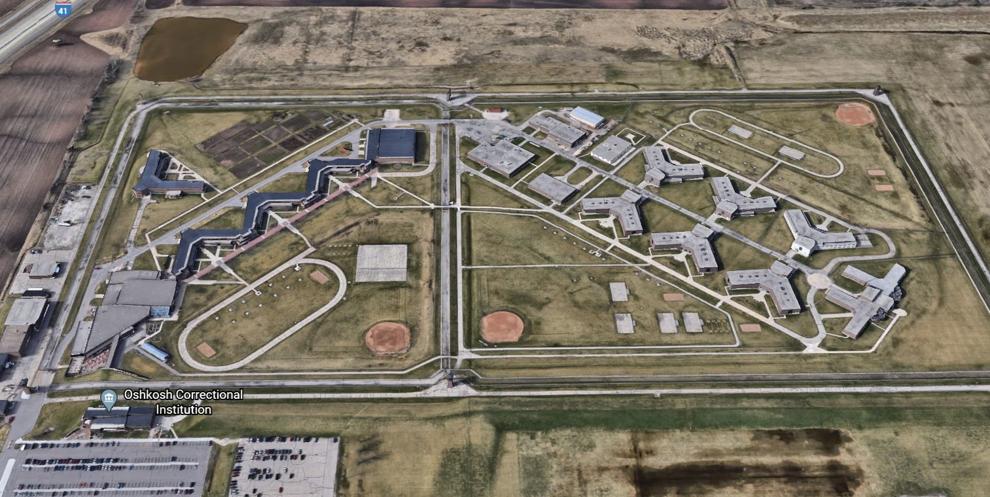 But staff still filter in and out of W Building and the quarantine areas to other units of the prison, Brosz and both guards said.
One of the guards said he works in many different parts of the prison, including the hospital wing where the COVID-19 inmates are being treated.
"I've been all over the place," he said.
The other officer said prison management wouldn't let another guard go home to shower between his shift on the hospital floor with the COVID-19 patients and a subsequent shift working within the prison units. That guard decided to skip his shift and go home sick instead.
"They would not protect us by letting him go home and shower," the officer said. "They were willing for him to bring it into the institution."
Neal did not comment on the incident but said Oshkosh Correctional allows officers to shower at the facility after returning from a COVID-19 isolation area of the hospital.
Not a full lockdown
While spread from the isolated areas remains possible, prisoners still move throughout the rest of the facility.
Brosz, Schmidlkofer and one of the guards said that, as of Thursday, the gym and library were still open. In one instance, inmates were "sitting next to each other in the library reading the same book," the other guard said.
Neal would not address whether the gym and library were still open but said when movement of prisoners at Oshkosh has been allowed "the facility has increased social distancing practices."
During meals, tables are limited to two inmates, both officers said. When prisoners get their medications, they stand 6 feet apart in line, one guard said.
Outdoor recreation has been limited, Brosz and Schmidlkofer said. The basketballs, handballs and volleyballs have been taken away, but inmates can still walk around the track or play Frisbee. Each housing unit goes out one at a time.
When different units of the prison take turns using the gym, it gets cleaned in between, both guards confirmed. The units also go to the library in shifts.
Cross-contamination
Although the housing units are separated most of the time, mixing happens when inmates go to work, Brosz and one of guards said. Prisoners from "all different units" work together in the laundry facility and main kitchen, Brosz said.
Neal said when inmates work in the laundry facility, "proper precautions are used, such as providing workers with masks to wear."
But sanitation and social distancing isn't consistent, one of the guards said. Staff pass out monopoly games and cribbage boards that multiple inmates touch, he said.
Weir, who works as a janitor inside the prison, said the phones and computers in each unit are supposed to be disinfected after each use, but it's not strictly enforced.
Neal said Oshkosh staff make "every effort" to disinfect phones and computers, and officers enforce proper sanitation practices.
Schmidlkofer said when inmates pick up their property, such as canteen items or publications, the room is so small it's impossible to maintain 6 feet of distance.
In "X Building," a barracks-style unit, inmates sleep in the same room and have beds spaced only a few feet apart, both officers said.
"When people cough in there, you're coughing on top of each other," one of them said.
'Still human'
Still unknown is how the virus got into the facility in the first place, making preventing future outbreaks at Oshkosh or other prisons challenging.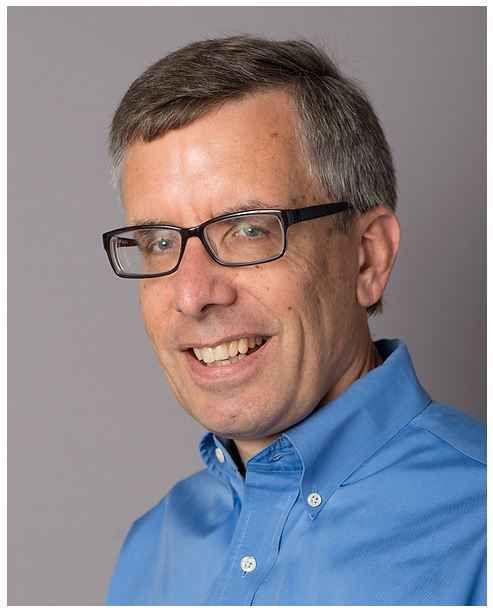 Muth, the ACLU attorney, said the only way to keep inmates safe is by reducing the prison populations.
At the beginning of April, Carr committed to releasing more than 1,100 of DOC's more than 22,000 prisoners. Neal has not yet responded to a request for an update on how many were released.
The ACLU filed a lawsuit asking the state Supreme Court to force Gov. Tony Evers and DOC to use their powers to release vulnerable prisoners or those close to the end of their sentences. As of June 2019, 40% of Oshkosh's prisoners had a year or less left of their sentences.
The court declined to take up the lawsuit, but the ACLU could refile in federal or circuit court.
Evers spokeswoman Melissa Baldauff said the governor is not considering commutations or pardons at this time, but that DOC is working to prioritize parole hearings.
In the meantime, one of the officers worries about the elderly inmates at Oshkosh Correctional and what could happen to them if there is further spread of COVID-19.
"Even though they committed a crime, a terrible crime, they're still human beings in the end," the officer said. "If it was me in their family's position, I would want my family member that's incarcerated treated with respect and protected."
Said Muth: "A prison sentence should not be a death sentence."
---
Photo gallery: A look at how COVID-19 is affecting Wisconsin
COVID-19 in photos: How Wisconsin is managing the pandemic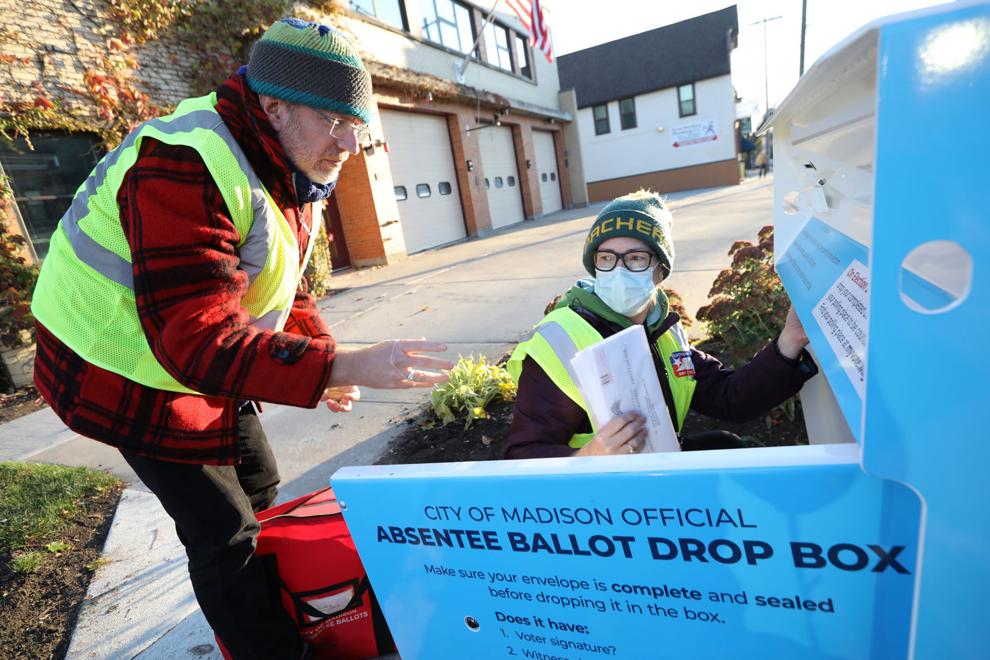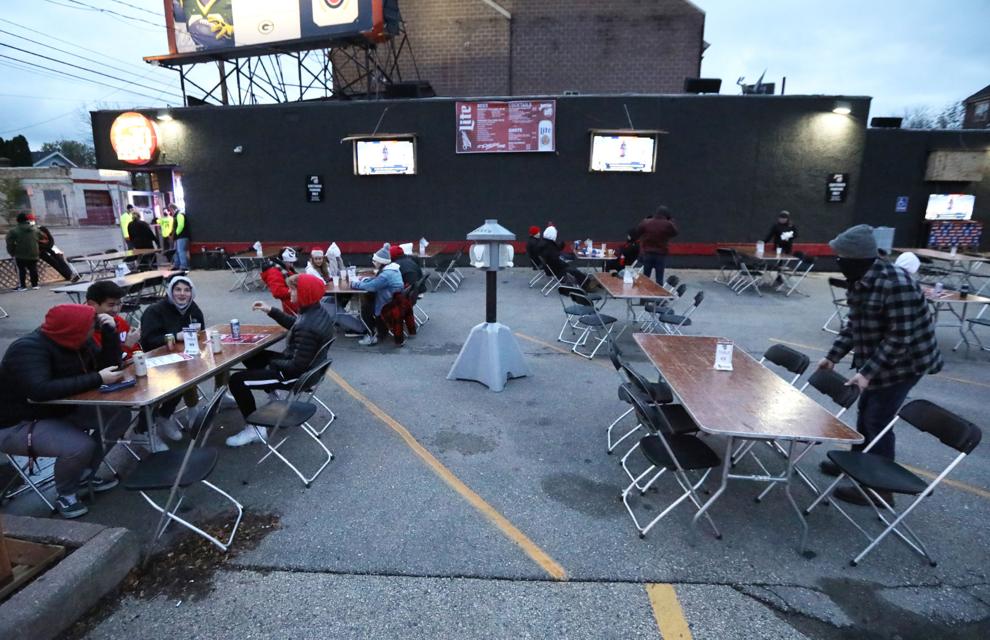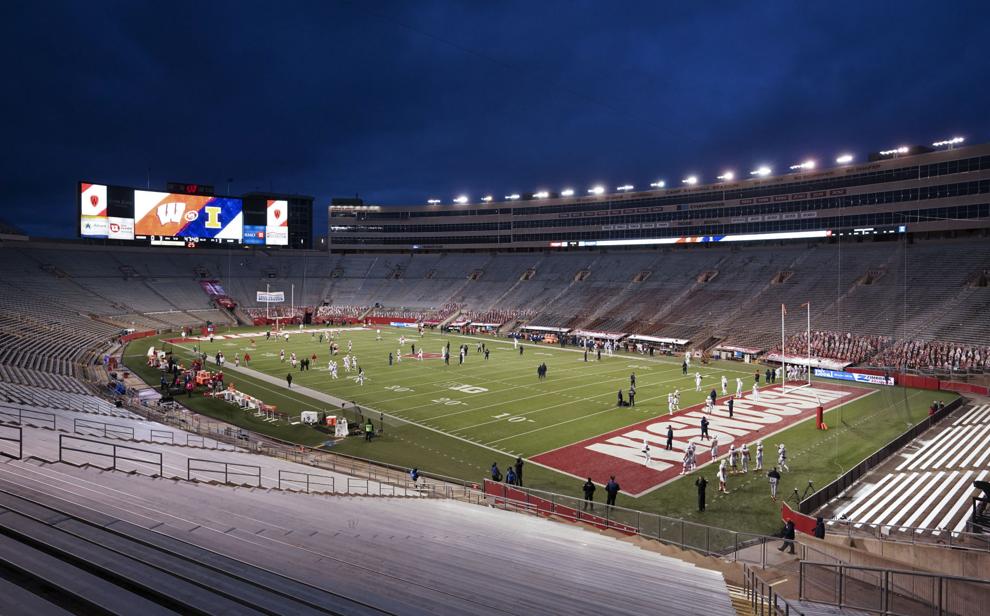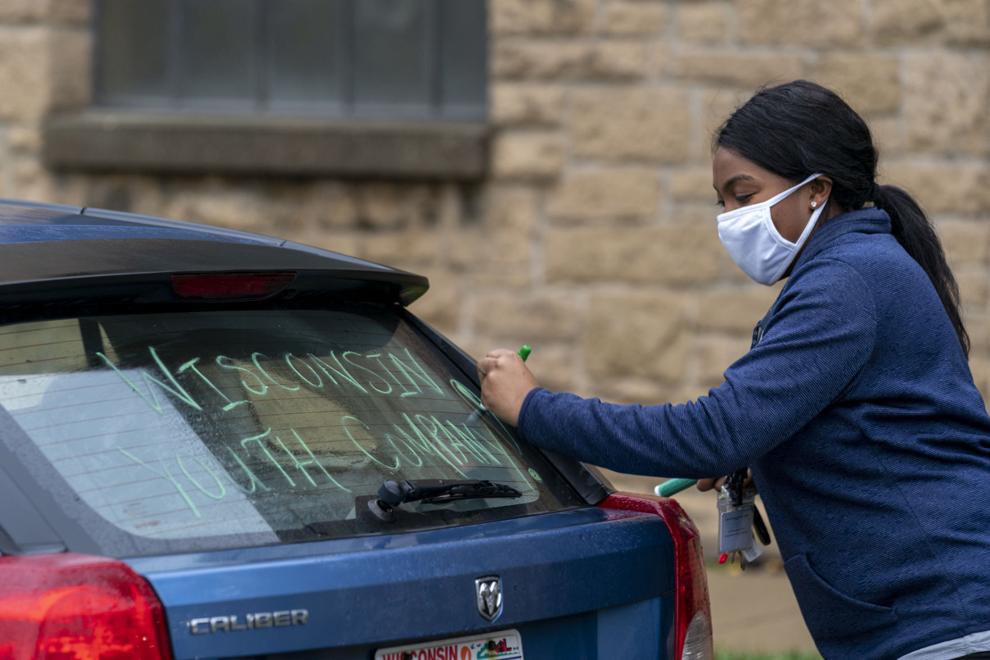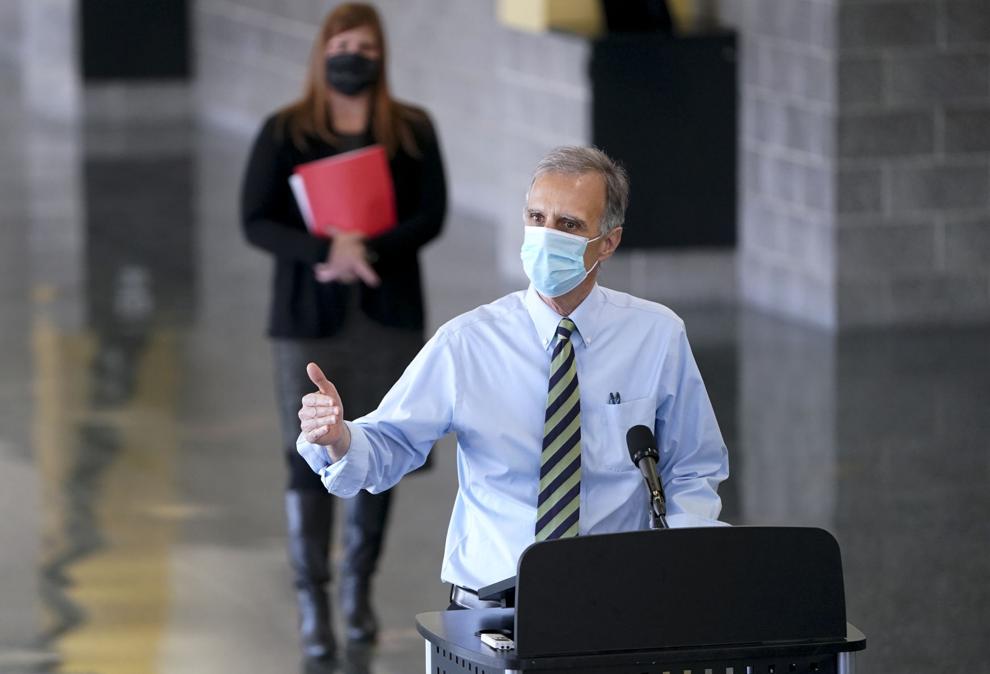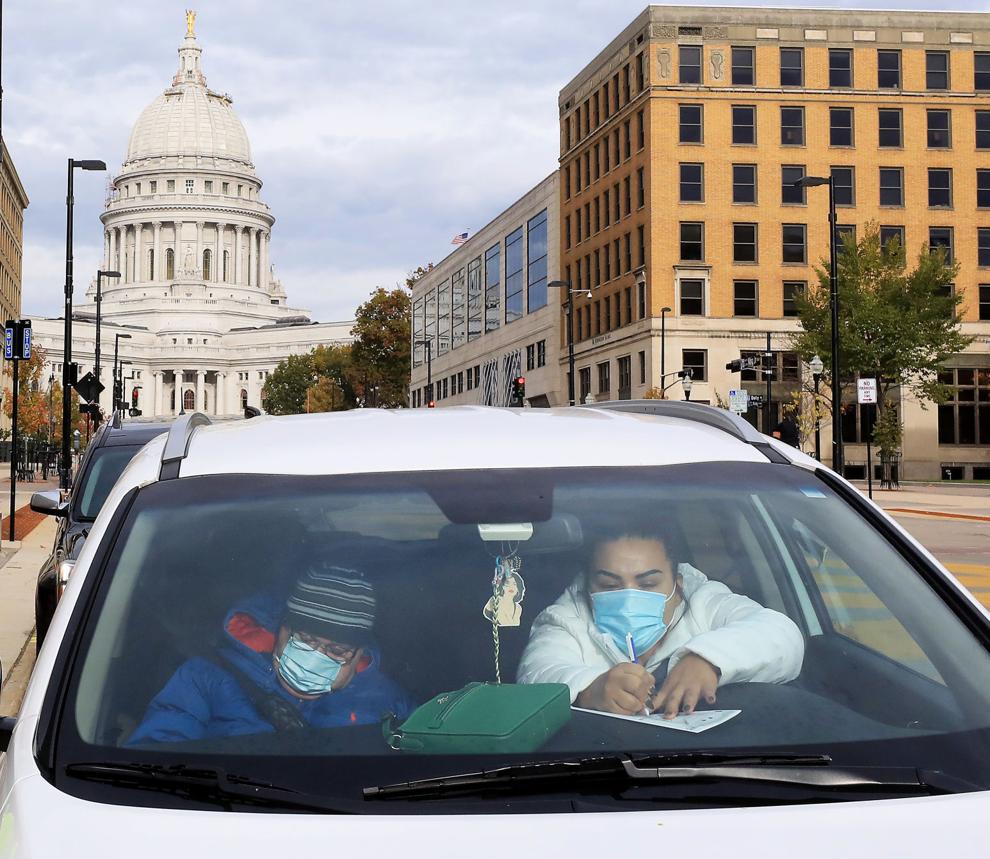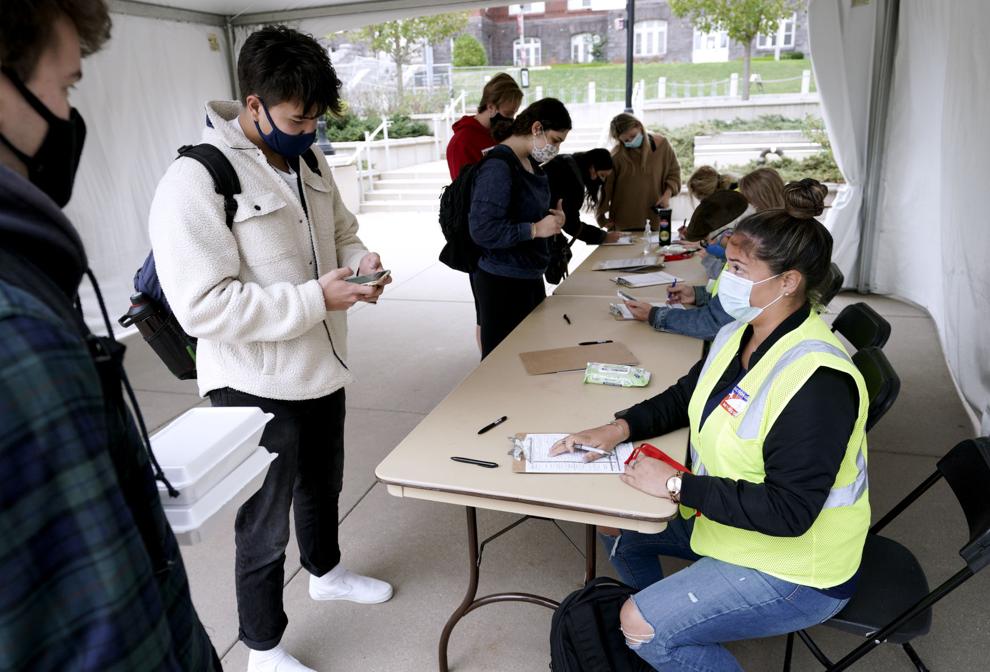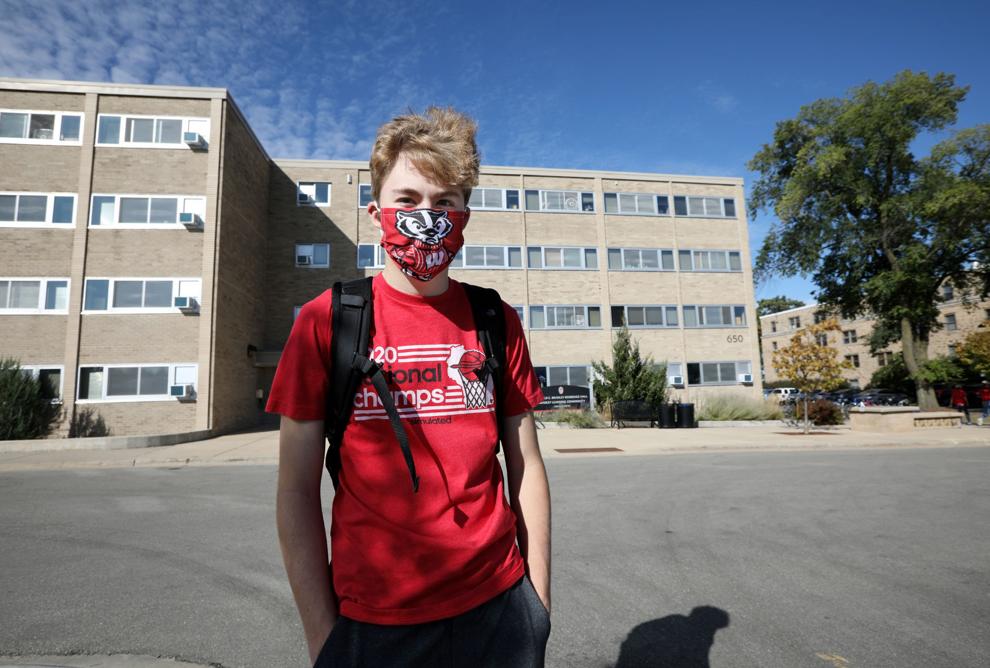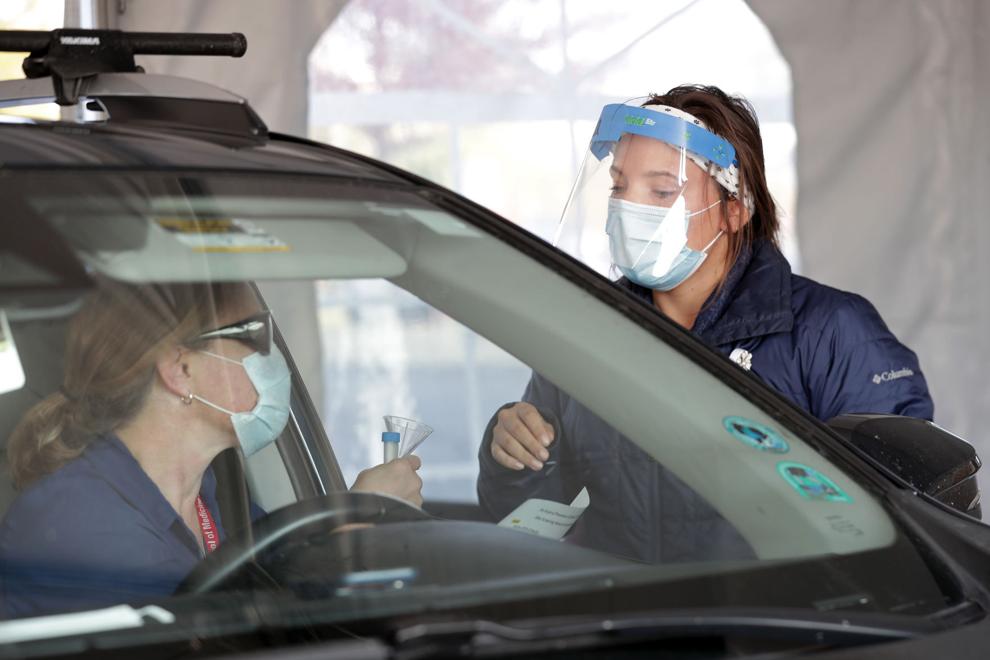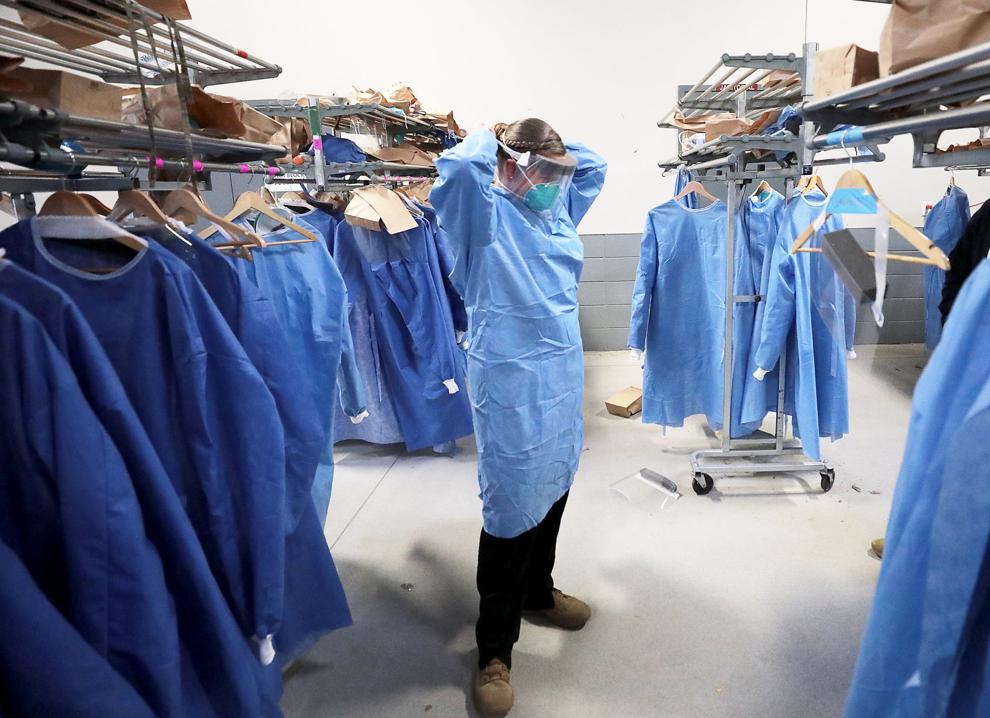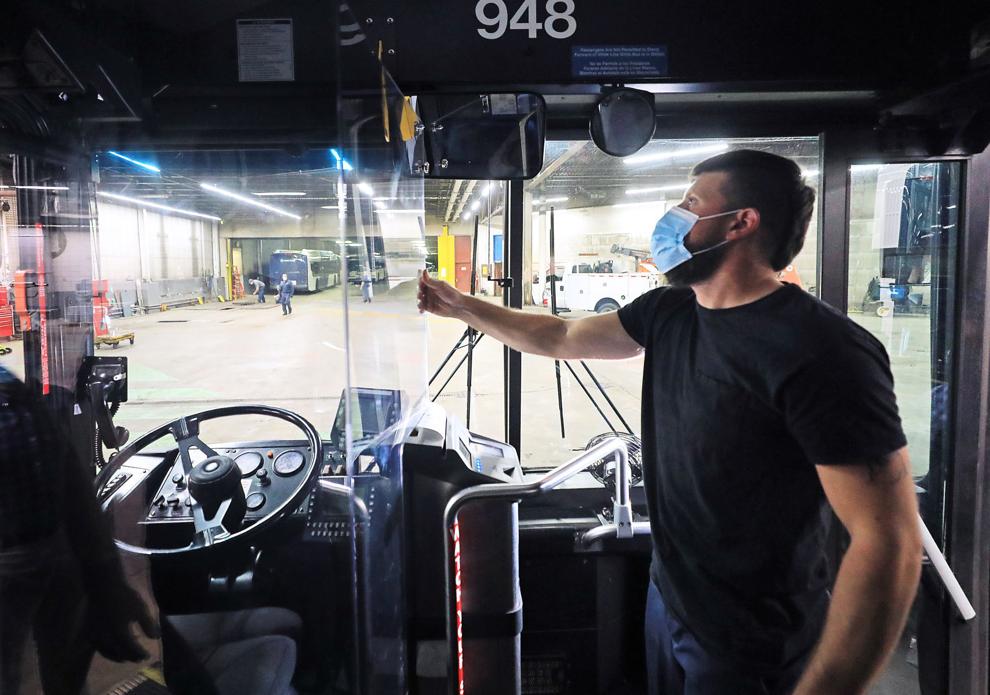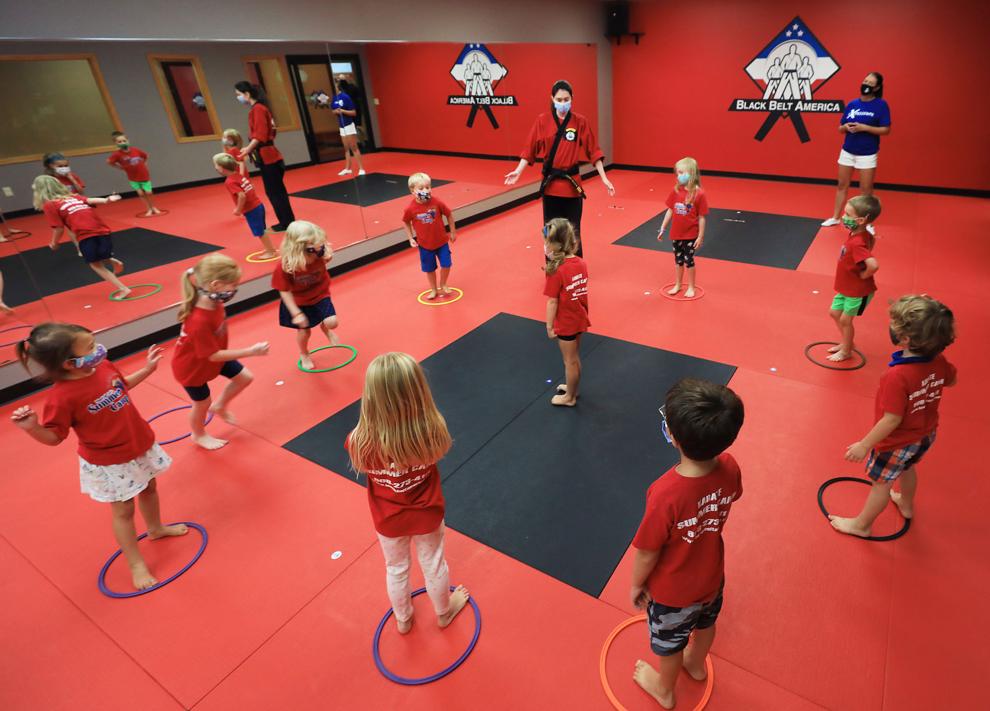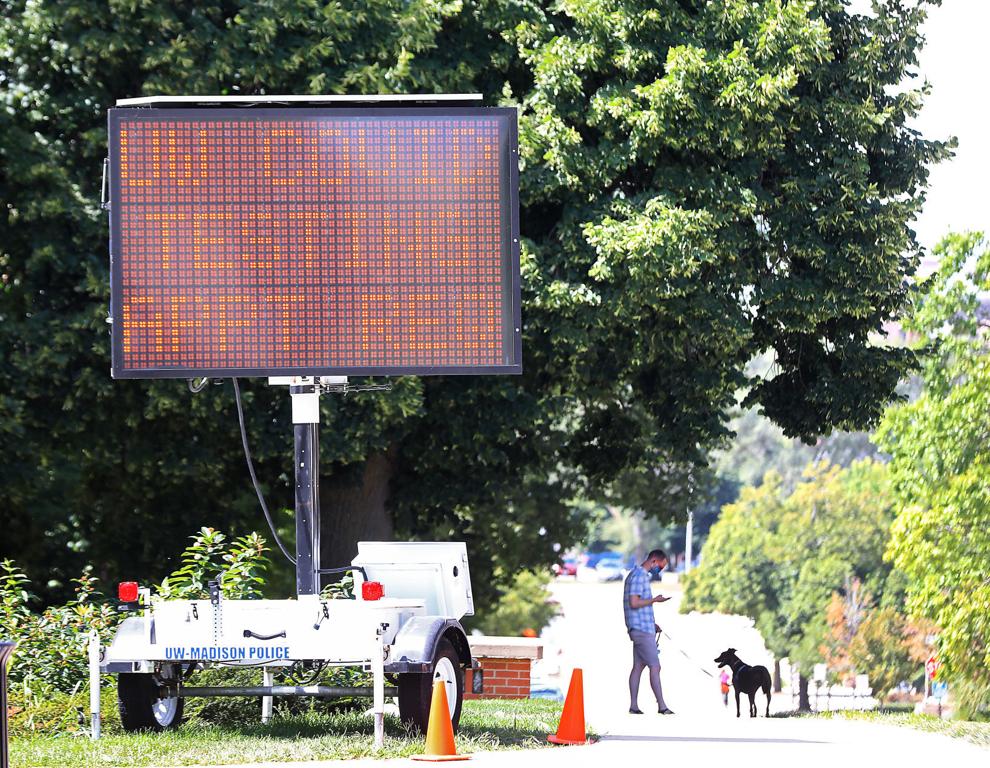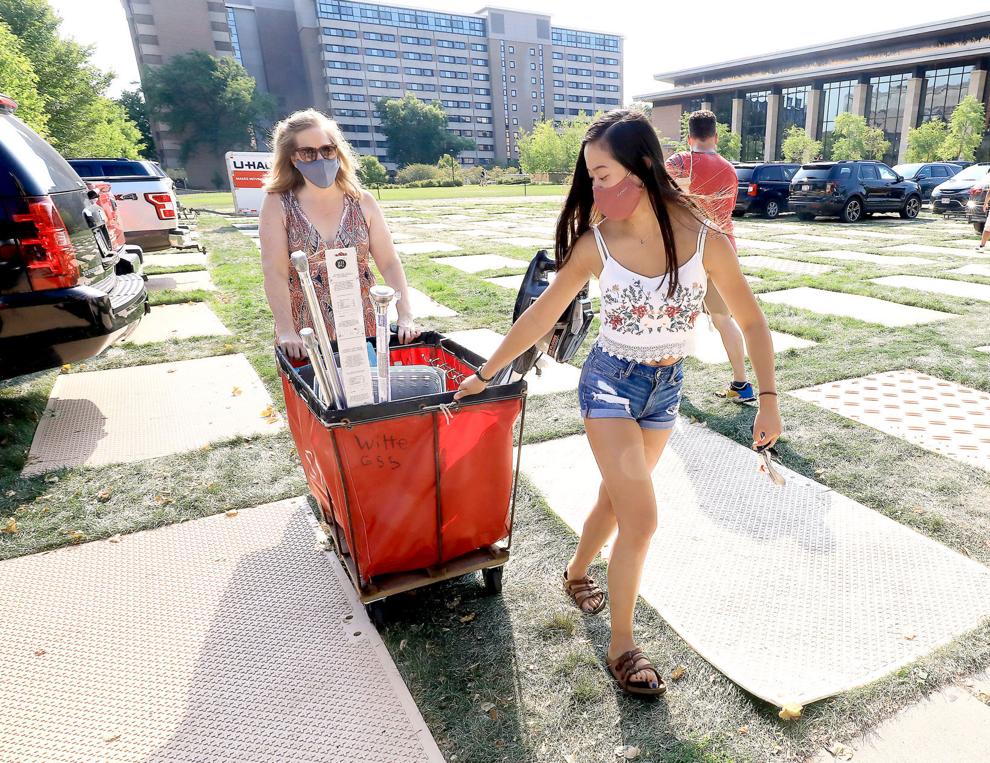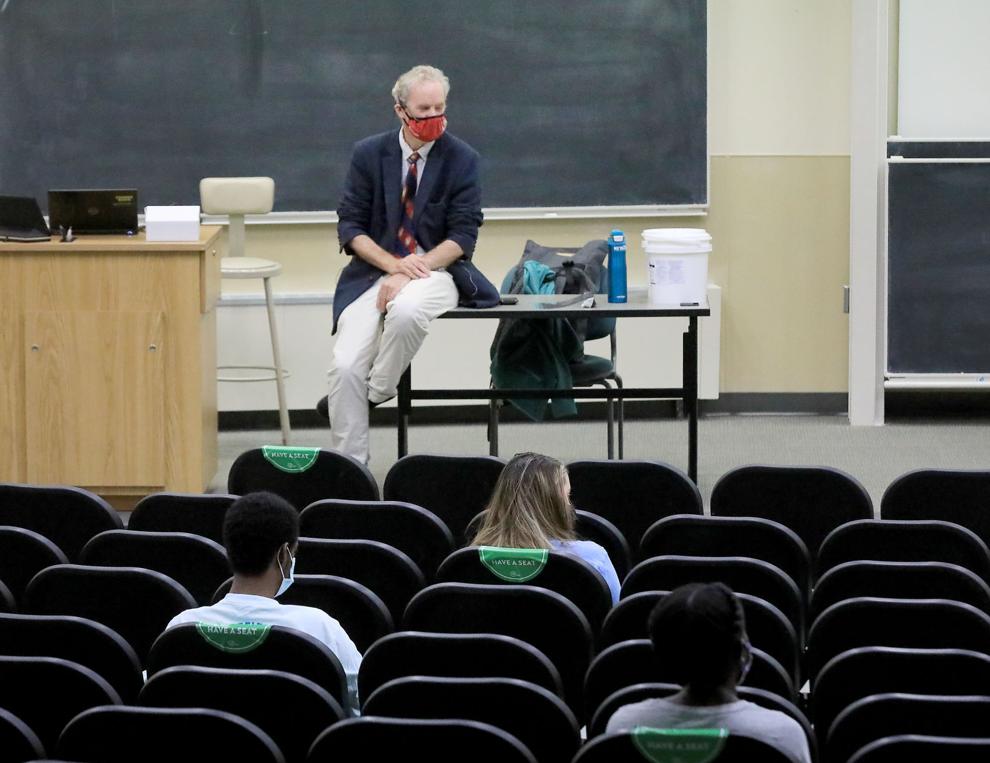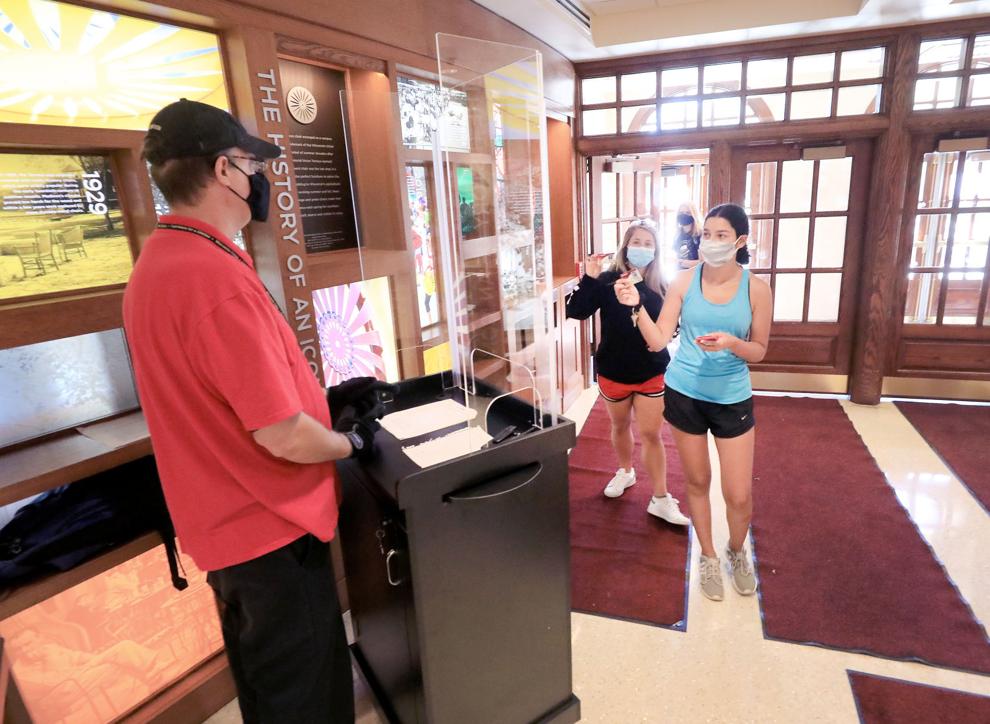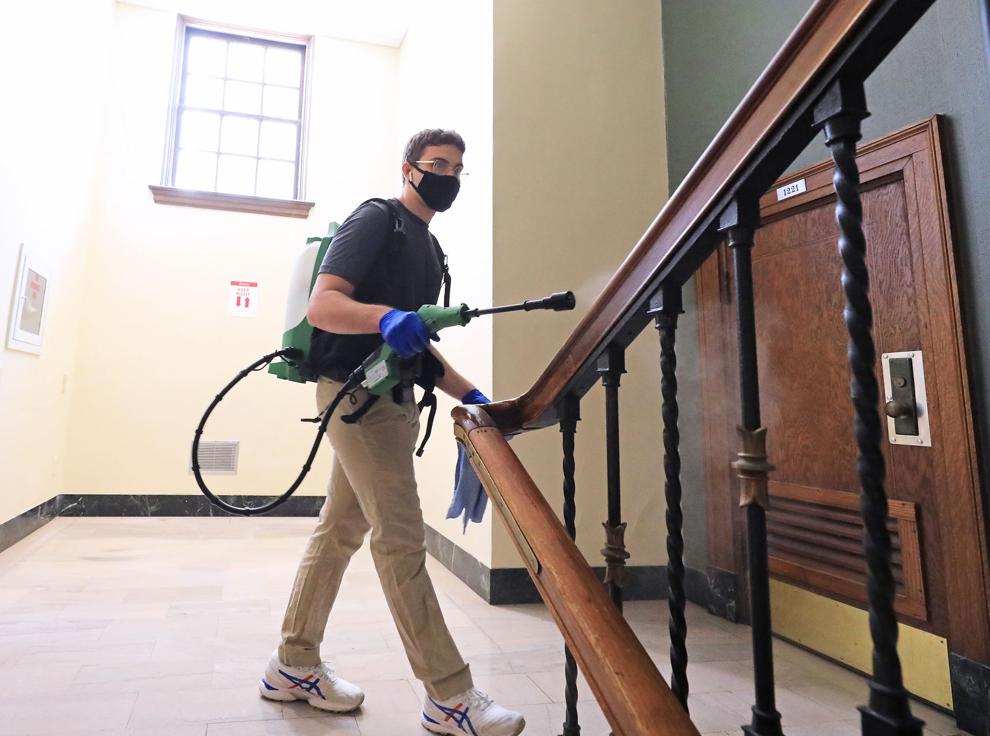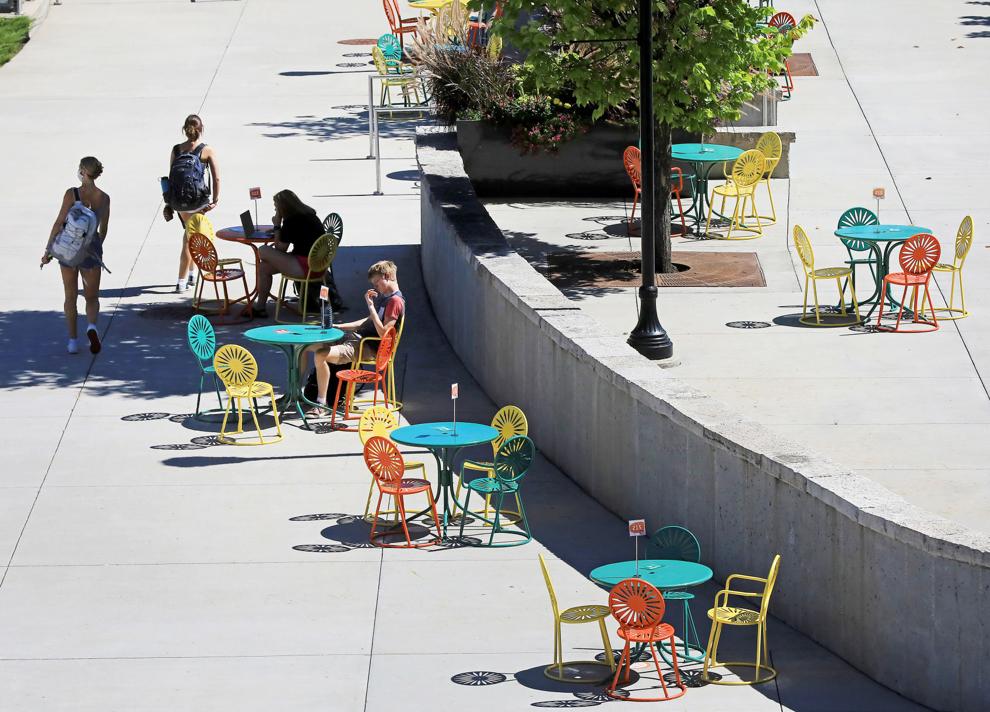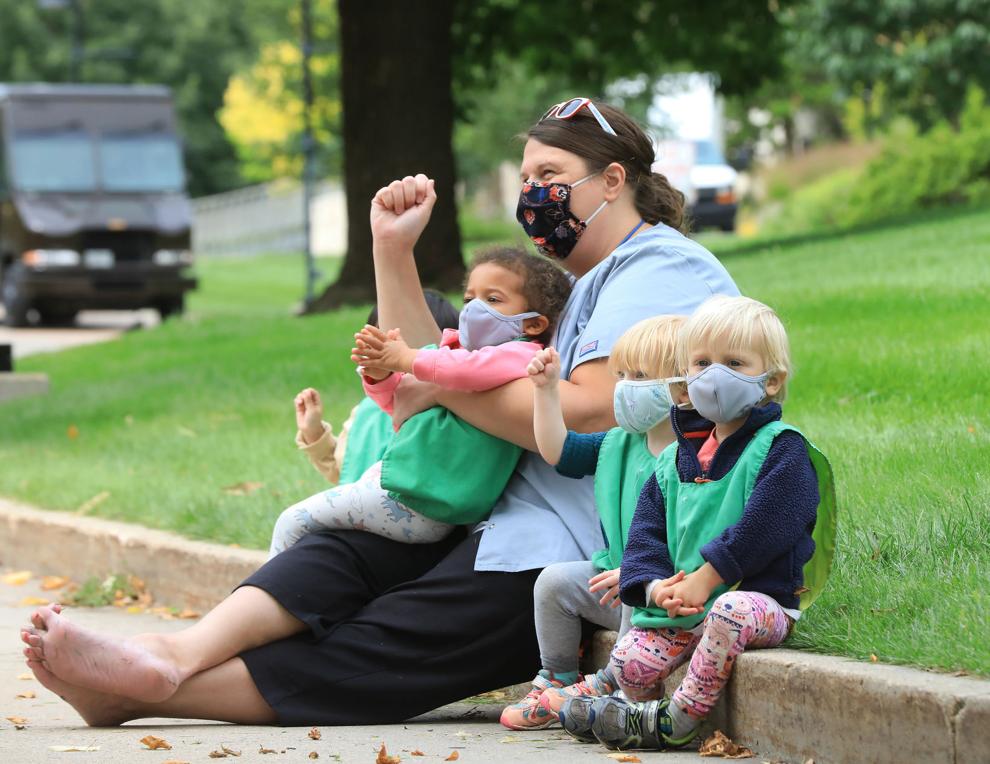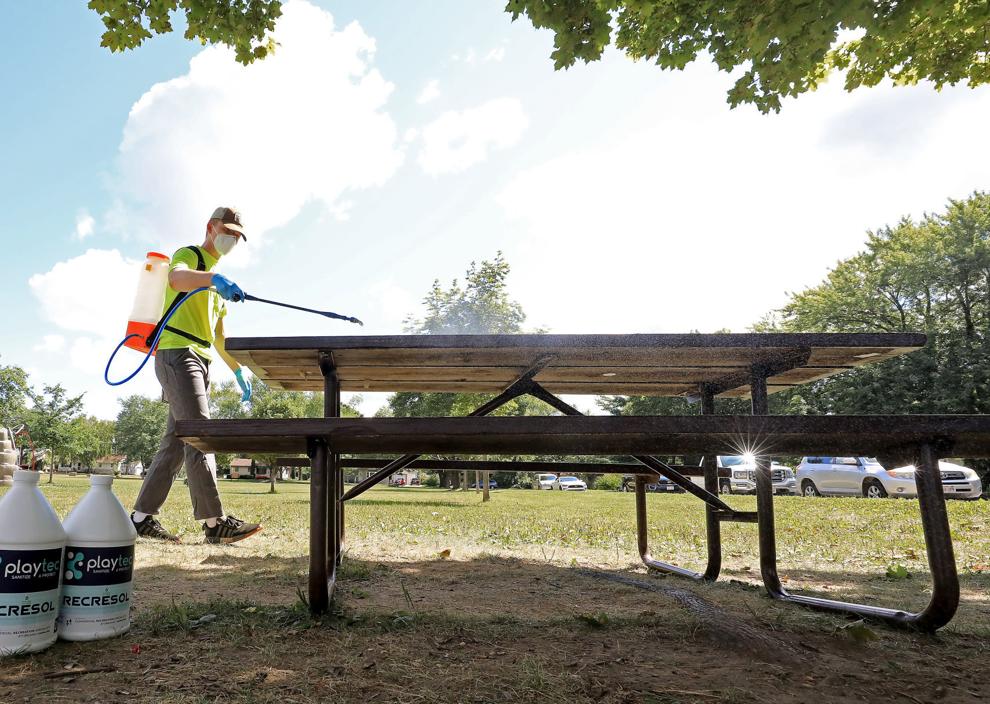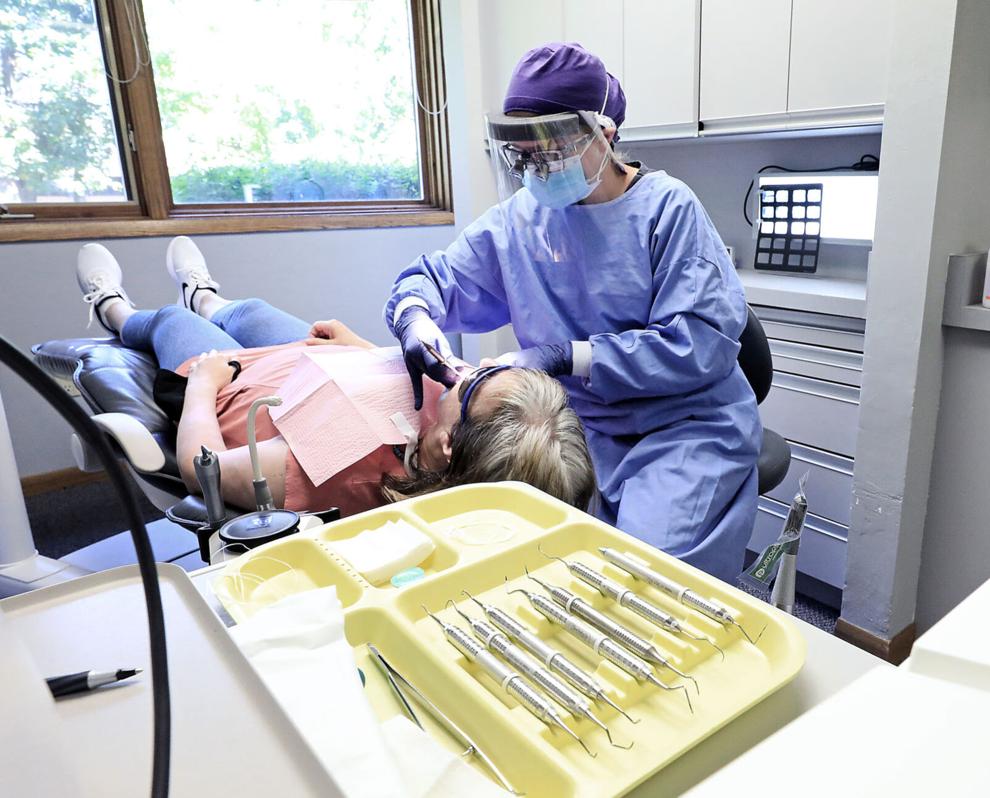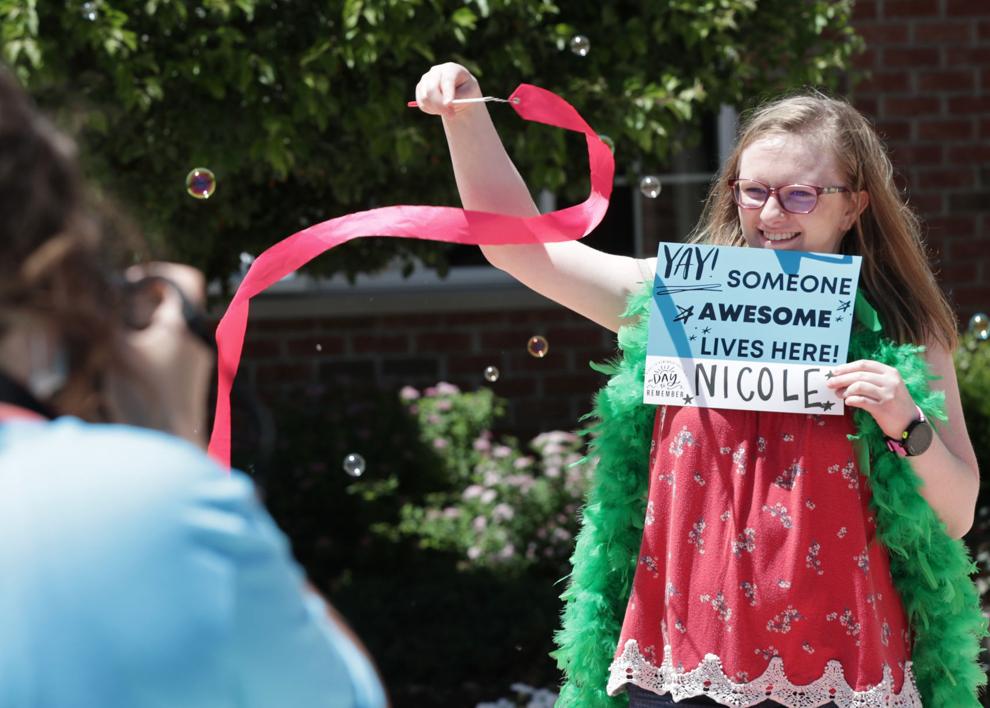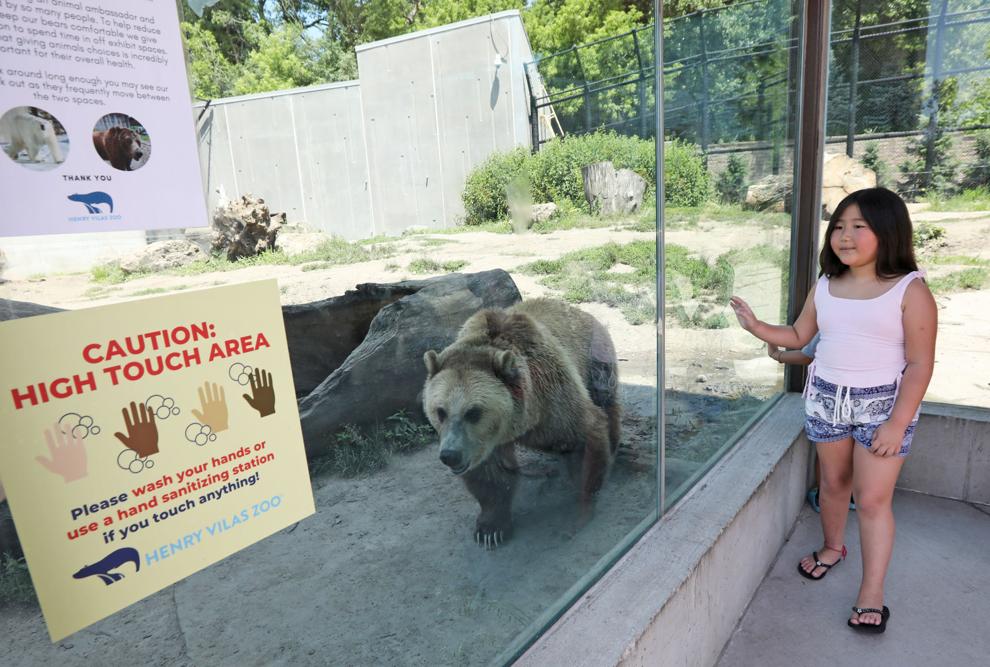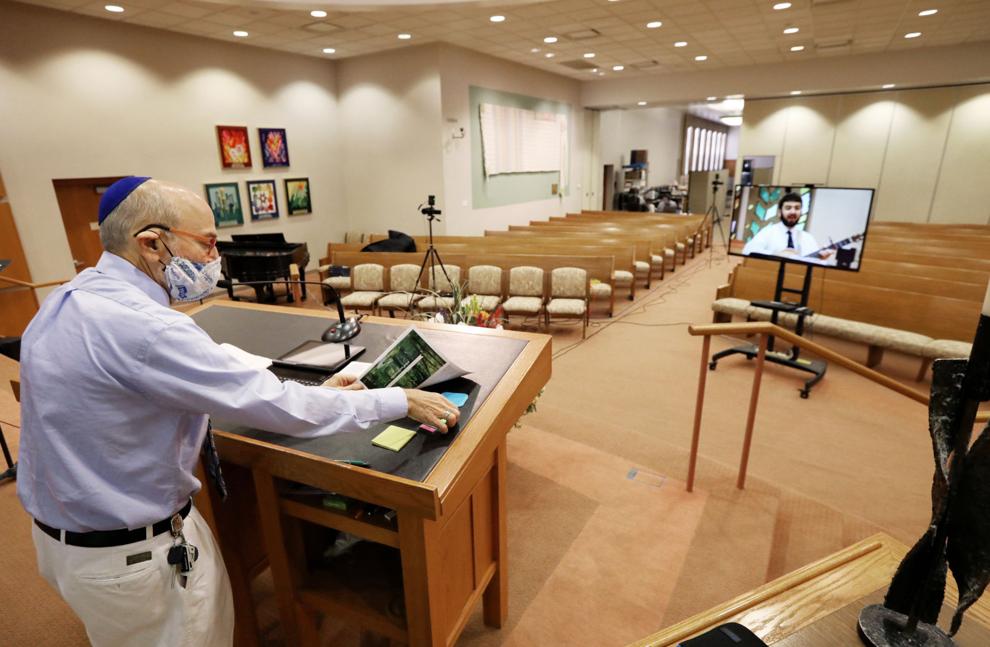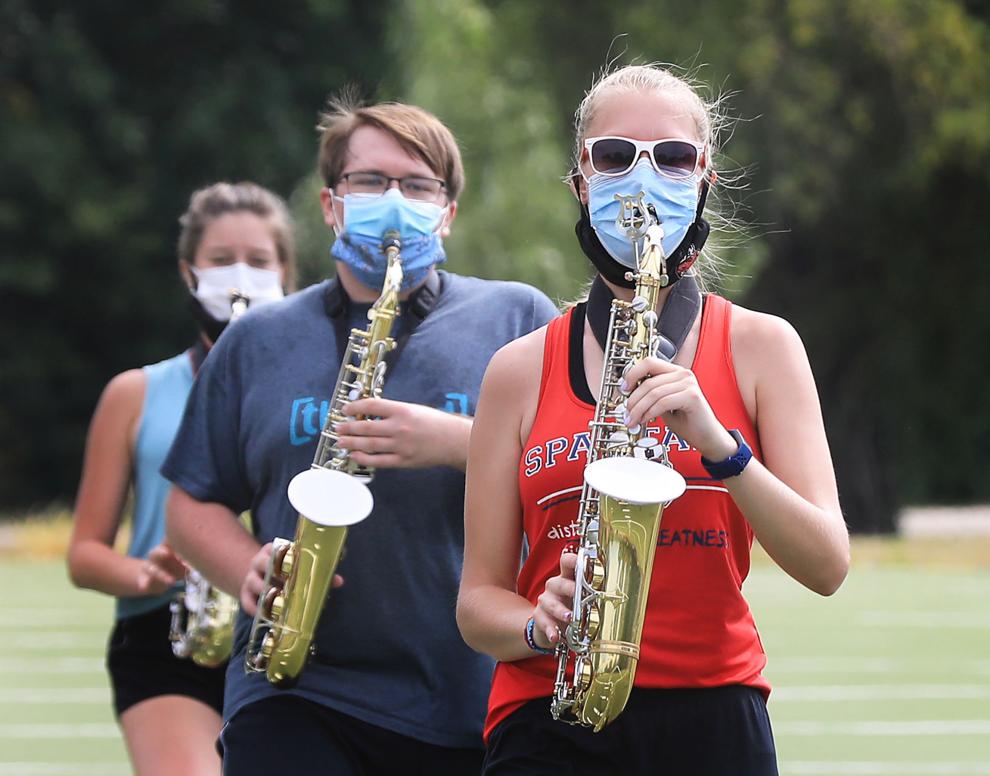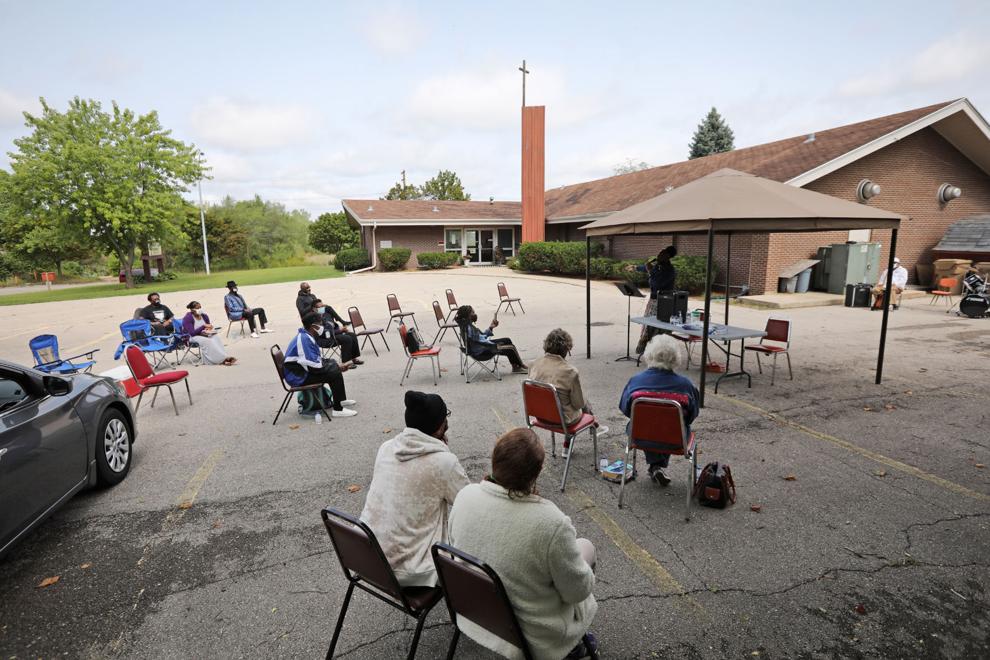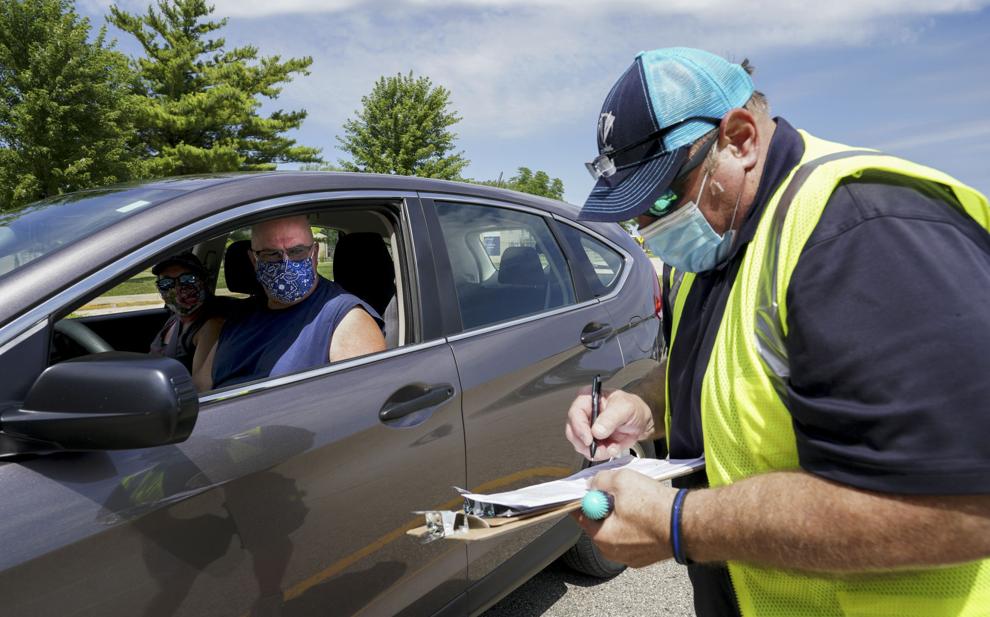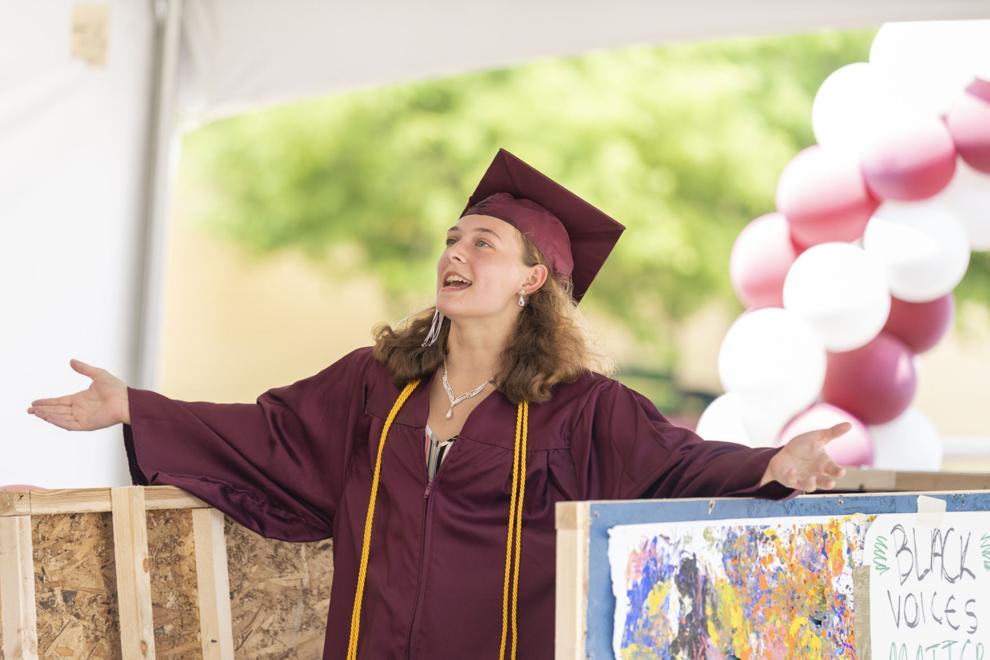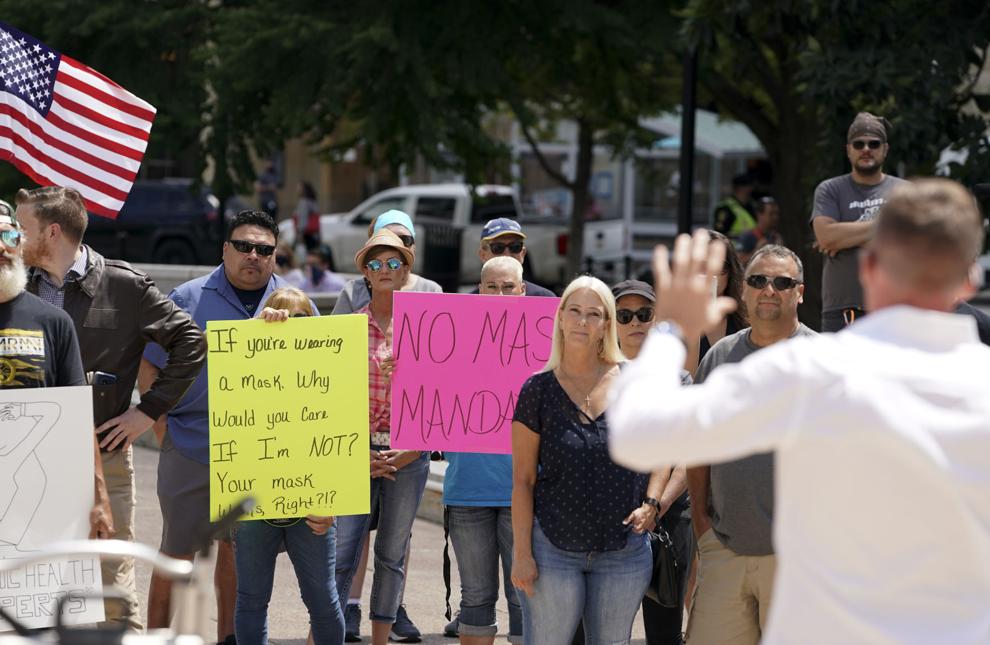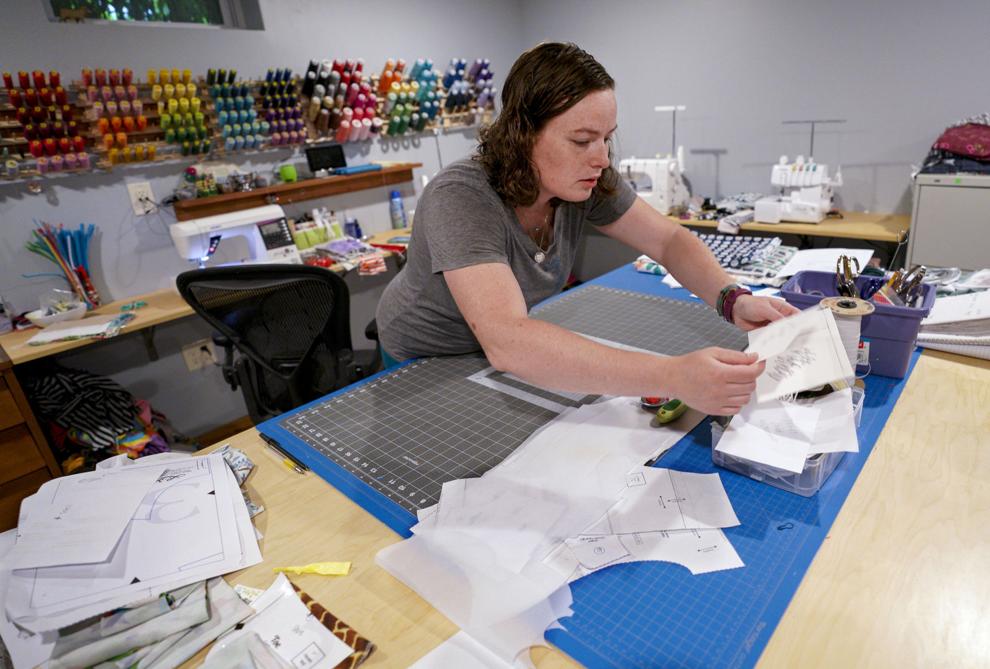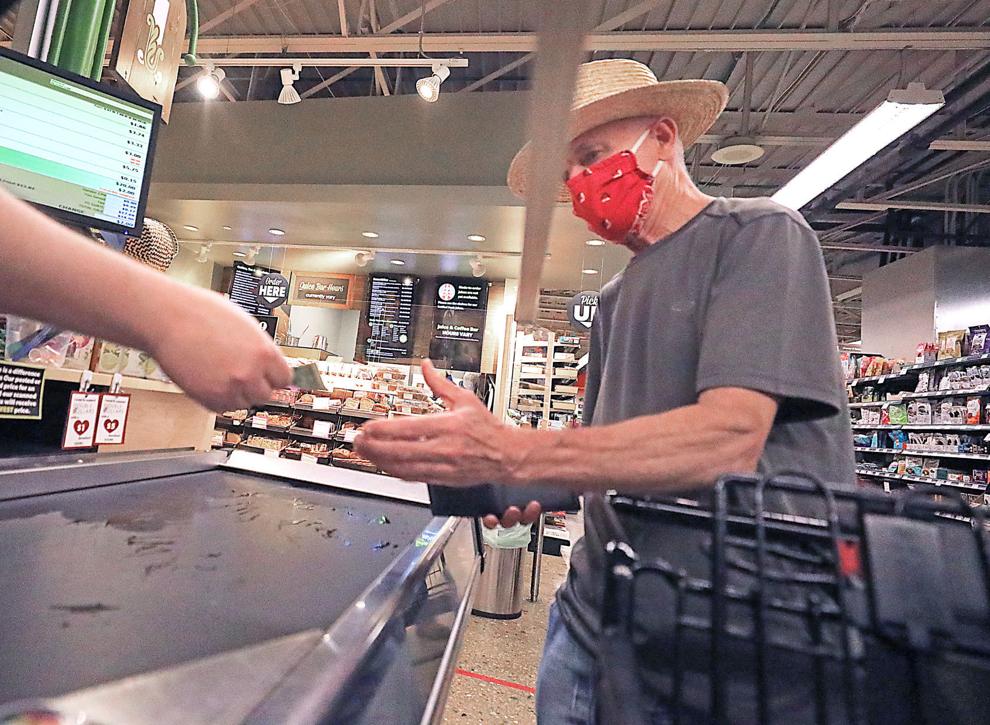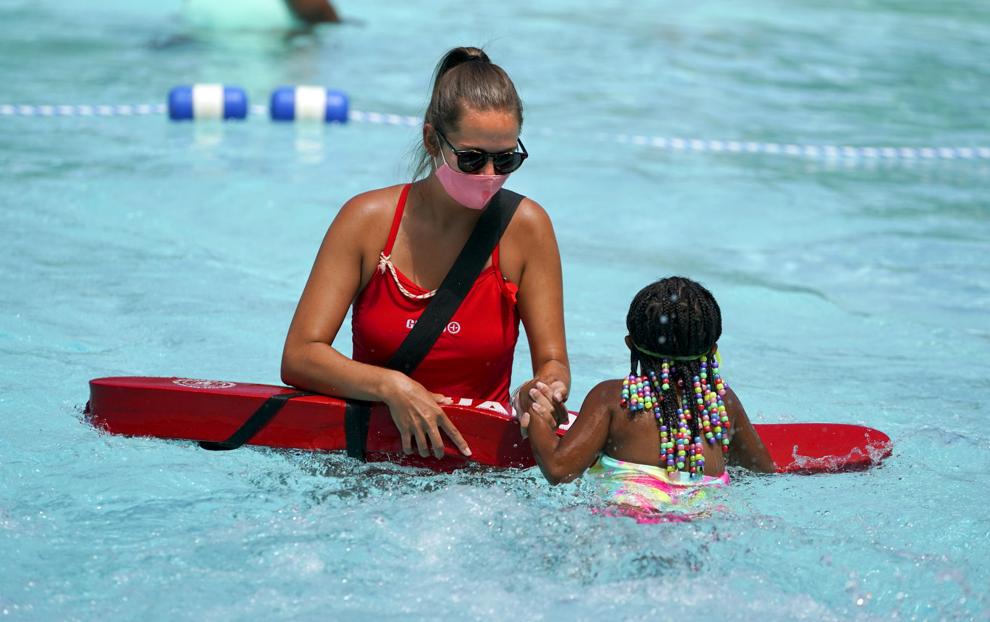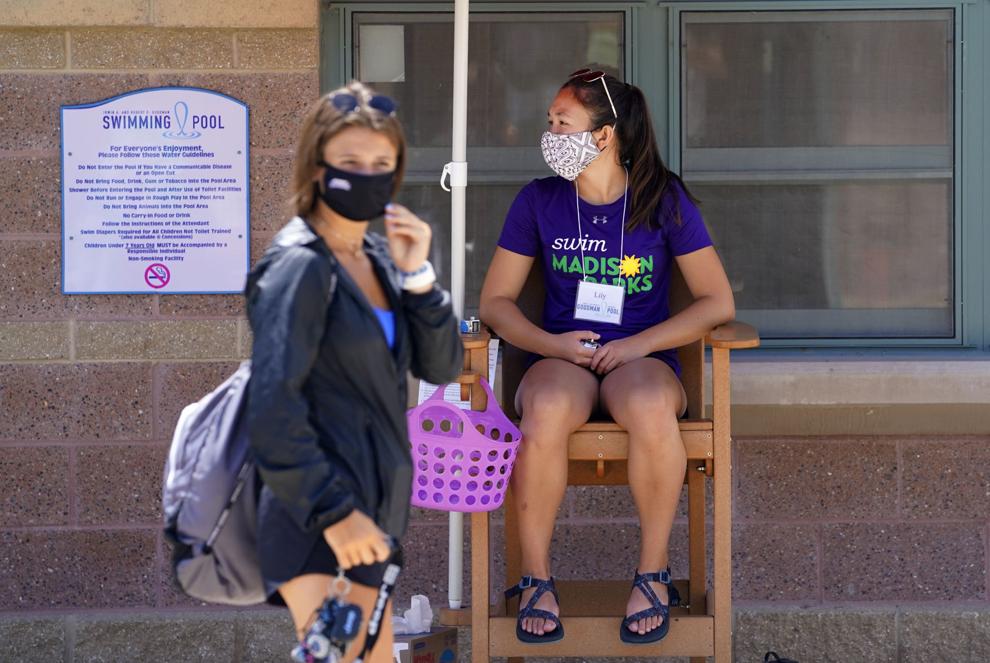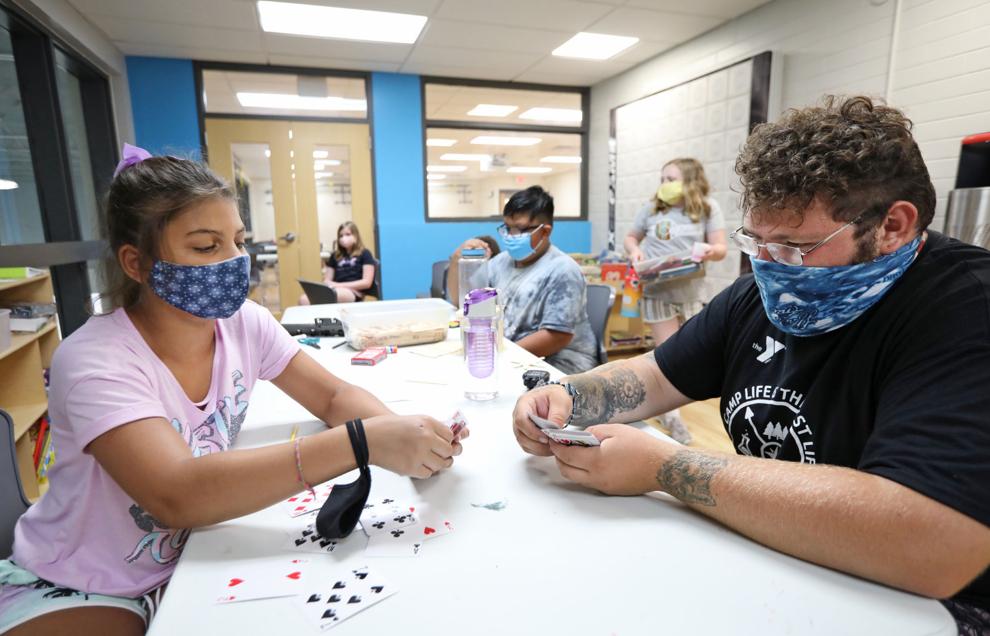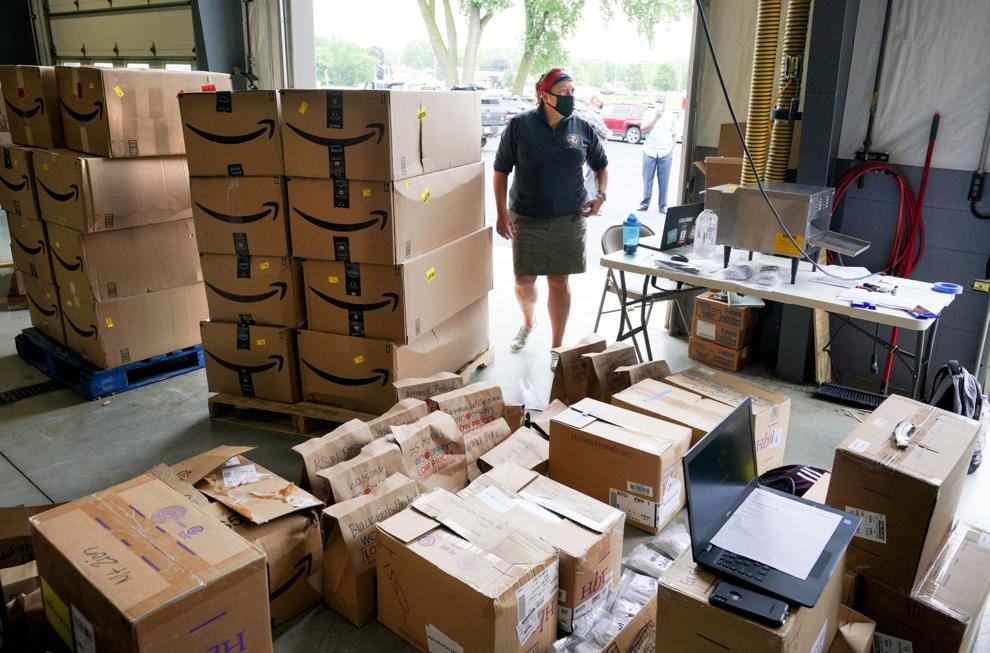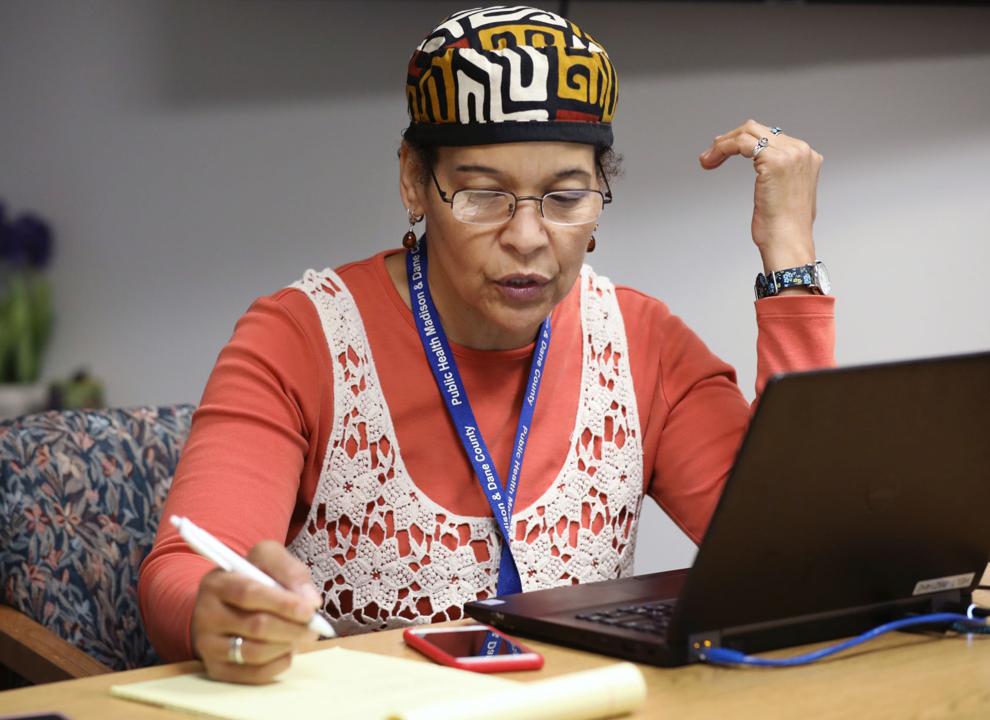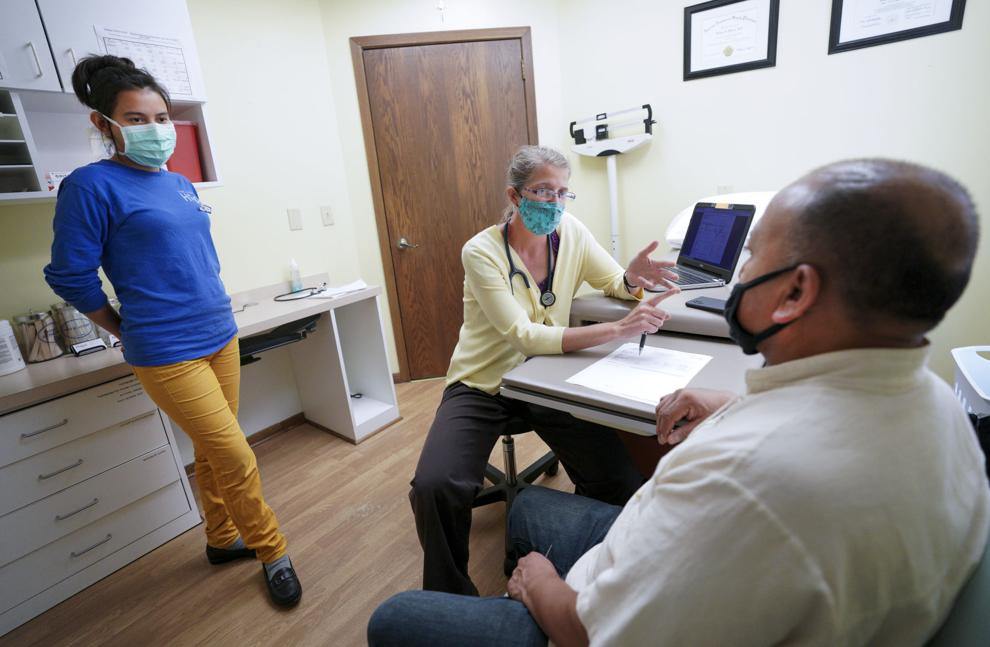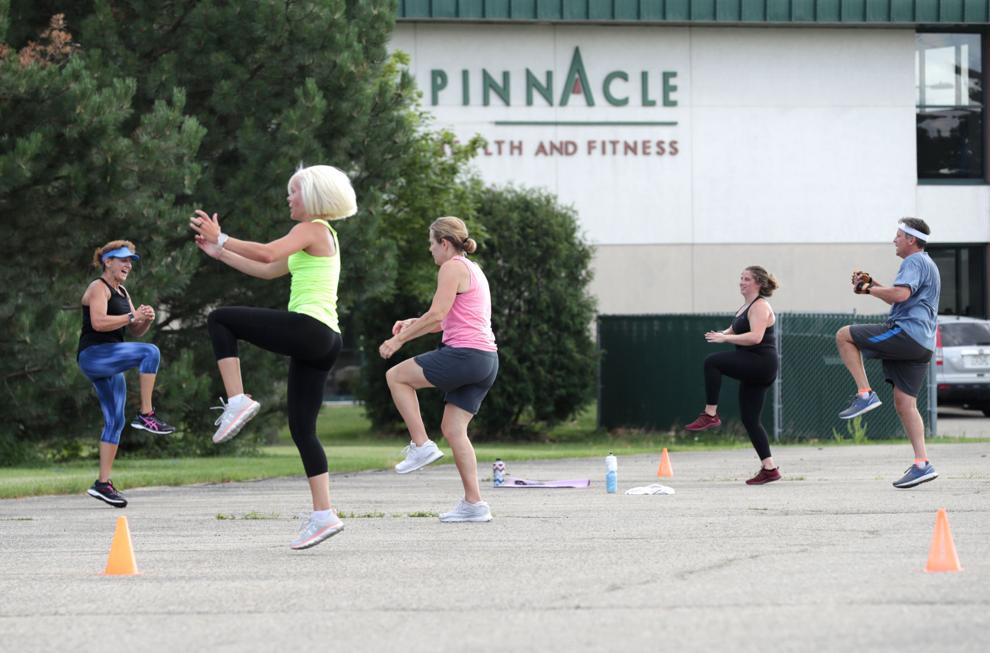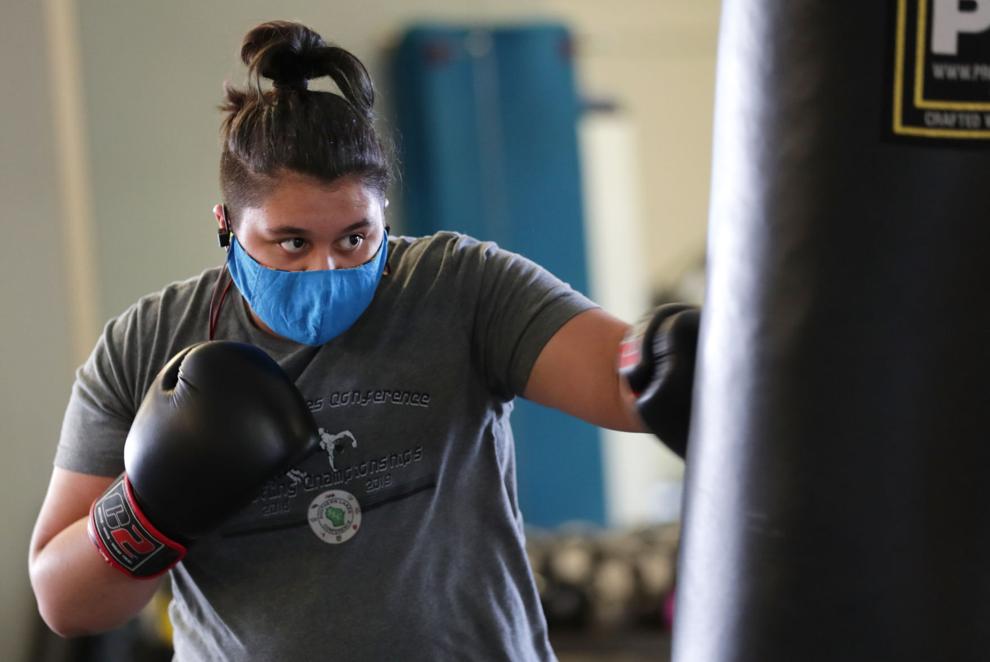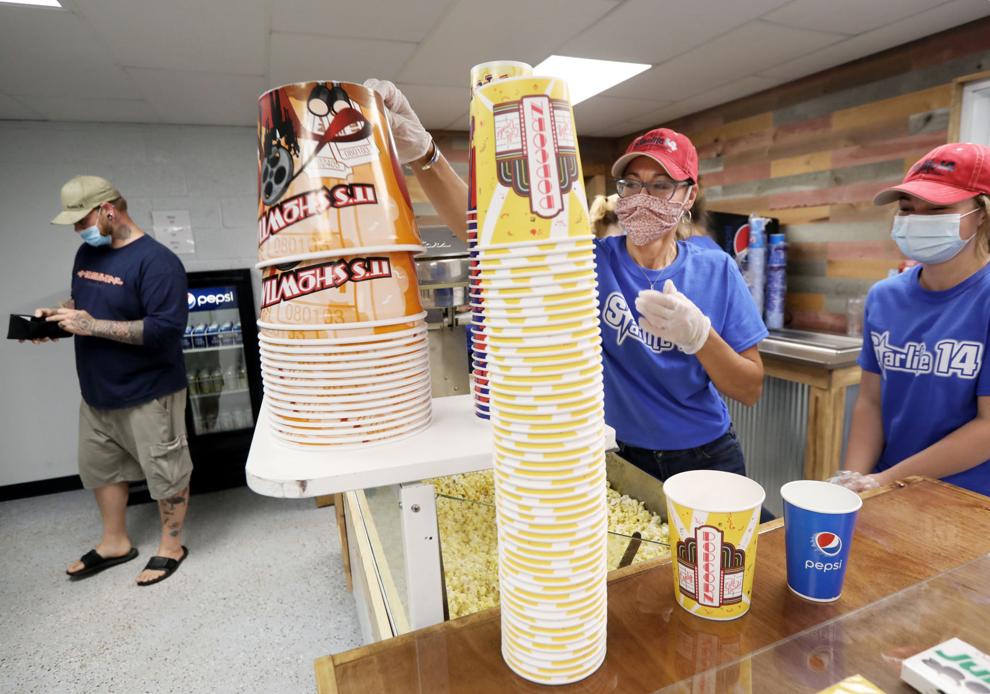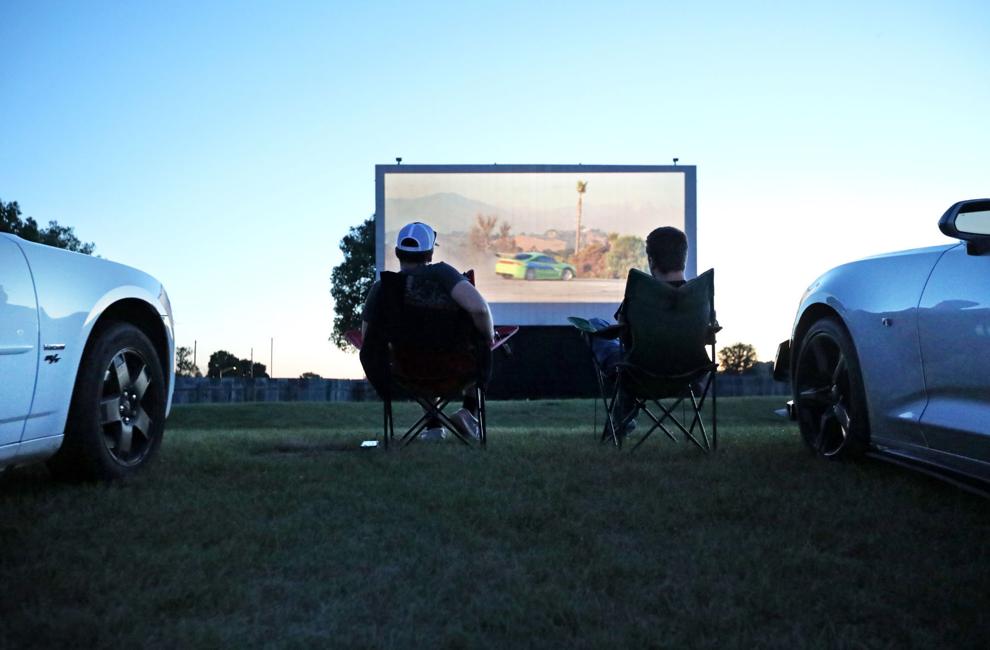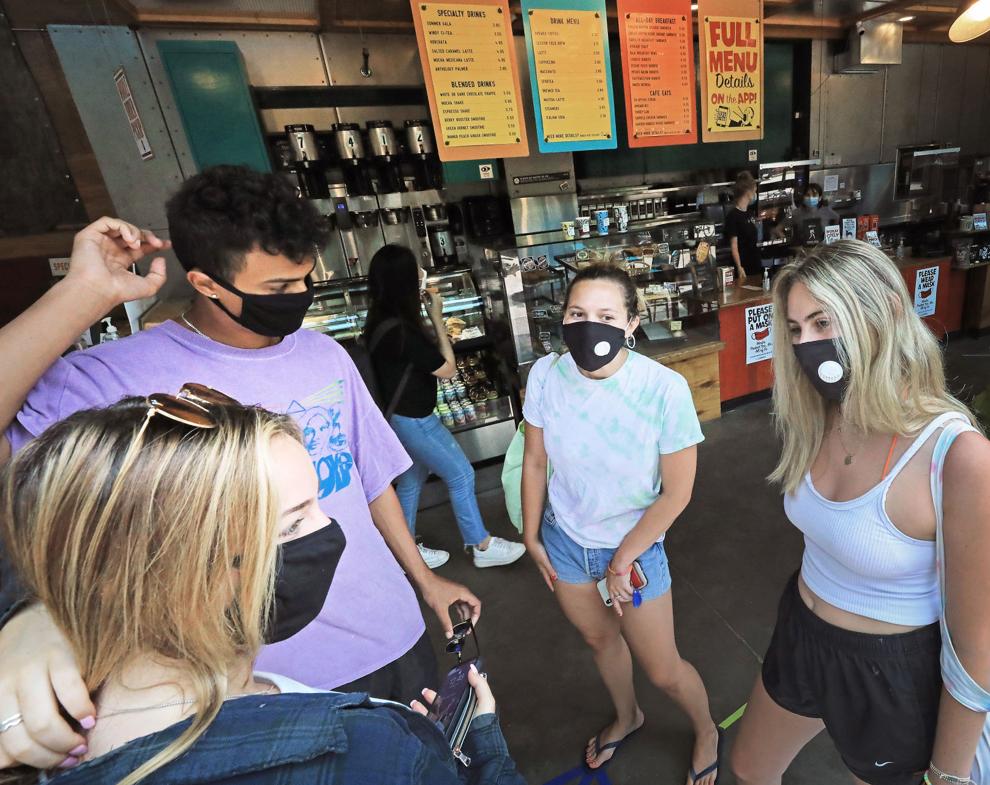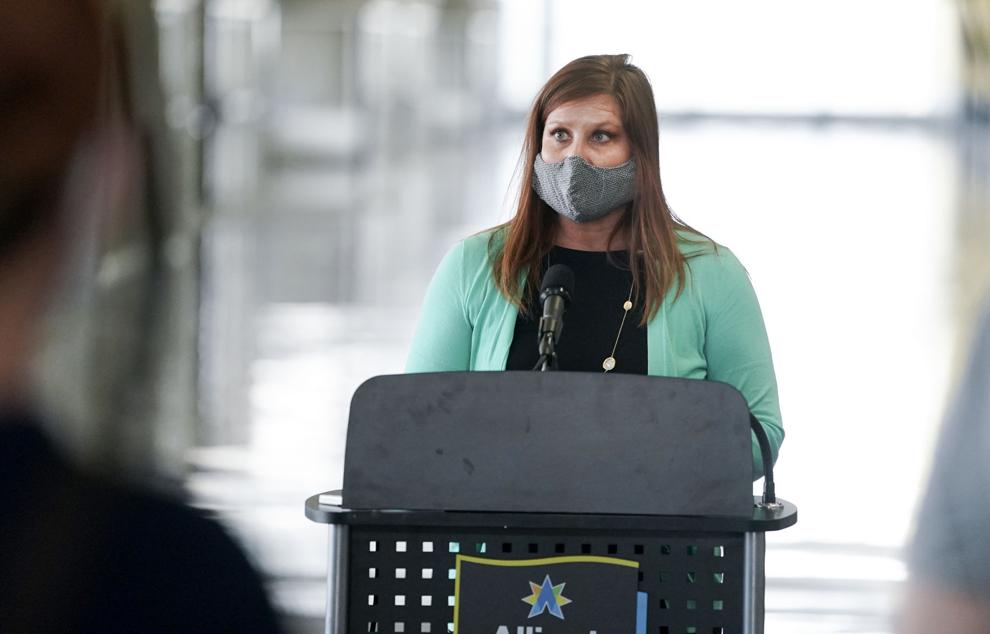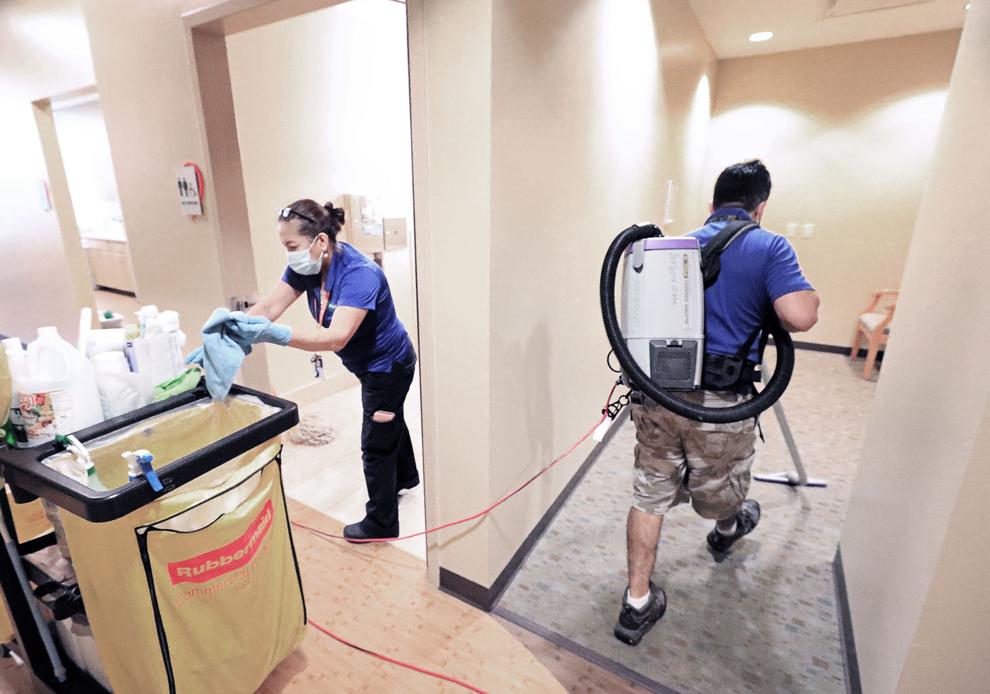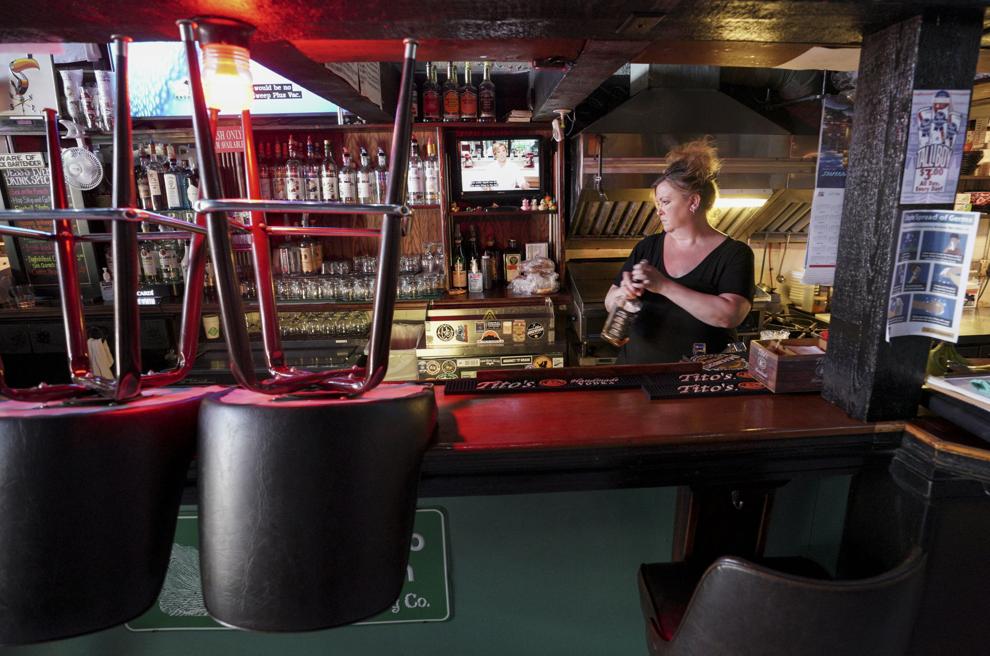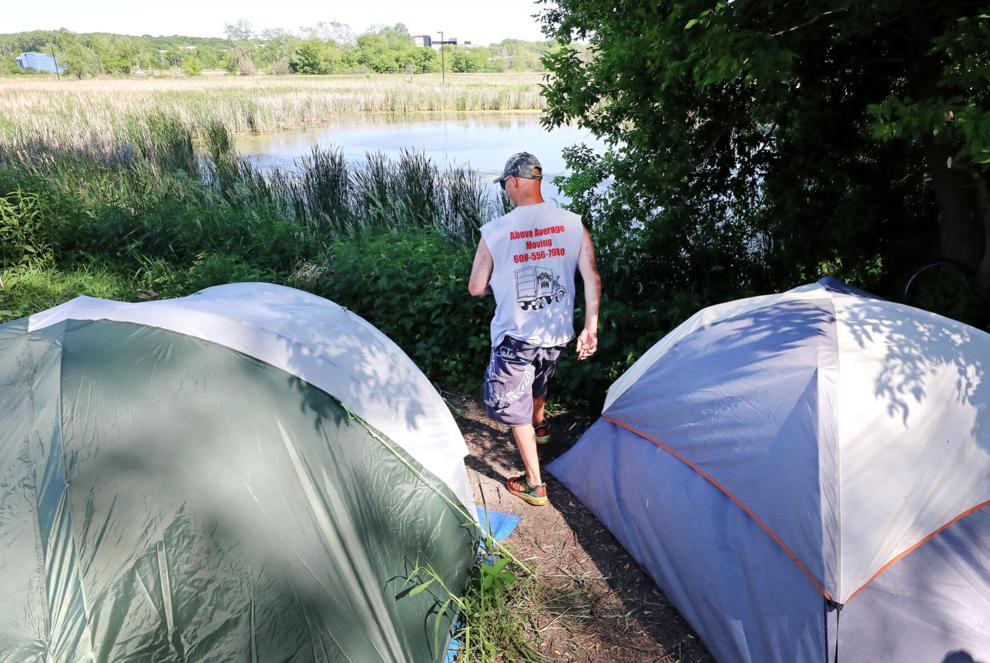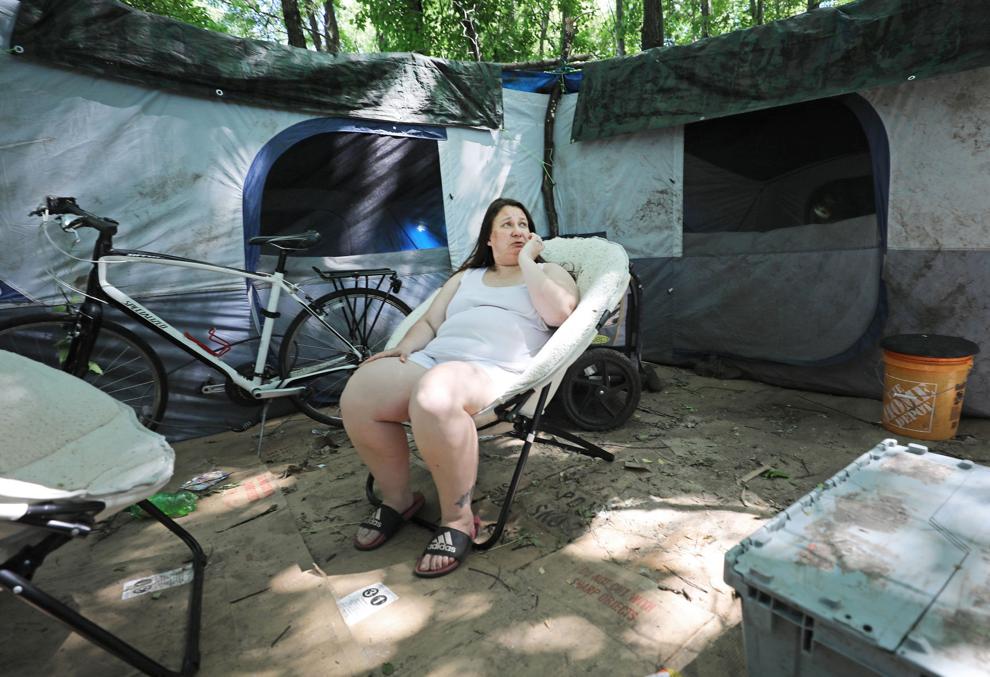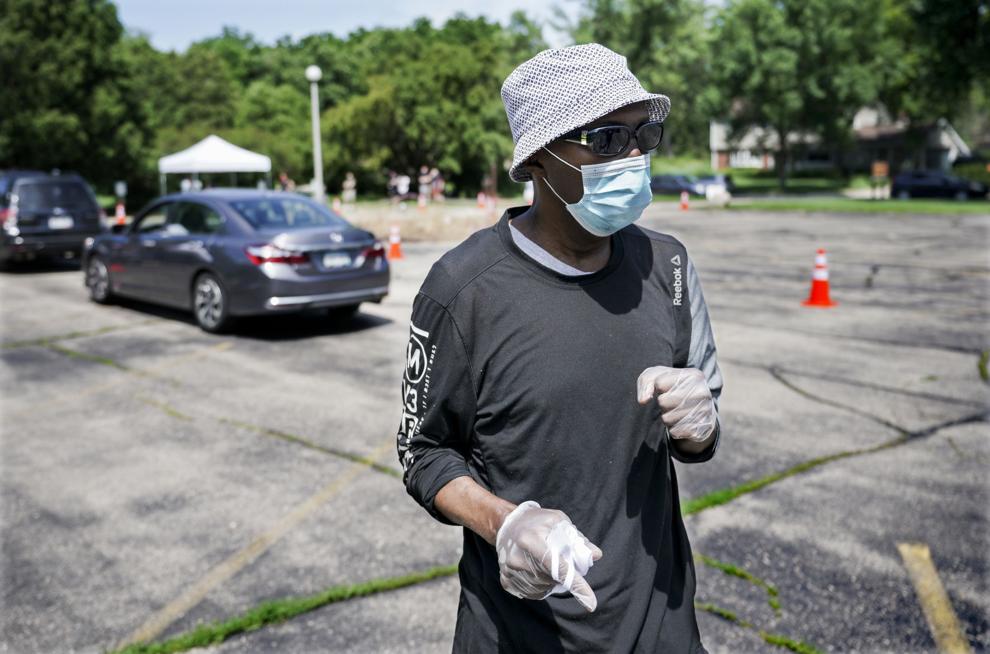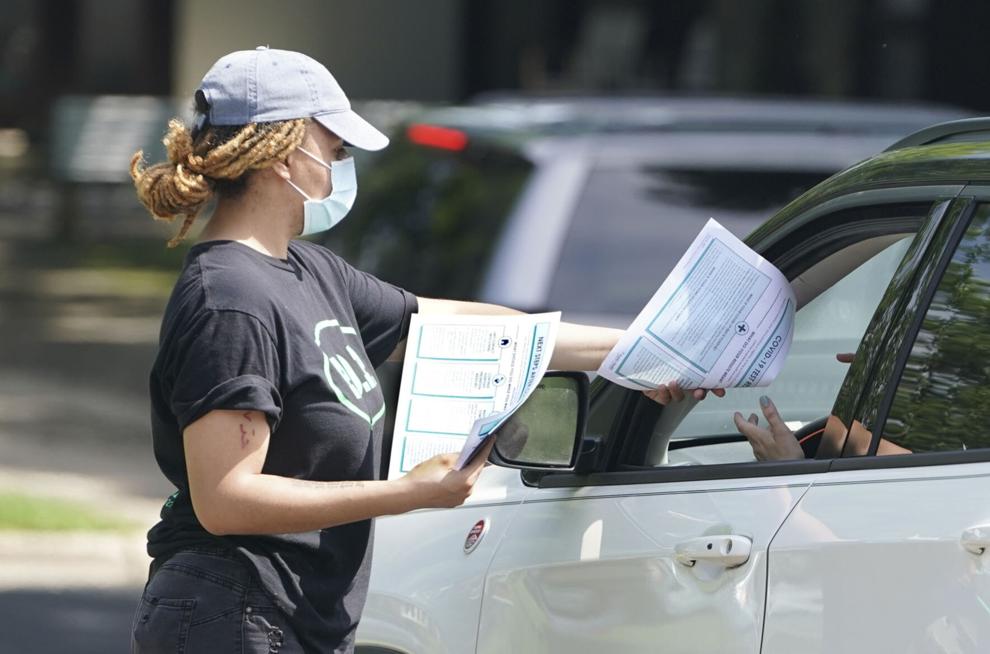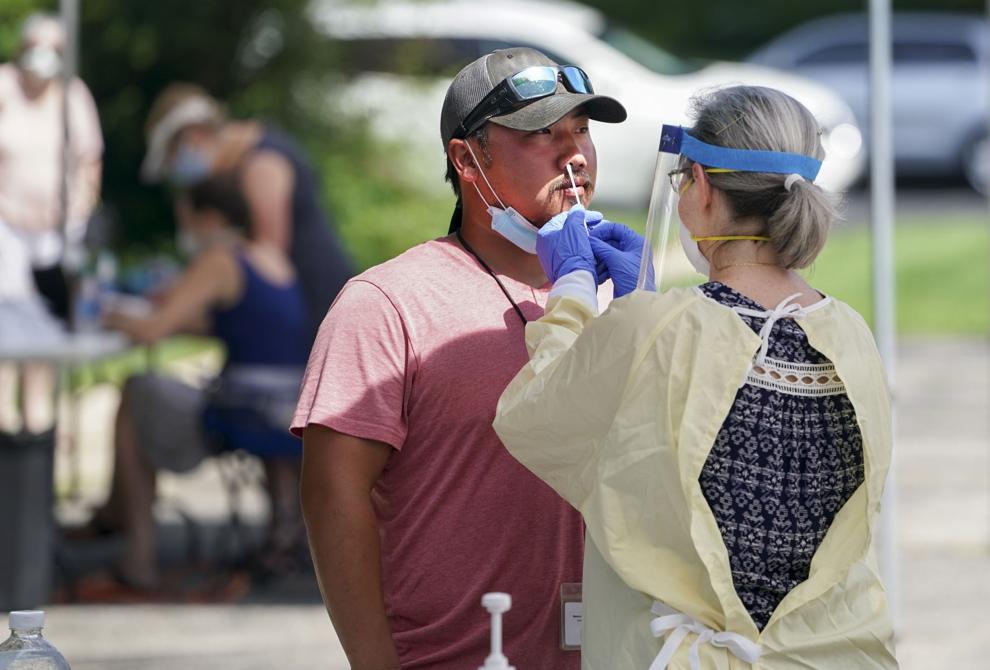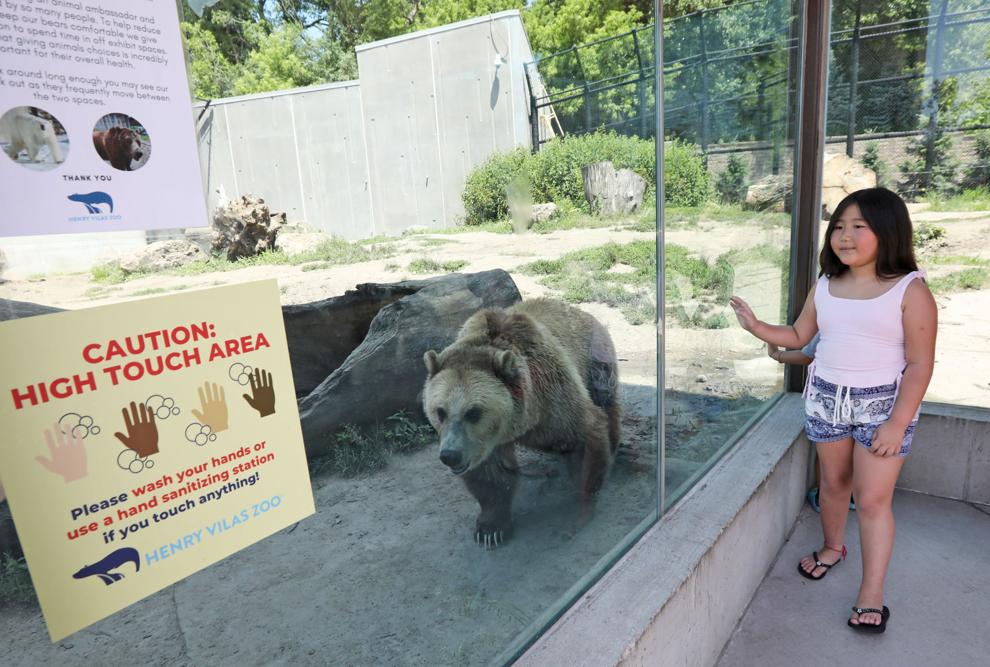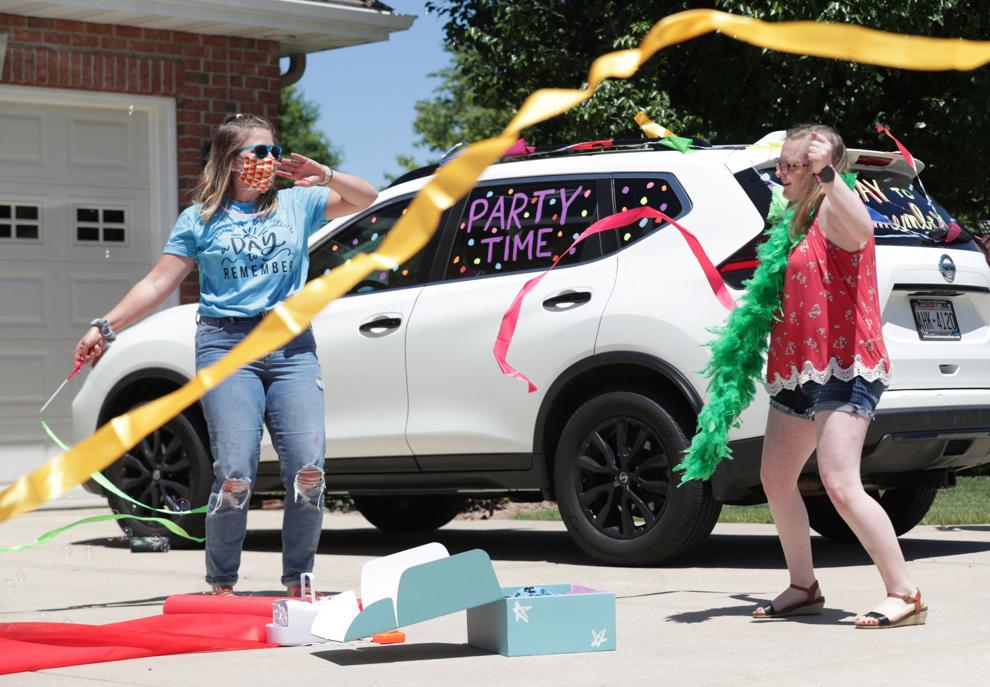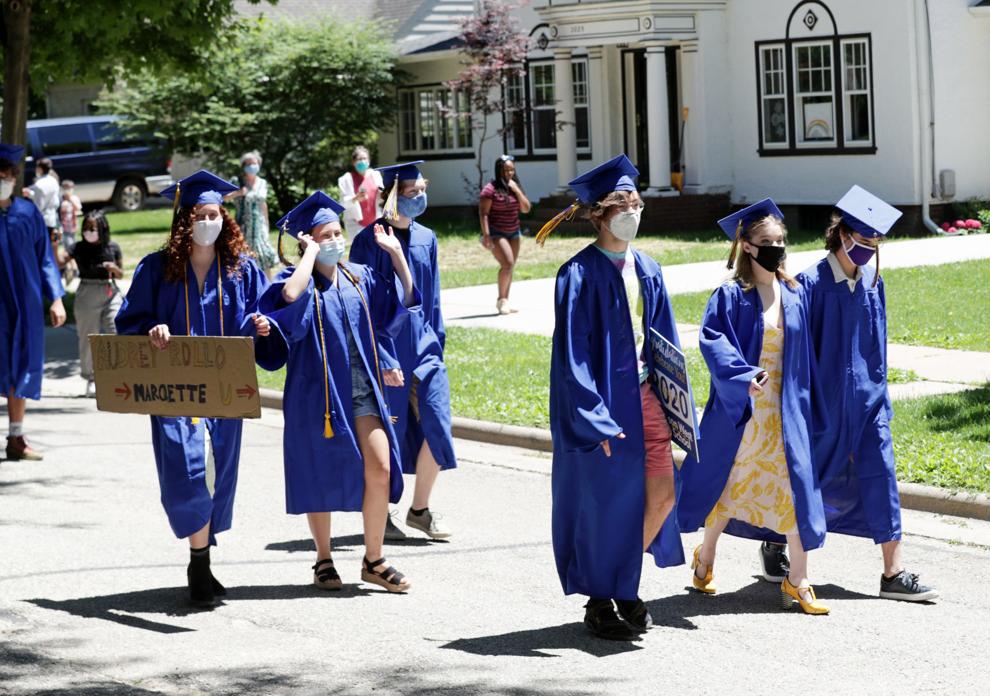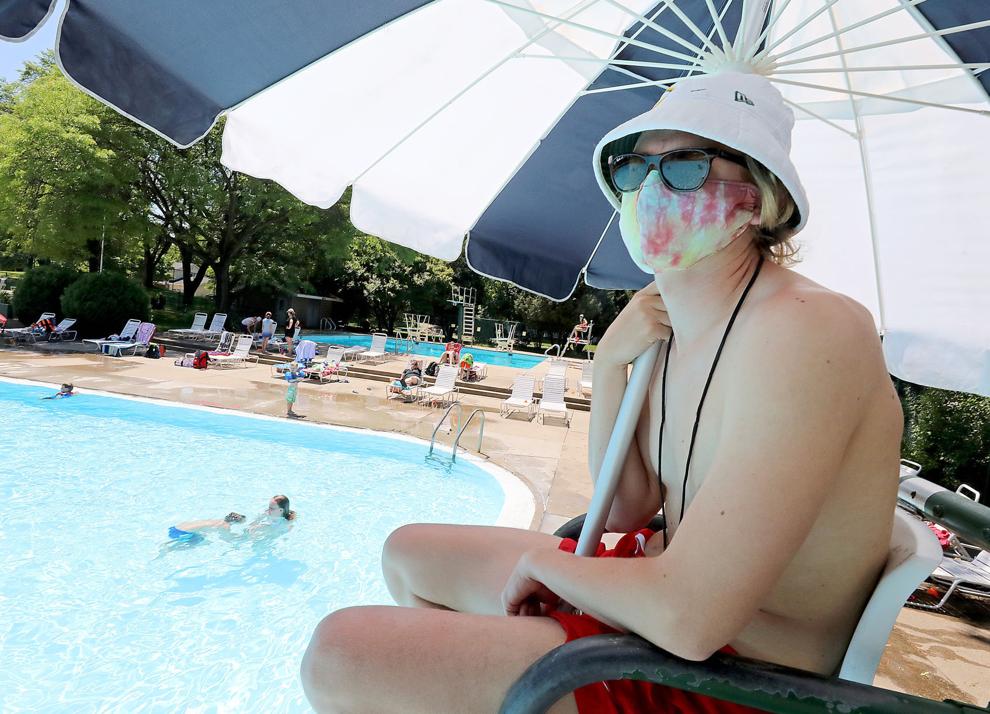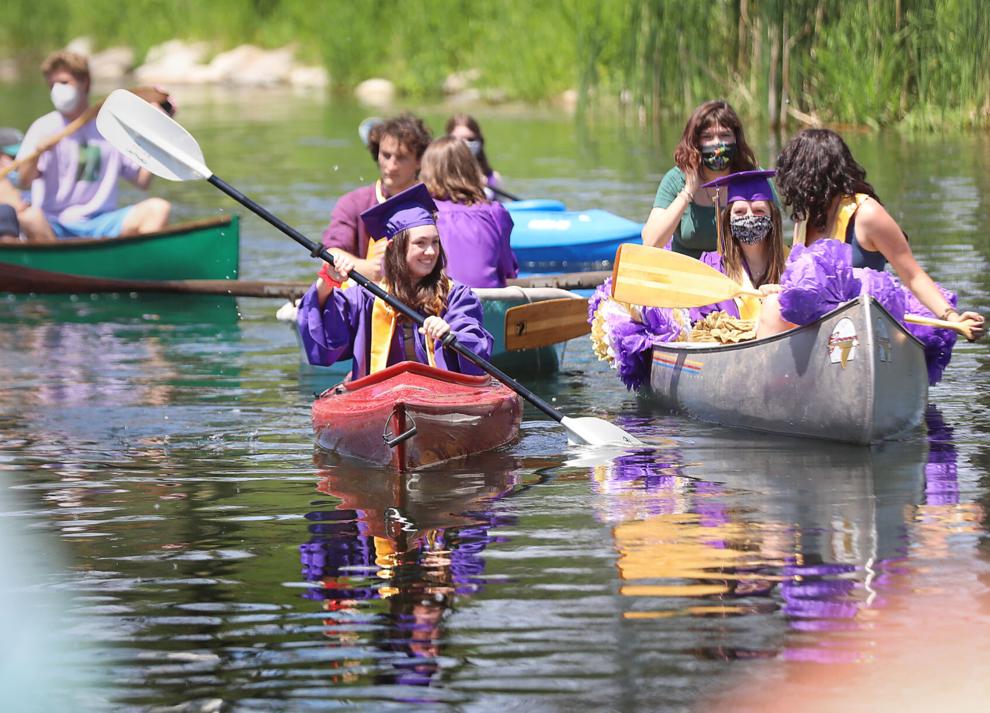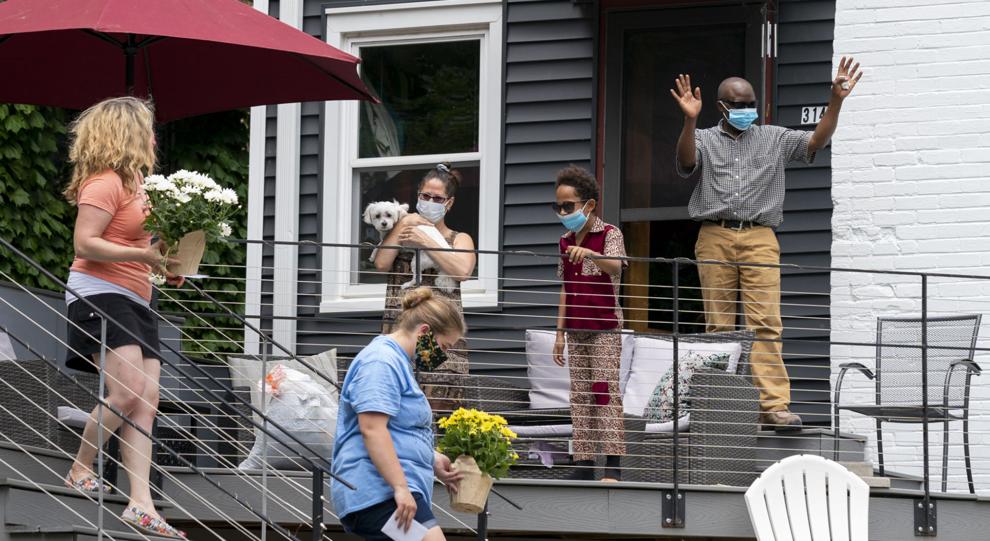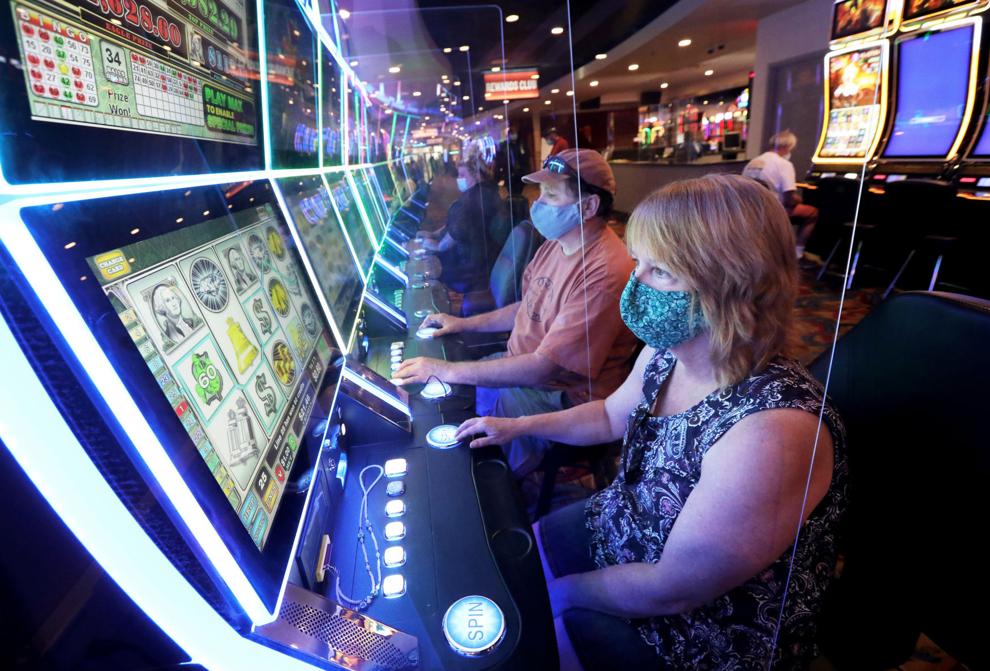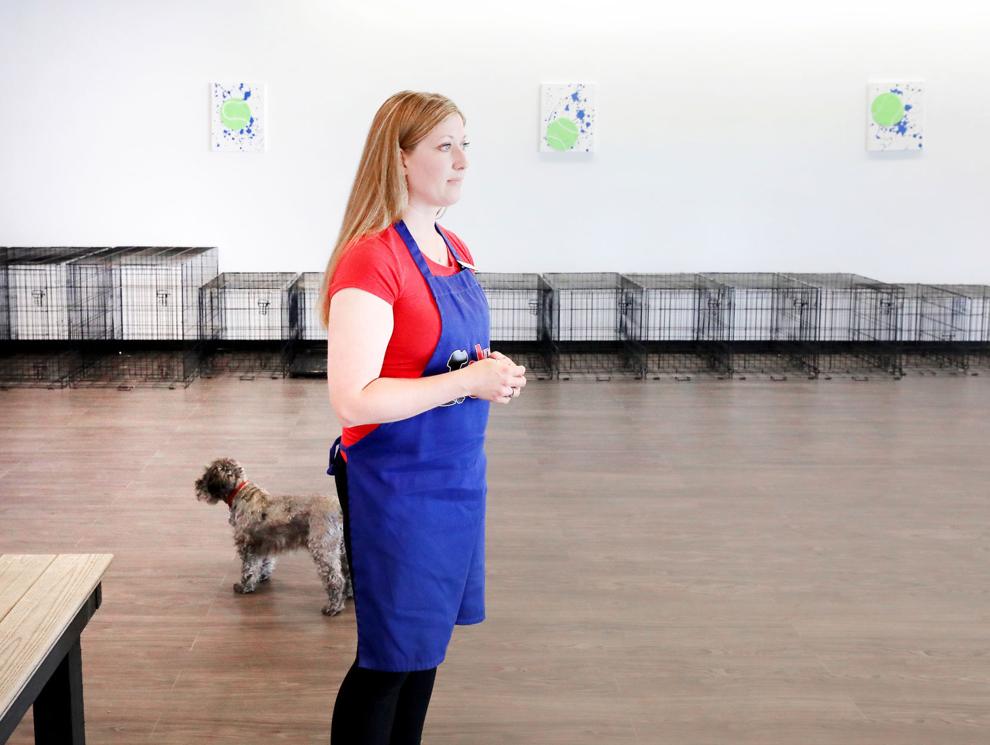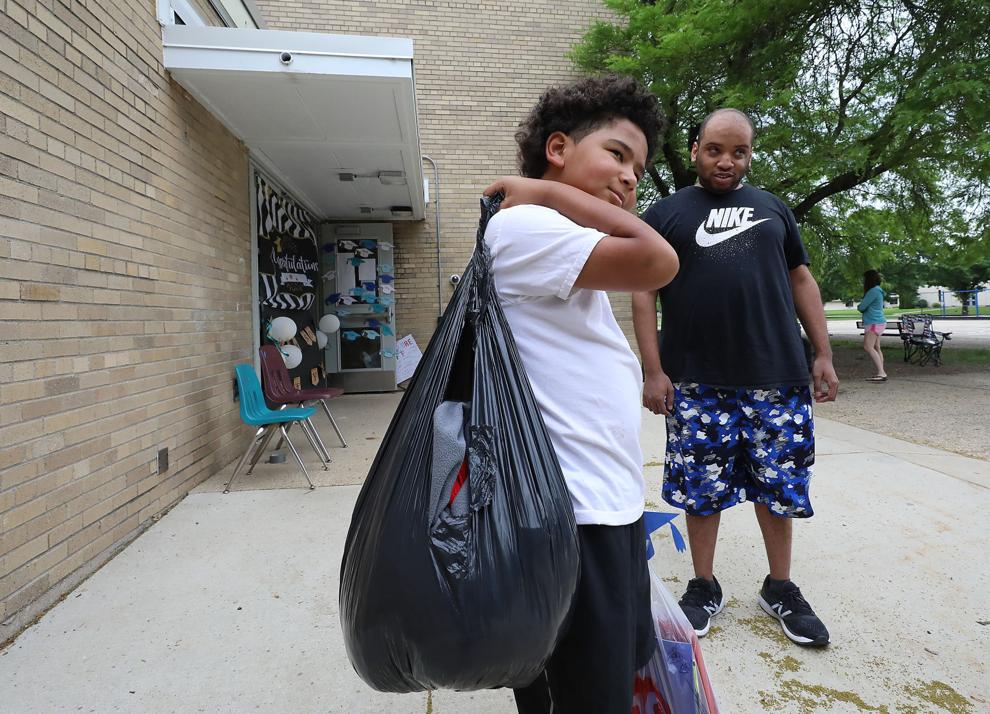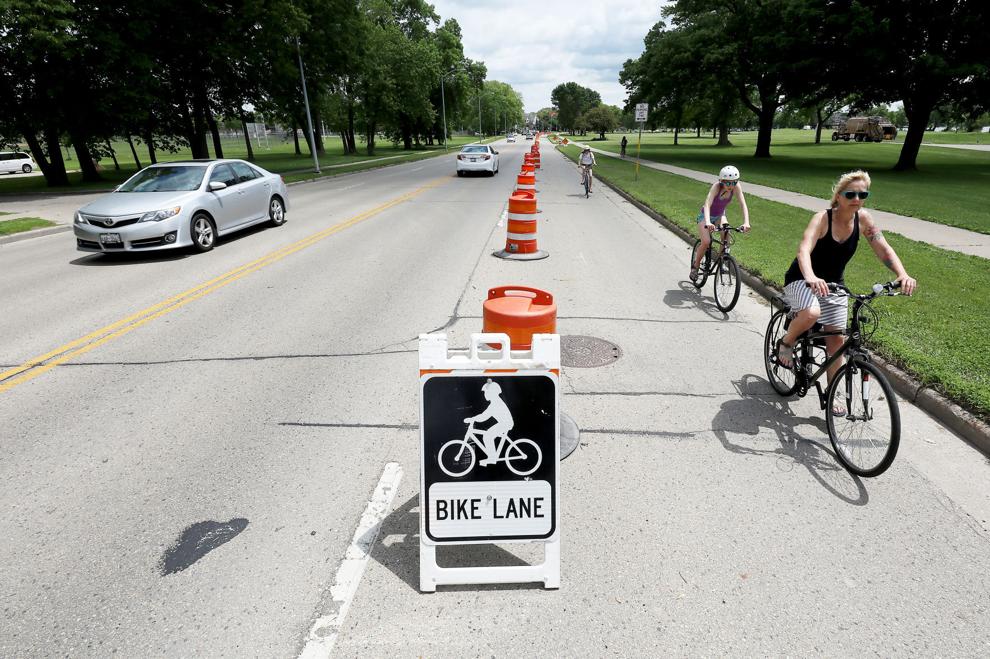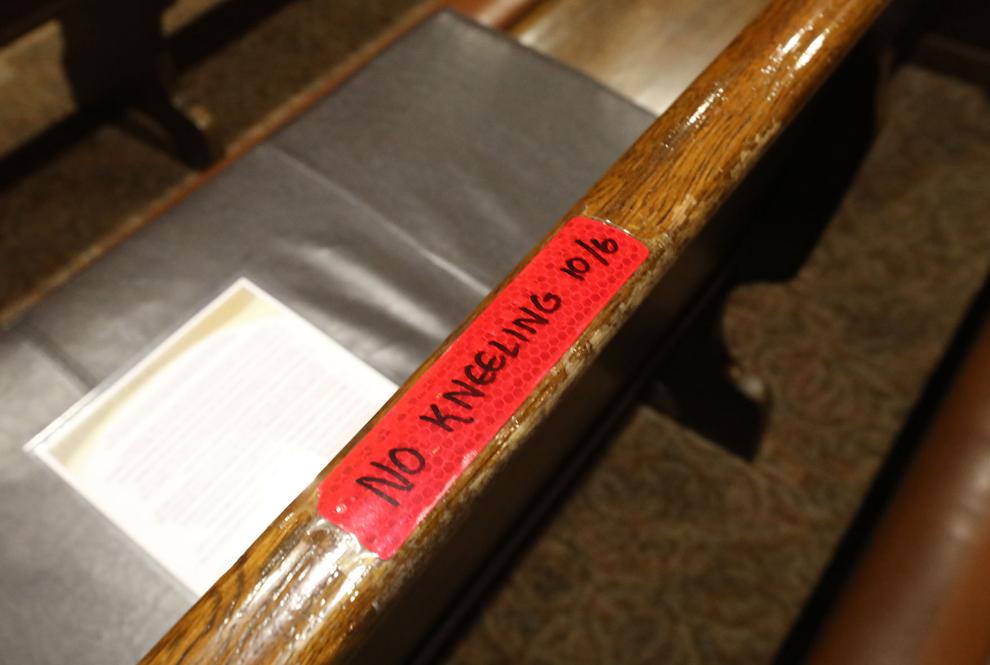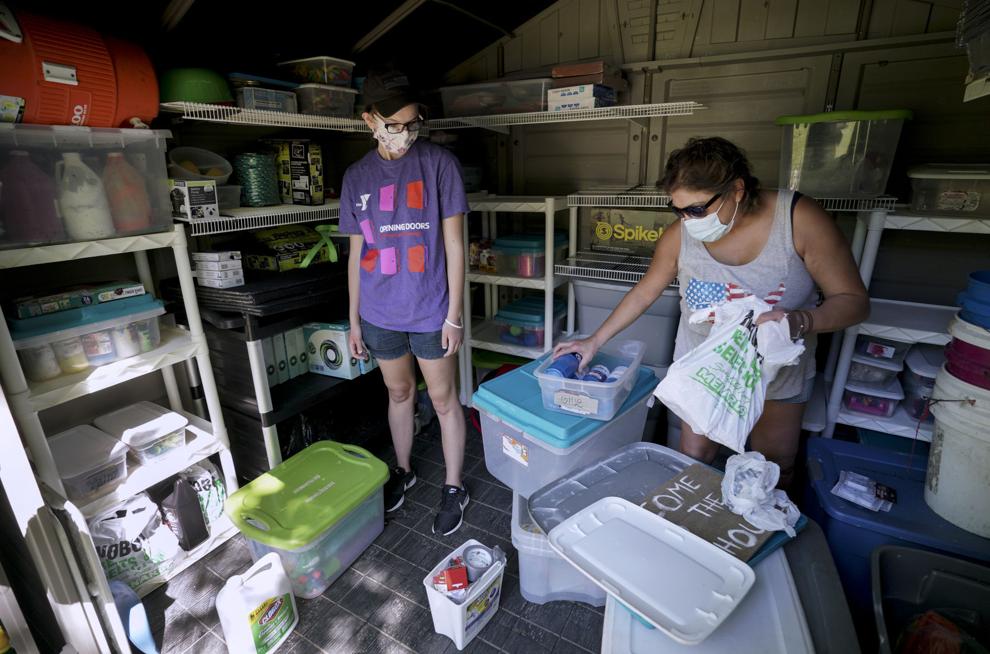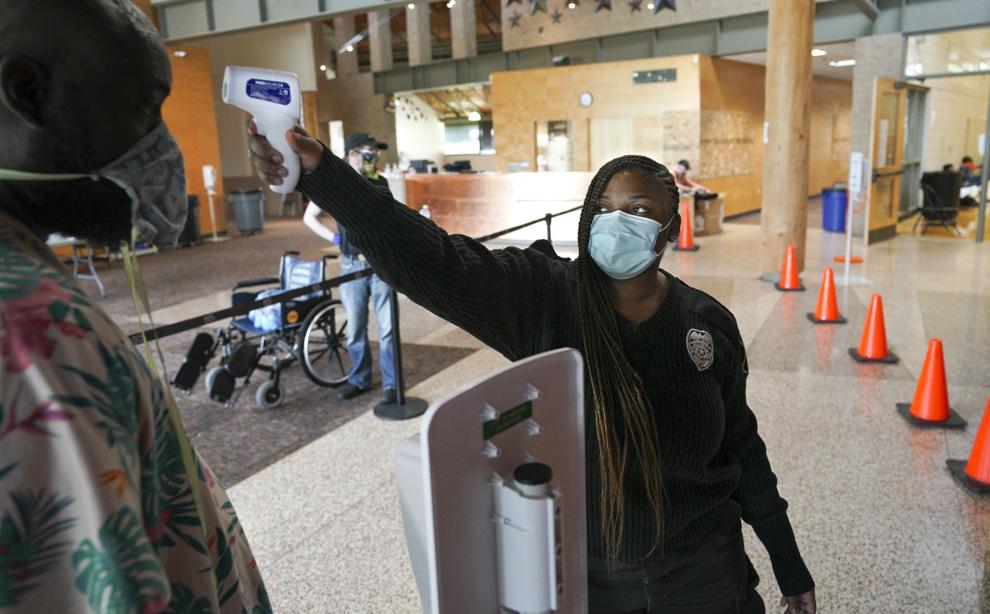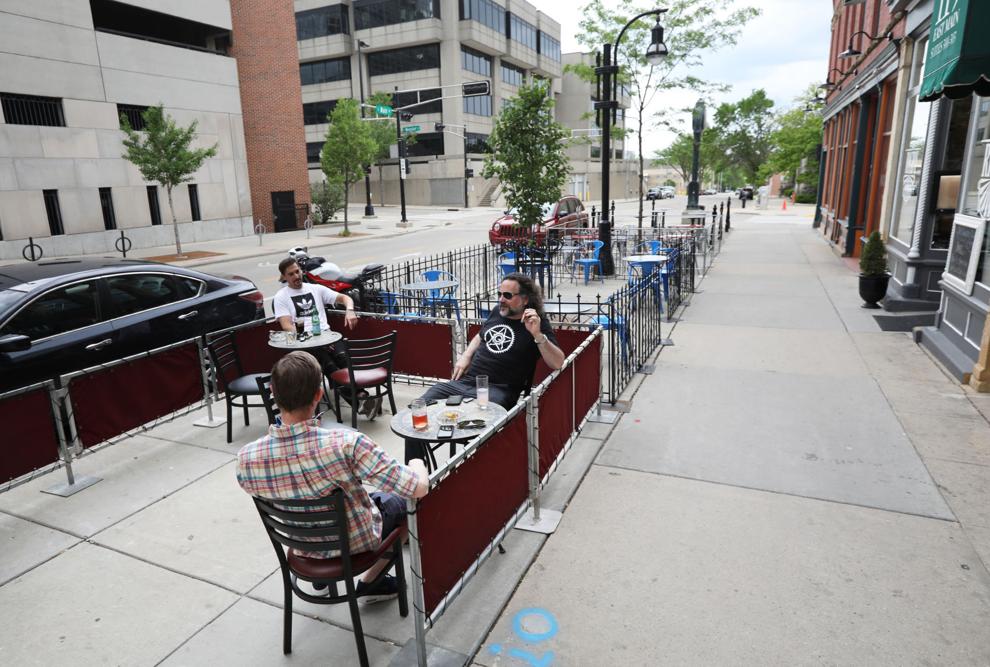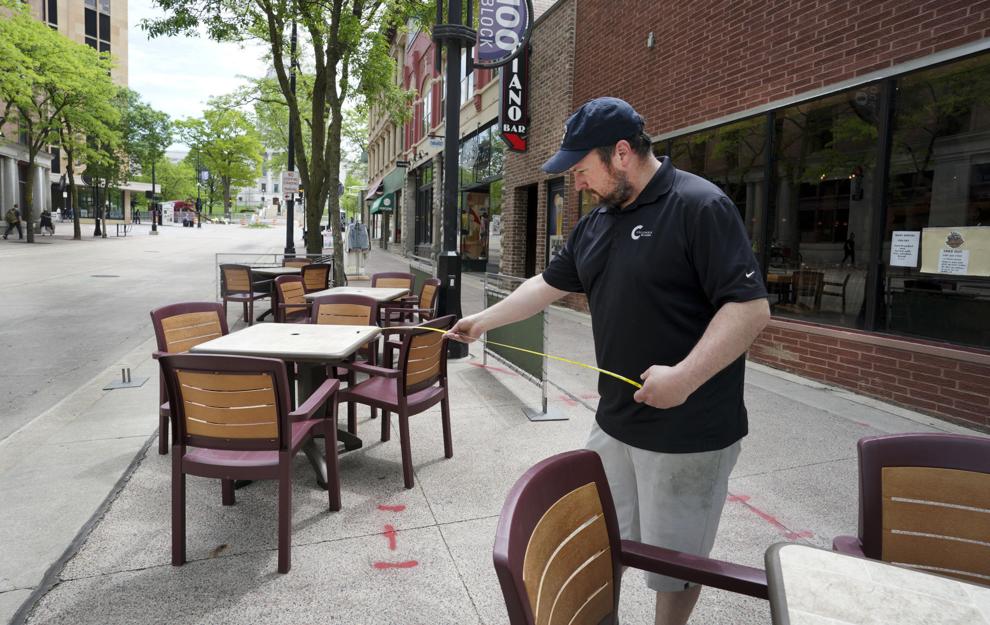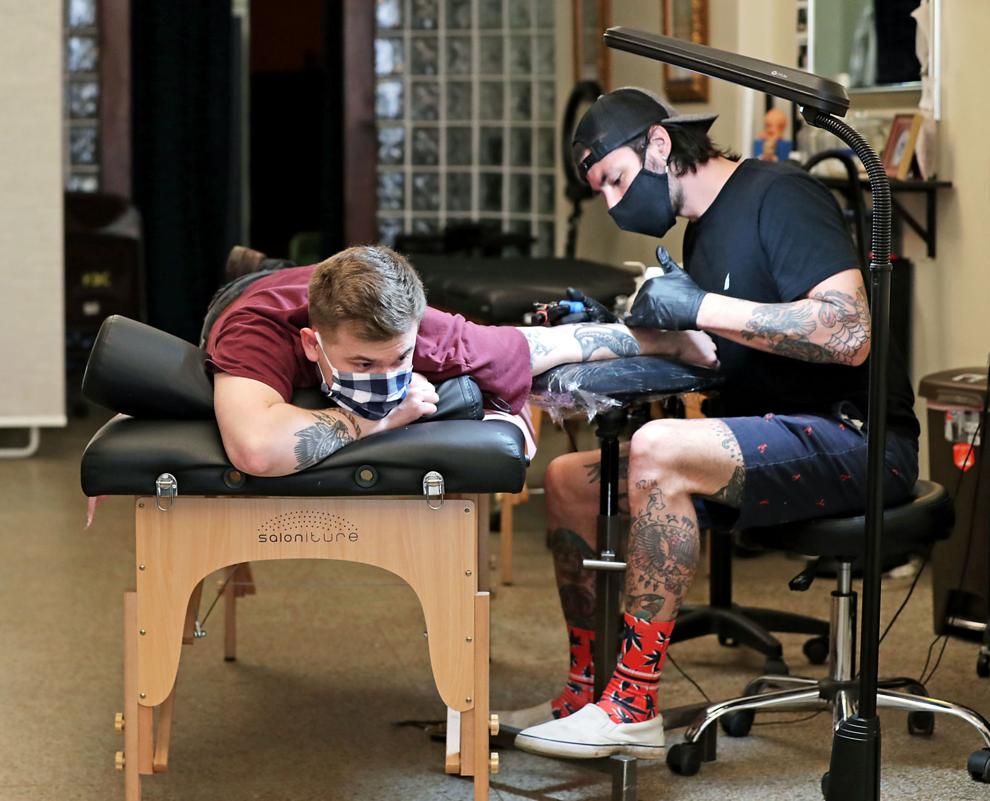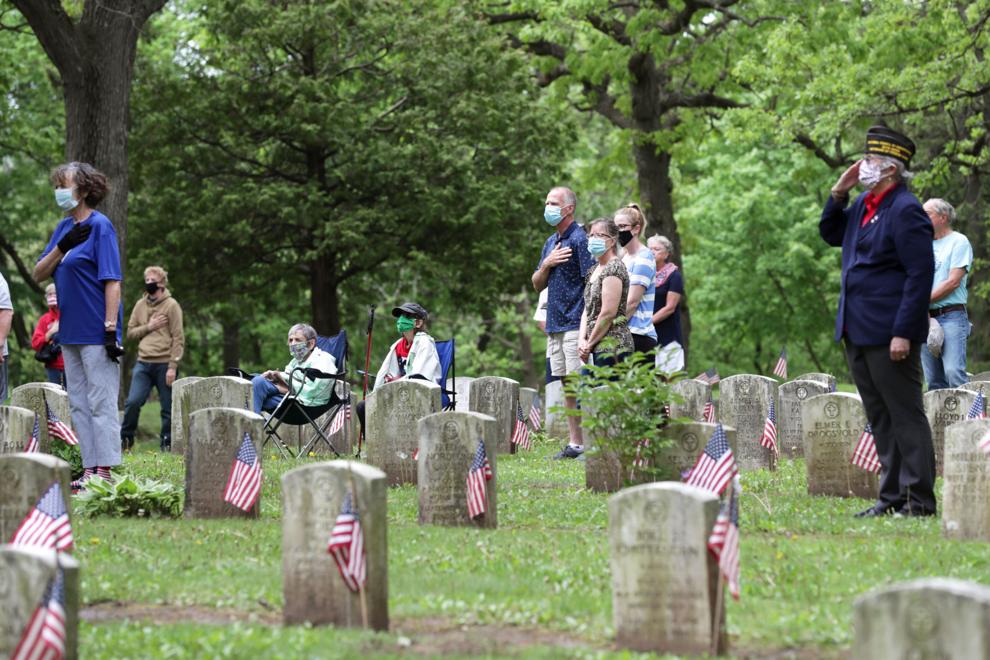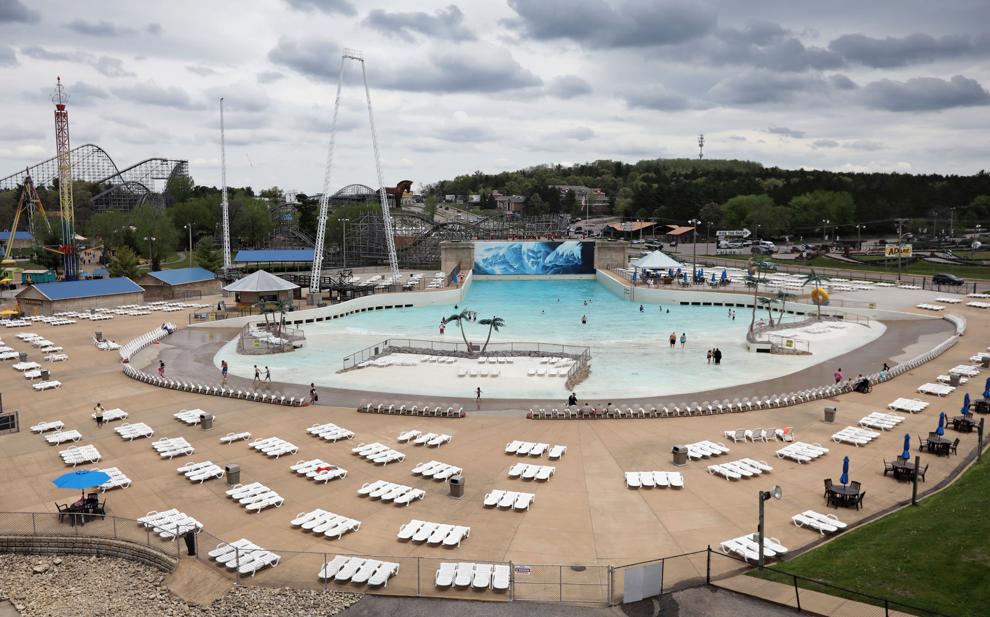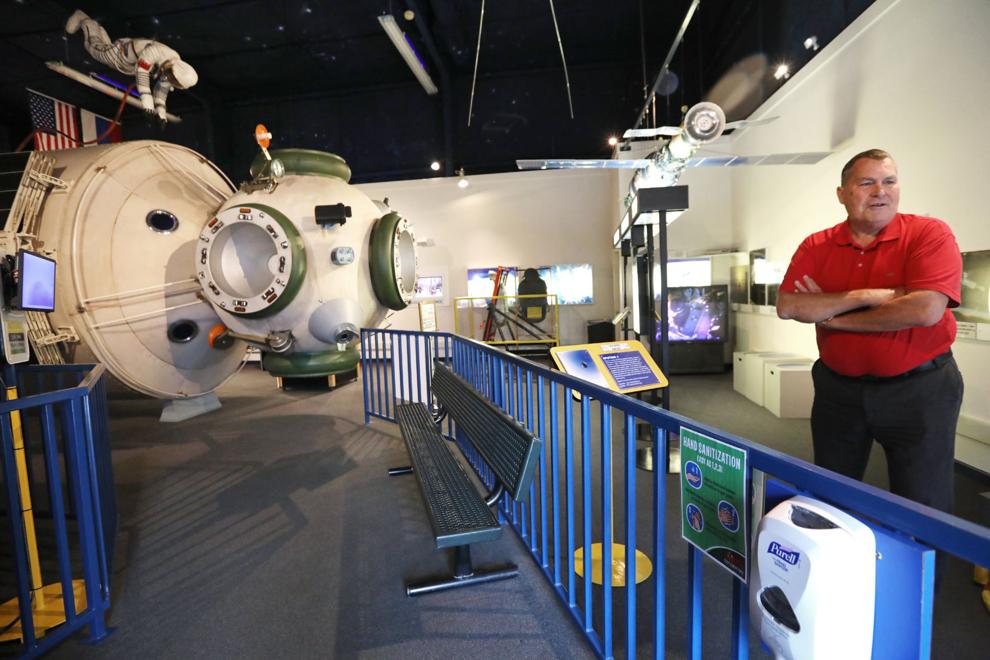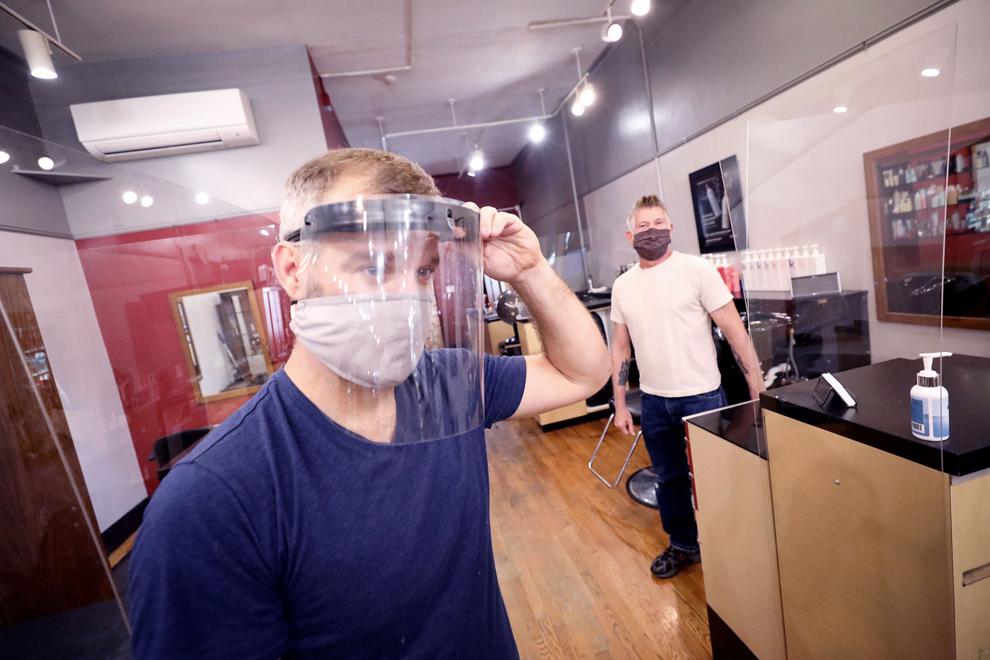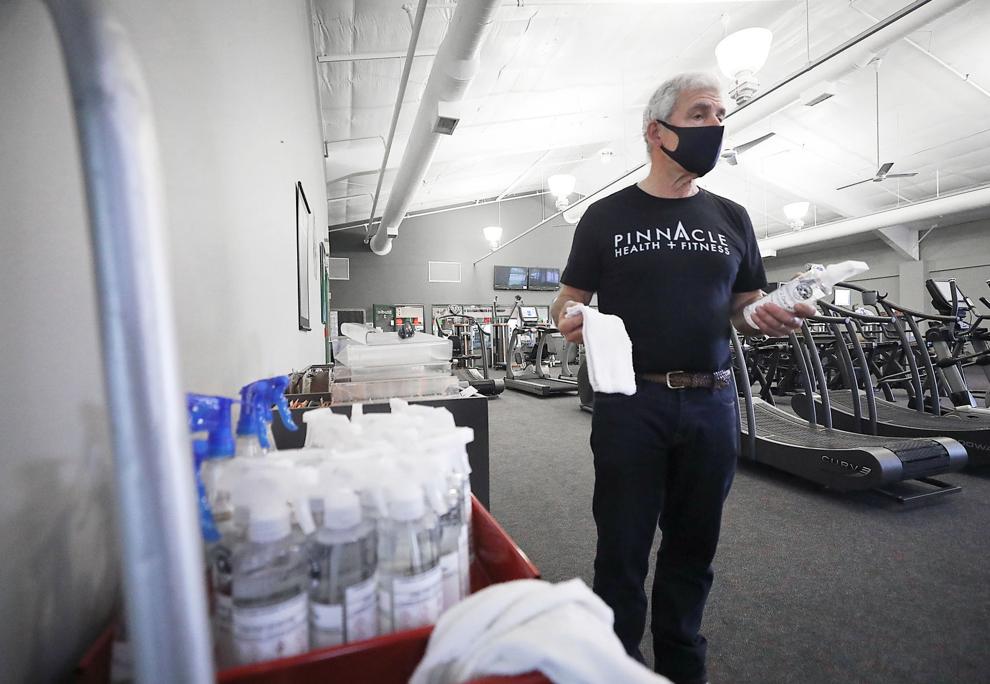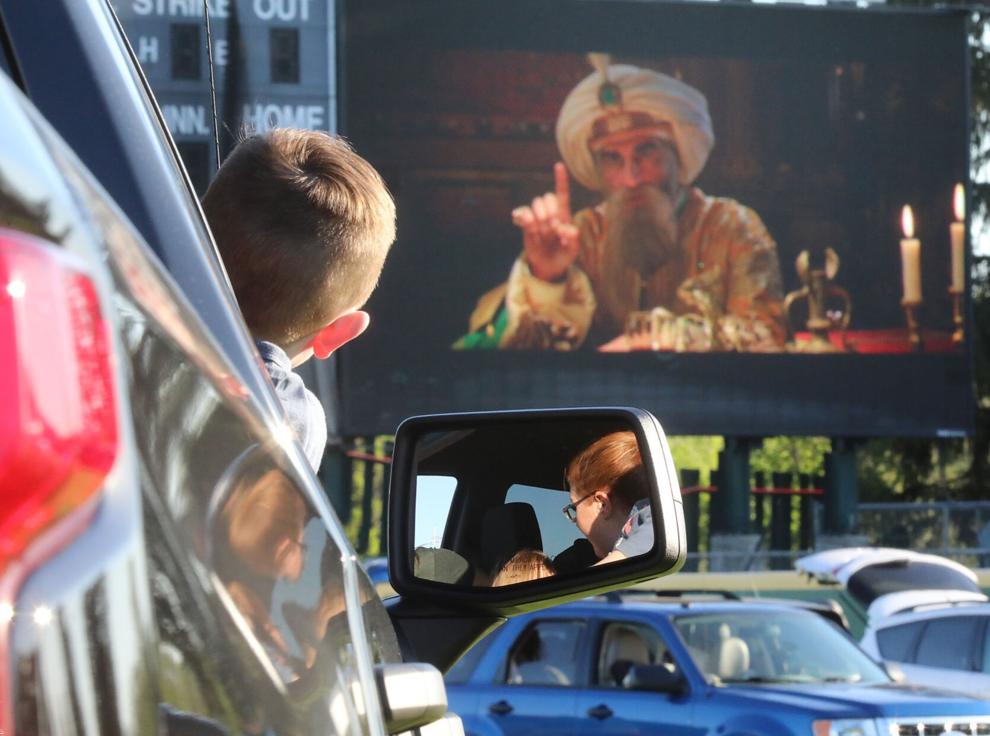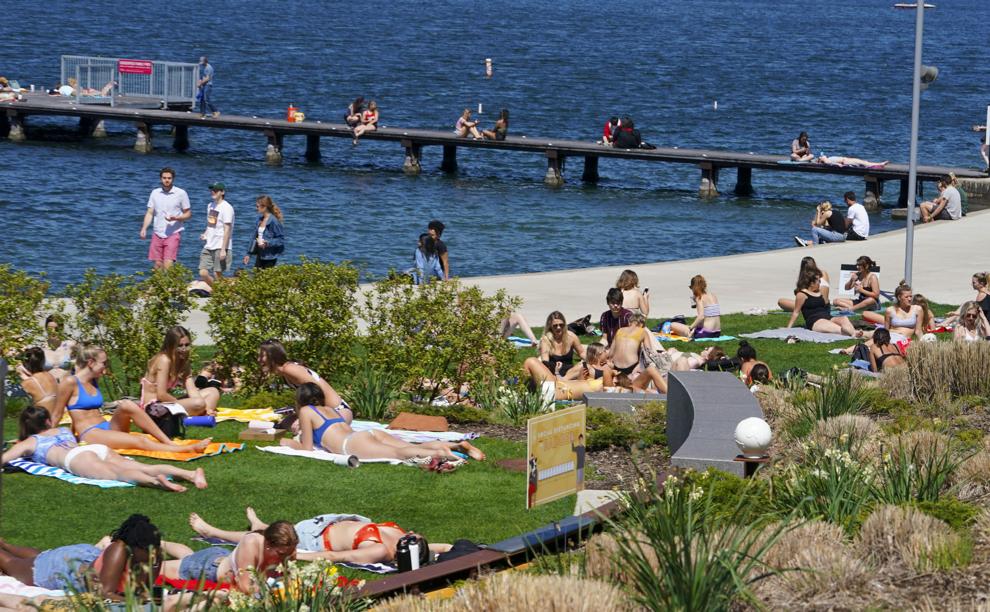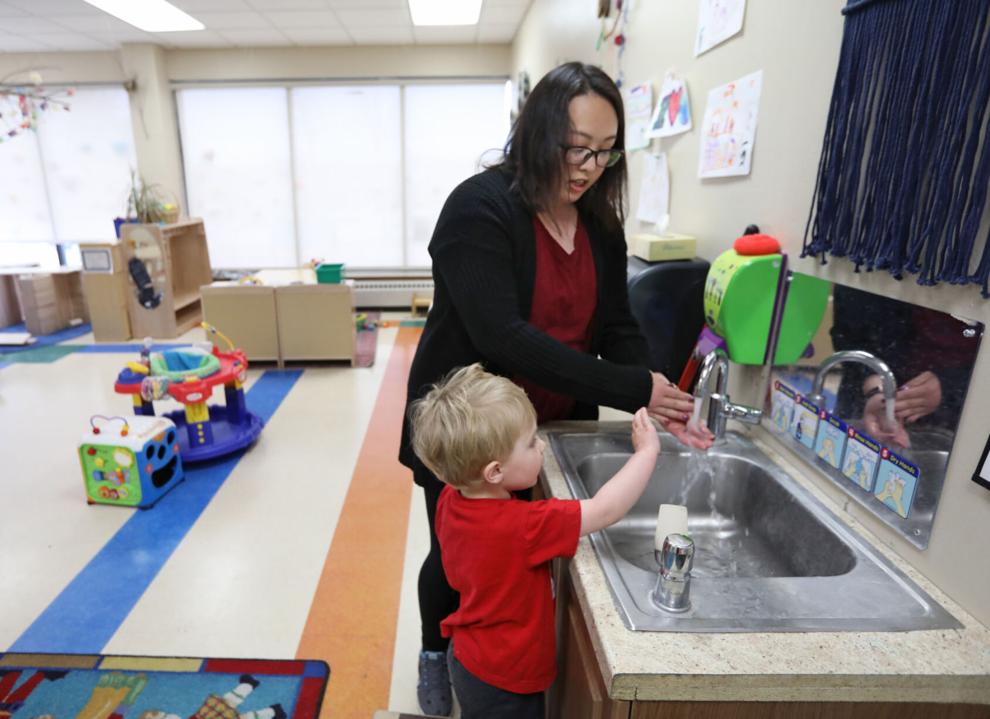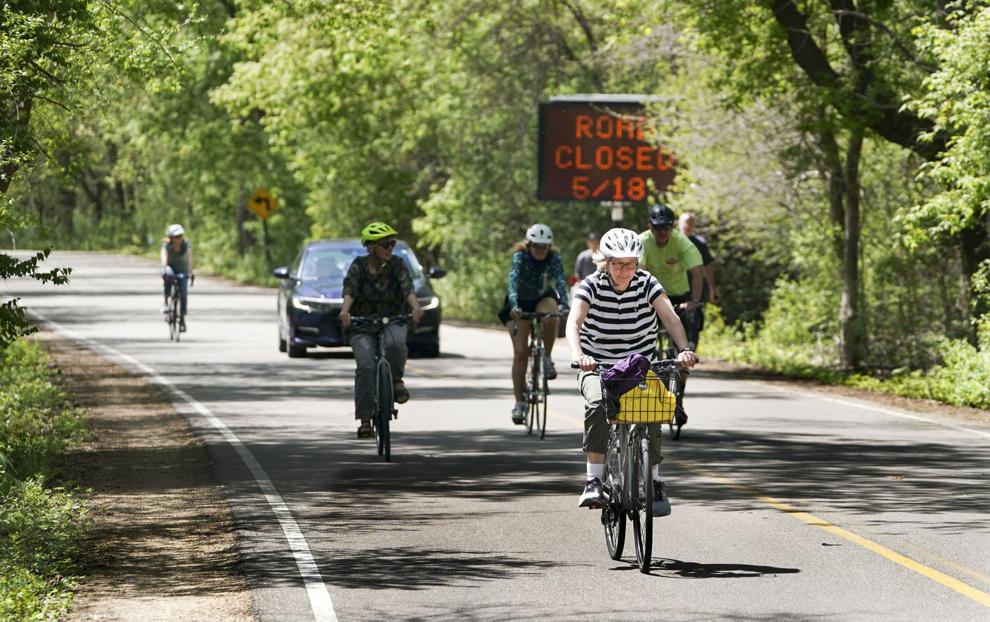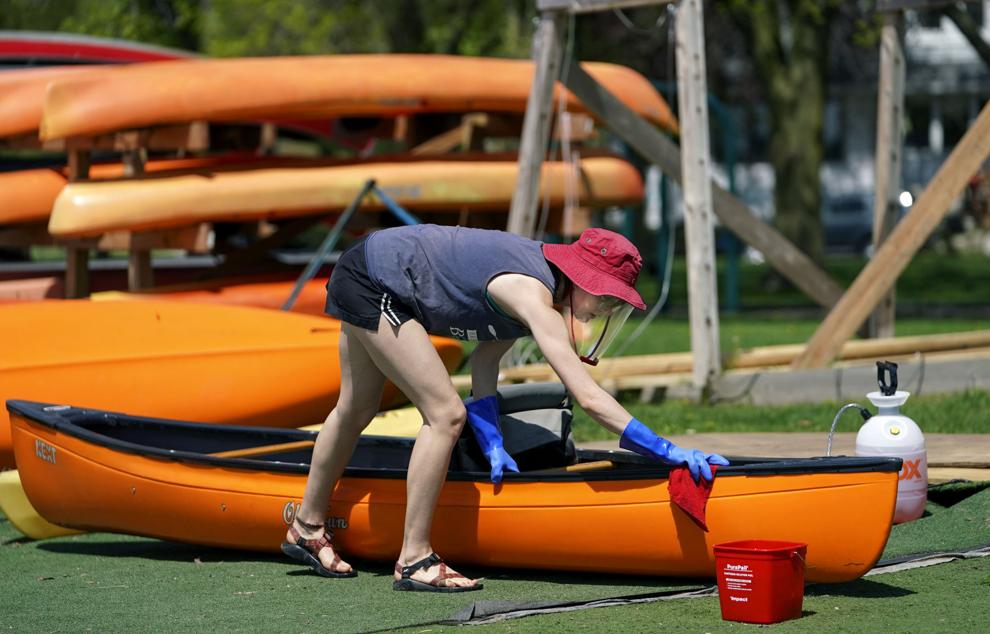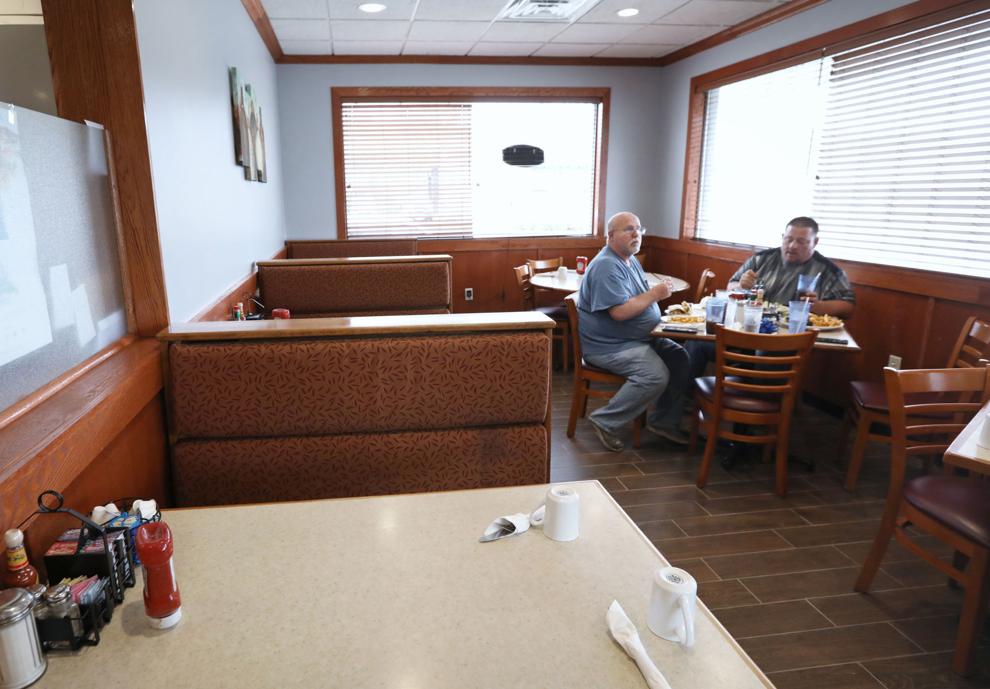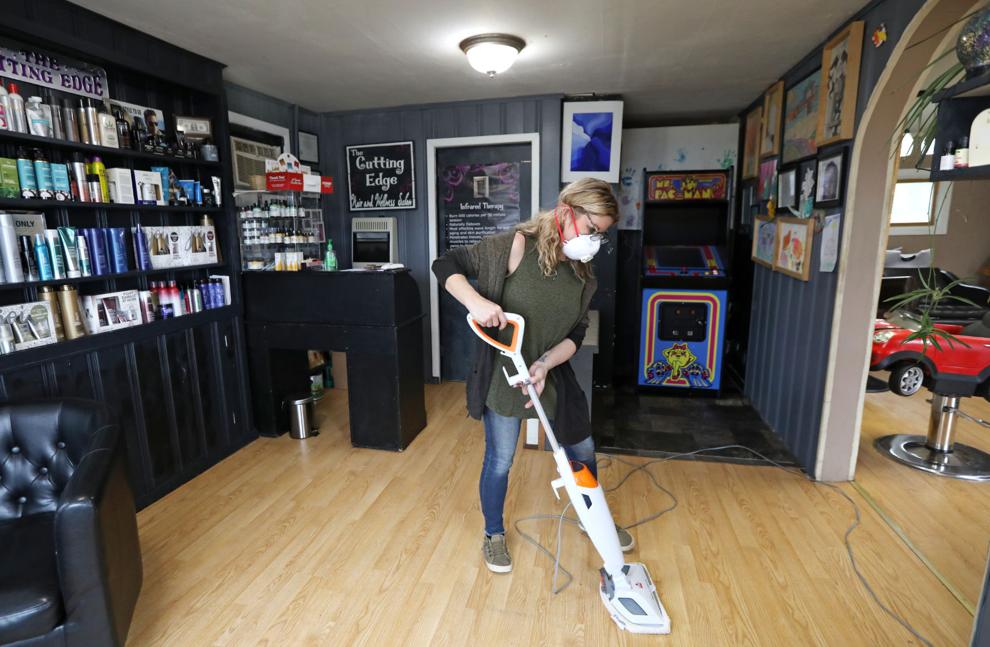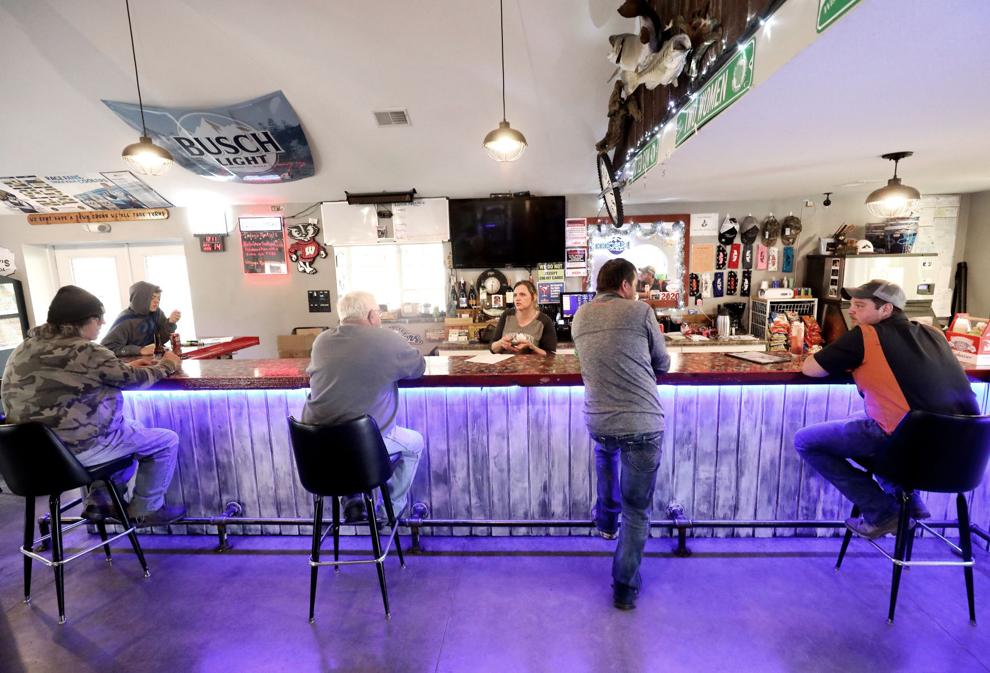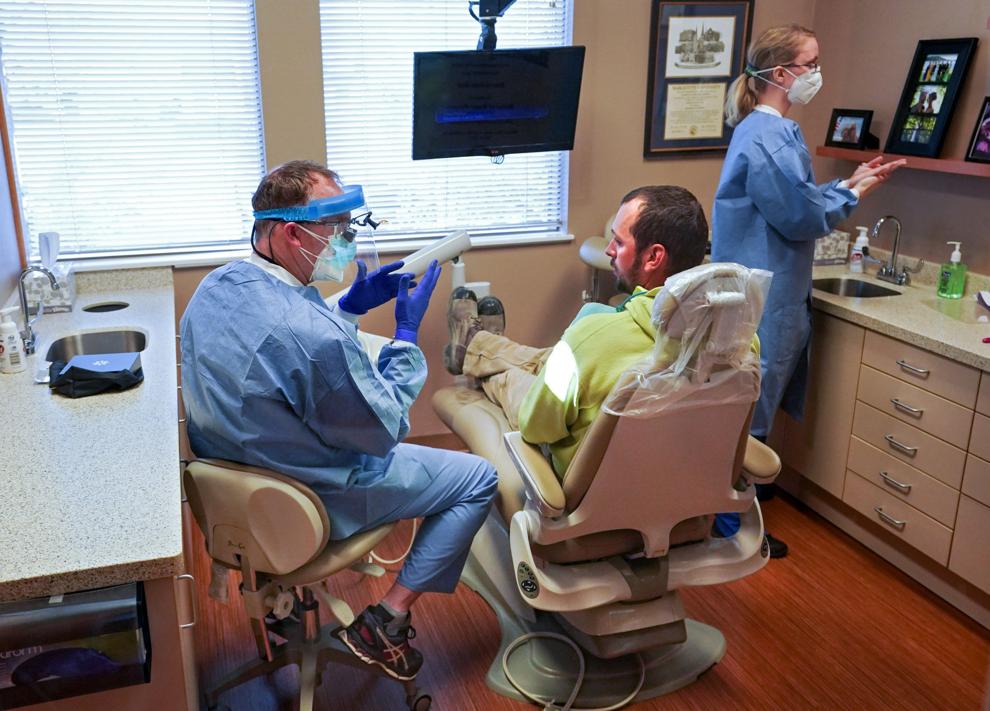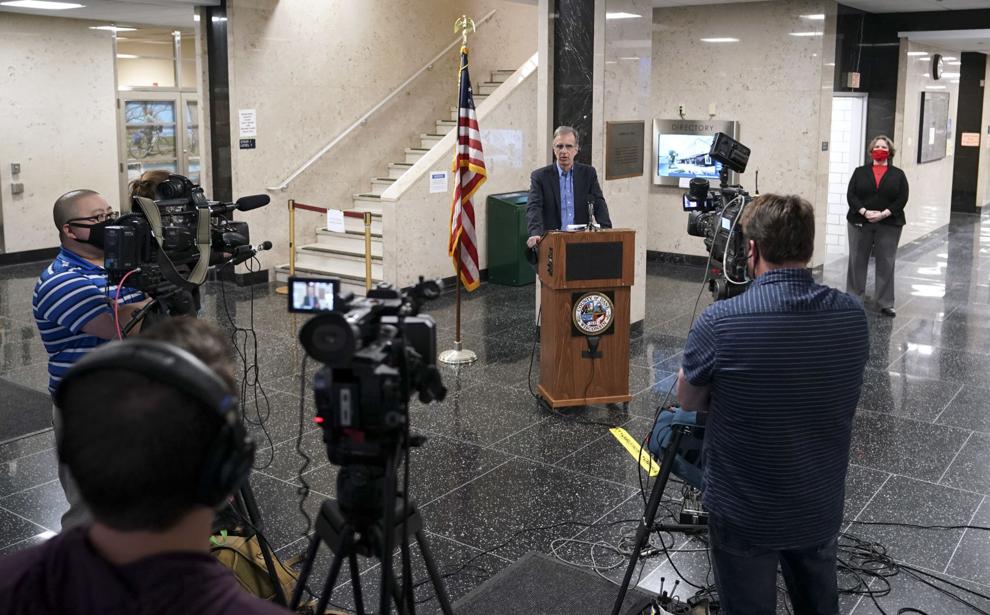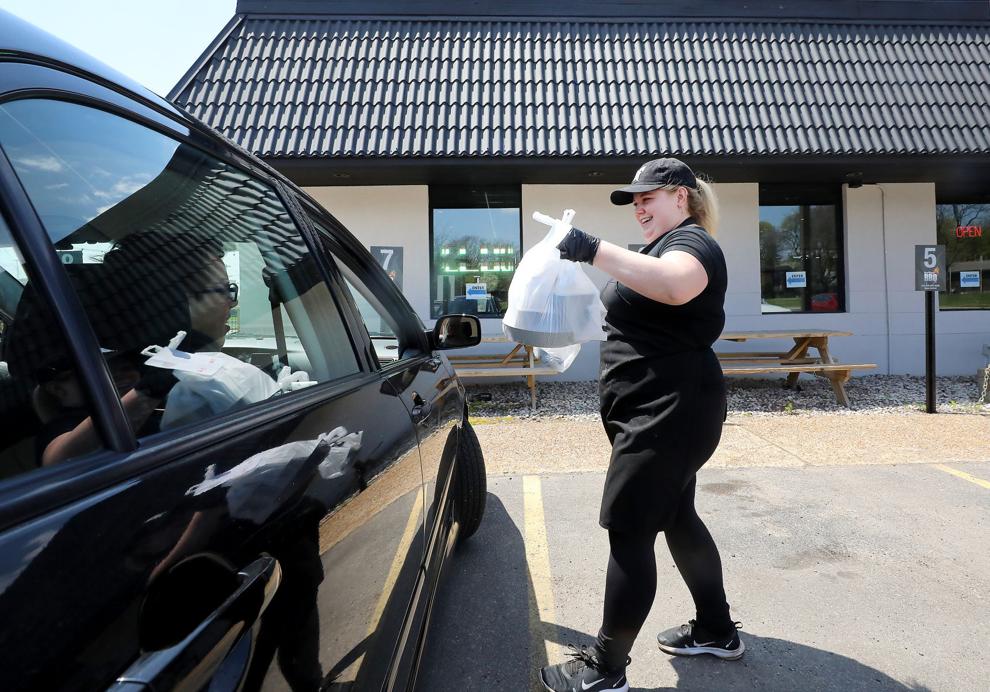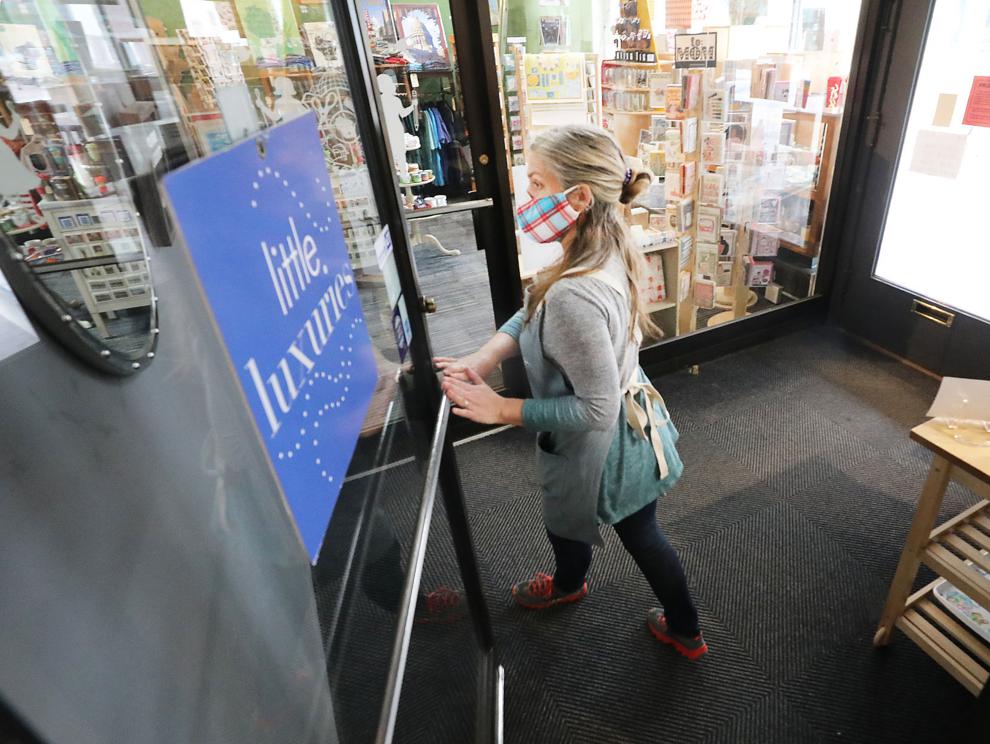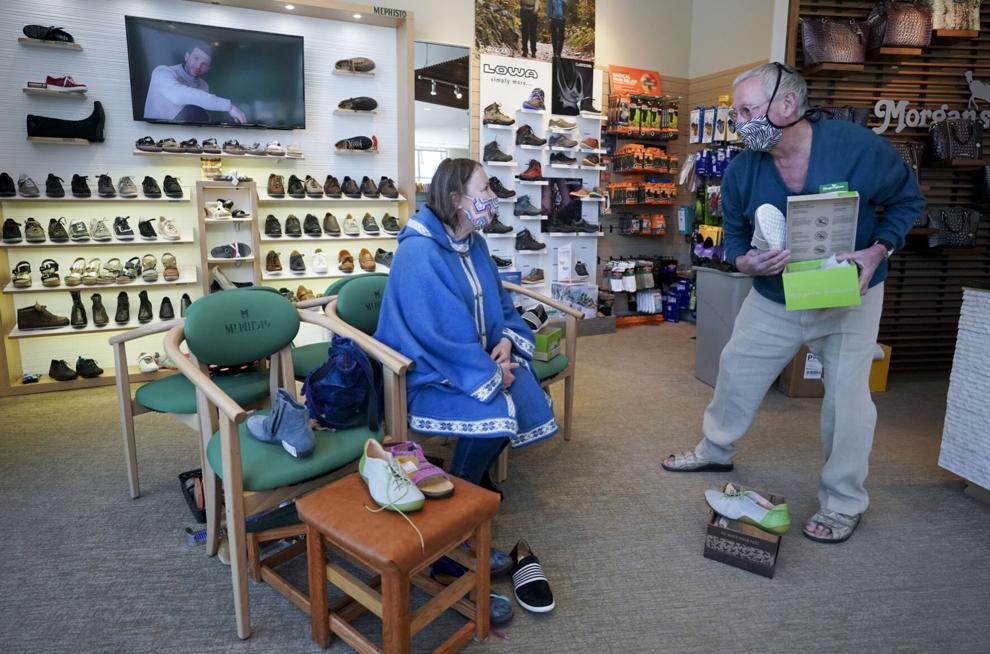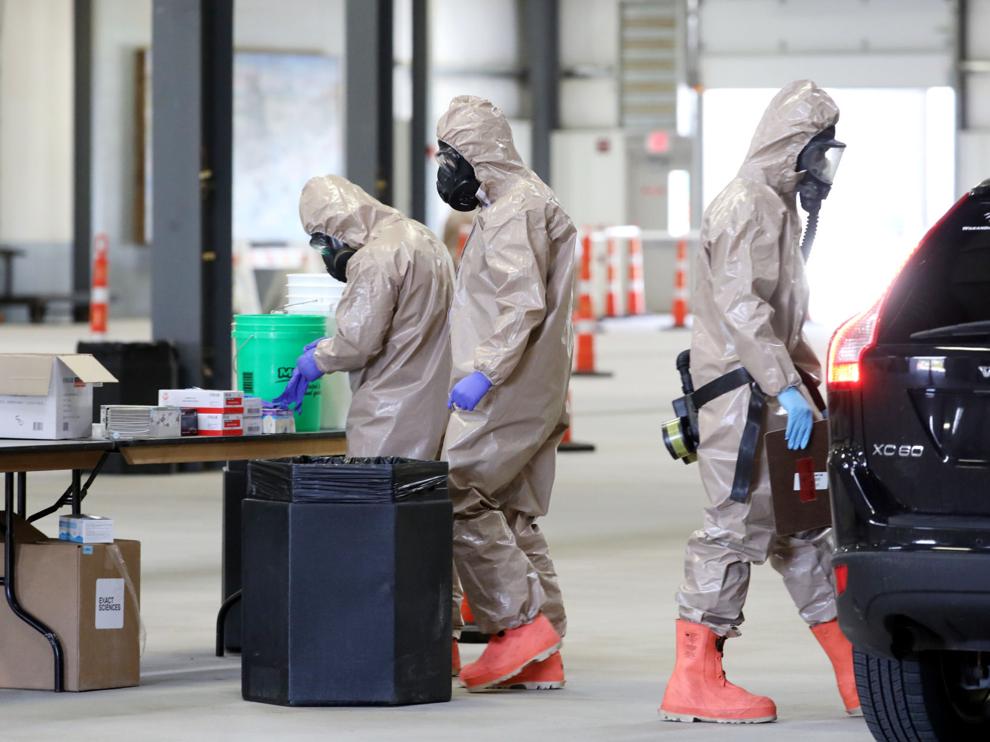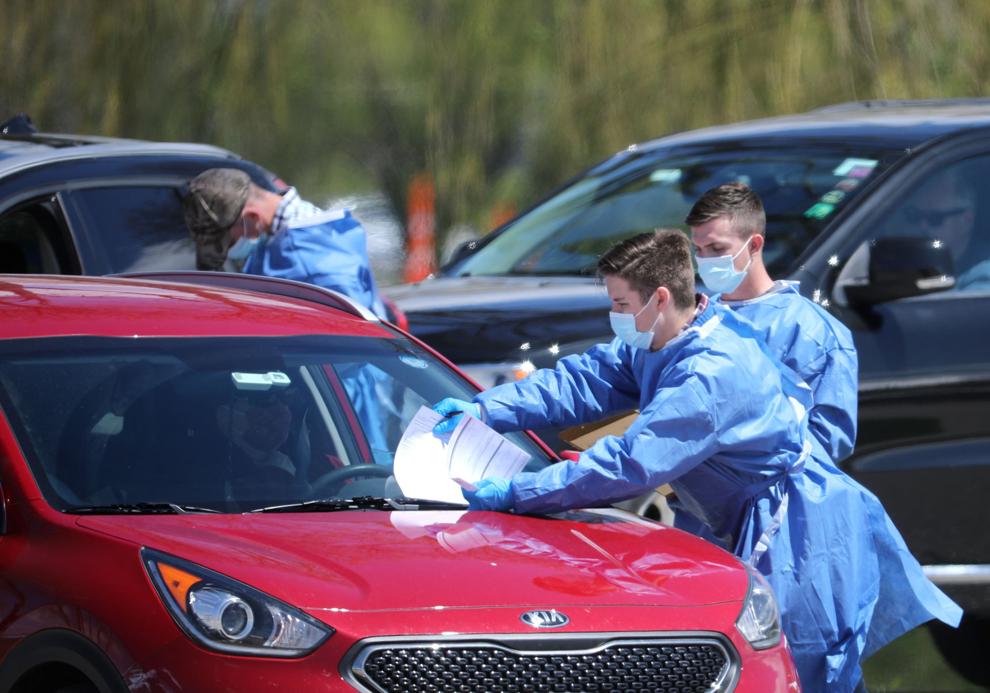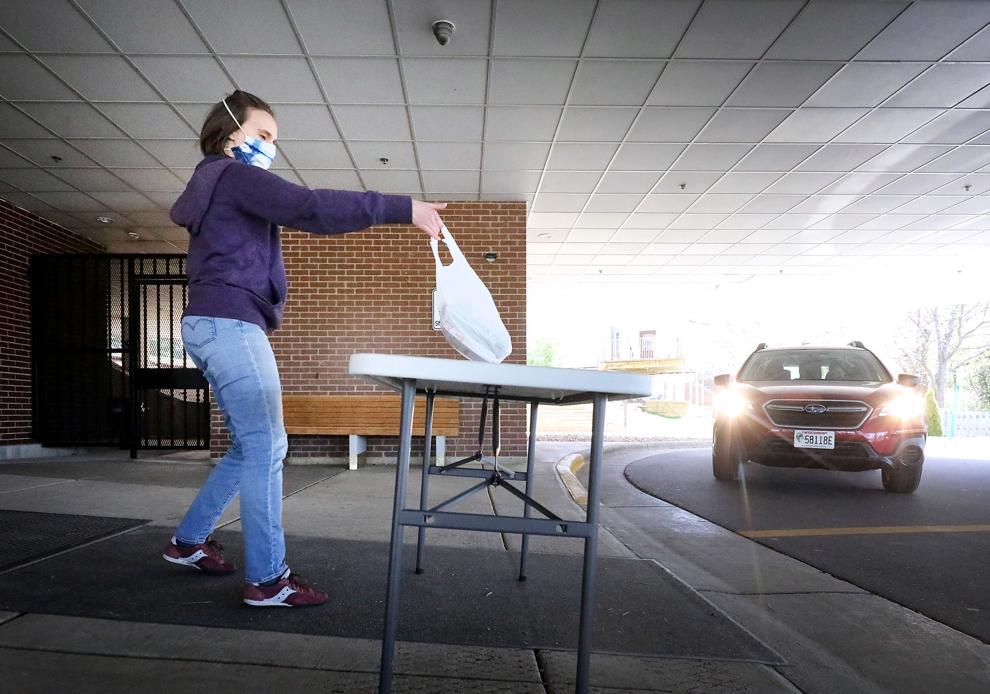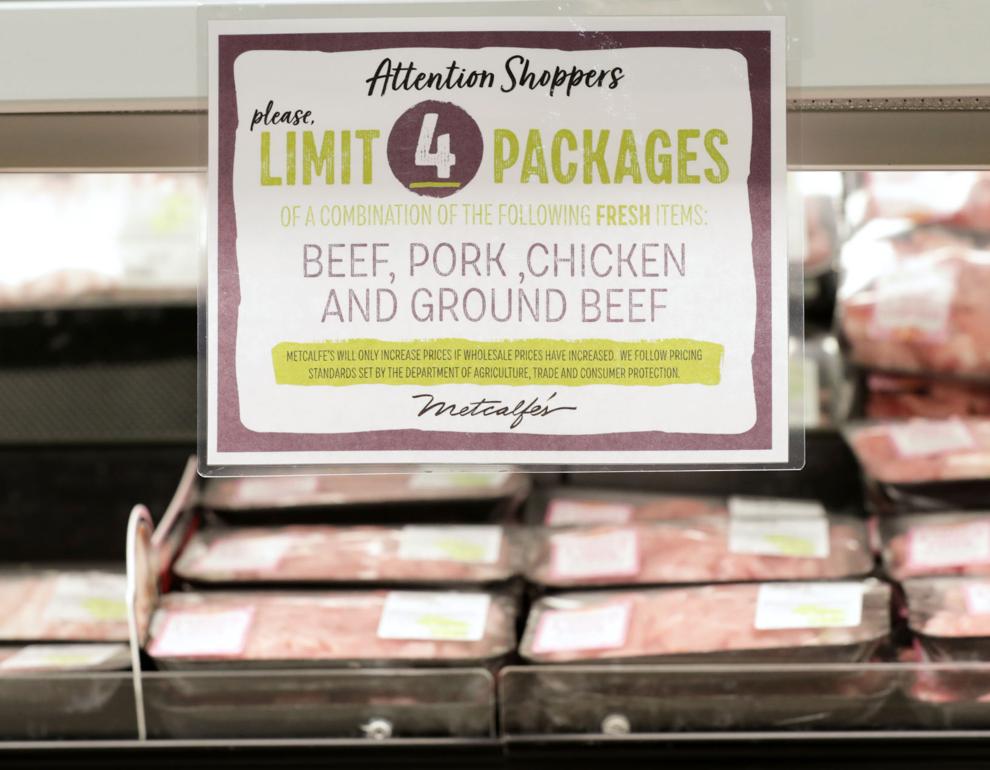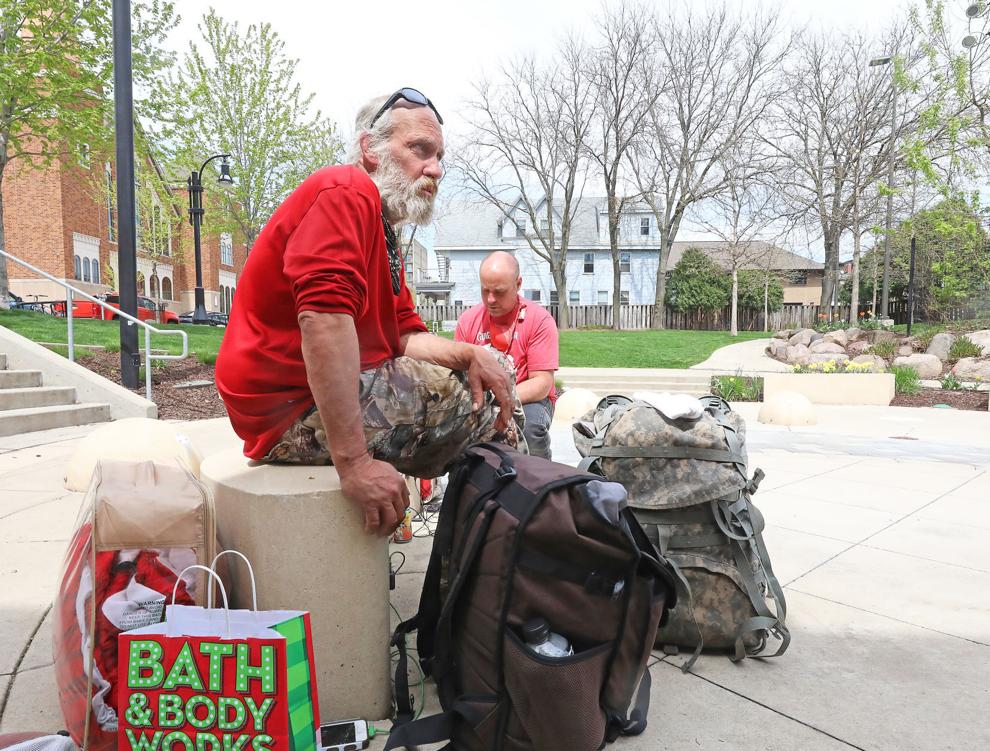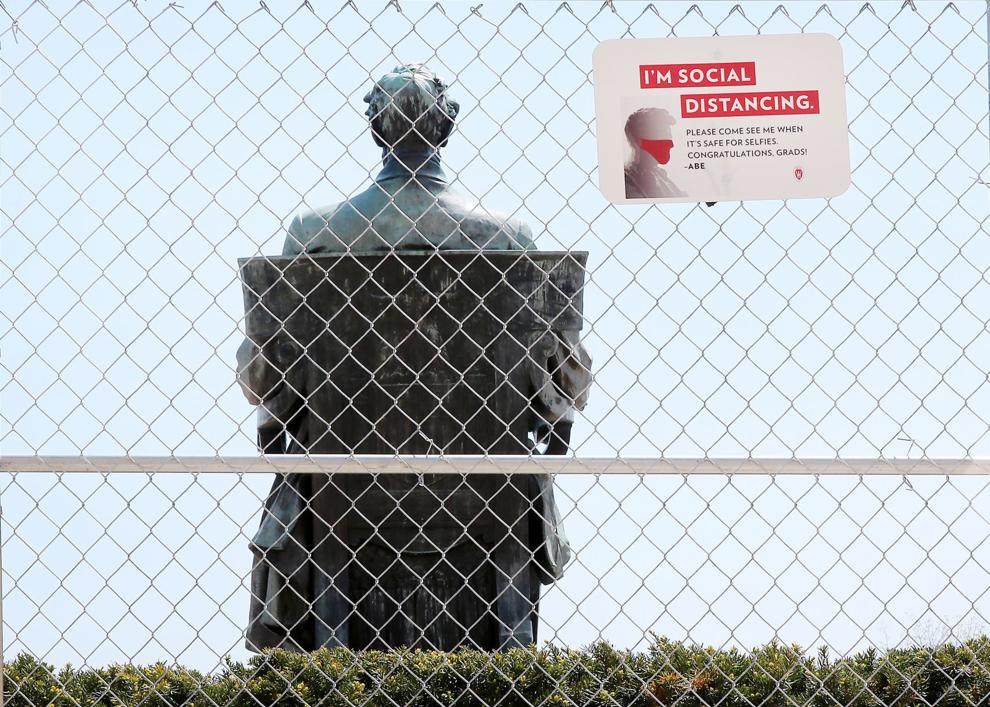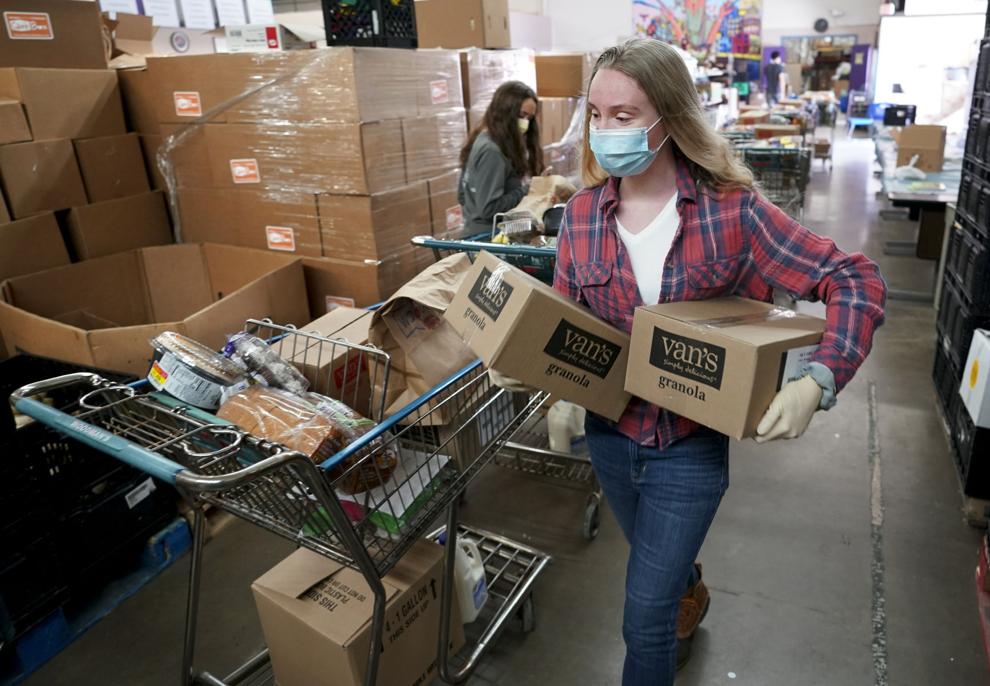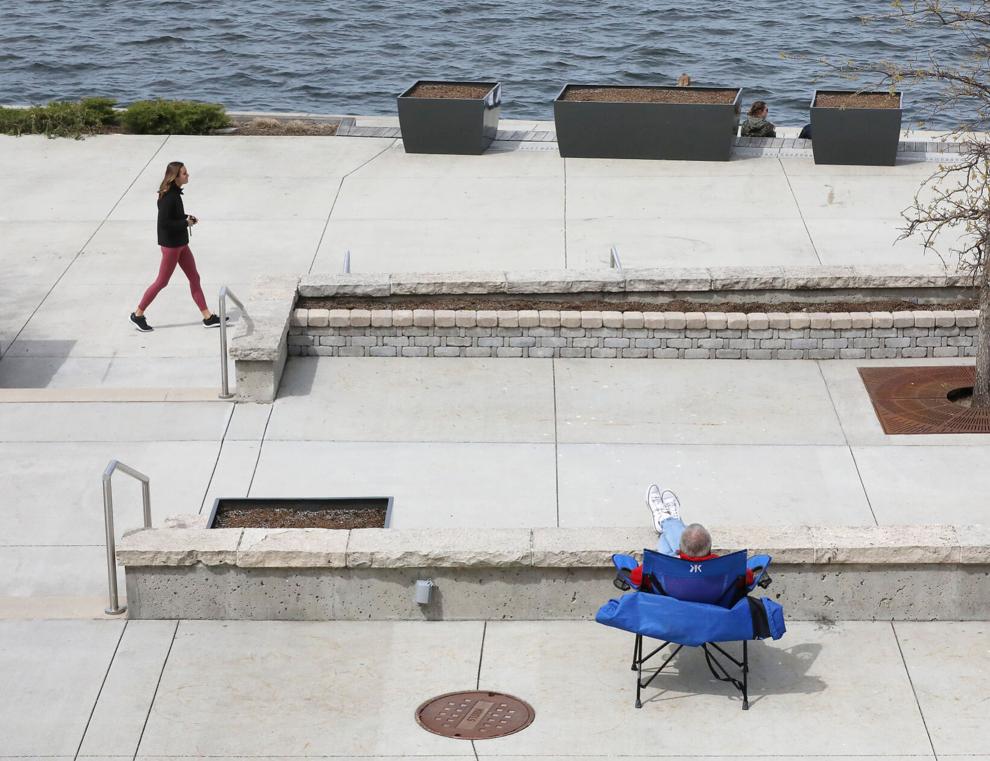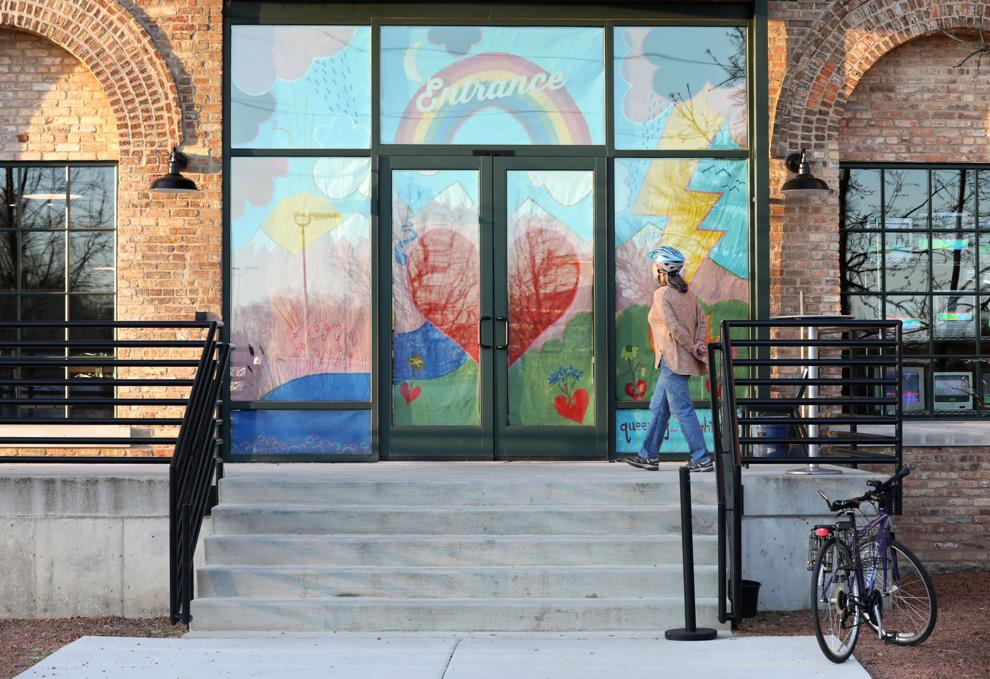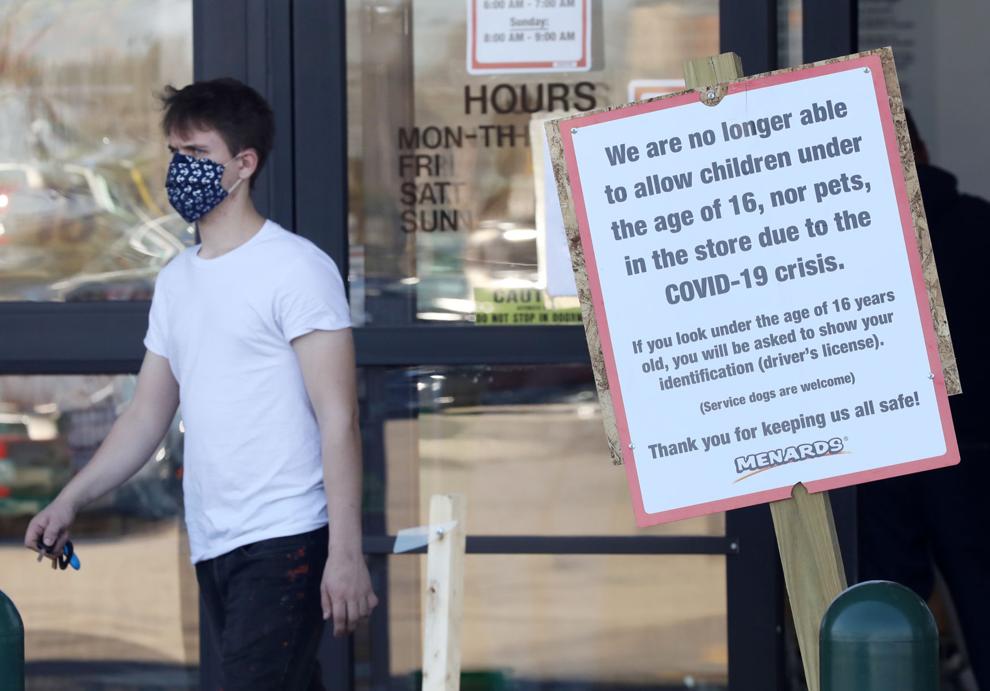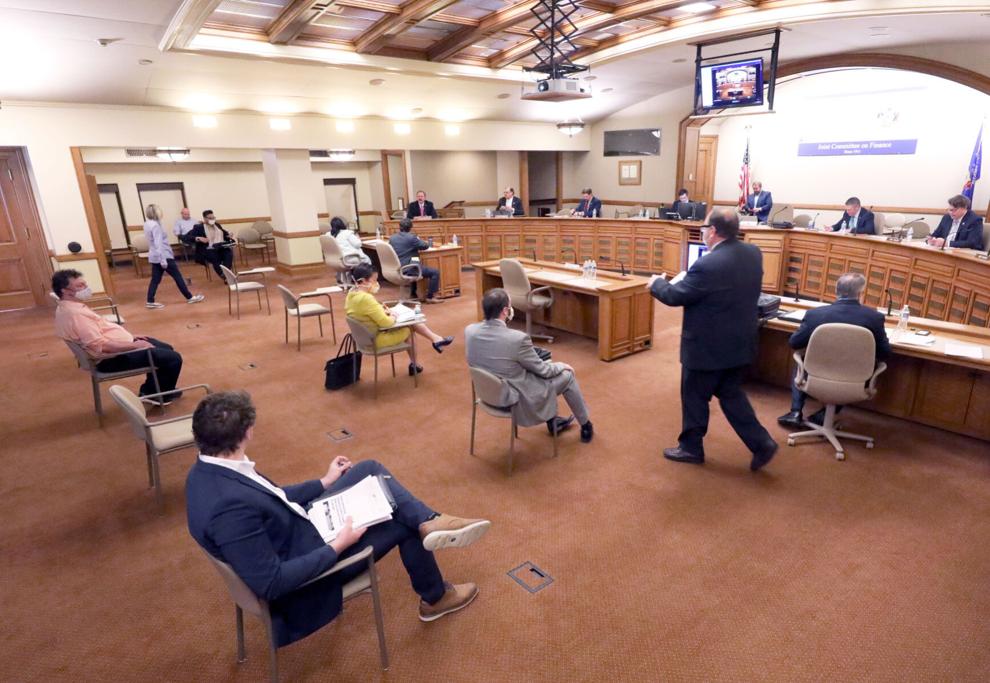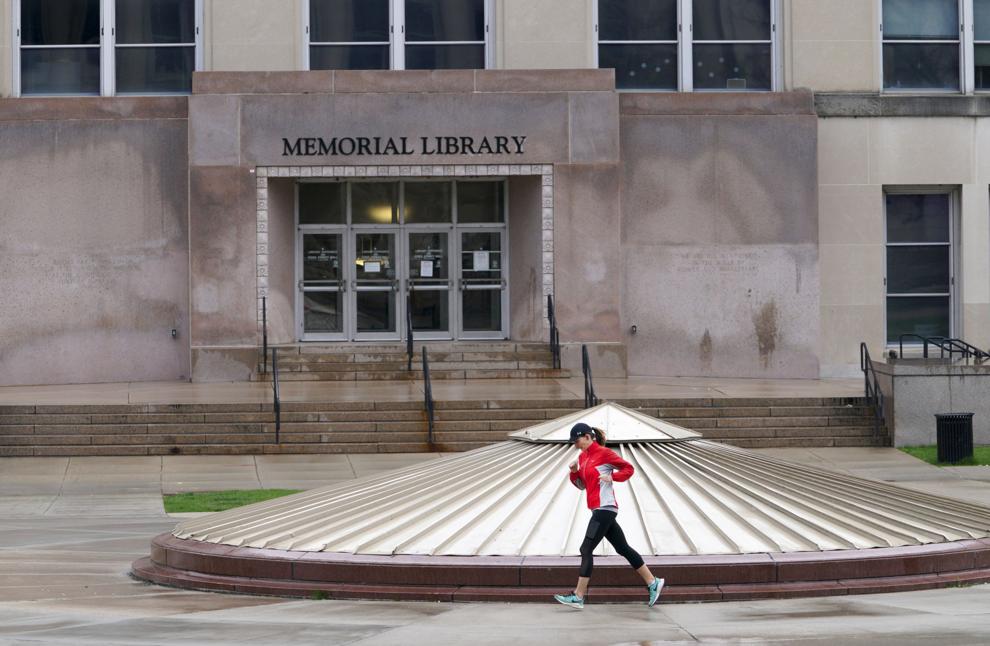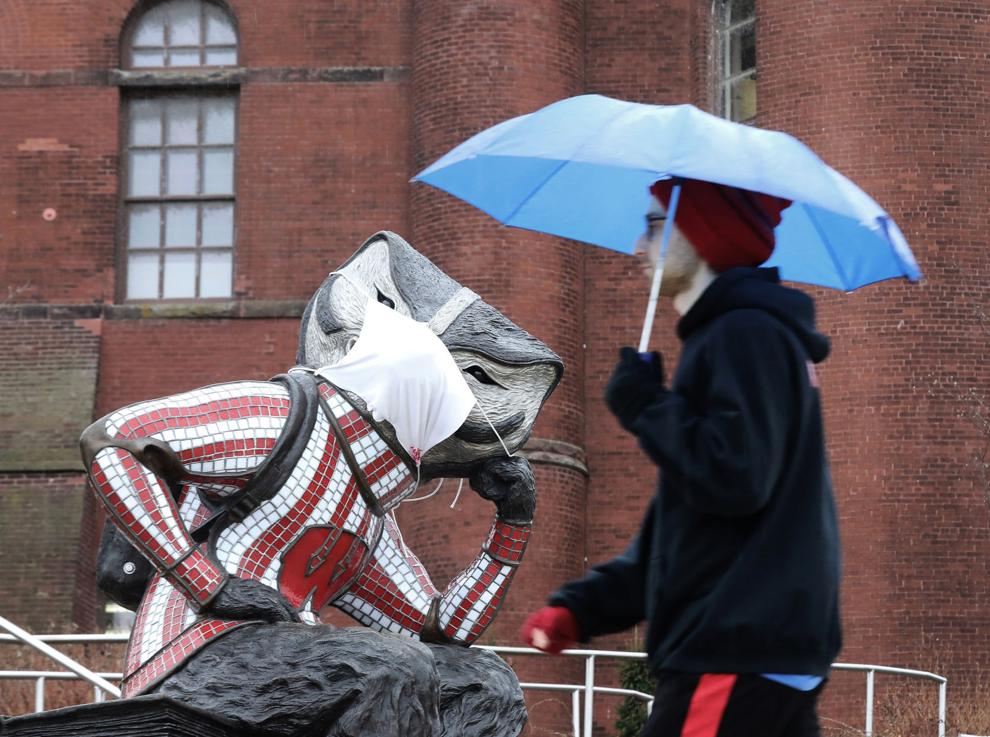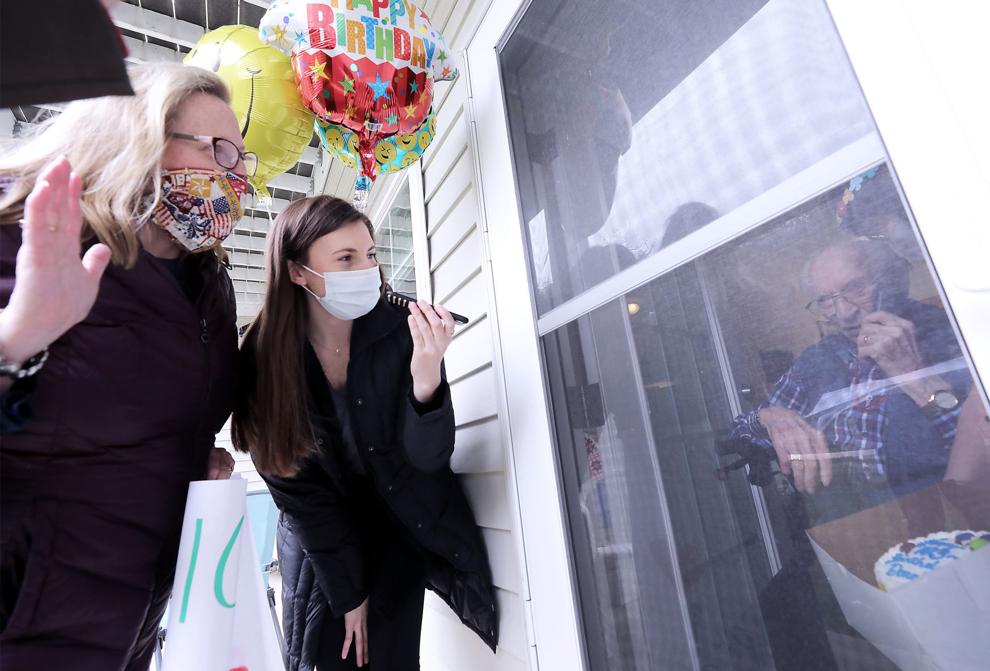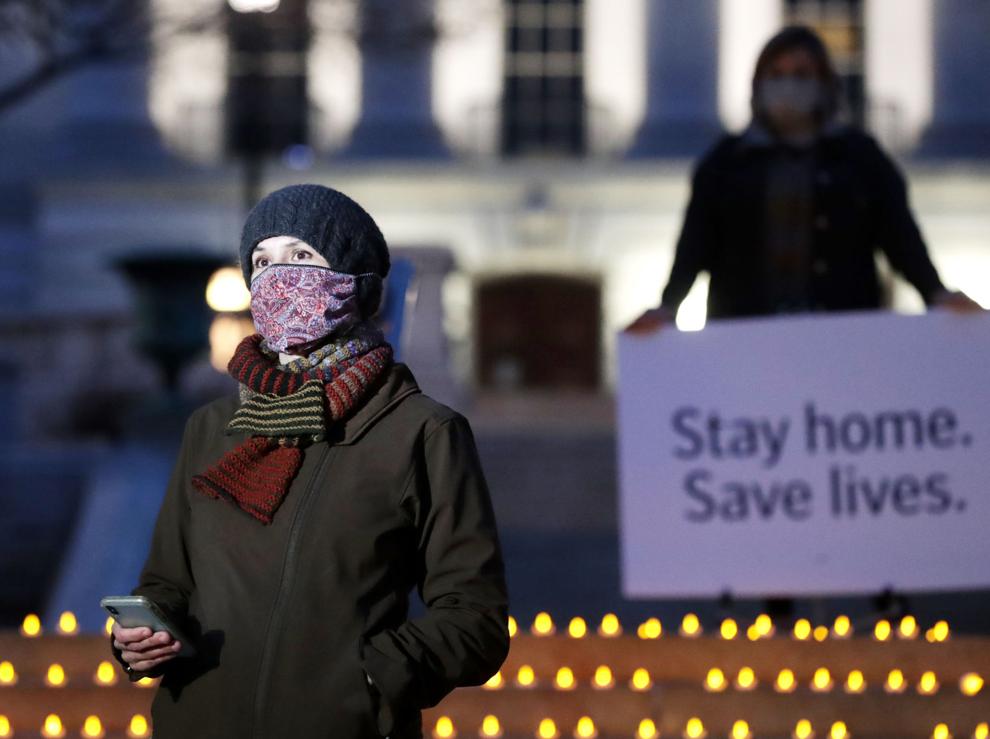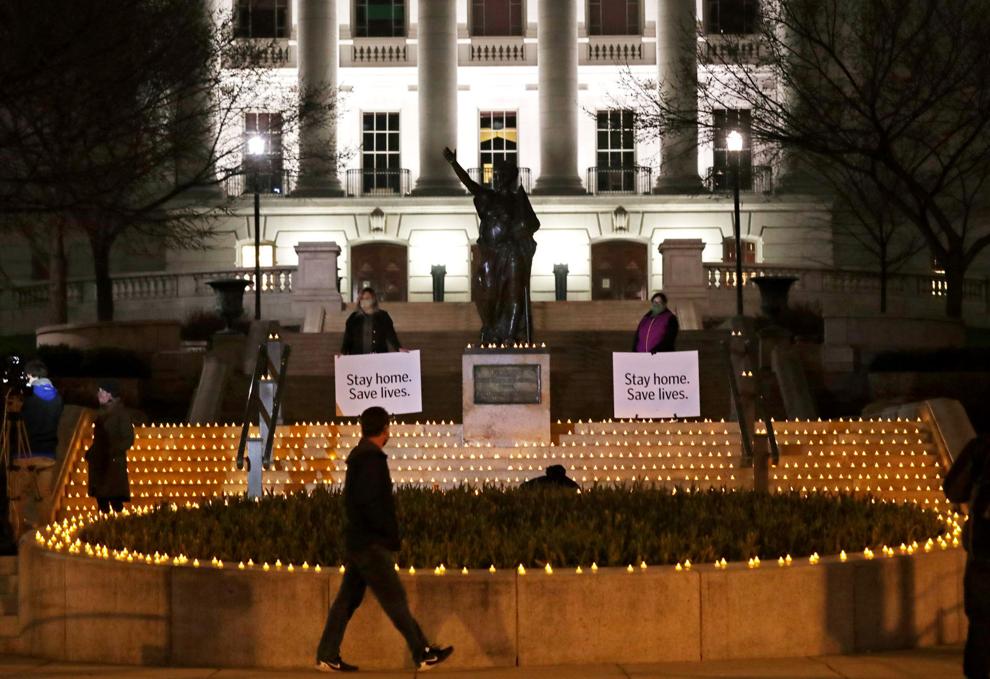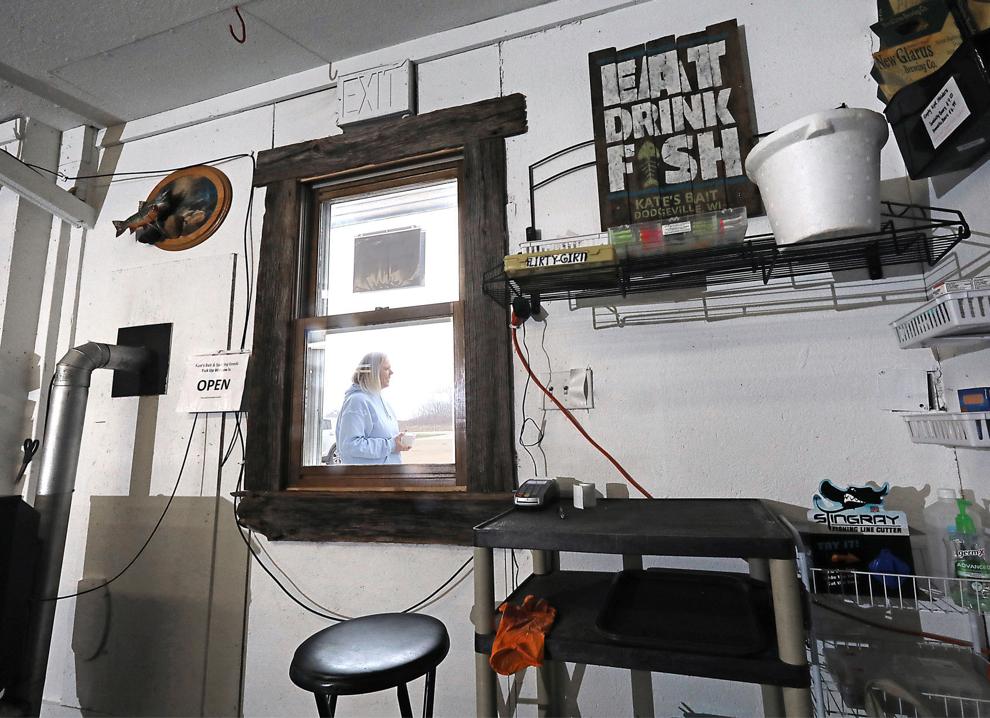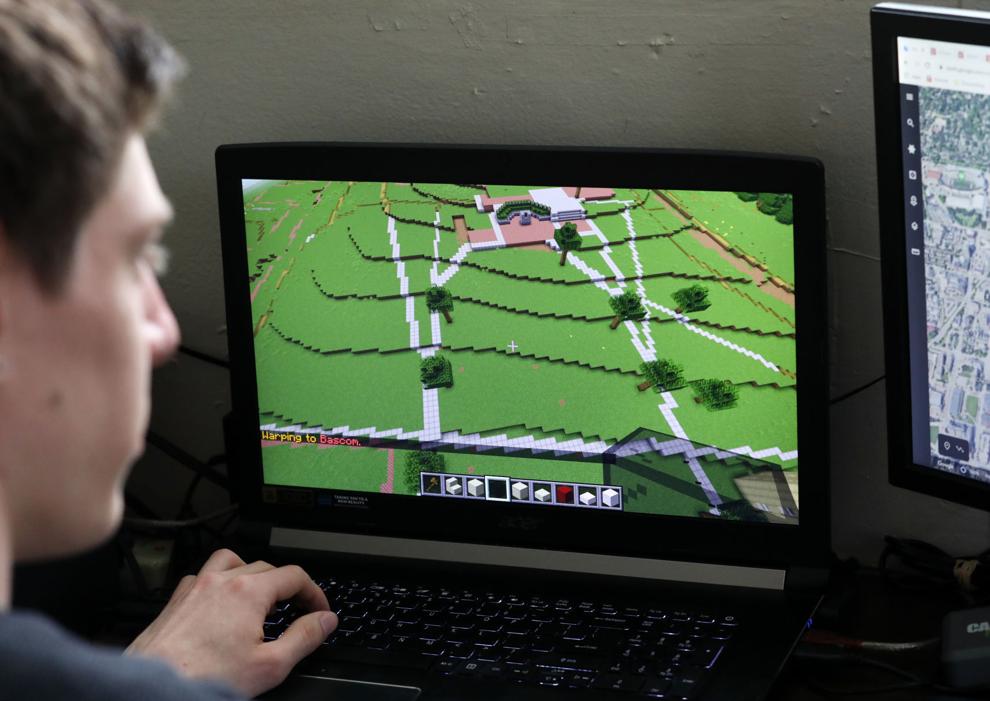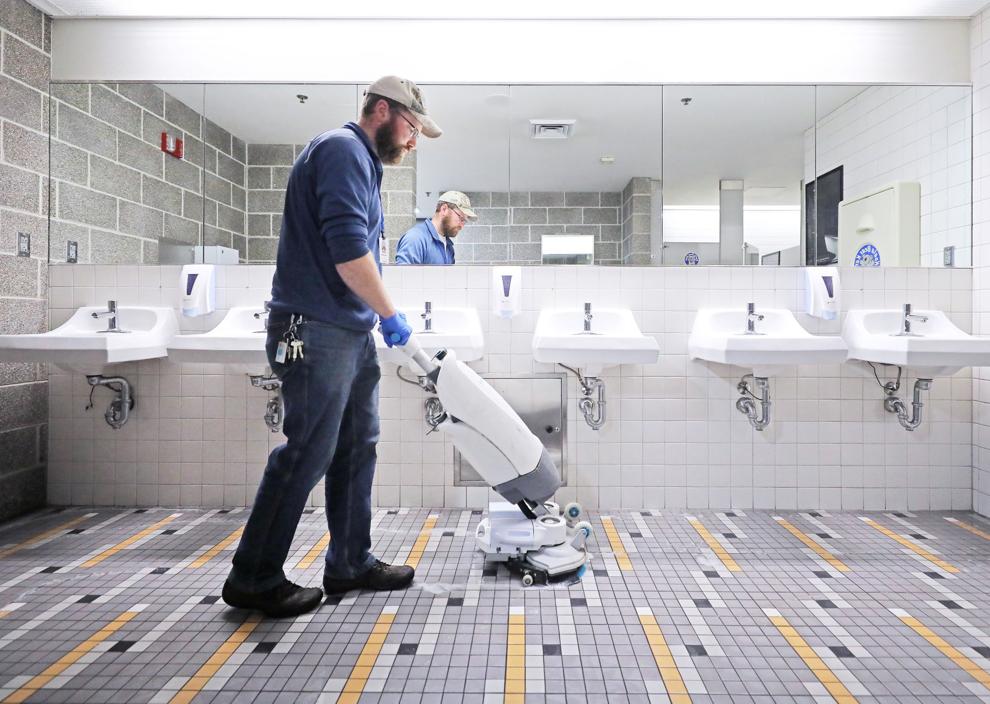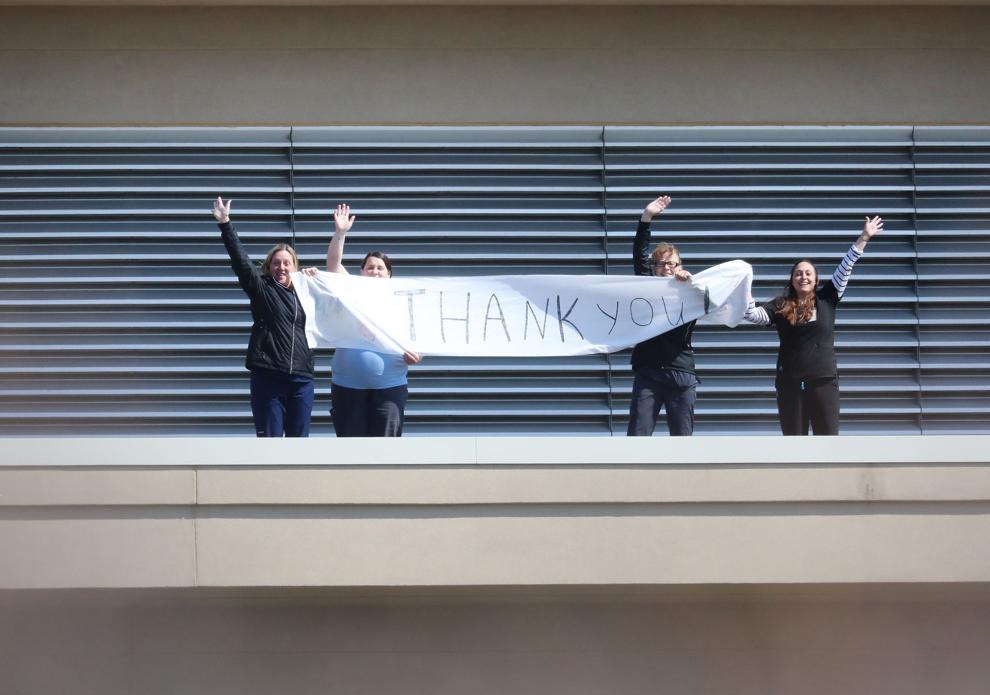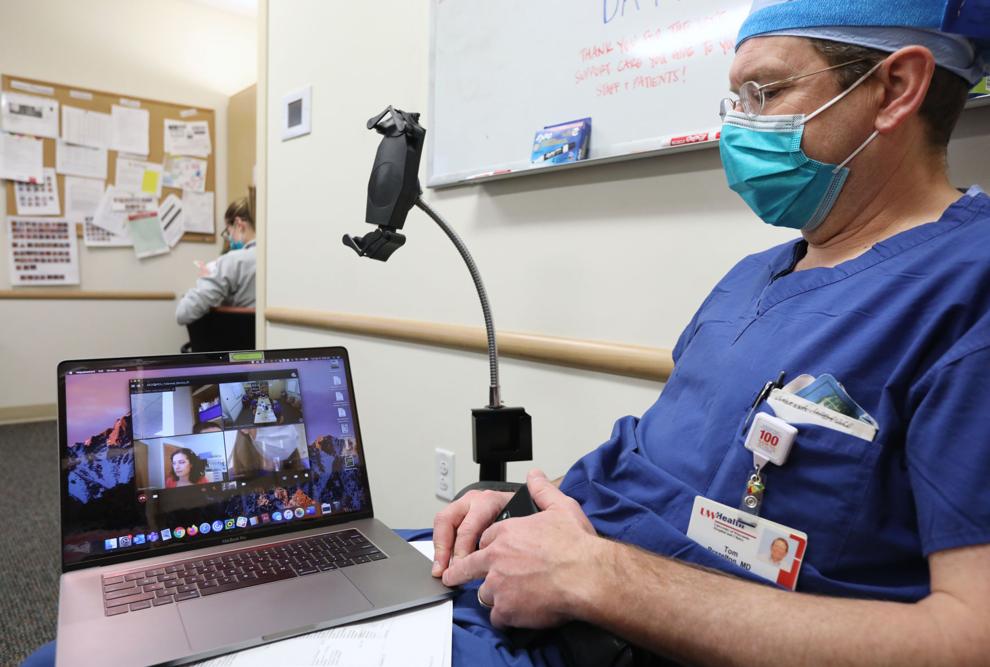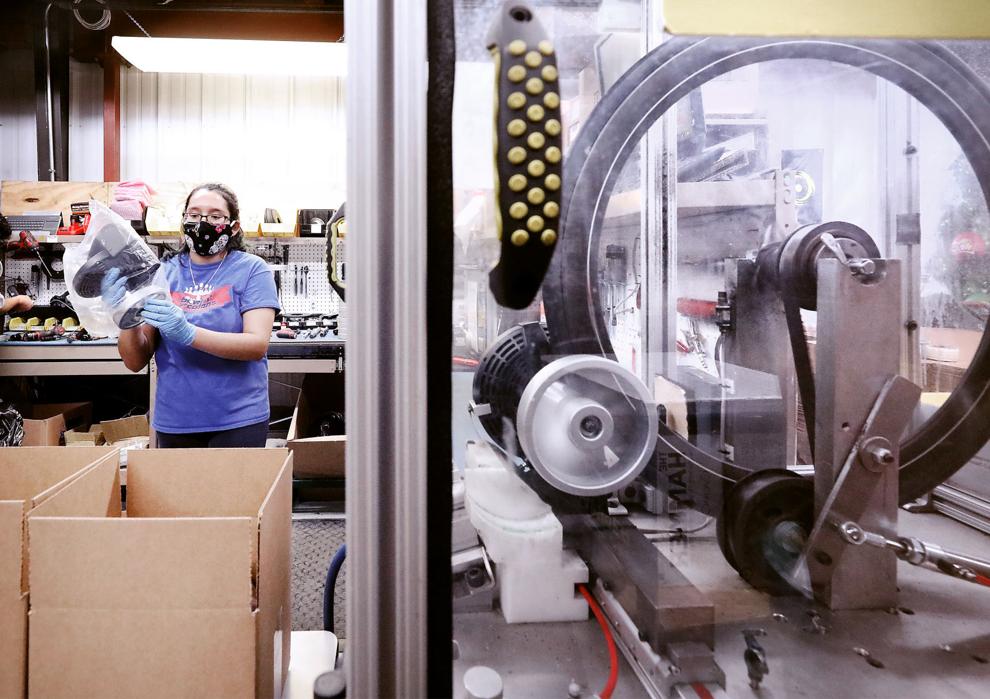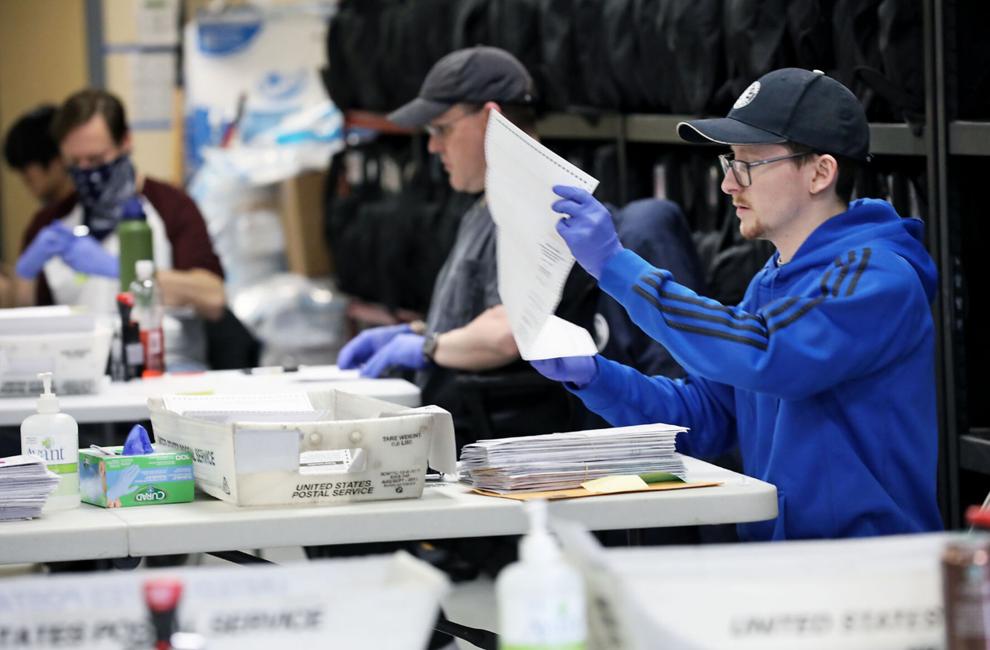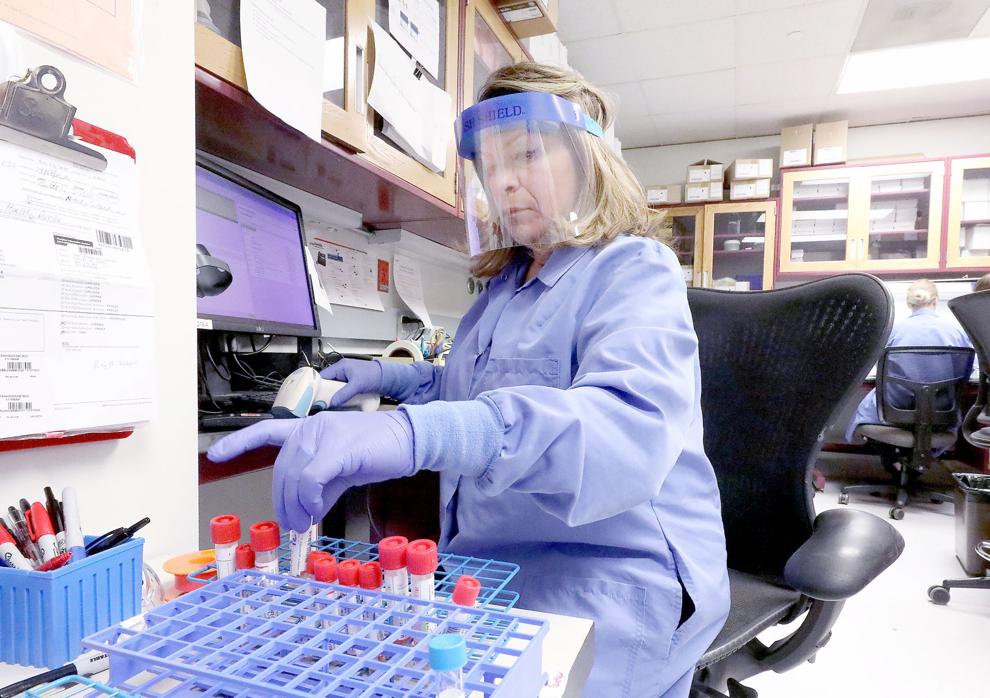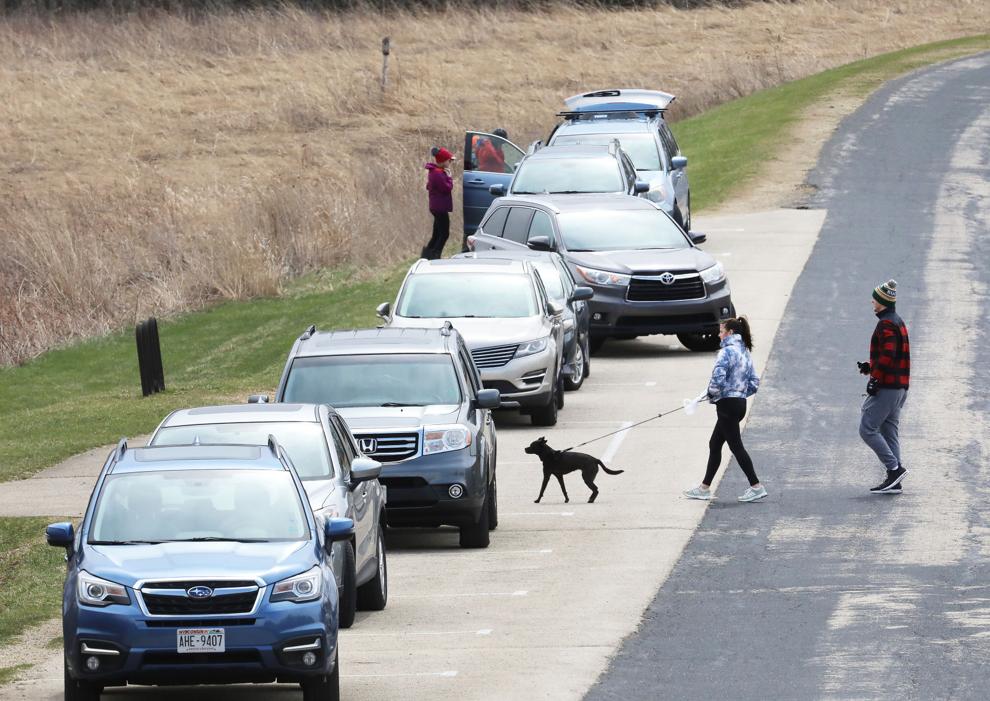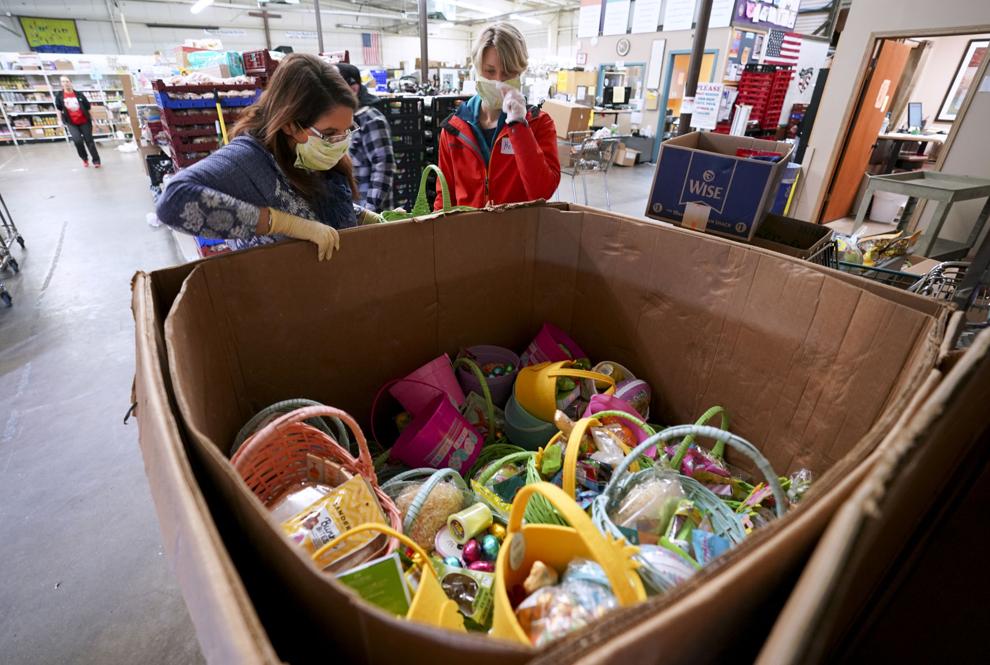 As social distancing progressed into an official order to stay in our homes, Madison has started to look more like an empty shell rather than …