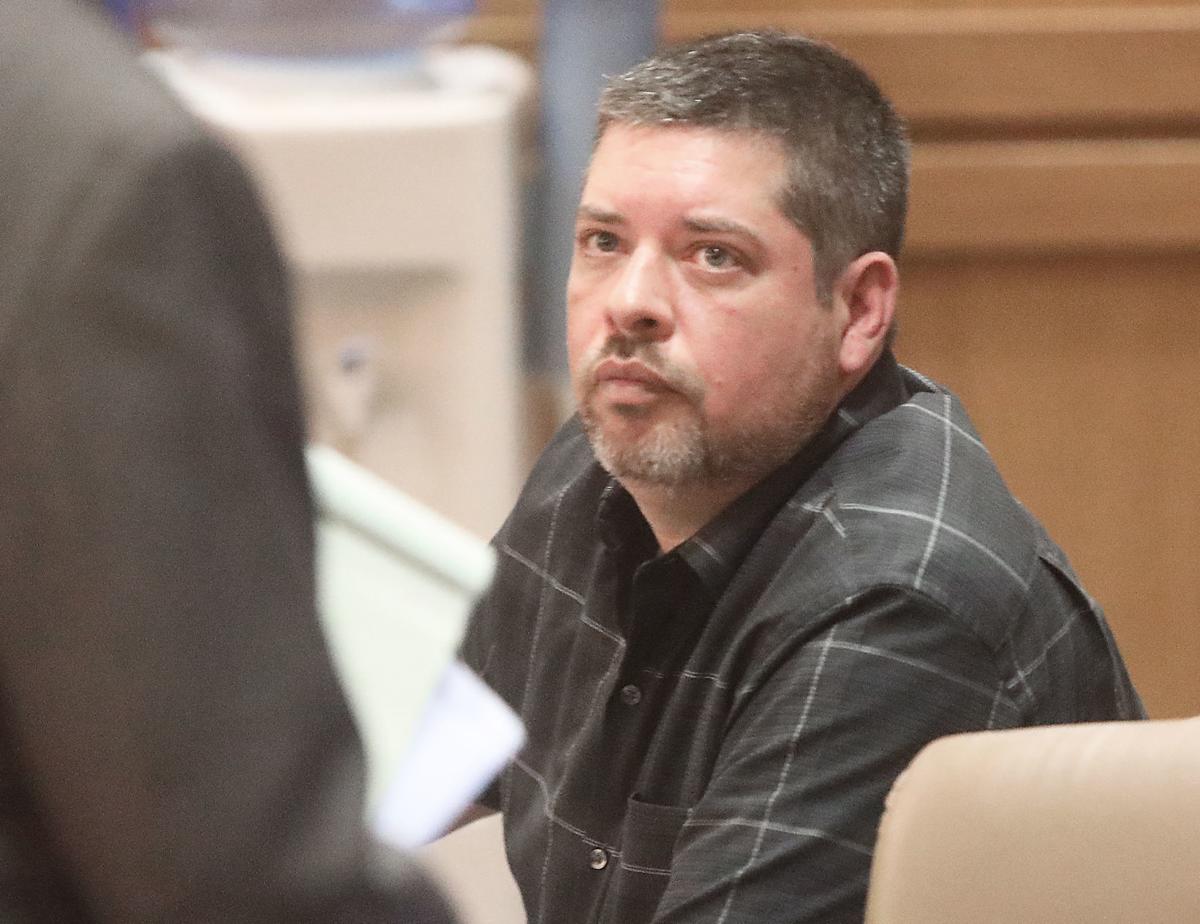 A former UnityPoint Health-Meriter nurse pleaded guilty Monday to 19 felony counts of abusing or neglecting nine infants in the Madison's hospital's newborn intensive care unit, leaving them with injuries including bruising, broken ribs, broken legs and a fractured skull.
Christopher Kaphaem, 44, pleaded guilty to every charge in the criminal complaint filed in September 2018 and, lacking any deal with prosecutors on sentencing, faces a maximum sentence of 148 years in prison and tens of thousands of dollars in fines.
During a 90-minute hearing attended by many of the infants' parents, Kaphaem repeatedly responded "yes, your honor" as Dane County Circuit Judge Jill Karofsky asked whether he understood the charges against him and was choosing to plead guilty to the crimes that occurred between March 2017 and February of last year.
Kaphaem had been scheduled to go to trial next month. At the close of Monday's hearing, Karofsky revoked his bail.
Madison police began investigating reports of injuries to infants in Meriter's NICU in February 2018. Hospital staff documented a range of injuries to the infants — eight of whom were born prematurely, as early as 27 weeks.
Dr. Barbara Knox, medical director of the American Family Children's Hospital Child Protection Program, testified at a hearing last year that one boy sustained 17 fractures or suspected fractures to his ribs and extremities, including the skull fracture.
Meriter suspended Kaphaem, who had worked at the hospital for more than 14 years, on Feb. 8, 2018, and state regulators later suspended his license.
The complaint offered no explanation for why Kaphaem would intentionally harm infants. The father of one baby told investigators he had a "negative interaction" with Kaphaem after the father told the nurse his daughter's bed was wet. The mother of another baby said Kaphaem "had made statements" to her husband about her son being fussy and crying.
Other nurses at Meriter said Kaphaem ignored patient alarms, closed the door when conducting care exams and did exams in dim light.
You have free articles remaining.
Before Kaphaem was allowed to enter his plea, deputy district attorney Matthew Moeser took issue with a document filed Monday by Kaphaem's attorney, Jonas Bednarek, laying out the factual basis for his client's pleas. Moeser suggested it was "an attempt to rewrite the charges in this underhanded manner" that "blurs and mangles" what's in the criminal complaint, in part by attributing Kaphaem's action to recklessness rather than intent.
Moeser told Karofsky that if Kaphaem disputes the charges against him, he should opt to stand trial.
Bednarek told Karofsky that the document was not meant to replace the complaint but add context to it.
"Intent is a broad concept," he said. "What it takes to cause injuries to these children is less than what it takes to cause injuries to you and I."
But he acknowledged that what his client did was "intentional because he did it on purpose."
Karofsky later called Moeser and Bednarek into her chambers after Bednarek and Kaphaem resisted the judge's attempt to get Kaphaem to explain in his own words what he had done to the victim in the first count in the criminal complaint.
Bednarek said there was some confusion about which child in the complaint was which, and Kaphaem told her "it's difficult for me to remember each infant that I cared for."
After about a seven-minute recess, the hearing continued. Karofsky did not again ask Kaphaem to explain what he had done in each of the 18 other counts.
Meriter received an "immediate jeopardy" citation, the most serious kind, in March 2018 after a federal inspection found it didn't respond appropriately when an infant was discovered bruised in April 2017. An inspection in June 2018 found the hospital to be in compliance with Medicare rules.
Meriter officials said the hospital installed video monitoring in NICU patient rooms, updated procedures for reporting of abuse and improved work flows to better monitor patient trends.
Madison police began investigating reports of injuries to infants in Meriter's NICU in February 2018.
Madison police began investigating reports of injuries to infants in Meriter's NICU in February 2018.