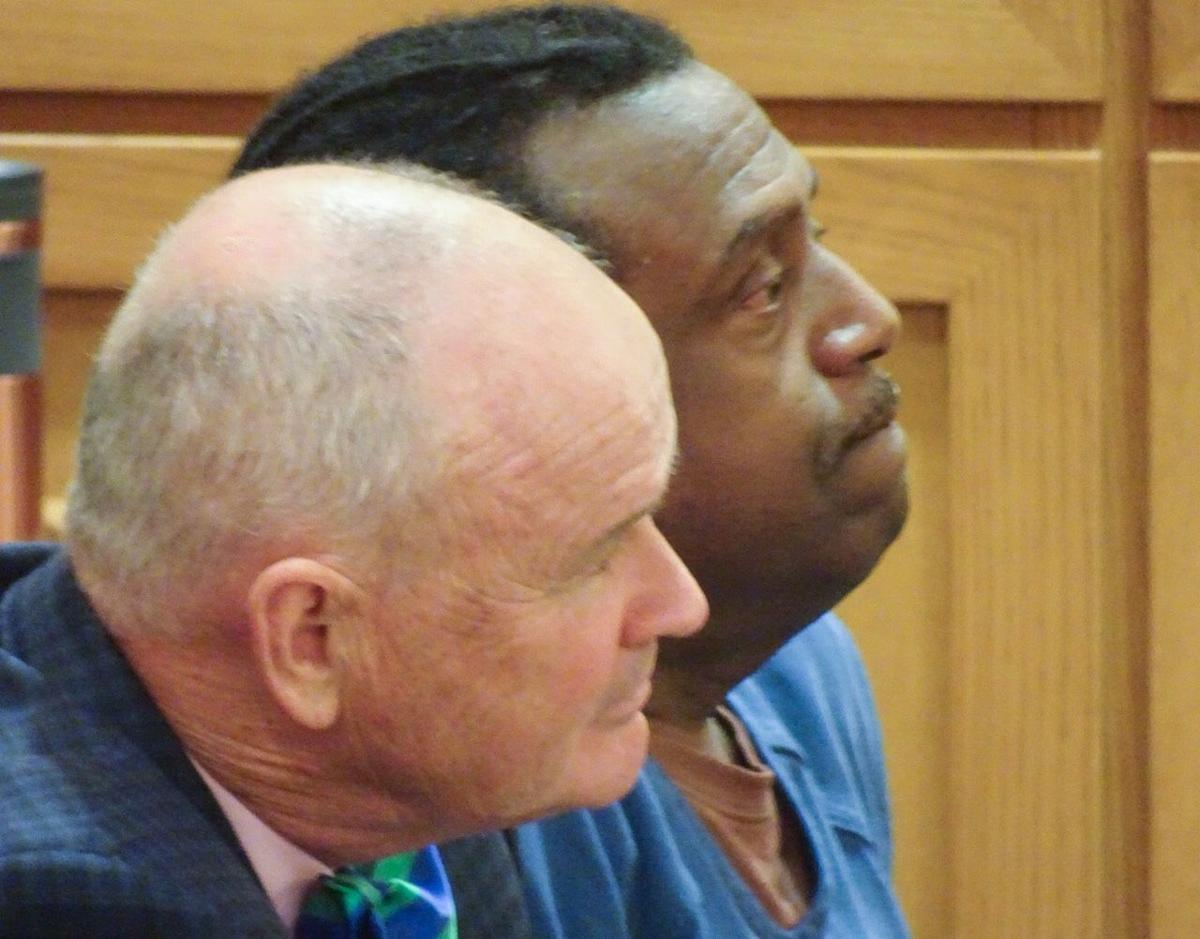 A former Madison police officer who was returned to Madison last week after his arrest in Miami two months ago pleaded not guilty Thursday to sexual assault and other charges for alleged acts while he was an officer.
Morris A. Reid, 56, entered the pleas after he waived his right to a preliminary hearing before Dane County Circuit Judge Nicholas McNamara, who agreed to slightly lower Reid's bail, set a week ago at $25,000 when Reid made his first court appearance.
The complaint states Reid, who had been living in Florida since 2017, enticed the girl into a sexual relationship lasting several years, and involved assaults in several locations, including a police squad car. The now 25-year-old woman also alleged Reid made threats against her. Reid was in his mid-40s at the time, the complaint states.
Reid was the Burr Oaks neighborhood officer and had been with the department for about 10 years when he agreed to retire in 2013 at age 50, rather than face termination proceedings for accusations of mishandling evidence, damaging property and sexual contact while on duty.
At the time of his retirement, prosecutors did not believe there was enough evidence to charge Reid with a crime.
Reid's lawyer, Charles Glynn, said in court Thursday that until his arrest, Reid worked at Miami International Airport for Envoy Air, an American Airlines regional carrier, helping people with mobility issues get around the airport.
Glynn asked that Reid's bail be lowered to $2,500 because Reid does not pose a risk of flight, did not fight extradition to Wisconsin and has a local place to live if released from the Dane County Jail.
Assistant District Attorney William Brown said bail should be kept where it was because at the time of his arrest, Reid told police he would be going to prison because of the charges. The likelihood of prison, Brown said, makes Reid a flight risk.
McNamara agreed to lower Reid's bail, but only to $20,000. He said he would leave it up to the trial judge in the case, Ellen Berz, to decide whether to lower bail any further, if Reid asks again.
Sign up for our Crime & Courts newsletter
Get the latest in local public safety news with this weekly email.