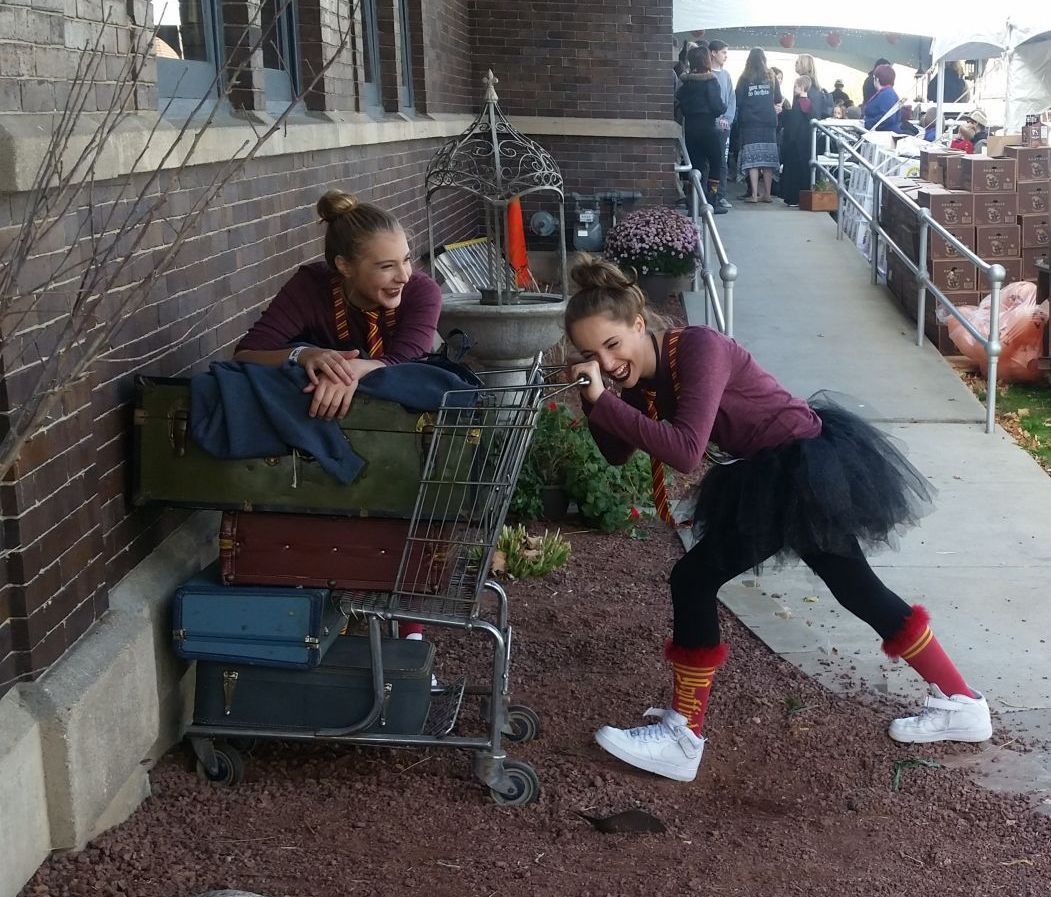 The organizer of Jefferson's Warriors and Wizards Festival — formerly the Harry Potter Festival — faces theft charges for failing to make good on more than $50,000 in purchases at several local businesses. The city of Jefferson is also suing the man and his production company, alleging they have not repaid more than $33,000 in city services.
Scott Cramer, owner of HP Fans Inc., was charged with theft by fraud for knowingly issuing bad checks or submitting credit cards that were later declined to eight businesses and business owners, according to a criminal complaint filed in Jefferson County Circuit Court last week.
The Harry Potter Festival had been held in Edgerton for its first two years in 2015 and 2016 before moving to Jefferson in 2017. It was renamed the Warriors and Wizards Festival last year, in part to expand the theme to include other genres, such as sci-fi.
According to the criminal complaint, between Sept. 27 and Oct. 22, HP Fans and Cramer used the bad checks and credit cards to pay:
Country Inn and Suites in Fort Atkinson ($8,311.82)
Jefferson Area Business Center ($3,500)
Jefferson County Fair Park ($4,130)
104.5 Country WSLD-FM radio ($940)
Red Square Audio ($14,115)
Kobussen Buses ($15,000)
AmericInn owner Vishal Patel ($4,310.62)
Wine and Roses owner Peggy Bar ($499.02)
Cramer admitted to police that he wrote the checks and used the credit cards ahead of the Oct. 19-21 festival, according to the complaint.
If convicted, he faces up to 10 years of combined prison and extended supervision, a fine of $25,000 or both. He could not be reached for comment Tuesday.
The city of Jefferson also filed a lawsuit against Cramer and HP Fans last month in Jefferson County Circuit Court seeking $33,183.03 in back payments Cramer owes the city, plus interest. They were due Dec. 1, but HP Fans has paid the city only $6,000 since the festival, according to the suit.
The lawsuit also seeks to have the city released from its agreement with HP Fans. That agreement, signed in January 2018, called for the company to run a festival in the city each year for five years. The agreement stipulates that either party can cancel the contract.
City administrator Timothy Freitag said the city has decided not to hold future festivals, but would not comment further, citing the pending litigation.
Ahead of the festival, the city gave HP Fans $25,000 for marketing purposes with the stipulation that the money be repaid by Dec. 1. HP Fans was also supposed to pay for police, fire department, public works and parks costs incurred by the city during the festival — a total of $12,650.03, according to the lawsuit. Tickets to get into the event last year were $35.
The National Weather Service said 30 mph sustained winds with gusts of about 40 mph and intermittent bursts of soft hail were found around Jefferson, which marred the experience for the attendees as they walked between vendor booth, fantasy- and science fiction-themed attractions and downtown shops. 
When it was branded the Harry Potter Festival in 2017, it brought about 50,000 visitors to the city of just 8,000. Last year, under the Warriors and Wizards name, attendance plummeted amid bad weather, including hail and high winds.