BARRON — Growing up in the country 15 minutes outside of Birchwood, 26-year-old Samantha Suriano never locked her doors.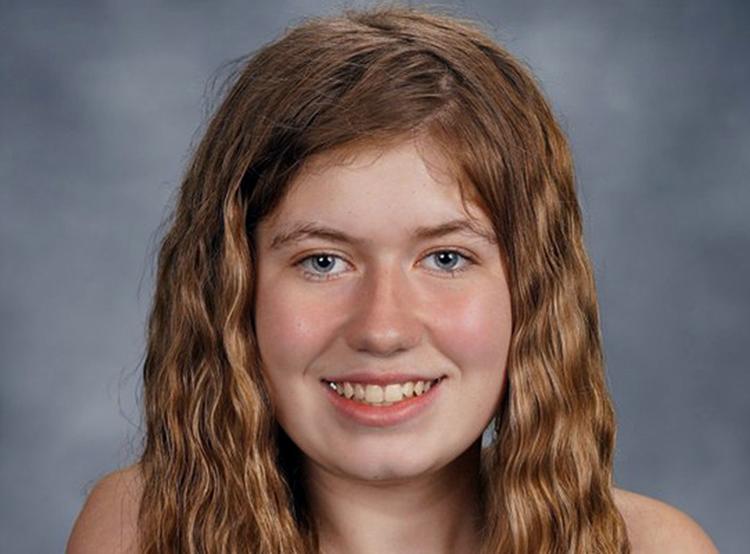 But after James and Denise Closs were shot to death and their 13-year-old daughter Jayme mysteriously disappeared from their rural Barron home on Oct. 15, everything changed.
The day Suriano heard about the deadly shooting, she began locking her doors at all times. She watched the news constantly, hoping for Jayme's return though she'd never met her or the family. She worried about her infant daughter Aria's future nearly constantly.
"When I heard about it, my heart dropped immediately," the Barron resident recalled, instantly frowning at the memory. "I was always looking around me and I was just on edge. It was almost like when you walked around Barron you'd be thinking of the different places she would be if she were here and safe. And I remember just thinking it was really crazy that something like this would happen in our town."
Although it's been just over a month since Jayme escaped from suspect Jake Patterson's Gordon home, where she'd been held captive for 88 days, the Rev. Ron Matthews of Barron's First Lutheran Church said some residents of Barron and other nearby communities continue to grieve as they move into recovery.
He organized "Our Resilient Community," a seminar focused on managing grief and loss Saturday at the Barron Area Community Center.
Recovery has manifested differently in everyone, Matthews said. For some, it's like throwing a large celebration for Jayme. For others, it's been a bit more difficult to process.
"There's a strong mix of emotions right now," Matthews said. "We're happy and celebrating that she was found, but many members of the community are still grieving. We had two people who tragically lost their lives. We still have students living in fear, a month after she's been found. Parents are also living in fear around the whole nature of this tragic event that took place."
'Forever altered'
The seminar featured the Rev. Kal Rissman, a grief and addiction expert of Alexandria, Ind. Although Jayme has, thankfully, returned to Barron, Rissman said the community is continuing to face loss and grief.
"Not only did they lose a couple of people who were murdered, but we also have a young girl who is traumatized," Rissman said. "Barron, Wisconsin, will be forever altered because they lost a sense of safety."
Rissman said there's an added level of grief and loss for those who believed a crime like this could never be committed in a community as small as Barron, which has a population of about 3,000.
"In a sense, this is kind of like a microcosm of what Americans faced on 9/11; that sense of 'How could this happen in our country?'" Rissman said. "And here, this happened in our town. These are all things that are always going to be part of Barron. That's a huge loss."
You have free articles remaining.
Barron County Sheriff Chris Fitzgerald said that, despite it all, Barron is doing well. Fitzgerald said he hopes the event will inspire people to continue to use the energy and support they put toward finding Jayme to be directed to continued community betterment.
"This community can do anything — we have shown the world what this community can do," Fitzgerald said. "We're going to take all that good and support the community is showing and put it toward other things like fighting drugs, poverty, homelessness or whatever. We're going to harness that energy and do some great things with it."
'Can happen anywhere'
Suriano, who wasn't able to attend the seminar, said it seems Barron is starting to return to normal. But that doesn't mean all has been forgotten — her fears for her now 9-month-old daughter haven't yet ceased. And they likely will never.
"It's always kind of in the back of your head," she said.
Tammy Edming of Rice Lake agreed that although it was amazing to hear Jayme was alive and in good health, Barron and the surrounding communities seem changed — more cautious.
"To see that scroll along the bottom of the TV, you could almost hear households cheering. I'm not kidding," Edming said Saturday. "But at the same time, it was like everyone realized this is not just a big-city crime. ... It can happen anywhere and it can happen to any of us."
Edming said she's noticed more parents making the effort to take their children to the bus stop. According to criminal complaints, Patterson told police he decided to abduct Jayme after seeing her get on a bus one day.
But Edming? She's determined not to change her lifestyle or become crippled with fear.
"I'm going to live my life and I would hope other people will do the same because otherwise we're letting those people win," she said. "They win if we lock ourselves inside and say 'I'm too scared to do anything' and we don't go out into the community."
Help, without overwhelming
Overall, Edming said she — and everyone else who lives in or near Barron — continue to look for ways to help Jayme without overwhelming her.
Last week, Jayme and her family issued a statement expressing their "deepest gratitude for the incredible gifts and generous donations" from across the country and around the world.
"Jayme greatly appreciates each and every gift, as well as the many cards and letters," the statement said. "The many kind words have been a source of great comfort to her."
Bruce Richter of Cameron, who attended church with the Closs family and knows Jayme's guardians, agreed he continues to focus on the teen — particularly on his commute to and from work. Although she's doing well, he's heard she "still has a long ways to go."
"Every morning when I drive to work I drive by her place and I say a prayer for her," he said. "Morning and night."