After Alton Sterling was killed by police officers in Louisiana on Tuesday, Richard Harris had a conversation with his children.
He had a similar talk Thursday morning after Philando Castile was shot to death by an officer during a traffic stop in Falcon Heights, Minnesota.
"I shouldn't have to have that conversation," Harris, executive director of the Madison-based Vision Beyond Bars, told a group of teens, parents and others Thursday at a forum on youth interaction with police. "And it happens way too often."
The killings of black men by police in Minnesota and Louisiana come on the heels of increased tensions in Madison after video of the arrest of Genele Laird, an 18-year-old black woman, on June 21 went viral online, with many community members saying officers involved used excessive force.
In response to the national and local incidents, leaders and community members gathered with area youths Thursday at the Boys and Girls Club of Dane County, with speakers urging the young people in the audience, most of whom were black, to be cautious and careful when interacting with police and "to get home safely."
About three dozen young people listened to speakers who told them to not argue with police and not to resist arrest — even if they believe they're innocent. They also told them to keep their hands in plain sight and to avoid making sudden movements.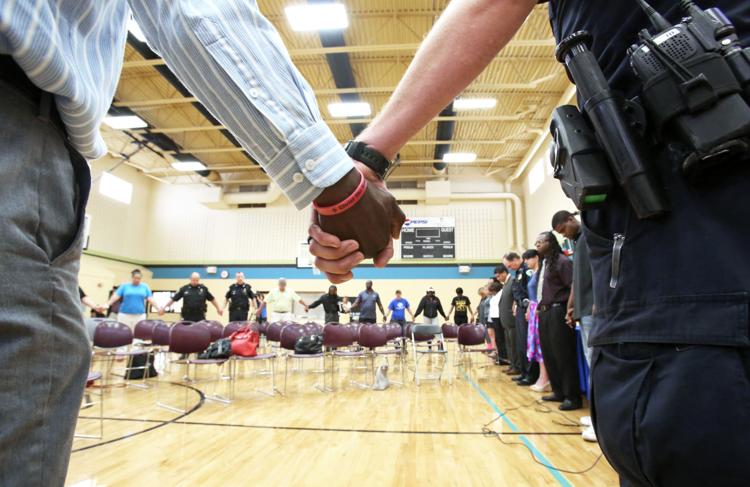 "These rules don't make you weak," said the Rev. Harold Rayford. "They make you strong. They make you smart. They make you a leader."
Gloria Farr, a minister at Fountain of Life Church, said many people assume that everyone will be treated the same when they interact with police. In light of recent events, it's clear that's not the case, she said.
"The reason we're having this discussion is because we want (the youths) to be aware," she said. "We want them to be educated. To know their rights."
The young people also aired their own concerns. Ailyah Moore, 12, spoke about watching officers interact with her mother, saying that police don't always take children into account.
"The police don't really care," she said. "They push the kids out of the way, and they don't care about how they're feeling."
You have free articles remaining.
Register for more free articles
Stay logged in to skip the surveys
Still, some at the event expressed frustration about the need to have a special conversation with black youths about how to interact with police.
"My father taught me to treat the police as you would treat an armed robber," Madison resident Denard Thomas said. "Why would you have to treat an officer like you would treat a thug?"
Thomas said he'd like to see changes in the way officers are trained to interact with people of color so that young people don't have to think that way.
Local leaders began organizing the event shortly after news of Sterling's fatal shooting spread.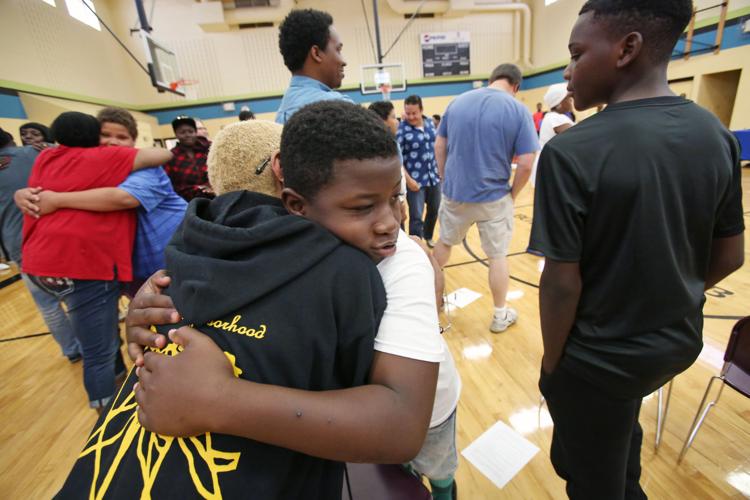 "We want our kids to live another day," said Michael Johnson, CEO of the Boys and Girls Club of Dane County. "But at the same time ... we also have to hold our police department accountable because they work for us."
Police officers came later to the event, including Madison Police Chief Mike Koval and UW-Madison Police Chief Susan Riseling.
Many in attendance pushed Koval on Laird's arrest, asking him what police are doing to prevent similar incidents.
"We're always looking at all of our incidents," he said. "There's always a constant looking at what's going on in the training to make sure that this stuff doesn't replicate."
Dane County Circuit Court Judge Everett Mitchell urged community members to persistently push for change, even when there may not be as much media attention.
"We have to wake our community up, and keep them awake," he said. "We can't keep responding to crises."