Marking a first for Wisconsin, a group of state prisoners graduated Tuesday with bachelor's degrees — the first class of students to earn a four-year degree while incarcerated.
"This is truly an historic day," DOC Secretary Kevin Carr said in an interview after the ceremony. "This is the very first baccalaureate program graduation in the history of the Wisconsin Department of Corrections."
Twenty men incarcerated at Waupun Correctional Institution received their diplomas in biblical studies from Trinity International University during a ceremony at the prison's visitor center, about an hour northeast of Madison. They also earned minors in psychology.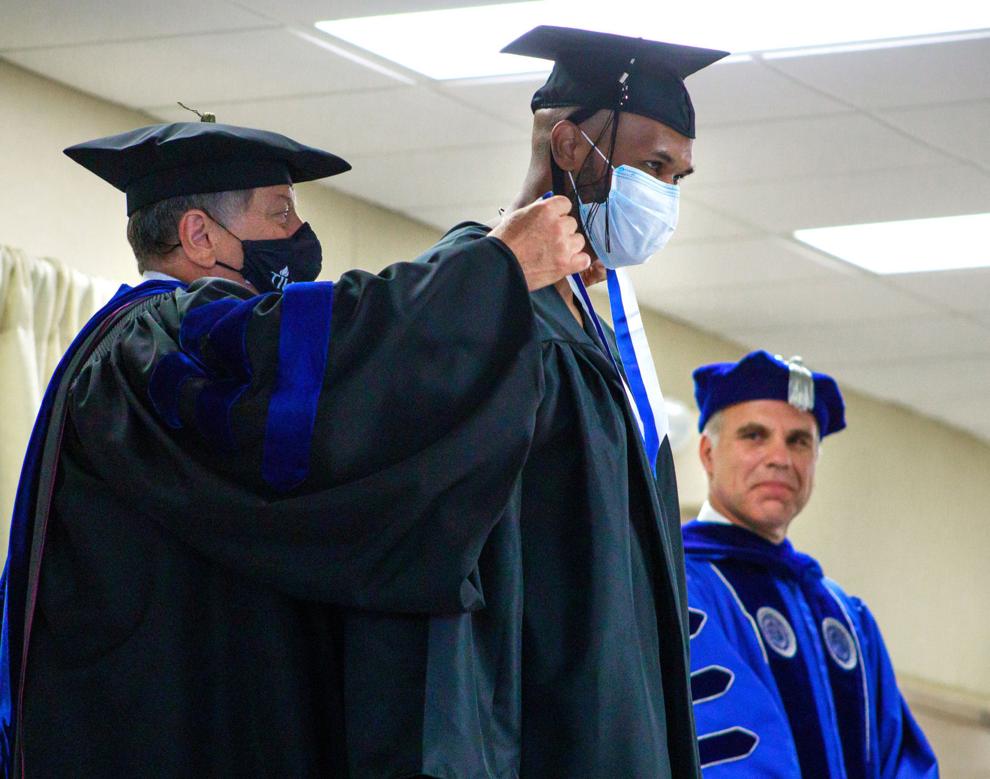 Fifteen of the graduates were classified as minimum or medium security, meaning they could have been incarcerated at a more relaxed facility with inmates who committed less serious crimes. But they transferred to Waupun, a maximum-security prison, for the educational opportunity. All 20 graduated with honors.
Around 250 friends, family and state officials watched and cheered as the men walked across the stage and shook hands with leaders from the university.
Trinity International University President Nicholas Perrin said attendees were there to celebrate the men, their accomplishments and the "step toward freedom" they made by bettering themselves.
"All of our choices have led to this point, this day, this moment where we stand before you, no better than any man, but better men," graduate August White, 34, said to a room of applause and cheers. "Let us ... be a signal that those considered some of the worst of society can transform into some of the better of society."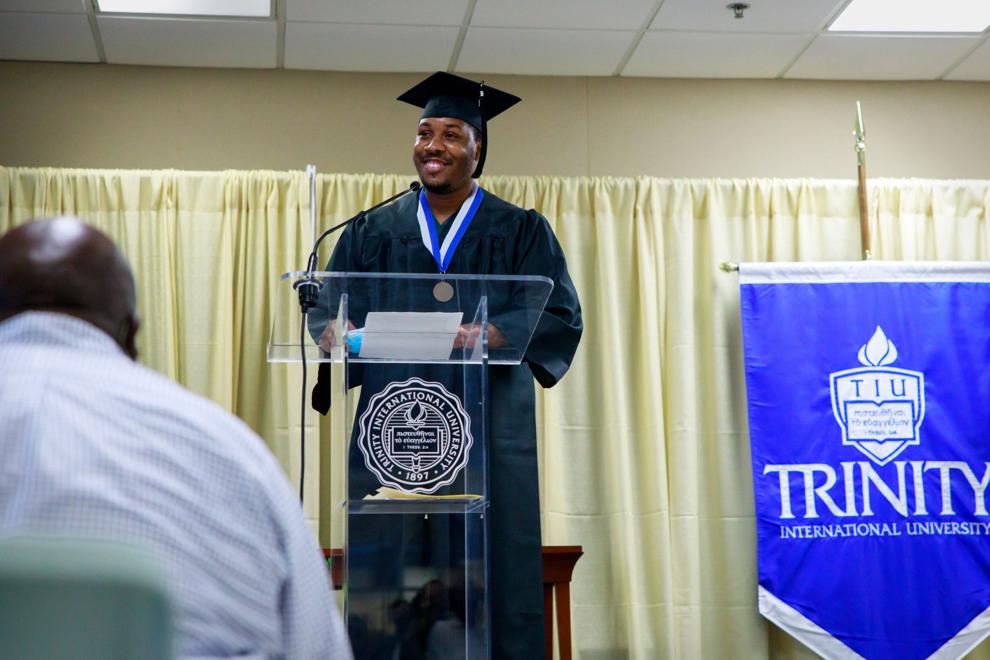 Redemption
Trinity International University, an evangelical Christian school with campuses in Florida and Illinois, established Waupun Correctional Institution as an accredited branch campus in 2017. Roughly 55 inmates are currently enrolled in the program and working toward graduation.
The university provides the curriculum and the staff needed to run the classes, and inmates can enroll in the program for free if they make it through the application process. A private foundation, the Wisconsin Inmate Education Association, pays for 100% of the tuition needed to fund the program, which currently only offers the biblical studies major.
"This program was at no cost to the taxpayers," Carr noted.
Craig Long, associate dean of the extension site, said he teaches seven to eight classes a year to students who are "highly motivated" and "ask great questions." He said the program fits well with Trinity's goal of bettering individuals and communities.
"It's consistent with our mission and beliefs to see people move past their mistakes into some kind of redemption," Long said.
White said he and the others in the program developed a sense of camaraderie throughout their four years of classes. He said they have done "some terrible stuff," but "have developed and grown into men."
"We're not irredeemable," he said.
Mike Murphy, co-president of the board of directors for the Wisconsin Inmate Education Association, said now that White and the 19 other graduates have "gone first," they "have opened the door for others."
Hope for expansion
Carr said the corrections department doesn't have any other four-year programs up and running right now, but is working on partnerships with the University of Wisconsin System, Marquette University, the Milwaukee School of Engineering and other universities to develop more, including some that would provide degrees beyond biblical studies.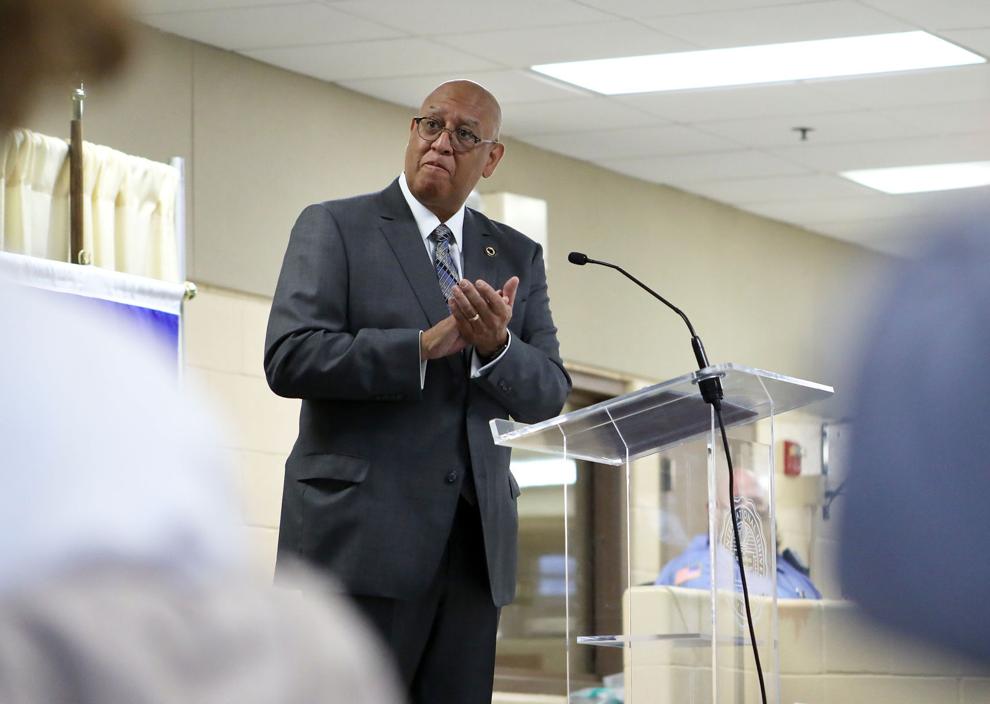 The department currently offers some two-year associate degree programs with technical colleges, as well as individual courses through a partnership with the Milwaukee Area Technical College and UW-Madison's Odyssey Beyond Bars.
"We are heavily invested in educational opportunities as a way for the persons in our care to engage in some significant transformational change," Carr said.
Carr said having a degree will "level the playing field" for graduates and help them get good jobs when they are released back into the community.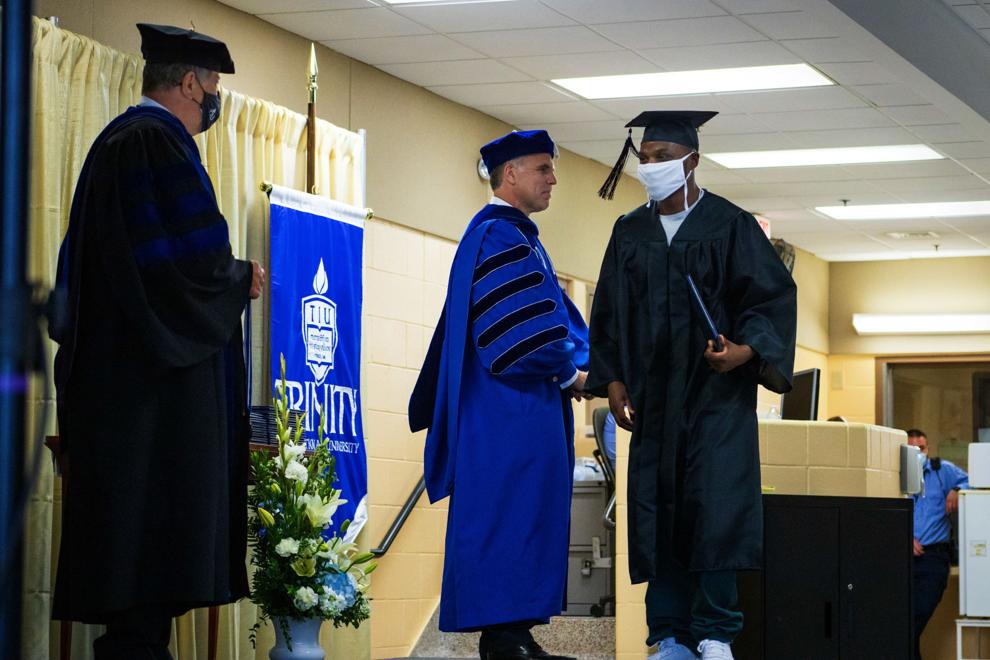 Meanwhile, the unemployment rate for ex-offenders is five times higher than that of the general public in the U.S., the Prison Policy Initiative reported. Studies show that higher levels of education among former inmates increase employment rates and reduce recidivism.
Long said every level of education has an "exponential effect" on lowering the recidivism rate.
Breaking the cycle
Peter Moreno, director of Odyssey Beyond Bars, said men and women often end up back in prison because they aren't prepared for success. Having an education helps give them that preparation, he said.
"Research has repeatedly shown that prison-based education programs disrupt the cycle of reincarceration and empower students to become more productive citizens and family members when they return to their communities," Moreno said.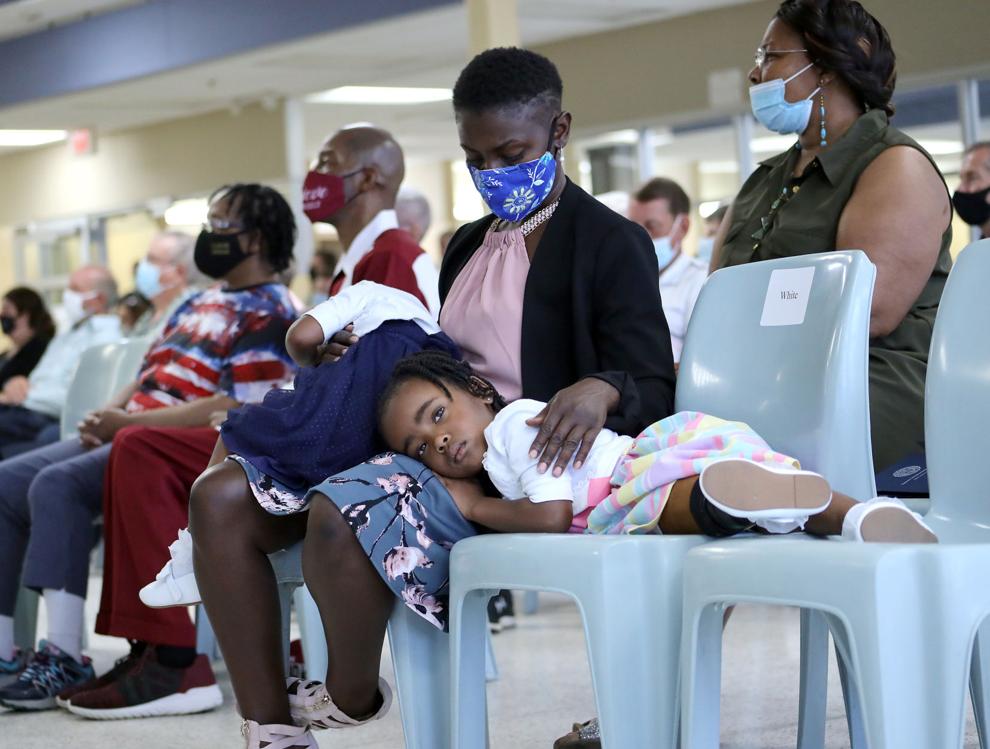 White said he and the men in his program are more than the crimes they committed several years ago, and earning a college degree helps show that.
"We are not just criminals. We are not just another number or statistic. We are not our worst mistakes," White said. "We are not just people who can be abandoned and forgotten.
"We are brothers, sons, uncles and fathers. We are people who are loved. We are people who seek forgiveness," he continued. "We are resilient and unbreakable. ... And after today, we will be able to say we are college graduates."
In photos, videos: See inside of the Dane County Jail
Watch now: See inside the Dane County Jail facilities
Dane County Jail 11-07072021101814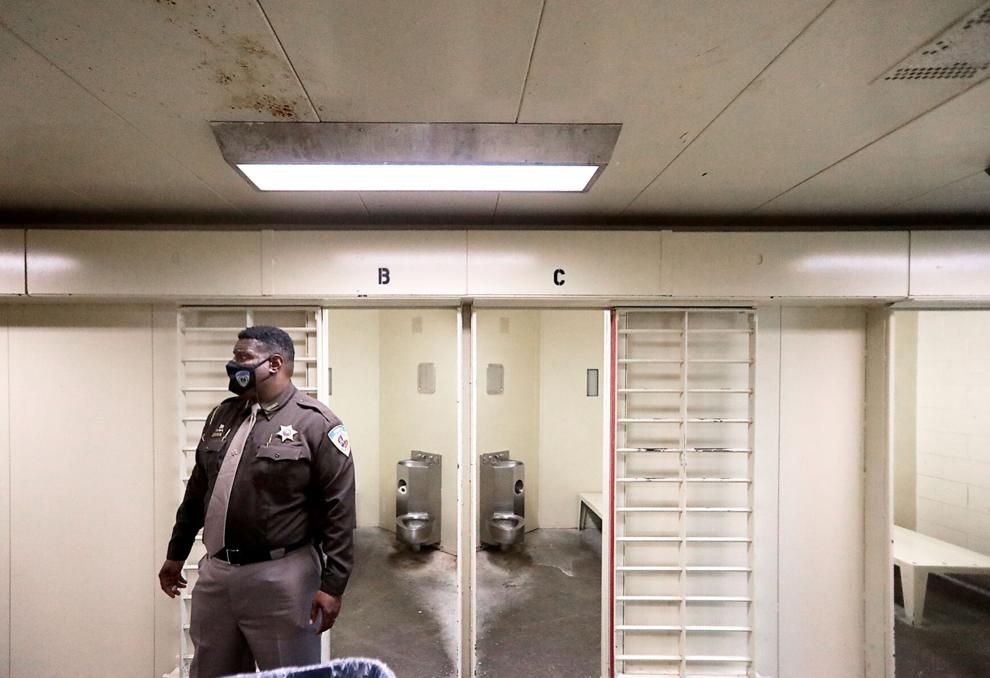 Dane County Jail 04-07072021101814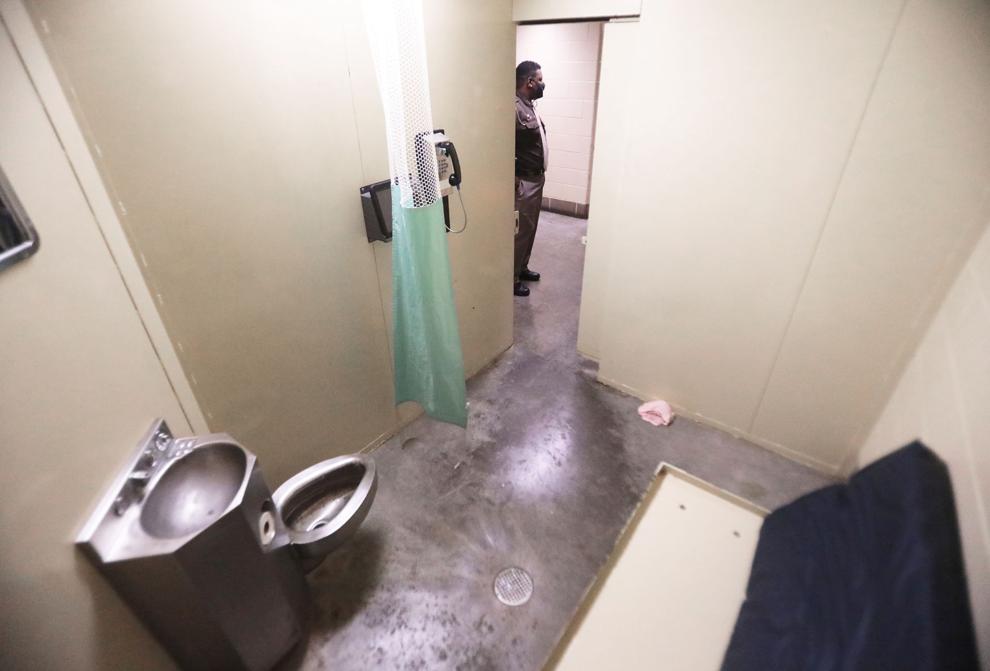 Dane County Jail 08-07072021101814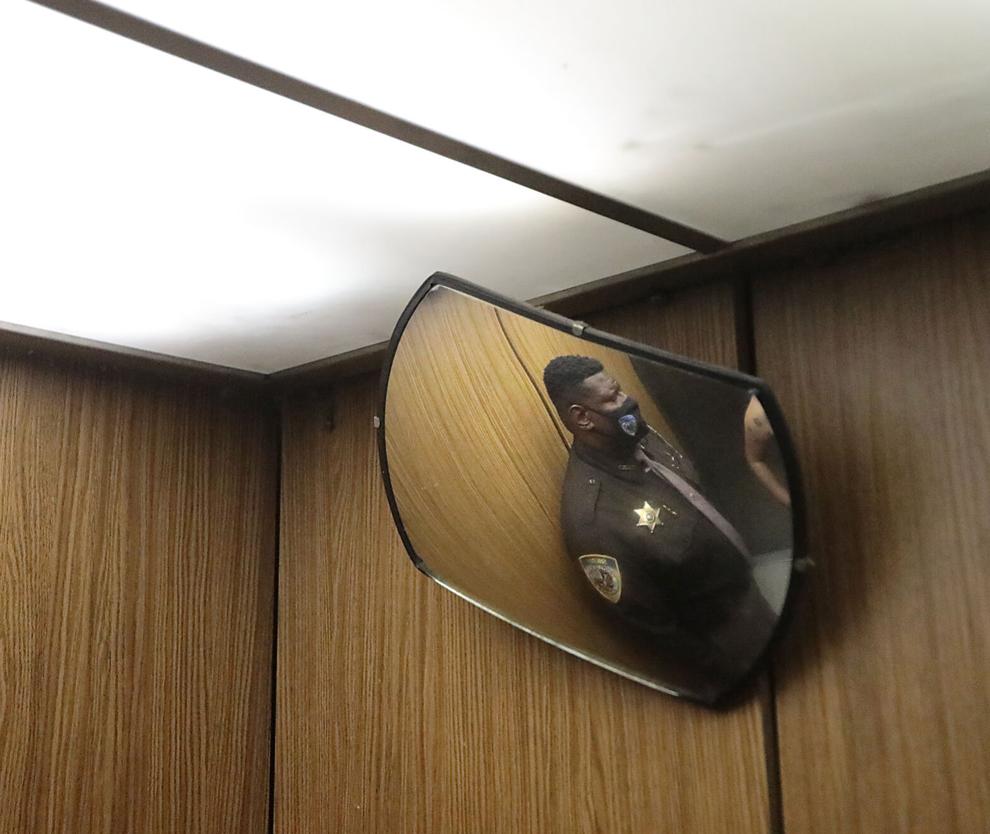 Dane County Jail 07-07072021101814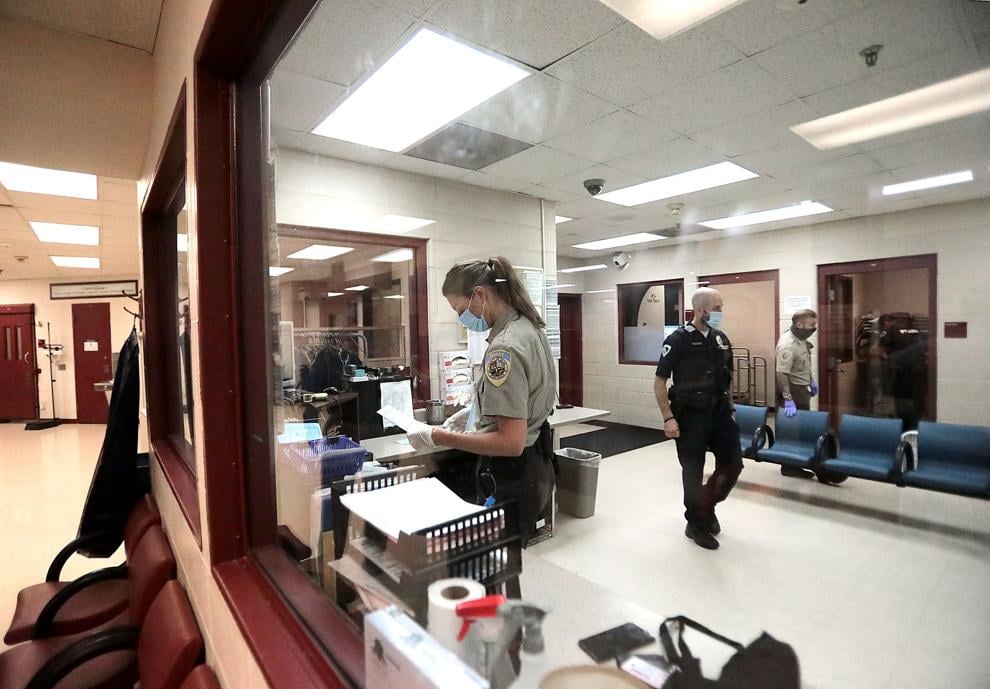 Dane County Jail 09-07072021101814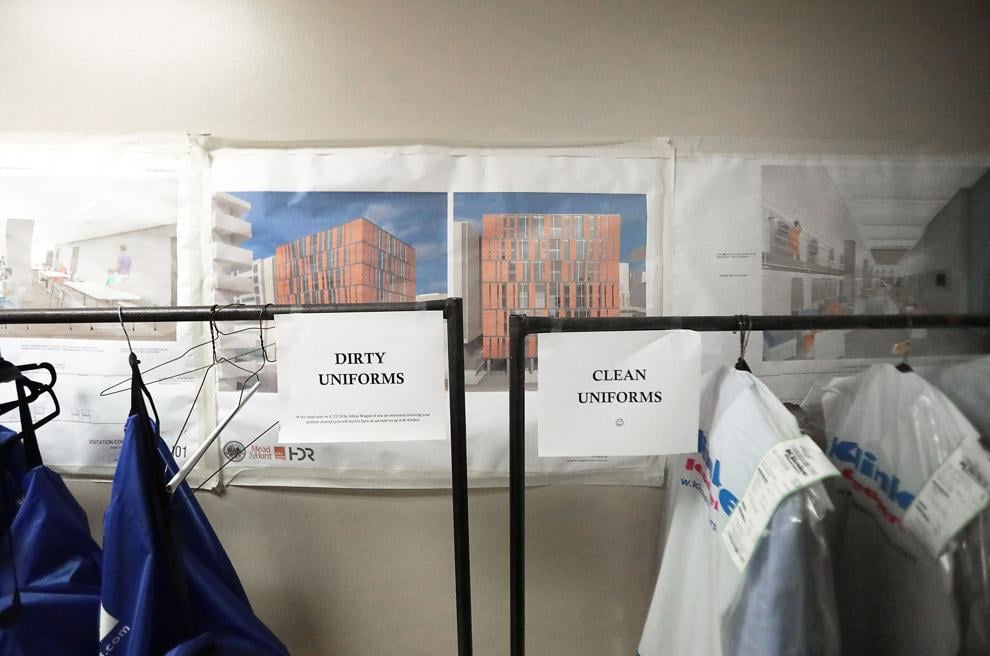 Dane County Jail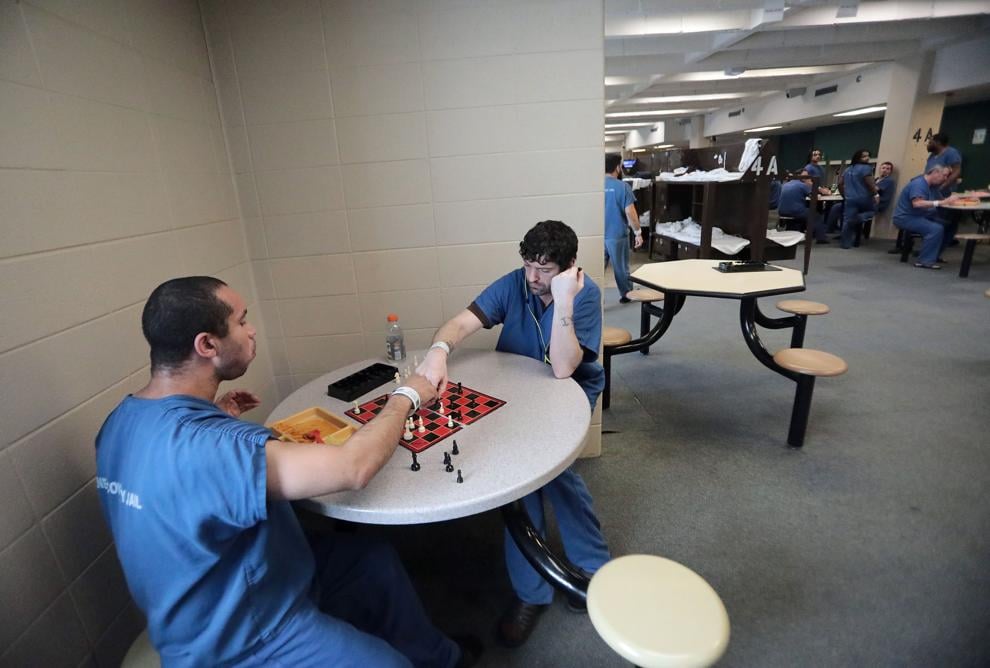 Dane County Jail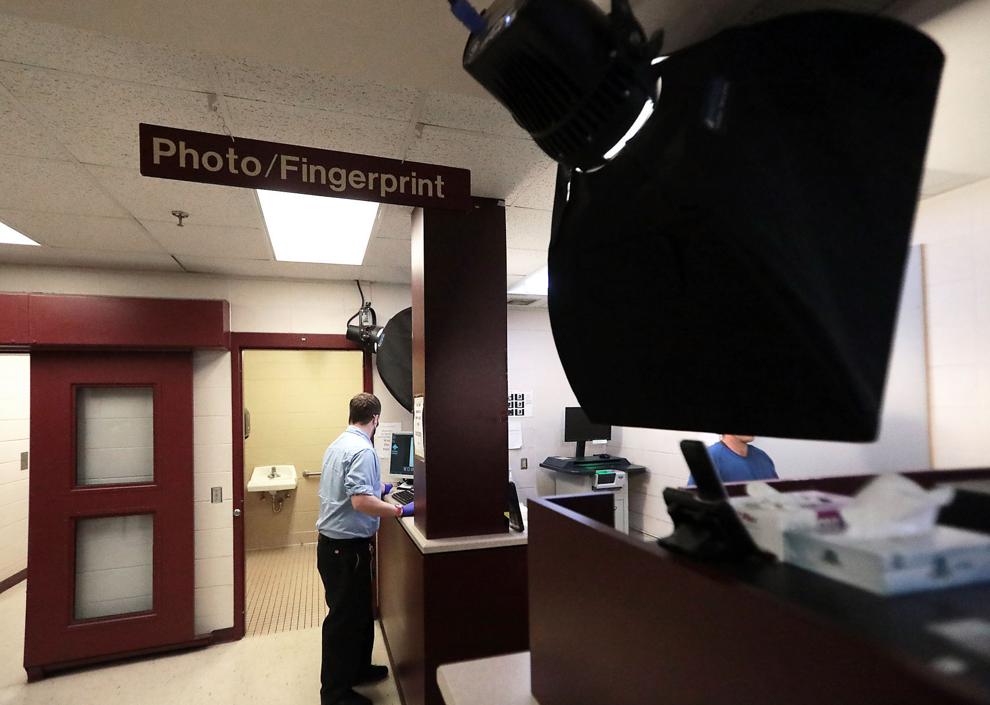 Dane County Jail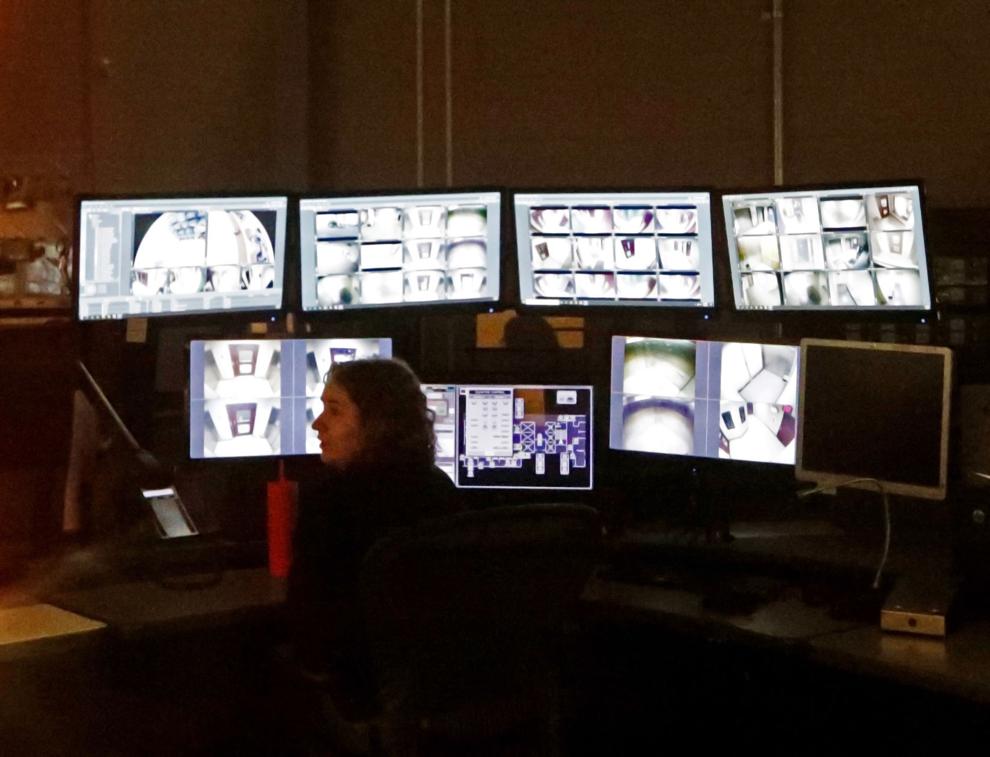 Dane County Jail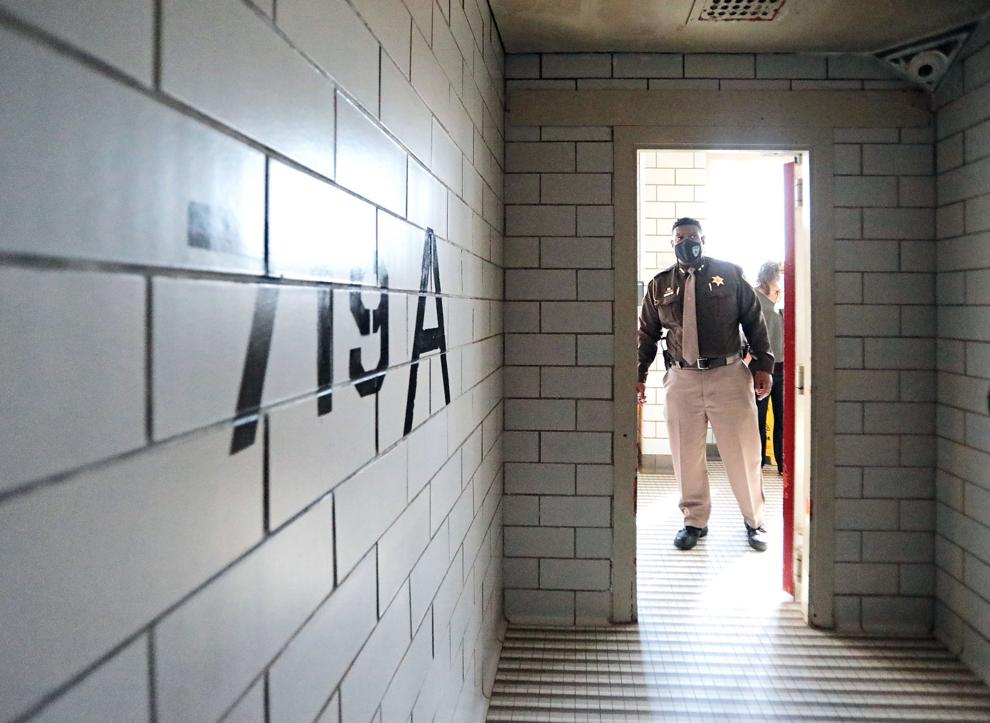 Dane County Jail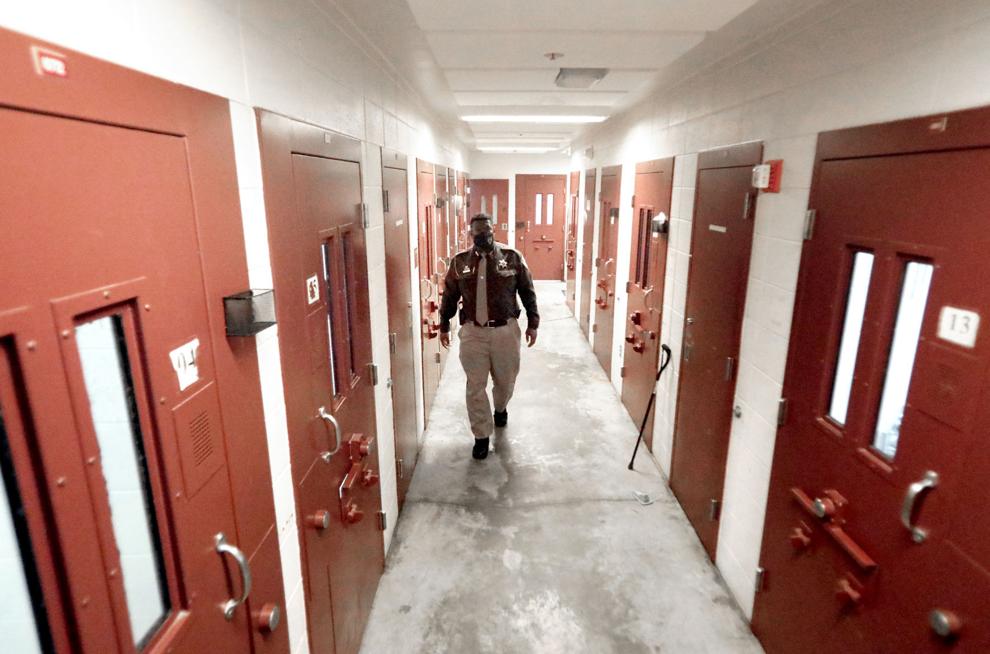 Dane County Jail 10-07072021101814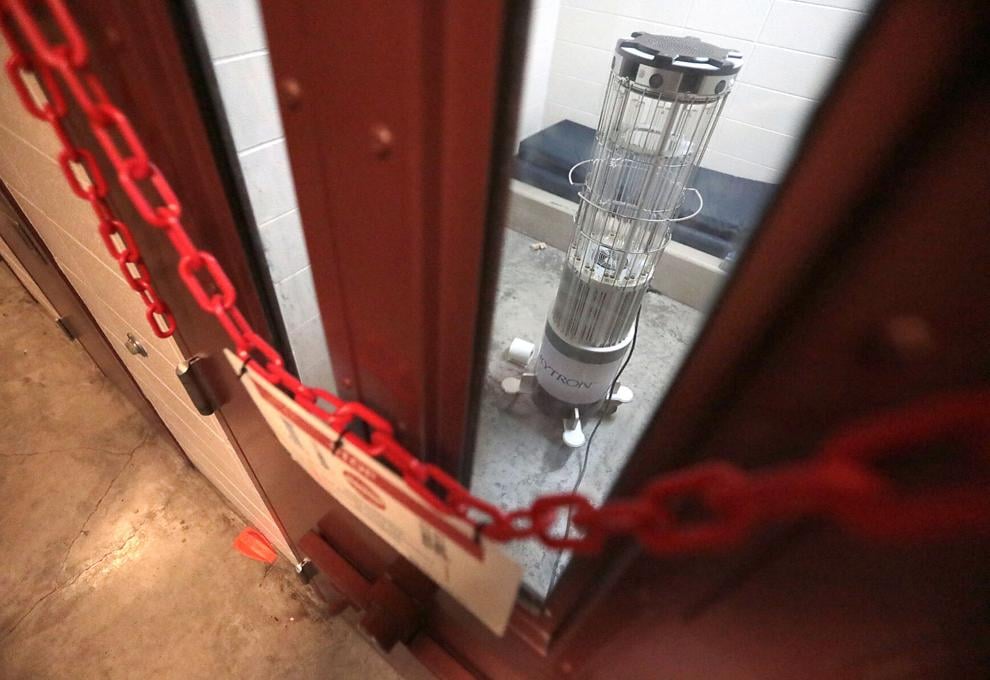 "All of our choices have led to this point, this day, this moment where we stand before you, no better than any man, but better men."

August White, 34, one of the graduates