A man whose arrest in June sparked a protest Downtown that led to the toppling of two statues and the firebombing of the City-County Building was ordered released from jail Thursday by a federal judge.
But U.S. Magistrate Judge Stephen Crocker made it clear that while he is releasing Devonere Johnson to an around-the-clock lockdown at his Downtown apartment, with GPS monitoring, he remains skeptical that Johnson will follow the conditions placed on him for release.
"I'm not saying it's the right thing to let you out, but I'm going to let you prove me wrong," Crocker said near the end of an hourlong hearing held by video in U.S. District Court in Madison.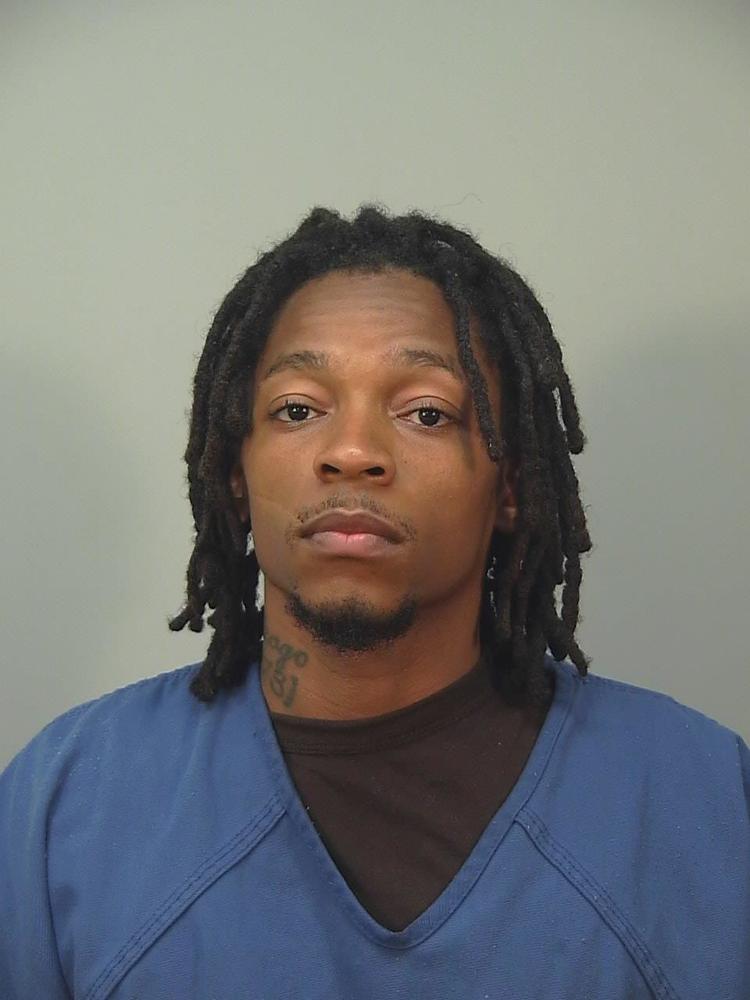 Johnson, 28, of Madison, is charged in federal court with extortion after it was alleged he demanded money from at least one Downtown business owner in exchange for not calling for the destruction of that business. He also faces other felony and misdemeanor charges in Dane County Circuit Court. His bail in the other cases, totaling $1,650, has been paid, leaving the federal charge all that was keeping him in jail.
Johnson's release from custody has been sought by activists since his arrest.
During that hearing, Johnson told Circuit Judge Julie Genovese that he's back on medication and dealing with his feelings of anxiety and "implicit bias" against white people and others who are different from him. He told Genovese he had let his emotions get away from him, and that during his time in jail he has been "mastering self-control."
Johnson was arrested June 23 outside The Coopers Tavern. Video of his arrest sparked a destructive protest in which a crowd pulled down statues of Civil War abolitionist Hans Christian Heg and the women's rights statue called "Forward." A Molotov cocktail was also tossed into the City-County Building, causing minor damage.
Crocker's doubts about releasing Johnson stemmed from Johnson's June 7 arrest and his subsequent release from custody after his probation agent told Johnson he was free to protest the death in Minneapolis police custody of George Floyd, as long as he did so lawfully. That was followed, Crocker said, by Johnson apparently taking part in events that led to Johnson's later arrest for several alleged crimes, including the federal extortion charge.
"I do not trust Mr. Johnson to do the right thing," Crocker said. He said he was skeptical about the changes in Johnson since his arrest asserted by Johnson's lawyer, federal defender Joseph Bugni.
Bugni said he only needed to show there were reasonable assurances, not absolute certainty, that Johnson would not violate the conditions set for his release. He said Johnson is focused now on raising his children and resuming a vegan cooking web video series he had been making.
Bugni also questioned whether the federal extortion charge would stand up, and whether the allegations about the content of a conversation that resulted in the charge would ultimately be proven at a trial.
"I don't think it was going to be an extortion," Bugni said.
Assistant U.S. Attorney Corey Stephan asked that Johnson remain in custody, as recommended by federal probation officer Ryan Plender. Stephan said he saw Johnson's release on 24-hour lockdown to be "a risky proposition," but said his office would not appeal Crocker's decision to District Judge William Conley, who is the trial judge in the case.
Sign up for our Crime & Courts newsletter
Get the latest in local public safety news with this weekly email.