Madison police said Friday the FBI is joining its investigation into an incident in which a biracial African American woman said a group of four white men hurled a racial epithet at her before spraying her face with lighter fluid and setting her on fire.
The woman, 18-year-old Althea Bernstein, of Madison, said she suffered second- and third-degree burns to her face in the incident early Wednesday. Madison police spokesman Joel DeSpain said Friday the detective investigating the case is still reviewing any possible surveillance video of the incident and gathering other evidence, and has been in touch with Bernstein.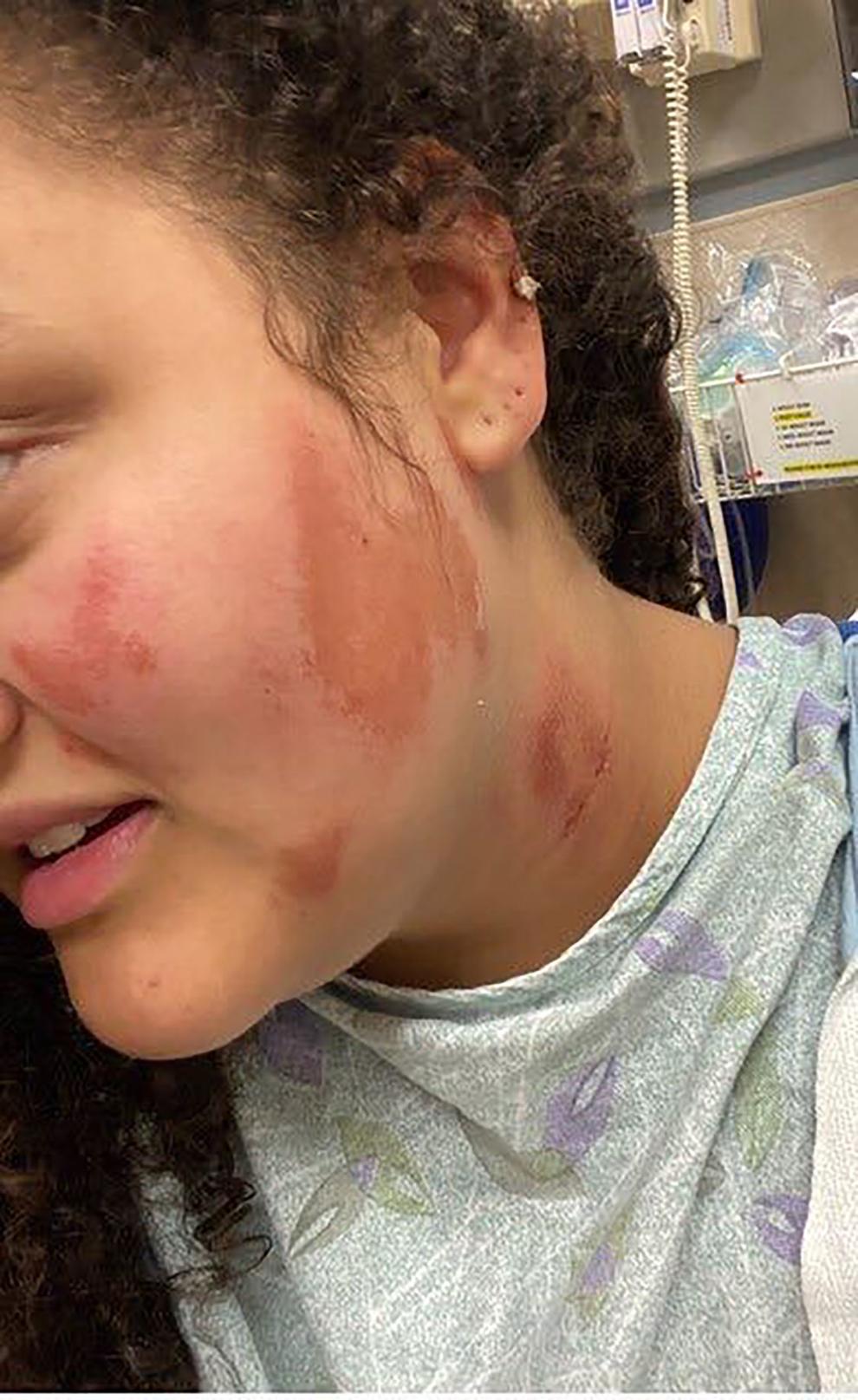 The FBI's Milwaukee office did not respond to a request for comment.
Bernstein has told police and the news website Madison365 that she was waiting at a stoplight in her vehicle at State Street, possibly while on Gorham Street, with her driver's side window down at about 1 a.m. when she was approached by four white men, one of whom yelled a racial epithet.
Bernstein described the men as in their early 20s and said they looked like "frat boys." Two were wearing "floral shirts" and blue jeans and two were in all black and wearing masks, she told police. One wearing a "salmon-colored" floral shirt sprayed the left side of her face with what she thought was lighter fluid from a bottle and then threw a flaming lighter at her.
Bernstein said she was able to pat out the flames before she drove home, where her mother encouraged her to go to the hospital.
She reported the incident to police at about 5:45 p.m. Wednesday, according to the police report.
Bernstein, who is studying to be a paramedic, told ABC's "Good Morning America" for a Friday segment that she hasn't slept and doesn't have an appetite. But she called the attack a "learning opportunity" for her attackers.
"I'm very, very hopeful that these men sort of see all the response and that they know that they hurt me and this is something that's going to affect me for a while," she said. "And I really hope that they choose to improve themselves."
The Associated Press contributed to this report.
Photos: See damage from Tuesday night protests near the Capitol