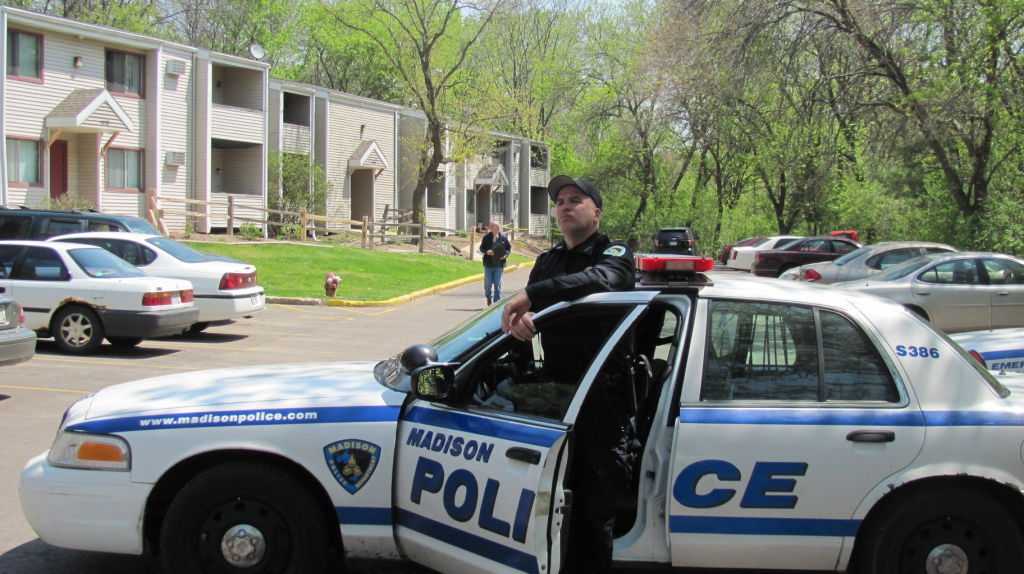 The family of a suicidal Madison woman shot and killed by Madison police officers settled a lawsuit against the officers out of court for $4.25 million, according to court documents released Friday.
The family of 26-year-old Ashley DiPiazza settled the case with the city of Madison's insurance company, Wisconsin Municipal Mutual Insurance Co., for a significantly smaller amount than the $7 million a jury had awarded the family about two years ago.
In July 2017, a jury determined officers Justin Bailey and Gary Pihlaja had violated DiPiazza's constitutional rights when they shot her. The city and police department maintain that the officers acted appropriately because DiPiazza had a gun pointed at her head.
The jury awarded DiPiazza's family $7 million in damages, more than double what the city or its insurer had paid for other police shootings in recent years — $3.35 million to Tony Robinson's family and $2.3 million to Paul Heenan's family.
By settling the case now, the DiPiazzas have ended a legal battle that could have continued for several years, said Jeff Scott Olson, a lawyer representing the DiPiazza family. The jury's decision would have likely been appealed and could have been fought up to the U.S. Supreme Court, he said.
Bailey and Pihlaja had filed a motion for a new trial after the jury's verdict, but U.S. District Judge William Conley had not yet ruled on that motion.
The settlement awards $4.25 million for physical injury compensation and attorneys' fees, according to the court documents. Bailey and Pihlaja do not admit fault under the terms of the settlement, Olson said.
The City Attorney's Office and the Madison Police Department were not involved in the negotiations, City Attorney Michael May said in a statement to Mayor Satya Rhodes-Conway and City Council members.
"Although punitive damages were part of the jury's verdict, the city strongly believed there was no evidence the officers knowingly violated Ms. DiPiazza's constitutional rights," May wrote. "Consequently, no money was paid for punitive damages."
A third officer, Carey Leerek, a negotiator, had been named in the lawsuit, but the jury found he was not liable.
Olson said this case is closed, but that the family hopes to continue advocating for more mental health training for police.
"The DiPiazza family is extremely interested in devoting energy to making sure the police go into mental health crises" with training to avoid the use of lethal force, Olson said.