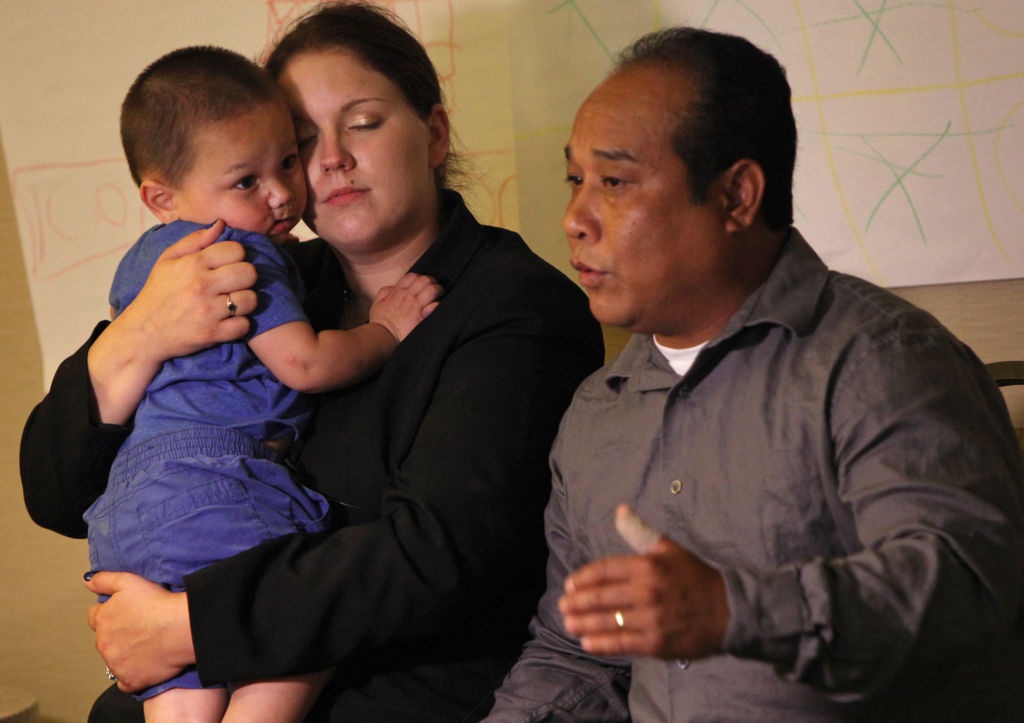 ATLANTA — A federal judge has approved settlements totaling $3.6 million to the parents of a Wisconsin toddler who was severely injured when a flash grenade detonated in his playpen during a raid.
The settlements were announced Friday by Mawuli Mel Davis, attorney for Alecia and Bounkham Phonesavanh.
The judge signed off on three settlements previously reached with three Georgia counties: Rabun and Stephen counties for $1.65 million and $964,000 with Habersham. A settlement was also reached with the city of Cornelia for $1 million.
"We have worked diligently with our co-counsel to obtain the best possible result for Baby Bou Bou and his family," Davis said in a statement. "What we achieved will not fix what happened or take away the nightmares, but we hope it helps them move forward as a family."
Bounkham "Bou Bou" Phonesavanh was 19 months old in May 2014 when deputies serving a warrant tossed a flash bang device into the home where they thought a drug dealer was staying. The device landed in the toddler's playpen and left him with serious injuries to his face and chest. The boy was in hospitals for five weeks and required four surgeries.
The Phonesavanh family had been staying in Georgia after their Janesville home was destroyed in a fire about a year earlier. They moved back to Janesville about six weeks after Bounkham was wounded.
In December, former Georgia sheriff's deputy Nikki Autry was found not guilty of charges stemming from her role in the "no-knock" drug raid. Autry was the only law enforcement officer charged in the raid.
"Since no one will be held criminally liable, the monetary victories will have to be used as a way to somewhat offset this unfortunate preventable tragedy," said Marcus Coleman, activist and president of the Save OurSelves Organization. "Considering that this family was still held responsible for the medical bills is itself a travesty."