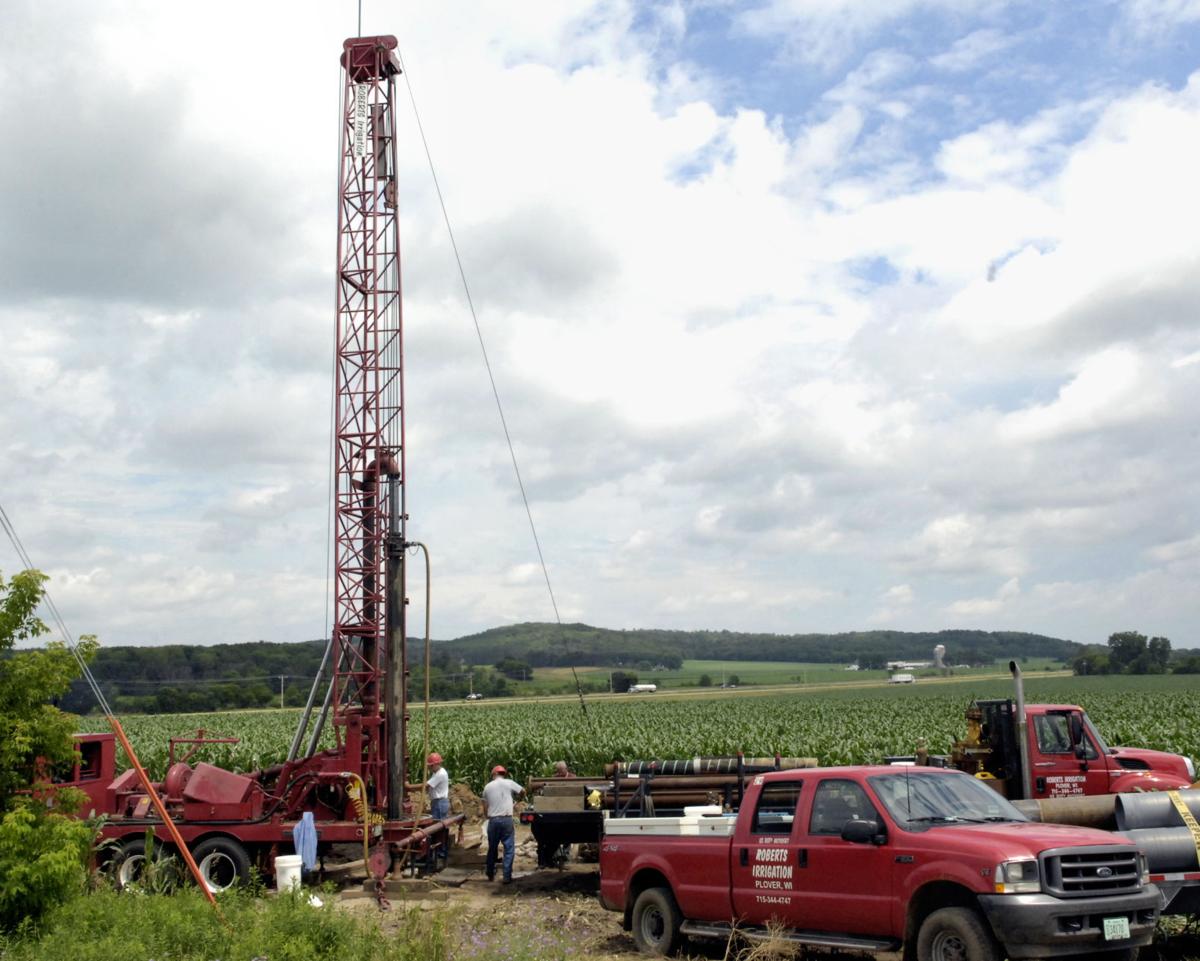 In nine lawsuits filed Friday, a state conservation group is challenging the approval of nine high-capacity water wells by the state Department of Natural Resources, demanding that the agency return to more stringent environmental standards that were in place before they were loosened to appease agricultural interests.
Clean Wisconsin wants permits issued last month for nine high-capacity wells in central Wisconsin to be rescinded. It also wants a court ruling stating that the DNR has the authority to address the individual and cumulative effects of high-capacity wells on the state's lakes, rivers and streams, which the group says are being drained by over-pumping in areas like the state's Central Sands region.
Regulations governing DNR reviews of well permits were loosened after a legal opinion issued in May by state Attorney General Brad Schimel.
Clean Wisconsin filed the lawsuits over six well permits in Portage County that were given DNR approval and three others in Waupaca, Waushara and Barron counties. The nine were among about 25 approved by the DNR on Sept. 30, said Katie Nekola, general counsel for Clean Wisconsin, and are considered "the most egregious" by the group.
Carl Sinderbrand, lawyer for Clean Wisconsin, said that the DNR hadn't previously approved the wells, which are for vegetable farms, because they clearly would adversely affect water near them.
"The state has a constitutional responsibility to protect our public water, our lakes and our streams," Sinderbrand said. "Our state government isn't doing that and they haven't been doing it for a long time. And it's getting worse."
Sinderbrand said the lawsuits are "to force the DNR to do its job. By giving these well applicants permits they are effectively giving away the public's waters to private industry without compensation. We own the water, not any of these big ag companies."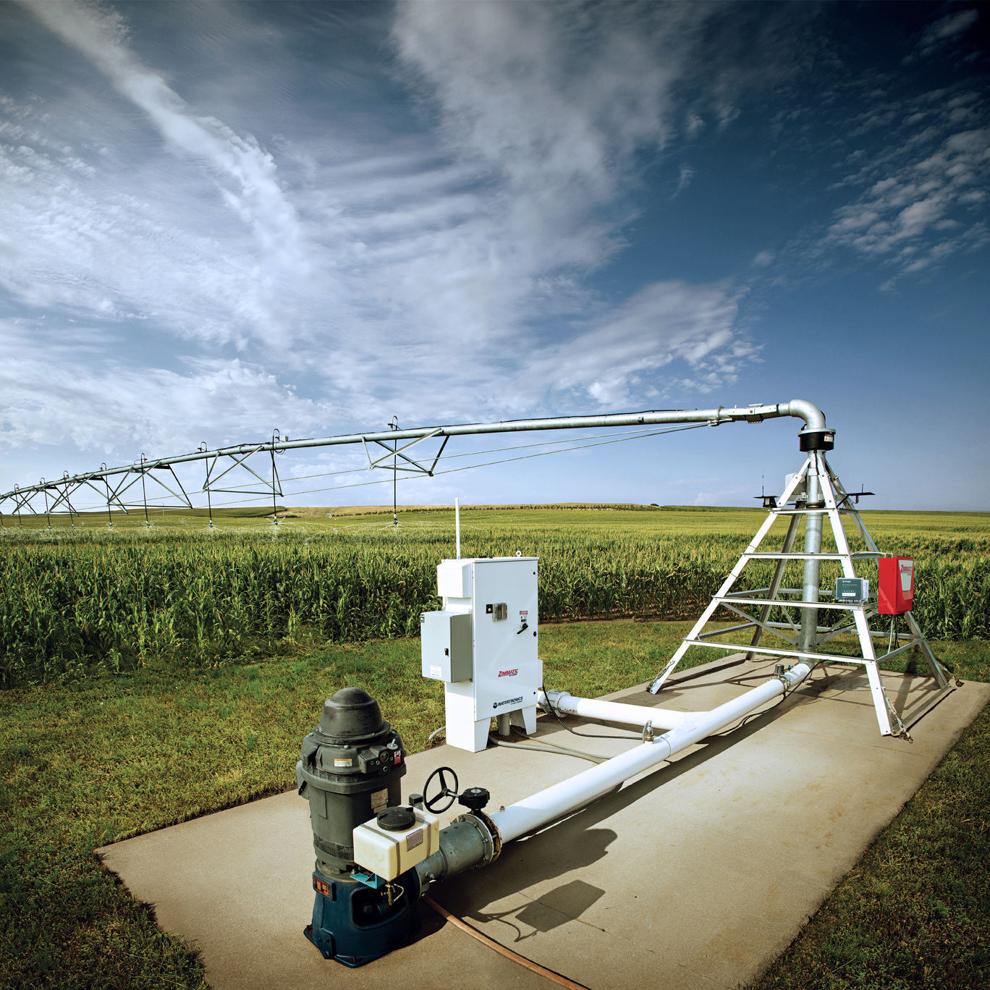 The Pleasant Lake Management District is co-petitioner in one of the lawsuits, which challenges DNR approval of a 900-gallon-per-minute well in the town of Coloma in Waushara County.
In May, Schimel issued a formal opinion at the request of Republican state lawmakers which said that a 2011 state law rolled back the DNR's authority on high-capacity wells by barring state agencies from setting or enforcing any environmental standard that isn't explicitly spelled out in state statutes.
Following that opinion, the DNR said it would no longer consider the cumulative impact of nearby wells on the aquifer or surface water when deciding whether to issue a permit for a well, and it will no longer impose monitoring requirements on well operators.
The DNR also said that well operators could seek reconsideration of conditions placed on well permits issued since June 8, 2011, the date that a state law was enacted which sharply reduced the power of state agencies in deciding how to implement laws.
According to the lawsuits, in July 2011, the state Supreme Court said that the DNR must consider environmental impacts of proposed high-capacity wells when given sufficient scientific evidence of potential harm. The state Division of Hearings and Appeals also found in 2014 that the DNR has authority and duty to consider both individual and cumulative effects on state waters from high-capacity wells, the lawsuits state.
DNR spokesman James Dick said the agency hasn't fully reviewed the lawsuits, "but DNR's actions regarding all of our high-capacity well permit applications were taken in accordance with Act 21 and with the guidance of the attorney general's recent opinion regarding our authority to issue those permits."
Dick said that as of June, there were 187 pending high-capacity well permit applications. Since then, 151 permits have been issued. He said the DNR hasn't seen an increase in new high-capacity well permit applications since the DNR changed its policy.
The lawsuits, as they are filed now, are assigned to eight separate Dane County judges, but Nekola said it's anticipated that the cases will be consolidated and heard by a single judge.
State Journal reporter Steven Verburg contributed to this report.