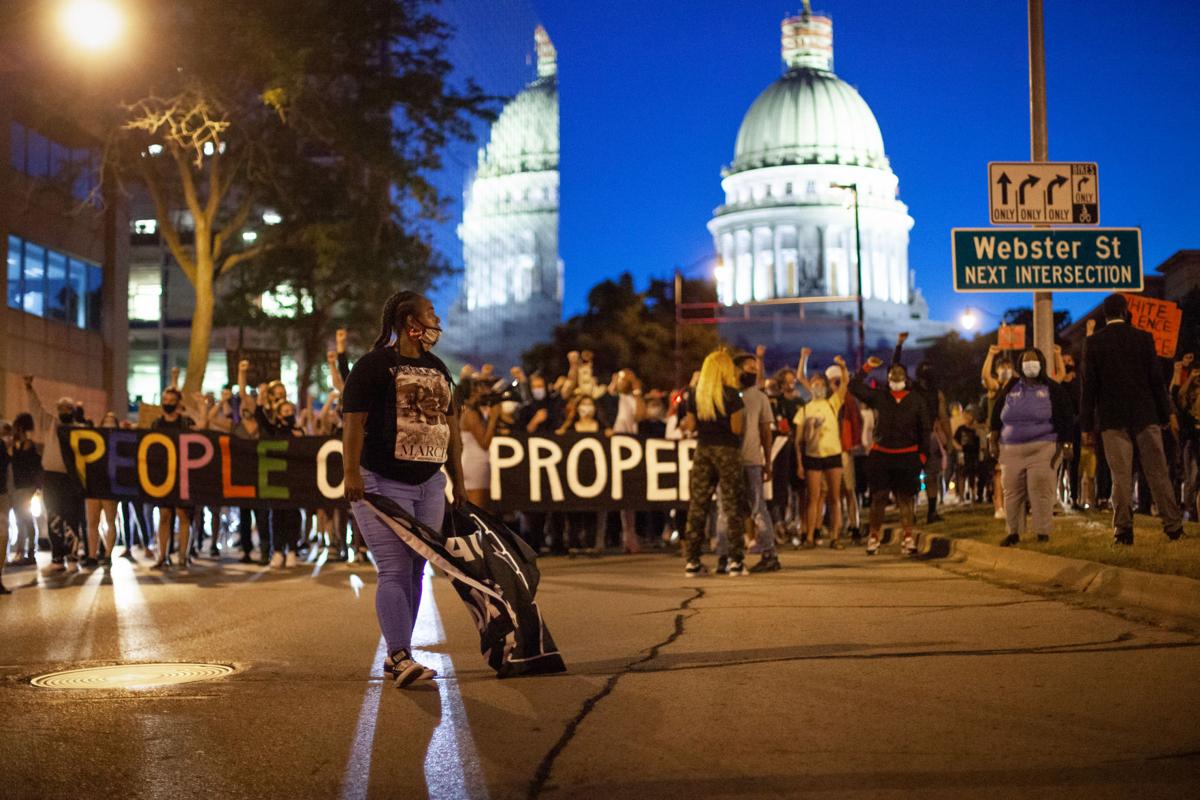 A year after the death of George Floyd in Minneapolis, much has changed in Madison, the site of numerous protests against police violence.
The city has a Black police chief, the county its first Black sheriff, the school district its first Black superintendent, and the City Council is the most diverse ever. Police officers have been removed from the city's high schools, and a Civilian Oversight Board has been created to provide additional oversight of police.
But in a key area — reforms to police use-of-force policies and, to a lesser extent, funding of police — little has changed, although activists and policymakers view it as a work in progress.
Meanwhile, many continue to pay the price for the spasms of violence that erupted during some of the protests that broke out nightly after Floyd's killing on May 25, 2020, followed, in August, by more protests over the police shooting of Jacob Blake in Kenosha.
Of the dozens of Downtown businesses targeted by looting and vandalism last summer, many remain boarded up, while more than 70 people are facing criminal charges, some with the potential for years behind bars.
"The last year lit a fire" for social justice, said activist Andi Janeway, 25, a Madison resident who has attended dozens of protests, while noting many of the protesters' demands have yet to be met.
Those demands — shouted or carried on signs, painted on city streets, belted out in song — included cutting the police budget to fund more community services, halting the $148 million jail project, banning tear gas and firing officer Matt Kenny, who shot and killed Black Madison teenager Tony Robinson in 2015 during a struggle.
Some aims are being accomplished.
Tarah Stangler, co-founder of the UW-Madison BIPOC coalition, said one major accomplishment in the last year has been getting more people involved in local politics. Another has been the city funding a team of mental health workers to respond to mental health crises or substance abuse concerns instead of police. The goal is for the team to start this summer in Downtown Madison.
"I'm glad that they're finally doing something," Stangler said of the city. "There's a lot more that they can do."
Mahnker Dahnweih with the activist group Freedom Inc. said her organization is proud of the "major victories" that have been accomplished, particularly the removal of police officers from schools and the creation of the Civilian Oversight Board, a group of residents with the power to investigate Madison police and make recommendations for policy changes within the department.
"We're so overjoyed and excited that we got it," Dahnweih said of the removal of school resource officers, something activists had been working for years to achieve.
Changes in policing
Progress in other areas has been mixed.
After police used tear gas and sponge rounds to break up crowds over three nights of protests and property destruction Downtown in late May and early June last year, a group of council members sought to ban the use of tear gas, projectile launchers and other "less-lethal" crowd-control tools. But what later passed the full council was a resolution directing the department to study its use of tear gas since 1990.
That study found that of the department's 11 uses of tear gas over that period, nine involved attempts to remove people who were believed to have barricaded themselves in enclosed spaces, typically homes, and who were armed, acting violently or both. Tear gas was used to break up crowds in October 2002 during a Halloween celebration Downtown that turned violent and over three days of the Floyd protests. A Dane County sheriff's deputy also used tear gas on a fourth night during an August protest, but that was not included in the report.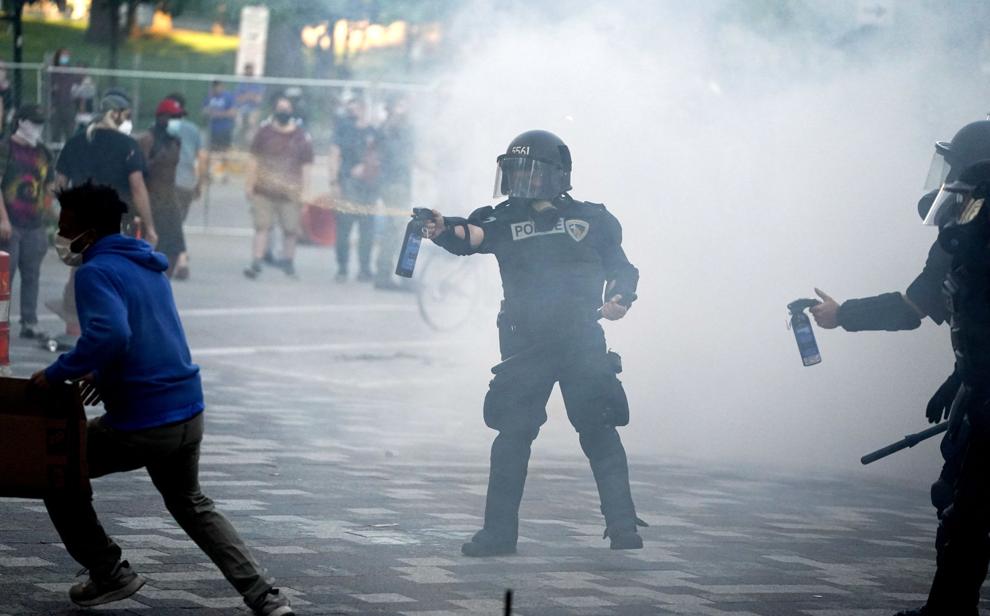 In June, the council blocked the department's purchase of additional nonlethal projectile launchers, and in September it outlawed chokeholds, or neck restraints, by police, although police have long prohibited the technique unless there was an imminent threat of death or serious injury to an officer or someone else.
The council in October also banned the police department from getting some military gear from the federal government, although the department generally doesn't use the federal program to get weapons.
New to the department since last year but in the planning stages since 2019 are about 10 BolaWrap devices. Marketed as "remote handcuffs," the devices shoot 8-foot-long tethers to bind suspects' legs or their arms to their bodies from a distance of 10 to 25 feet.
This year's budget includes funding to create a team of mental health workers to respond to calls involving people in the midst of a mental health crisis, as part of an effort to reduce the likelihood that interactions between the mentally ill and police will escalate into violence. But that initiative had been in the works prior to Floyd's death.
Police are also undergoing additional training, including on use of force, and the department's standard operating procedures, or SOPs, are regularly reviewed and updated. Last year the SOPs were found to be in almost complete compliance with the "8 Can't Wait" list of police reforms pushed by Black Lives Matter and other police-reform groups.
Language was also added to the department's use-of-deadly-force SOPs in November to more clearly outline prohibitions on tactics that target suspects' windpipes — again with an exception allowing them as a last resort to prevent serious injury or death.
Last year, the department also changed its Search Warrant Service policy in a way that seeks to reduce the use of no-knock warrants — the kind of warrant used in the March 2020 fatal police shooting of Breonna Taylor in Louisville, Kentucky.
The department's new policy replaces the phrase "no-knock warrant" with "high-risk warrant," and while it emphasizes the need for officers to announce themselves even when serving no-knock warrants — which remain legal in Wisconsin — it does not require them to knock if "officers reasonably believe that immediate entry without announcement is required to address an imminent safety risk to officers or others."
In nods to calls for defunding the police, the council removed parking enforcement from the department and eliminated four police positions, effectively accounting for the Madison School District's decision to remove a school resource officer from each of the city's principal public high schools.
Not finished
Activists said they will continue pressing policymakers to go further.
"People are no longer interested in funding the police," Dahnweih said. "That's not a priority for people when it comes to what makes them feel safe. They're interested in having housing for all, having secure food for people. They're interested in making sure our educational system is well funded."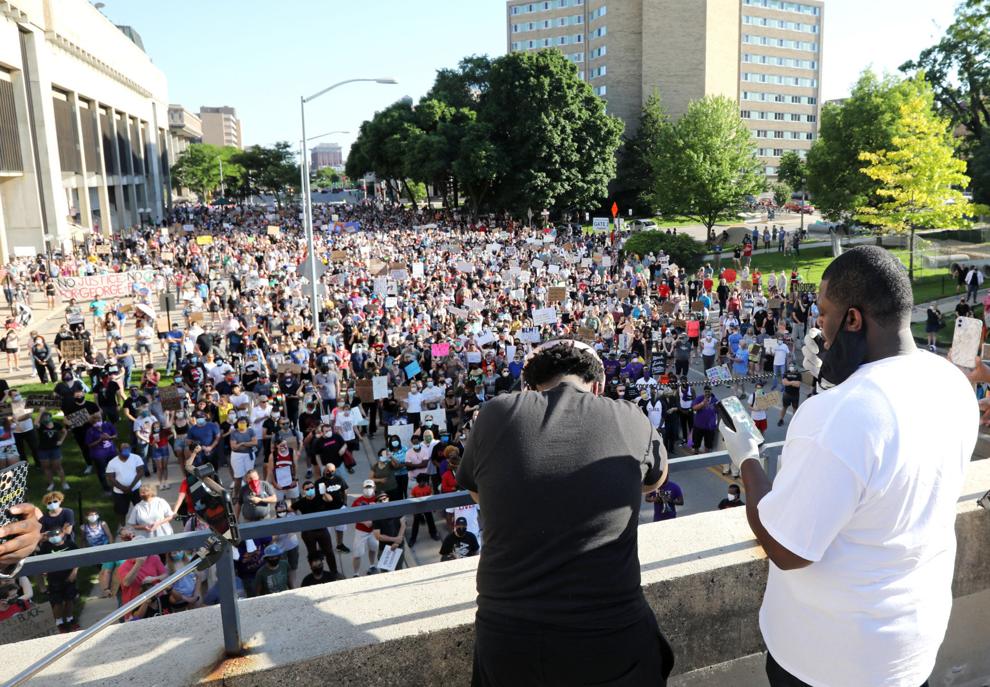 Freedom Inc. is collecting feedback from hundreds of residents on how they would like to see spending changed, although Dahnweih said "it will take years to actually transform the city's budget."
Benji Ramirez Gomez, an organizer with the Democratic Socialists of America who ran for City Council, said much crime is committed by those who are just "doing what they need to do to get by," and the community would be safer if it put more money toward housing, food, homelessness, education, job training and help with addiction.
Stangler said she wants to see a "complete and total end" to a $148 million county plan to construct a seven-story tower behind the Public Safety Building Jail and close two other outdated jail facilities. Dahnweih called the county's decision to move forward with the project "disgusting."
"You can't say Black Lives Matter if you keep pushing a jail," Dahnweih said. "When you build jails, they get filled."
Changes in leadership
While fights over policy will continue, many of the faces of those deciding those matters have changed.
In July, two weeks after voting to cancel a contract with the Madison Police Department for its school resource officers, the Madison School Board hired Carlton Jenkins, then superintendent of Robbinsdale Area Schools in suburban Minneapolis, as the new leader of the district. He is the district's first Black superintendent.
On Dec. 18, the city's Police and Fire Commission voted 3-2 to hire Shon Barnes, then the director of training and professional development for the Civilian Office of Police Accountability in Chicago, as Madison's new police chief from a field of 43 candidates. Barnes was the only Black candidate among four finalists.
Earlier that month, then-Ald. Max Prestigiacomo, who represented the campus-area 8th District, announced he wouldn't seek reelection in the hope that his seat would go to a person of color. On April 20, eight new council members took office, including Prestigiacomo's successor, Ald. Juliana Bennett, a Black woman. For the first time, nonwhites make up a majority of the council in a city where nearly four in five residents are white.
"I wouldn't have run if elected officials in the Madison area were doing their job to listen and act on community demands," Bennett said, adding she hoped the new council "can do away with the white-washed, passive-aggressive politics that don't actually address the issue and are meant to appease the privileged."
Syed Abbas, the new council president, is from Pakistan and in 2019 became the first South Asian elected to the council.
"The events surrounding George Floyd's death, the Black Lives Matter movement, and the pandemic, have all made it very clear that we need to look out for and take care of one another, especially those marginalized communities who historically have not had their voices heard," Abbas said.
In May of this year, Kalvin Barrett was sworn in as the first Black sheriff of Dane County, after Gov. Tony Evers appointed him to fill out the remainder of retiring Sheriff David Mahoney's term.
The price of protest
Anger over the death of Floyd and the police shooting of Blake and other Black people boiled over repeatedly last summer. The vandalism and looting Downtown, combined with the closures from the COVID-19 pandemic, cost businesses an estimated $200 million last year compared to 2019, a drop of 62%.
Forty-four Downtown business have closed since March 2020 out of 237, while 32 have opened in that time frame, according to Tiffany Kenney, executive director of the Central Business Improvement District.
"I think the Downtown is still hurting," Kenney said. "There is a lot of interest in locating businesses Downtown, but there's a lot of hesitancy to commit to it. People are anxious and nervous about making the commitment."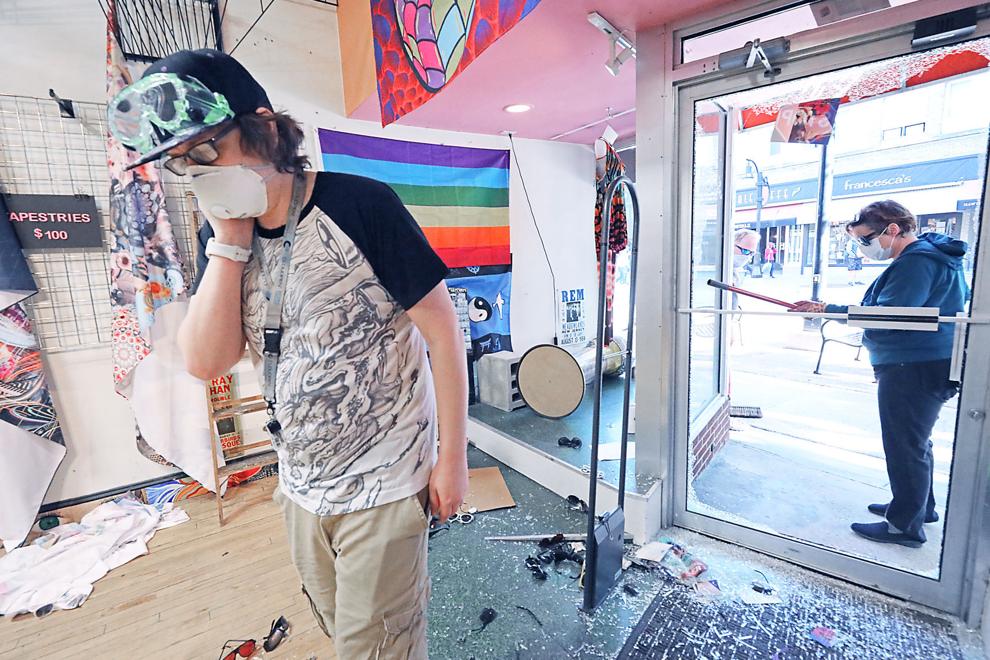 Consequences for many of the demonstrators have also been sobering.
In the year since the protests began, nearly 60 people were charged in felony cases and more than a dozen others were charged with misdemeanors. They ranged from burglary for looting businesses Downtown and elsewhere to criminal damage to property for breaking windows and tearing down statues on Capitol Square, to attempted arson for attempts to set fire to buildings.
Authorities began filing charges during the summer and have continued. Some charges have been filed as recently as March. Few have made their way through the courts at this point, in part because of a general slowdown in processing cases due to the COVID-19 pandemic, which stopped jury trials for more than a year. Trials are now being scheduled and are resuming June 1.
So far, none of the cases that have settled resulted in long prison sentences. The longest so far has been a five-year federal prison sentence given to Anthony Krohn, 37, of Madison, who accidentally shot himself in the leg during a protest while carrying a gun that, as a felon, he was not allowed to have.
But he may have company soon among those facing federal charges. Kyle Olson, 29, of Janesville, arrested during a Downtown protest, is to be sentenced June 4 in federal court, also for gun possession by a felon.
Marquon Clark, 26, of Madison, who was charged with trying to set fire to the City-County Building on June 24, is set for a plea and sentencing hearing on June 2. A plea agreement calls for a sentence between six and nine years. He also faces felony criminal damage charges in Dane County related to the Capitol Square statue incidents.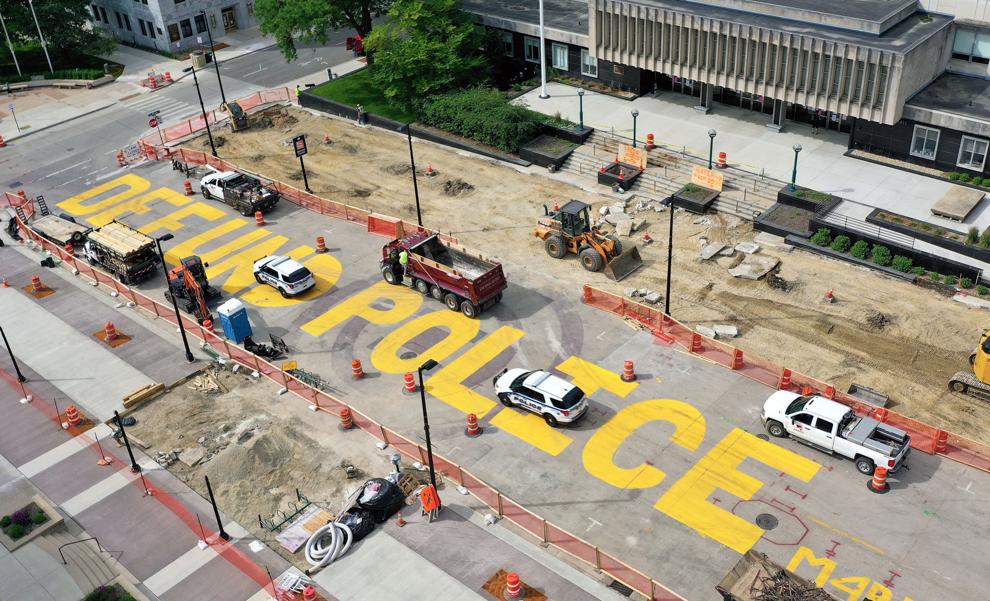 Two others charged in federal court with trying to set fires, Anessa Fierro, 28, and Willie Johnson, 46, both of Madison, have both agreed to plead guilty to attempted arson, which carries a mandatory minimum five years in prison, or up to 20 years.
Federal charges, however, haven't automatically meant prison. Devonere Johnson, 28, of Madison, who was charged with extortion for threats he made to business owners Downtown, received a time-served sentence plus probation after pleading guilty to extortion in federal court. He also received time-served sentences for some misdemeanor charges in Dane County.
On the state court side, in early outcomes of some of the looting-related burglary cases, those who don't have prior criminal records have been granted first-offender dispositions in exchange for guilty pleas. The conviction is not entered. Instead, if the accused completes the first offenders program, the charge is dropped.
Some plea hearings in other cases are scheduled in the coming months, while other defendants plan to go to trial. The outcomes of other cases are being negotiated. Some of those still pending include cases for Noa Q.P. Reick, 22, of Middleton, and Anthony M. Torres, 21, of Fitchburg, who are each charged with multiple looting-related burglaries Downtown, and several people charged with tearing down statues of abolitionist Hans Christian Heg and the allegorical figure Forward.
Some Downtown business owners and residents say police didn't do enough to stem the destruction, while protest organizers have long complained that authorities have been more concerned with protecting property than Black lives.
"At the end of the day, George Floyd is still dead," Ramirez Gomez said. "He's not coming back to his little girls. And that's not justice."
State Journal reporters Barry Adams, Emily Hamer, Dean Mosiman, Chris Rickert and Ed Treleven contributed to this report.
Why Madison is marching: 'I feel like we're not real citizens'
Yeshua Musa, 28, Madison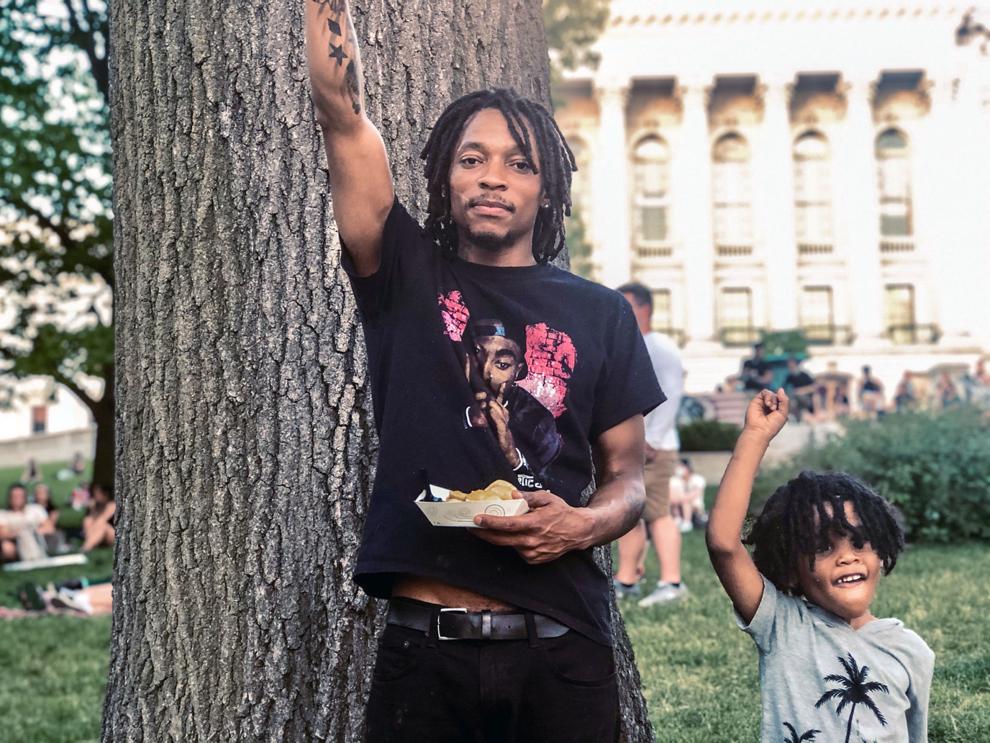 Damani Robinson, 23, Madison
Rodrick Page, 54, Milwaukee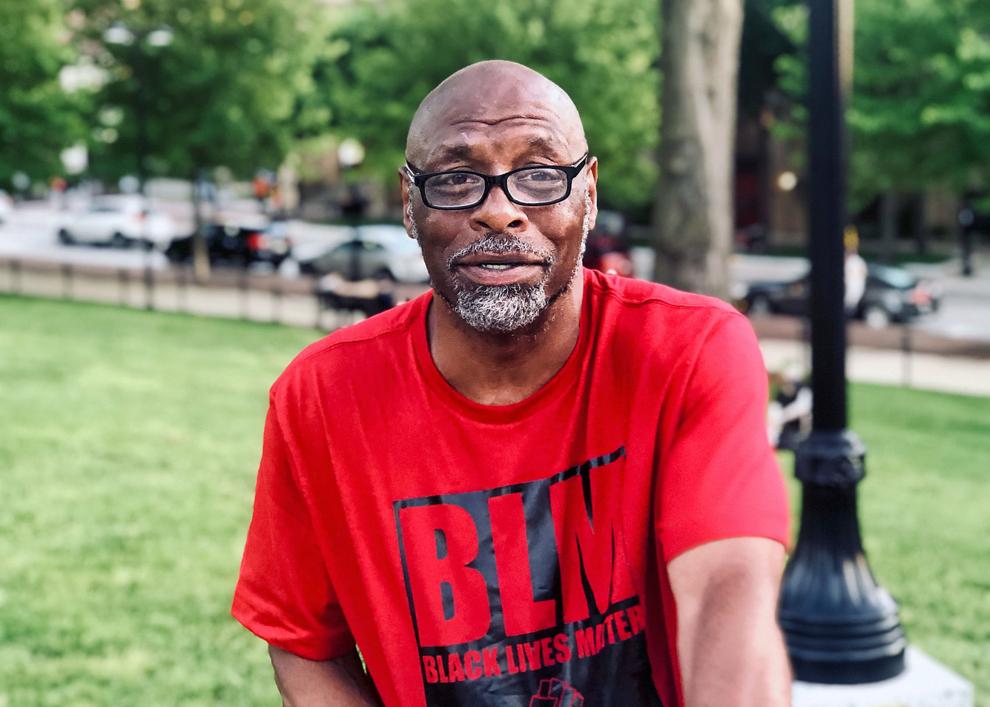 Sophia Tollefson, 18, Madison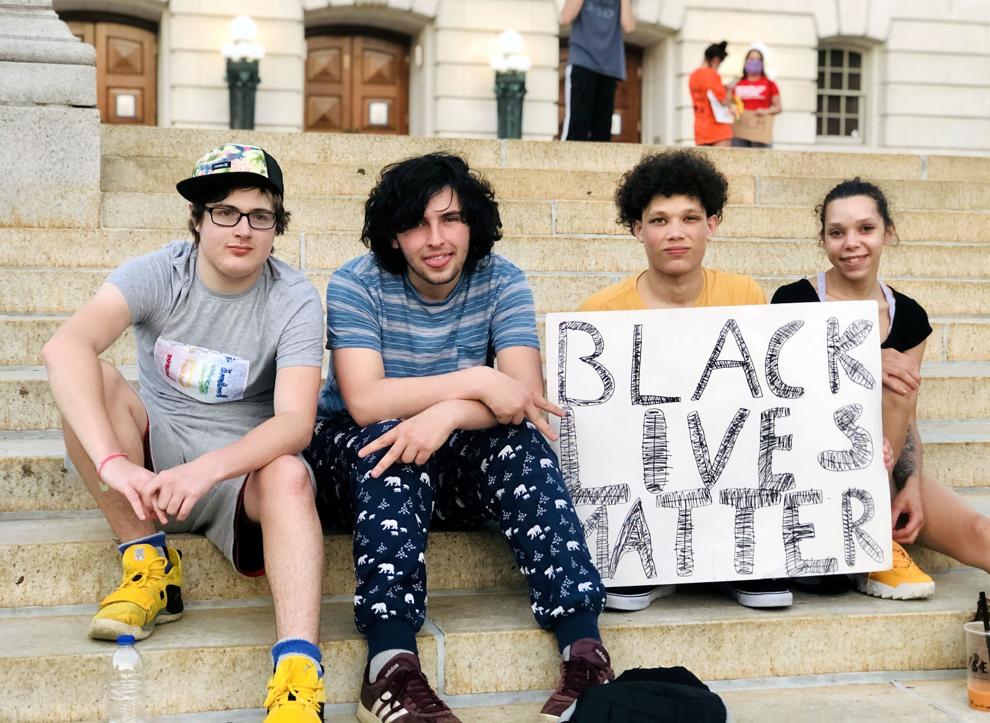 Jessica Ayite, 18, and Tamiya Smith, 18, Madison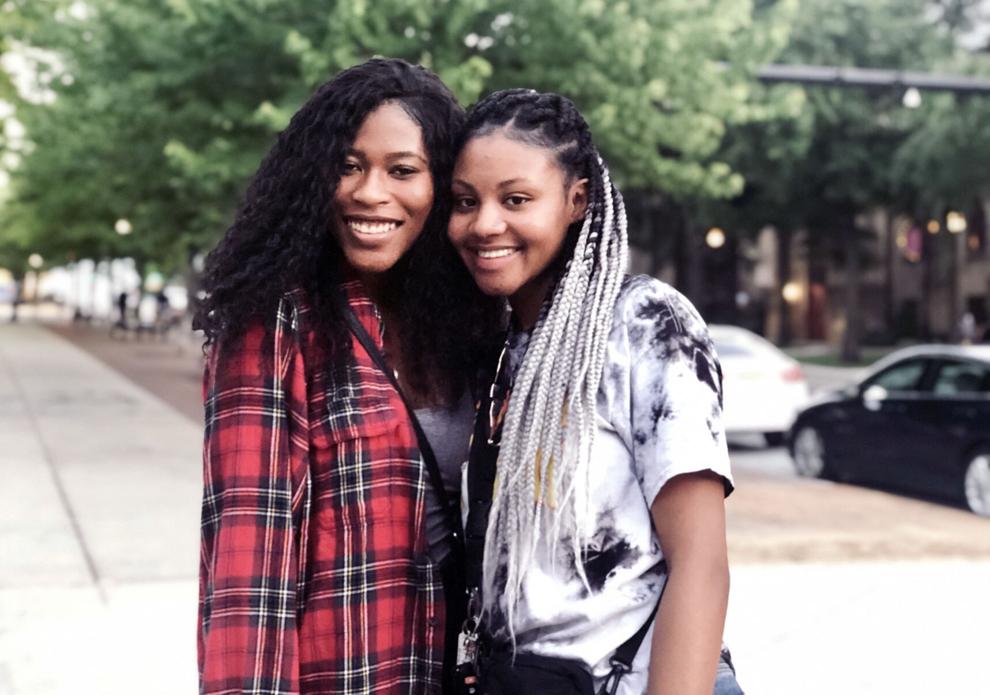 Betty Li, 28, Madison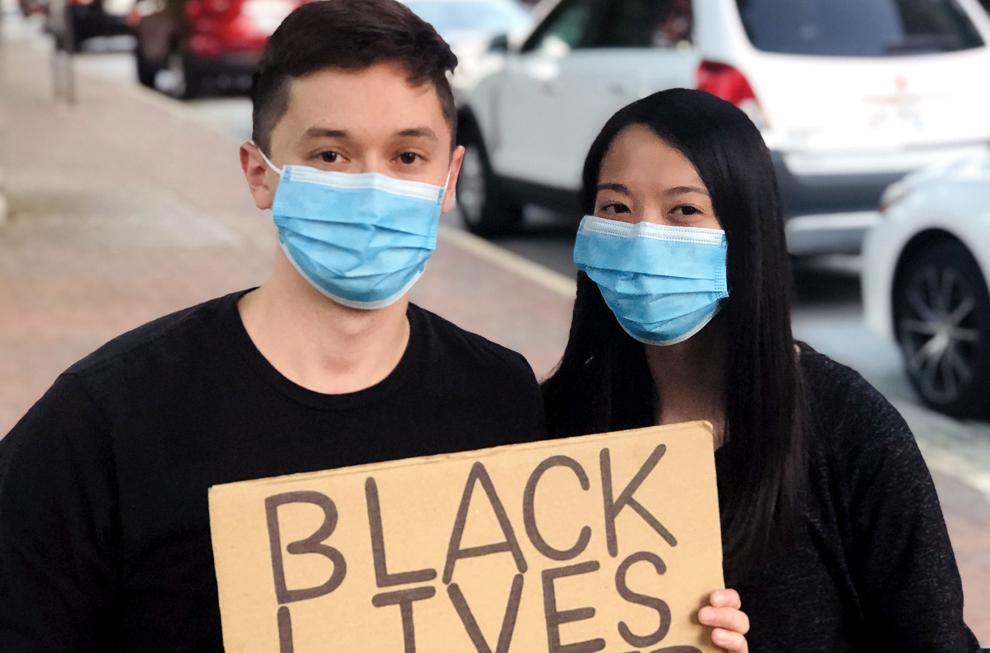 Brandon Eaton, 25, Madison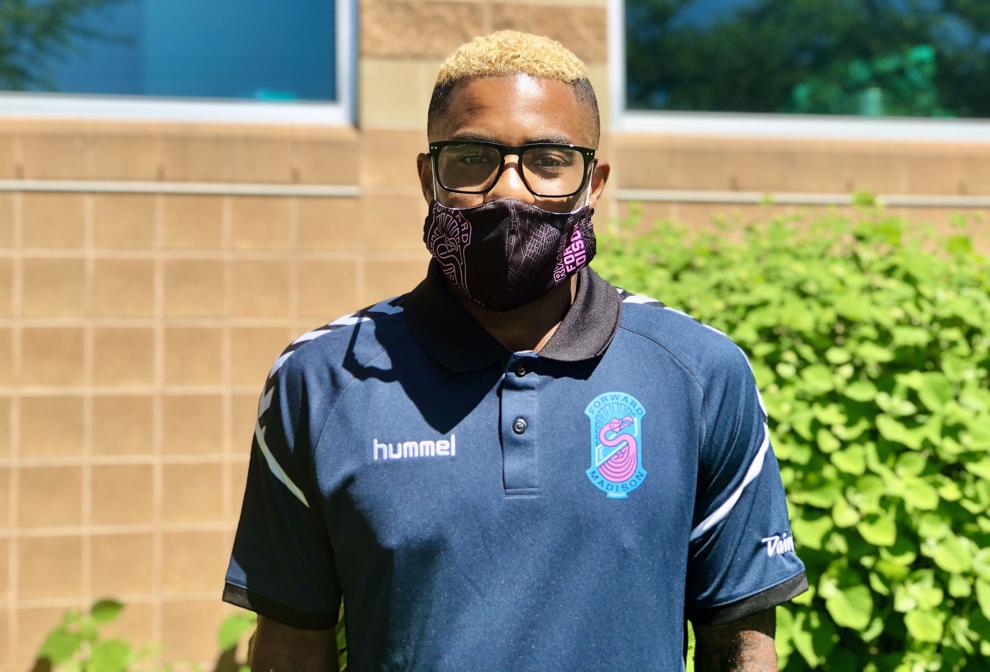 Alyssa Ivy, 23, Madison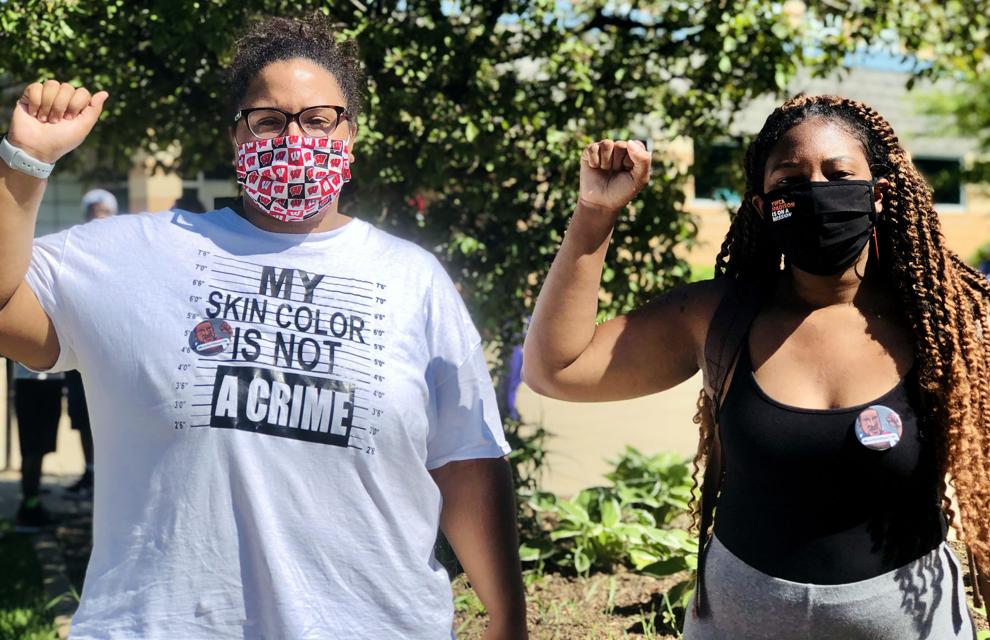 Gavin Doby, 18, Fitchburg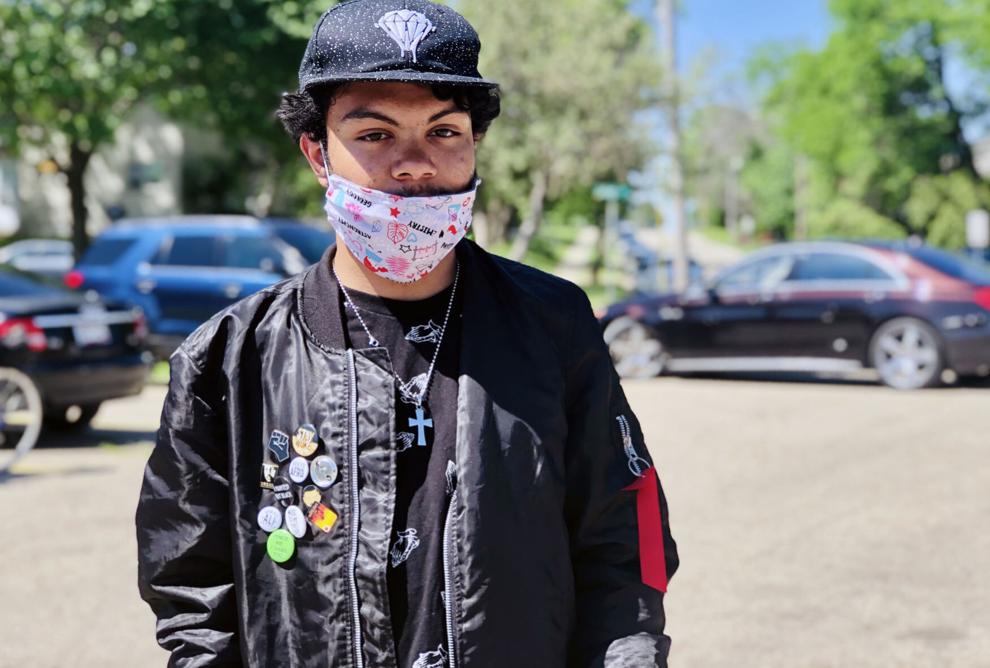 Ventae Parrow, Milwaukee