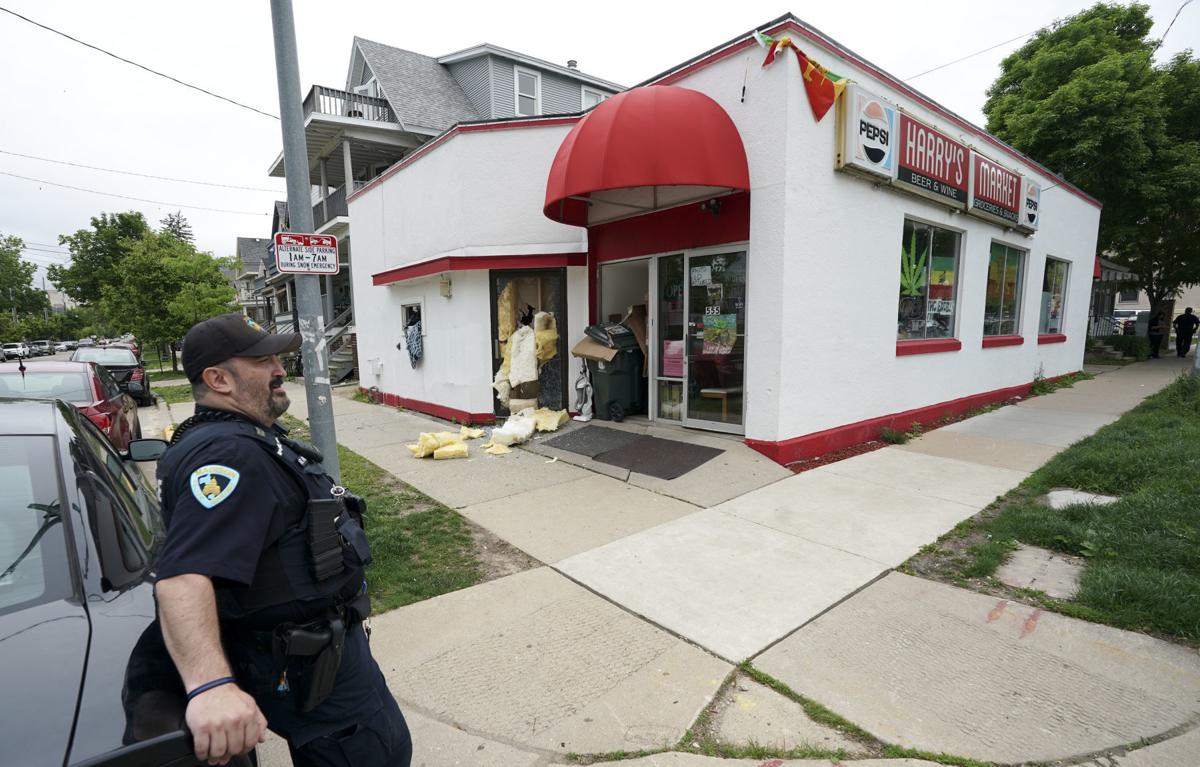 Two men whose self-styled storefront Rastafarian church was raided by police last week over alleged marijuana sales have been charged with possession with intent to deliver marijuana.
Jesse R. Schworck, 39, and Dylan P. Bangert, 23, both of Madison, were also charged Tuesday with maintaining a drug trafficking place and possession with intent to deliver marijuana. Bangert also faces one count of delivery of marijuana, while Schworck faces three delivery counts.
Schworck also faces misdemeanor battery and disorderly conduct charges stemming from an alleged dispute with a customer who he said took marijuana "sacrament" from the church without paying, a criminal complaint states.
Schworck and Bangert were arrested following the raid on May 29 by the Dane County Narcotics Task Force at the Lion of Judah House of Rastafari, 555 W. Mifflin St., but were released after appearing in court on Friday. They were soon arrested again, and while Schworck was released, Bangert remained in jail.
A separate criminal complaint states that on Friday, after his release from jail, Bangert was seen by an officer at Bedford and West Mifflin streets, "posing" by a squad car with a large bag of marijuana. He faces a marijuana possession charge for that incident.
You have free articles remaining.
Schworck was arrested Saturday morning in Stoughton on a domestic-related disorderly conduct charge and two bail jumping charges related to his previous arrest, the Dane County Sheriff's Office said.
Bangert was released on a signature bond after appearing in court on Tuesday. Schworck is scheduled to appear in court on Thursday.
According to court documents, police wrote that on March 26 they were sent to the storefront after an anonymous caller complained that the occupants were advertising and distributing marijuana.
According to the complaint:
An undercover police officer became a "member" of the church and used his membership on several occasions to buy marijuana. In mid- to late April, it was not uncommon for police to watch on city street cameras near the Lion of Judah as 20 to 40 people per hour went in and out of the building.
Investigators also found that a website registered by Schworck was set up to offer marijuana for sale as "sacraments." The undercover officer was able to buy marijuana through the website for pickup later.
The police raid netted $8,765 in cash, and paperwork from Summit Credit Union, where the church's business account is located, showed an apparent balance of about $40,000. Police also found more than 5½ pounds of marijuana and marijuana-based products in the building.