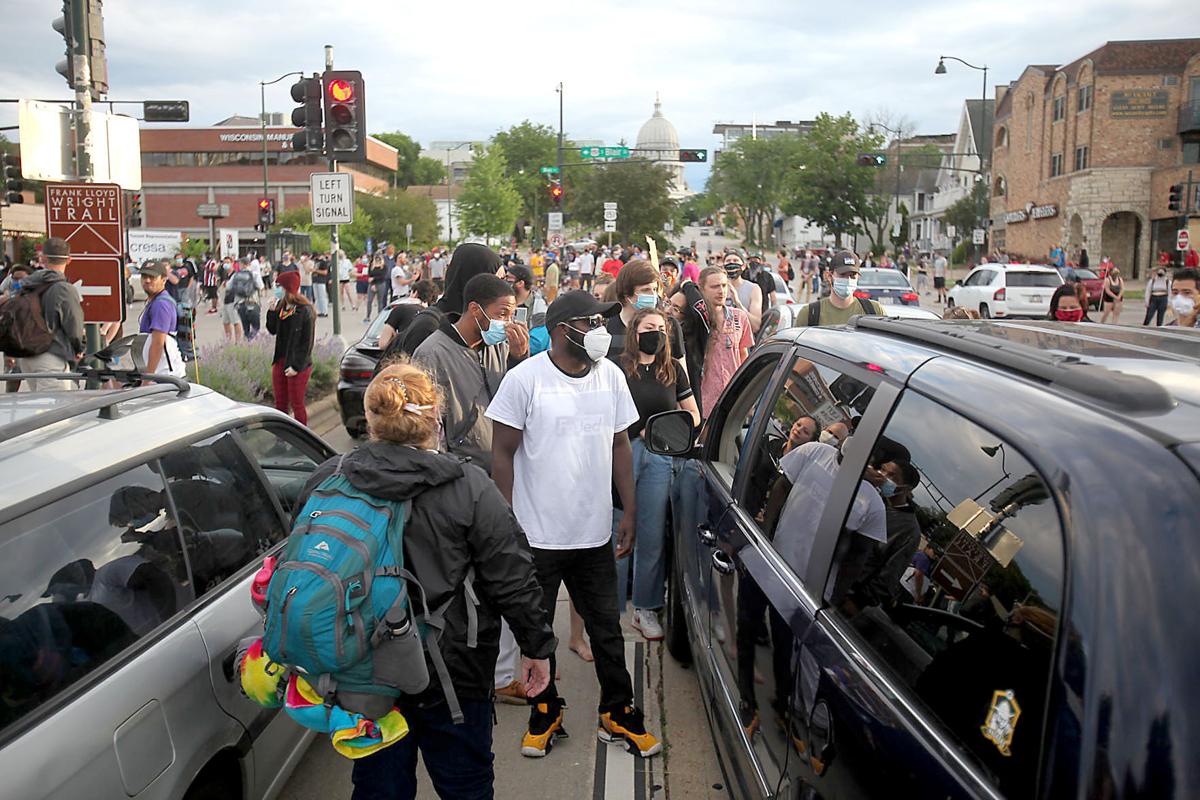 Clashes between motorists and protesters have resulted in injuries after multiple vehicles were driven through small crowds of demonstrators.
Protesters blocked traffic on multiple streets and intersections throughout Downtown Tuesday evening, including Johnson Street, East Washington Avenue, Blair Street, John Nolen Drive and Williamson Street.
Some drivers yelled out their windows as protesters weaved through stopped traffic, while others waited silently or raised their fists in solidarity from their cars.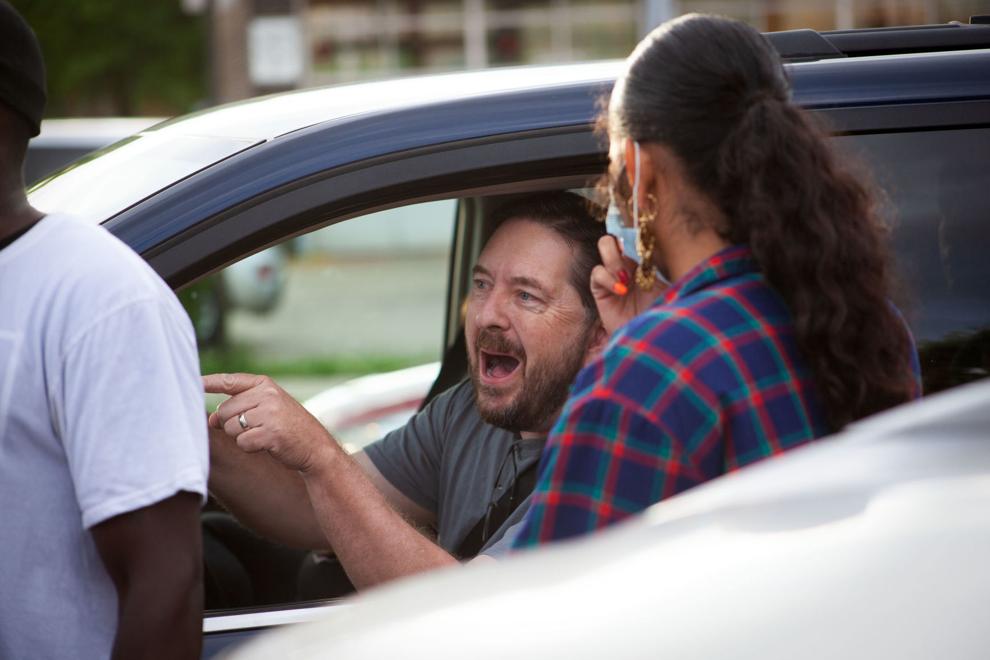 There were at least four separate incidents of vehicles being driven through crowds of protesters on Tuesday alone, Samuel Brooks, who was hit by a car, and other protesters confirmed.
Around 8 p.m. at the intersection of John Nolen Drive and Williamson Street, a red car sped through a small crowd of protesters. Brooks, 41, said he had the wind knocked out of him and sustained abrasions after being hit by the car. He landed on his nose, chin and chest, and had his chin split open.
Brooks said he was "very sore, but not seriously injured." He said a woman had her foot run over, but she also seemed to be OK.
In another incident shared on social media, a white SUV drove through a small group of protesters on Wilson Street. At another point, Brooks said he saw one woman get knocked off her bike by someone driving a car.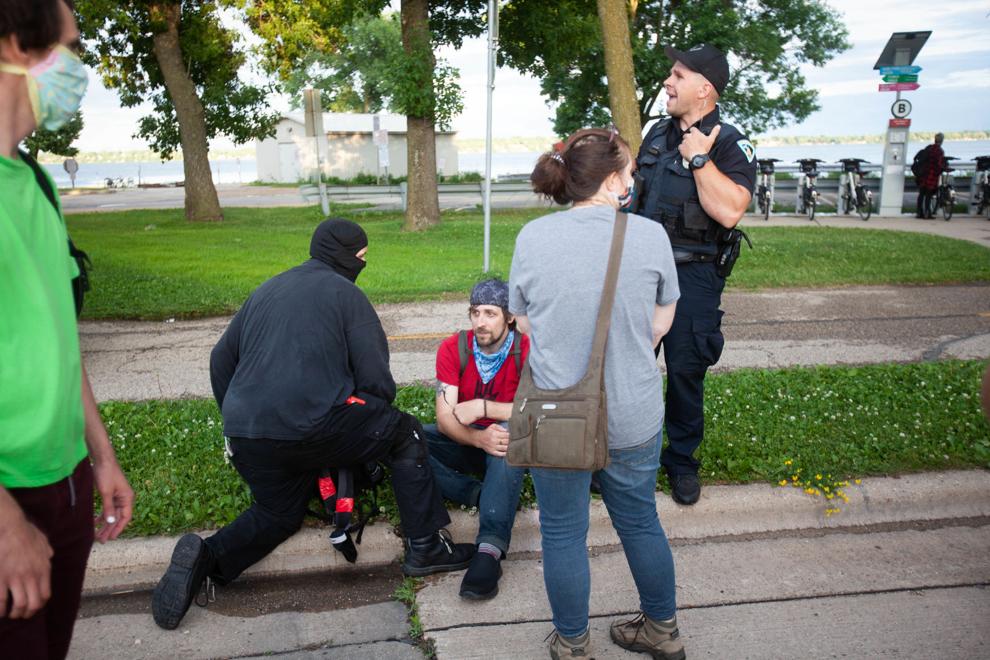 Brooks said some drivers need to rethink how they respond to protesters when they are marching through city streets.
He said the reason protesters block traffic is to "keep as many people safe as possible" while protesters take to the streets to fight for Black lives. He says motorists should be respectful when protesters ask them to go another way.
"Stay calm. Don't drive into people," Brooks said. "That is never OK."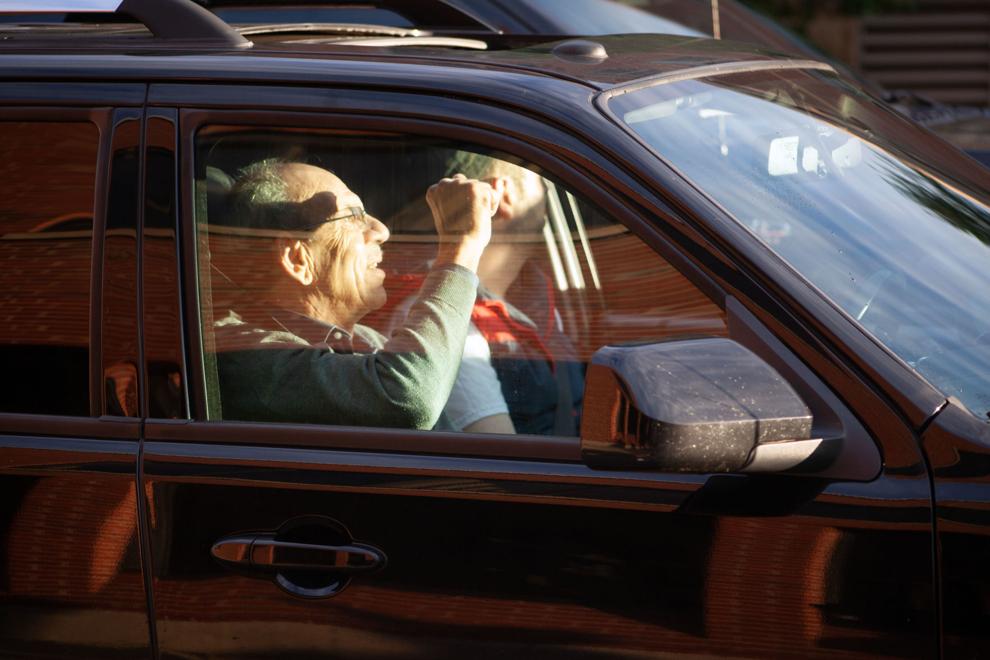 Protesters were urging drivers and passengers to come join them, or at least show signs of support for the movement. One elderly man raised his first in solidarity with protesters from the inside of his car.
But other interactions were not as calm.
On East Washington Avenue, one man yelled out his window, arguing with protesters as they yelled back.
On Blair Street around 7:45 p.m., protesters used a loudspeaker to talk at a woman in a car. They shook her vehicle, put a flag over her front windshield, and poured water and beer over the front of her car.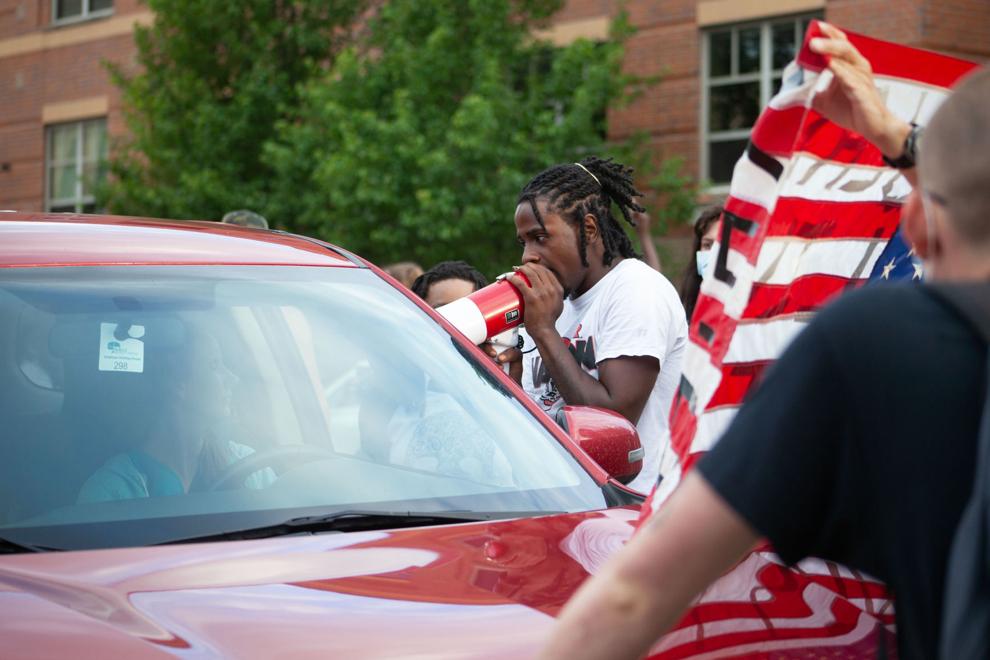 Brooks said while there is "legitimate anger" among protesters about the way systems work against Black people, "there's also a lot of love in the crowd." He said if drivers stopped to think about their cause, they may realize it's something they would want to support.
"You can join us, join with us," Brooks said. "This is your community as well."