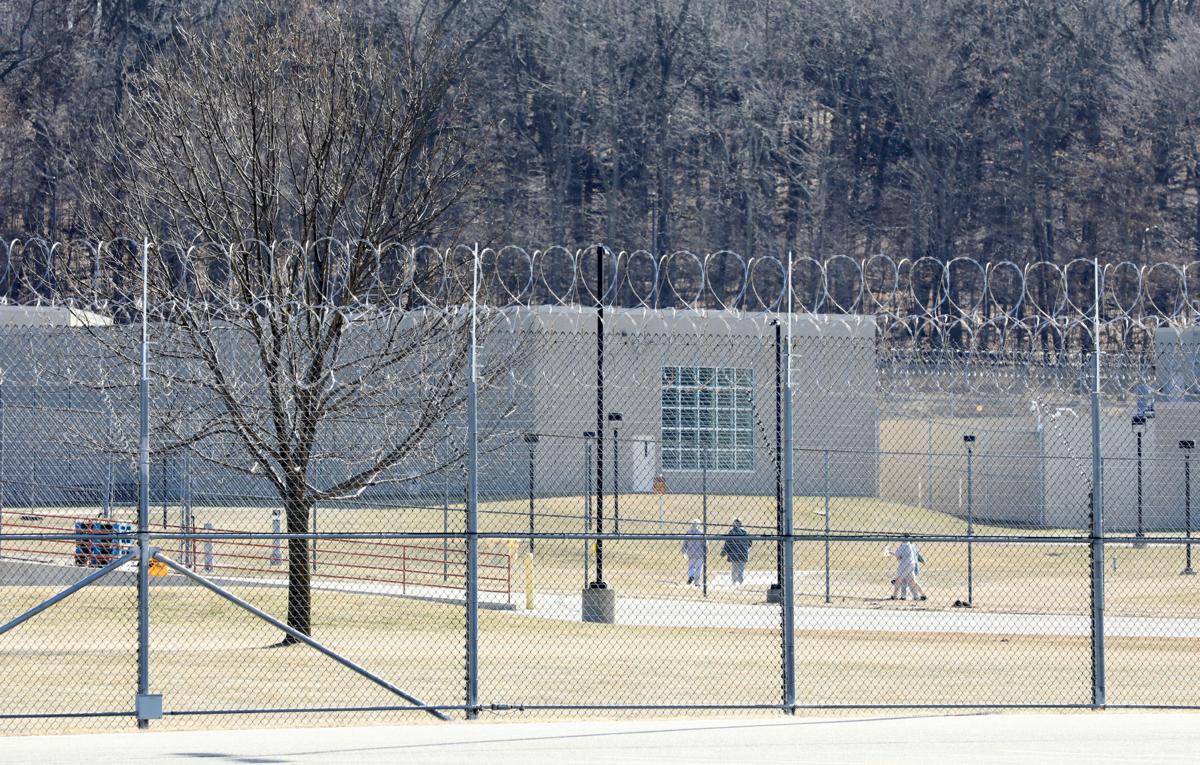 The Wisconsin Department of Corrections has vaccinated 17% of state prisoners against COVID-19, but is still lagging behind the statewide vaccination rate of 37.6% of residents who have received a dose — despite all inmates having been eligible since March 1.
Although the vaccines seem to be running behind, the number of COVID-19 cases in the prison system has plummeted. On Tuesday, the active case count among prisoners was just six — the lowest it has been since June 19. Over the course of the pandemic, nearly 11,000 Wisconsin prisoners have been infected and 26 have died.
Also as of Tuesday, 3,293 state prisoners had received at least one dose of the COVID-19 vaccine, according to DOC vaccine data that is now updated weekly.
ACLU attorney Tim Muth said that's an improvement from last Monday when only 7%, or 1,382 of DOC's roughly 19,470 prisoners, had gotten a dose. But he's frustrated that the prisons haven't been vaccinating inmates as quickly as the rest of the state, especially because prisoners have been eligible for so long. He said the vaccination process has "clearly been slow."
More than 1,900 inmates were vaccinated just within the last week — meaning vaccinations are ramping up but also that relatively few vaccinations were happening throughout March. More inmates were vaccinated this last week than all of March.
"It was good to see that the number almost doubled in a week," Muth said. "But doubling a number that was too low to begin with is not yet a trend that I can say we should be happy about."
And Muth said even 17% vaccinated is "still a long way from the number of inmates who want the vaccine." He said it's "troubling" that it took DOC until the middle of April to get to this point.
But DOC spokesperson John Beard said as DOC receives vaccines for prisoners from the state Department of Health Services, staff members have been "administering the doses as quickly as possible."
DOC is giving priority to those 65 and older and those with health issues that could make them more susceptible to getting a severe case of COVID-19. Beard said those are "two relatively small groups" of the inmate population.
"As we continue to receive more doses, vaccination will be offered to more persons in our care," Beard said.
More than 4,100 DOC employees have been vaccinated. Beard said the number could be higher, but since most staff are vaccinated at local health departments outside the workplace it's harder to keep track of the number.
More than half of the prison population has already been infected with COVID-19. But most of the 10,932 inmates who tested positive caught the virus in the fall and, although it's uncommon, could be infected again. Beard said those who have been previously infected will also be offered vaccination.
Beard said DOC fought to get prisoners prioritized in the early vaccine groups. Senate Republicans tried to prevent the state from prioritizing prisoners, but ultimately the Department of Health Services included inmates in "Phase 1b" of the vaccine distribution in the category of "residents of congregate living facilities."
Muth said the state made the right decision in prioritizing prisoners, but that's just the first step.
"It's not enough to just put them on the list, you have to follow through," Muth said.
Inmates from multiple prisons said the vaccine process started in early March, but some were frustrated they didn't have access to the vaccine sooner.
Joshua Weir, an inmate at Prairie du Chien Correctional Institution, said nurses came around to tally who wanted to get vaccinated in early March. Douglas Stream, an inmate at Kettle Moraine Correctional Institution, said he was also asked whether he wanted the vaccine in early March.
Damani Nantambu, a prisoner at Columbia Correctional Institution, was frustrated March 15 because he had signed up to get the vaccine, but he hadn't been given an opportunity to get the shot. But on April 8, he got the "one and done" Johnson & Johnson vaccine. He said he feels safer now.
"I'm ready for this disease to be over," Oshkosh Correctional inmate Richard Schmidlkofer said April 5.
The next day, Schmidlkofer, age 49, also got the Johnson & Johnson shot.
Others were vaccinated earlier. Frank Burt, an inmate at Kettle Moraine, said at his prison, everyone age 65 and up who wanted the vaccine got a dose in the first week of March.
"Everything is going well" with the vaccine rollout, Burt said in mid-March.
Muth said with the low case numbers and the vaccine getting into prisoner's arms, he's hopeful that the prison system will be able to avoid another wave of COVID-19 infections. But he said DOC will need to work hard to "get as many people vaccinated as possible."
"Hopefully we're getting to the end of this," he said. "We shall see."
---
Fave 5: Emily Hamer picks her most impactful stories of 2020