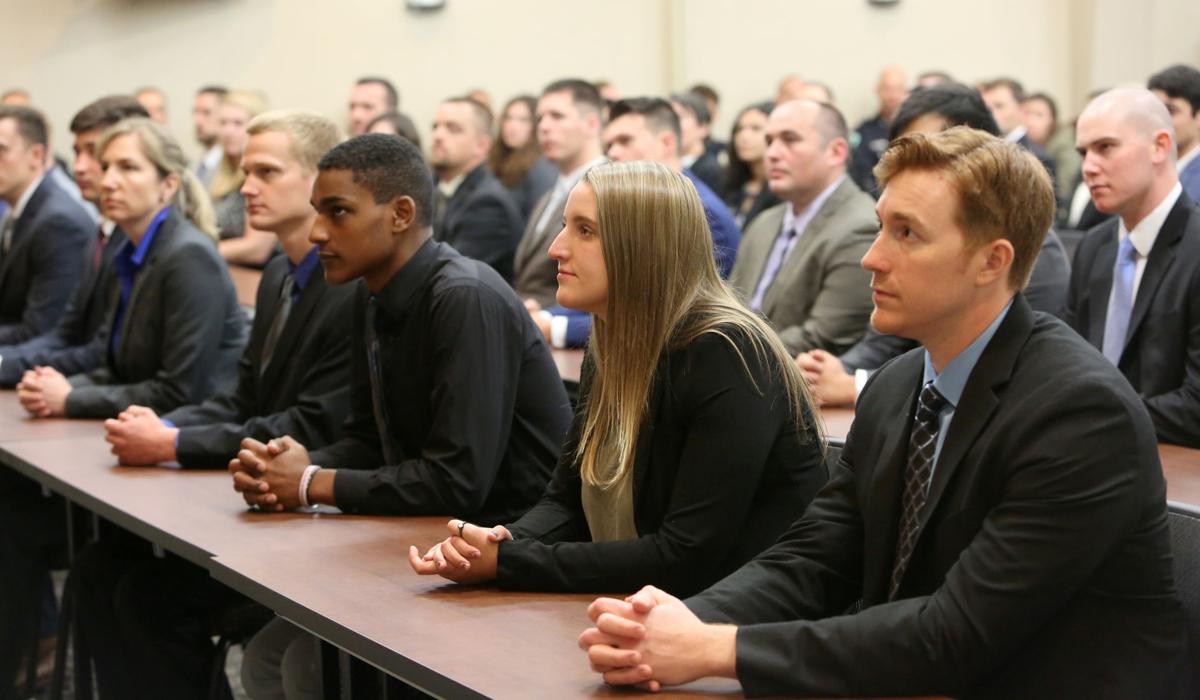 And while most everyone agrees that police departments should look like the communities they serve, diversity alone is unlikely to be enough to reverse what some see as the longstanding racism and bias inherent to American policing.
About 9.8% of the population of Wisconsin's 10 largest cities is Black, while only about 4.6% of the sworn officers in those cities' police departments are Black, according to data from the state Department of Justice and the Census Bureau.
Only Milwaukee, Madison, Kenosha and Racine have Black populations of 4% or higher of the total population, and only one of those cities' police departments — Madison's — has enough Black police officers to be reflective of the city's population.
Black people make up 6.8% of Madison's population, according to Census data, while 8.6% of the Madison Police Department's officers, or 44, are Black. In Milwaukee, the percentage of the city's Black population and Black officers are, respectively, 38.8% and 16.5%, while in Racine it's 22.8% and 9.1%, and in Kenosha, 11.5% and 3.4%.
Madison police also tout the department's relatively large number of female officers, or 28% of the department at a time when fewer than 13% of officers nationwide are woman, according to the U.S. Department of Justice.
Jennifer Krueger Favour, the Madison Police Department's chief of personnel and training, said that while the department does not have specific goals or quotas for the hiring of minorities and woman, the department strives for diversity in hiring because it has long been convinced that a more diverse department is a better department.
"People in the community want to see officers that look like them," she said. "Sometimes it's easier to listen to someone who looks like you."
A former fourth-grade teacher, Krueger Favour said the department doesn't "just focus on criminal justice people" in recruiting and has had success with recruits who have backgrounds in education or journalism, for instance. She said her own goal is to have a recruiting class that is 51% women, reflecting their proportion of the general population.
The department especially looks for people with good communication skills, she said, because being a police officer is "more than just being able to put handcuffs on people."
A different posture
Greg Jones, president of the Dane County branch of the NAACP and a member of the United Way-sponsored Law Enforcement and Leaders of Color Collaboration, calls diversity in policing "one ingredient for a different posture toward policing in our communities." Ruben Anthony, president and CEO of the Urban League of Greater Madison, agreed and said Black officers can be more "culturally competent" when policing Black communities.
But Anthony also stressed that a less-white police force is not a panacea for police violence against Black people because Black officers can also be "co-opted" into a current policing culture that is "broken," and can adopt the "blue code of silence," or the tendency among police to be reluctant to speak out against fellow officers who break the rules.
"It's my opinion that unless the culture of policing changes, sometimes diversity is not a factor," he said. If minority officers "stand by and let people get murdered," he said, diversity "doesn't matter." He supports a national policy on police use of force and wider use of police squad car and body cameras to keep officers accountable and help with training.
Jones and Krueger Favour agreed that a police department that looks like the community it serves can be an important factor in recruiting a more diverse set of officers. Growing up, Krueger Favour said, the police she saw were typically older white men.
"How do we break the bubble of young folk, African American boys and girls, to apply?" Jones asked. He suspected, but didn't have data to show, that minority interest in policing might have increased in Madison during the tenures of the city's first and second Black police chiefs: Richard Williams from 1993 to 2004, and Noble Wray from 2004 to 2013. Madison police did not have data showing whether their tenures correlated with more minority hiring.
Jones said most of the young people he speaks with don't have positive images of police, and when youth have negative interactions with officers, "they're not going to be of a mindset to becoming a police officer."
Anthony, however, said he sees plenty of interest among Black people in law enforcement, as well as firefighting, as a career, but too often minority applicants don't make it through the hiring process. He advocated for more diverse interview panels and a review of hiring practices to weed out any bias.
Evidence of bias
There is no shortage of evidence of racial bias in policing, especially when it comes to traffic stops and shootings.
In a Washington Post opinion page article originally published in 2018 and updated since then, journalist Radley Balko, who's written extensively about American policing, lists more than 40 studies or reviews that found police in departments nationwide were more likely to use force on Black people and subject them to traffic stops and other profiling.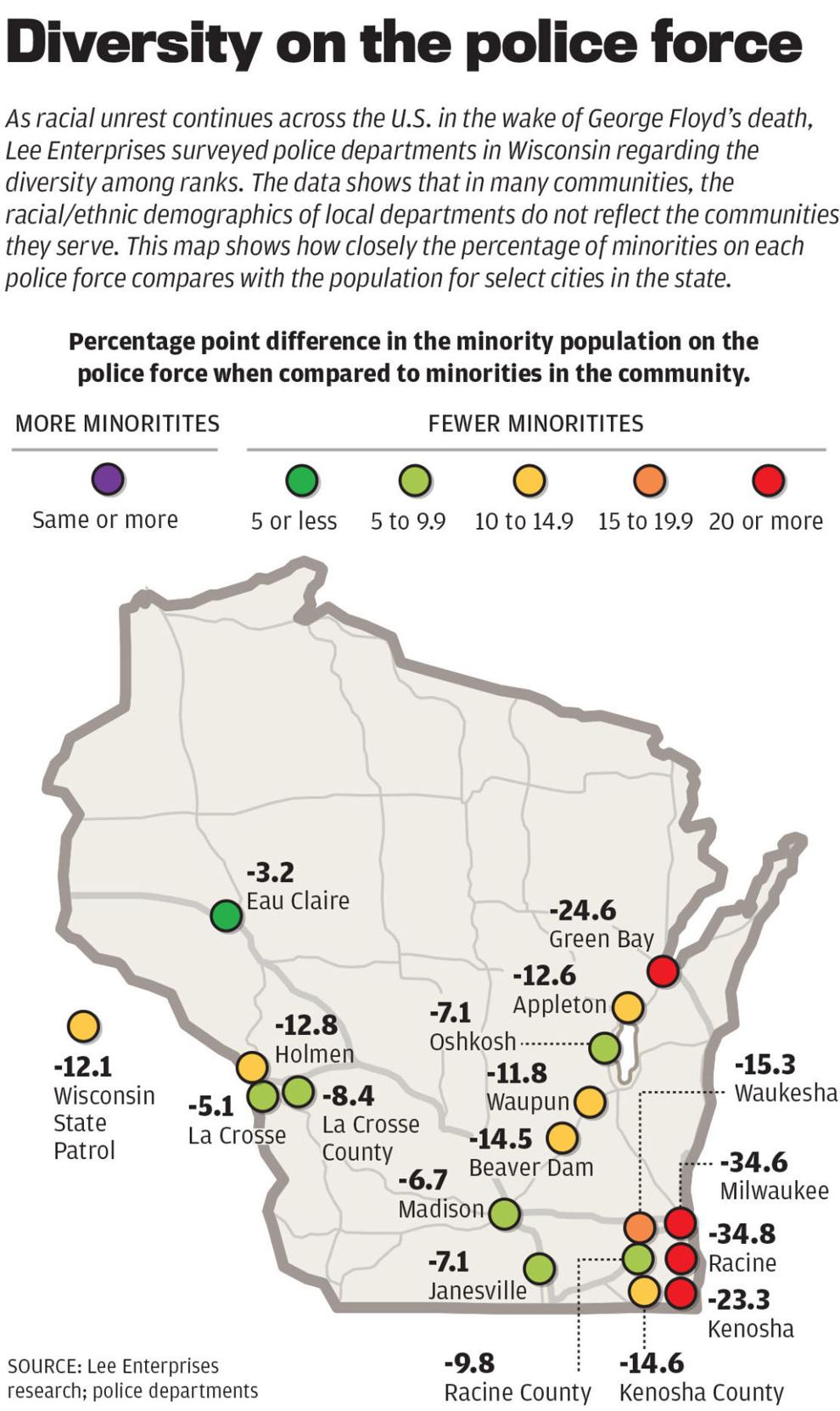 Findings in as many as half of those studies could not be explained by racial disparities in the commission of crime or factors not related to race. Balko has listed only five studies suggesting no racial bias in police practices.
In Madison since November 2012, city police officers have shot and killed seven people — five white and two Black. Four of the white people and one of the Black people were armed with a gun or other weapons.
Nationally, there is little evidence that police departments with greater numbers of female and minority officers are necessarily better at handling interactions with people of color than departments made up mostly of white men.
Michael S. Scott, the director of Arizona State University's Center for Problem-Oriented Policing and a former Madison police officer, pointed to a 2005 book by the National Academies of Science National Research Council that looked at 40 years of research on police.
While there's "some evidence that female officers use lesser levels of coercive force than do male officers," he wrote in an email, the "consensus of the research is that police departments have in fact diversified by gender, race, ethnicity and sexual orientation (not yet fully representative of society, but much more so than historically was the case), but that demographic diversification in itself has not caused major changes in police behaviors and attitudes."
Nevertheless, he said that providing equal employment opportunity, improving relations with and legitimacy in minority communities in particular, and having a workforce with a broader set of knowledge, skills and abilities are worthy goals.
"Any one of these objectives justifies diversification," he said. "The combination of them almost compels it."



Photos: How Madison answered the police killing of George Floyd
Police protests: How Madison answered the police killing of George Floyd, in photos
Protester confronts officer, May 30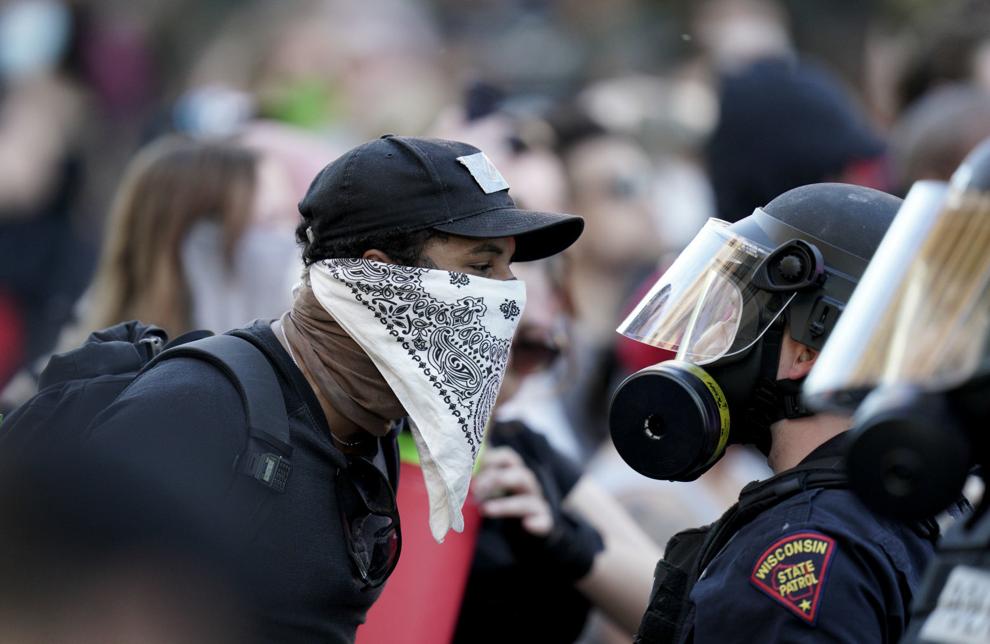 Madison protest turns destructive, May 30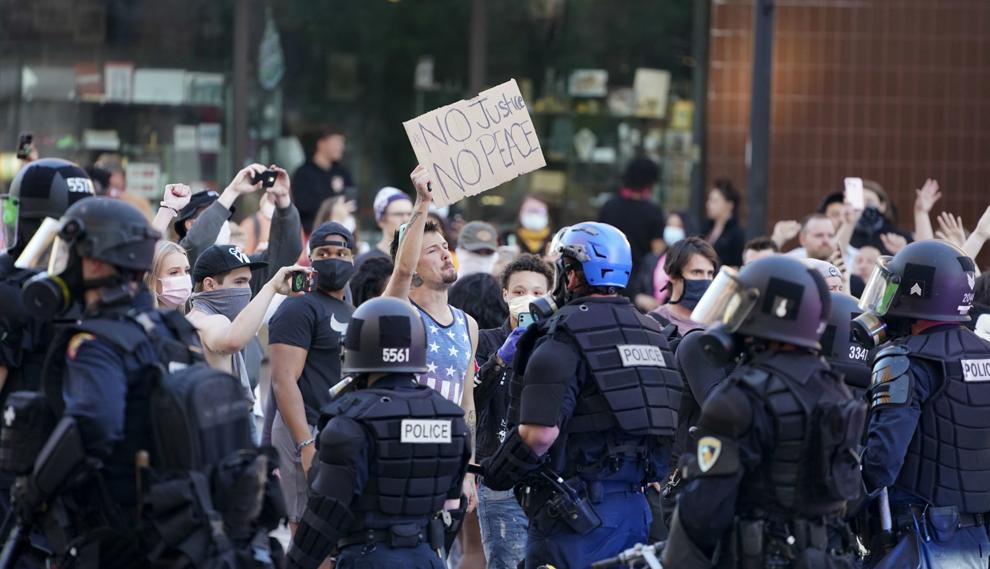 Police spray protesters, May 30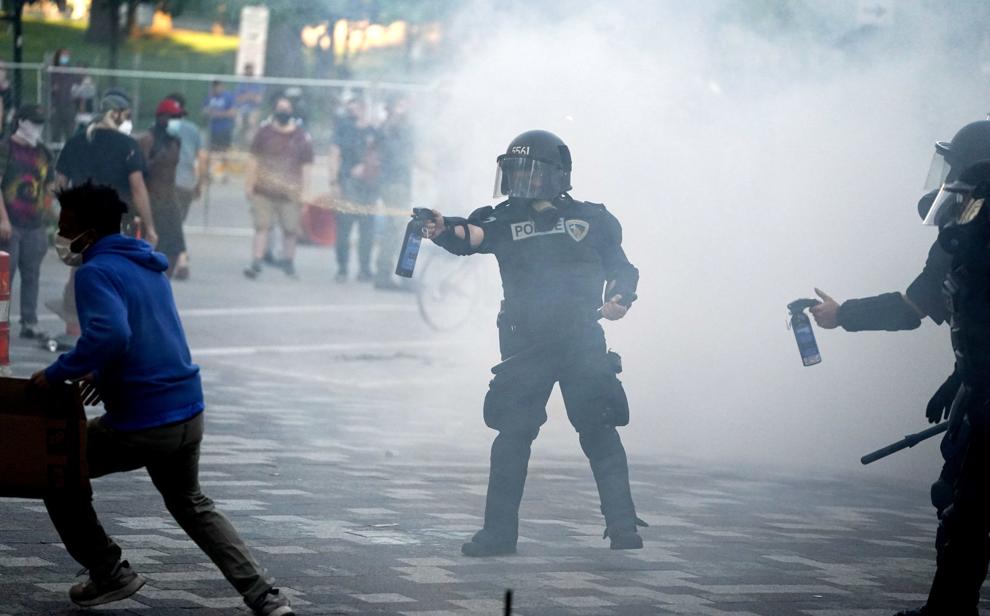 Effects of tear gas, May 30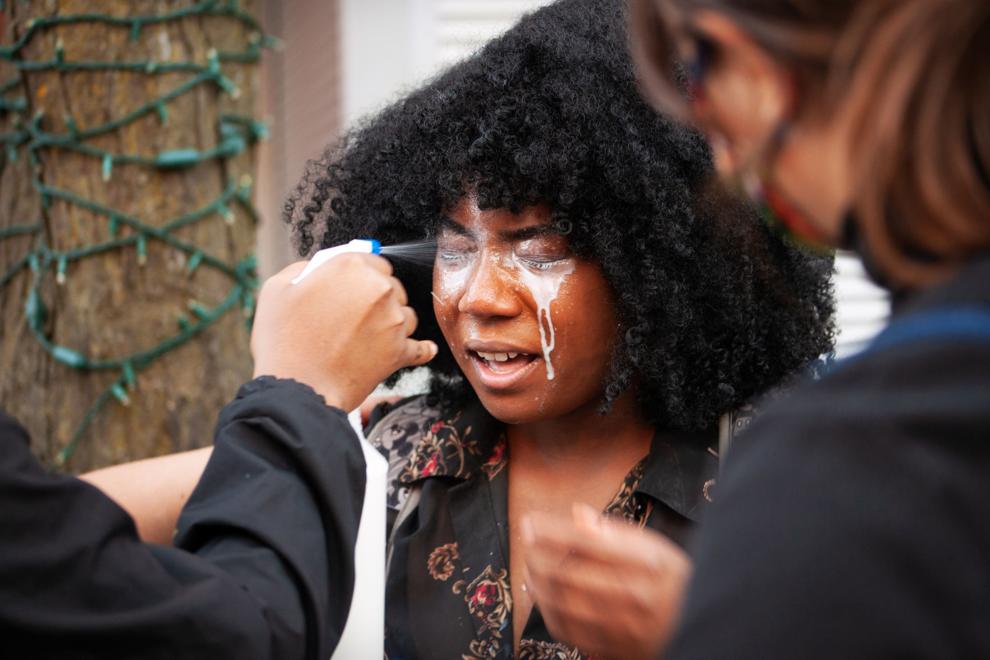 Medical station, May 30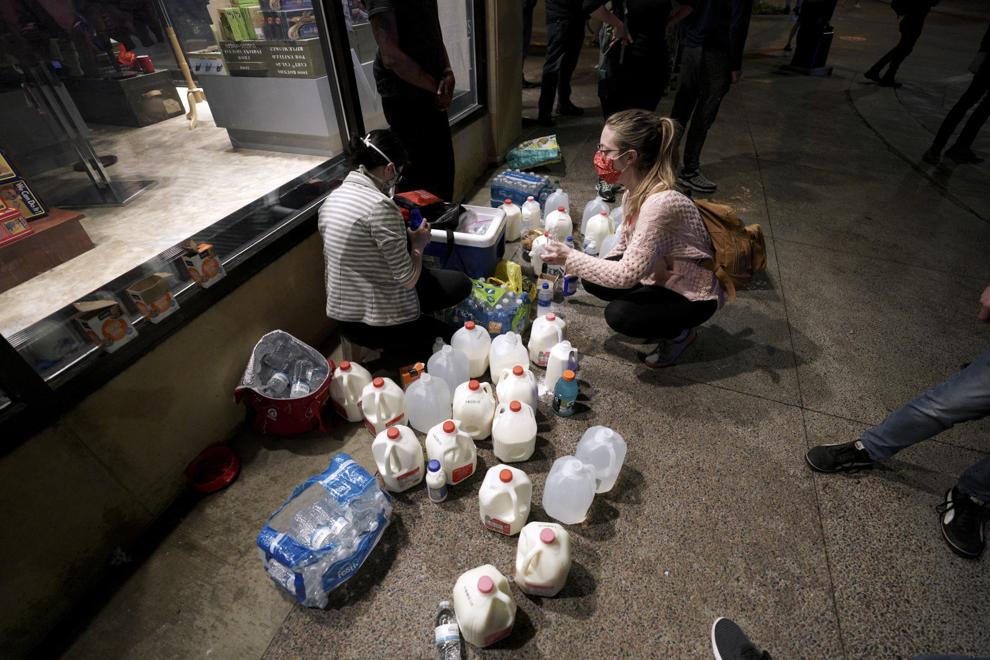 Standoff with police, May 30
Protesters meet police, May 30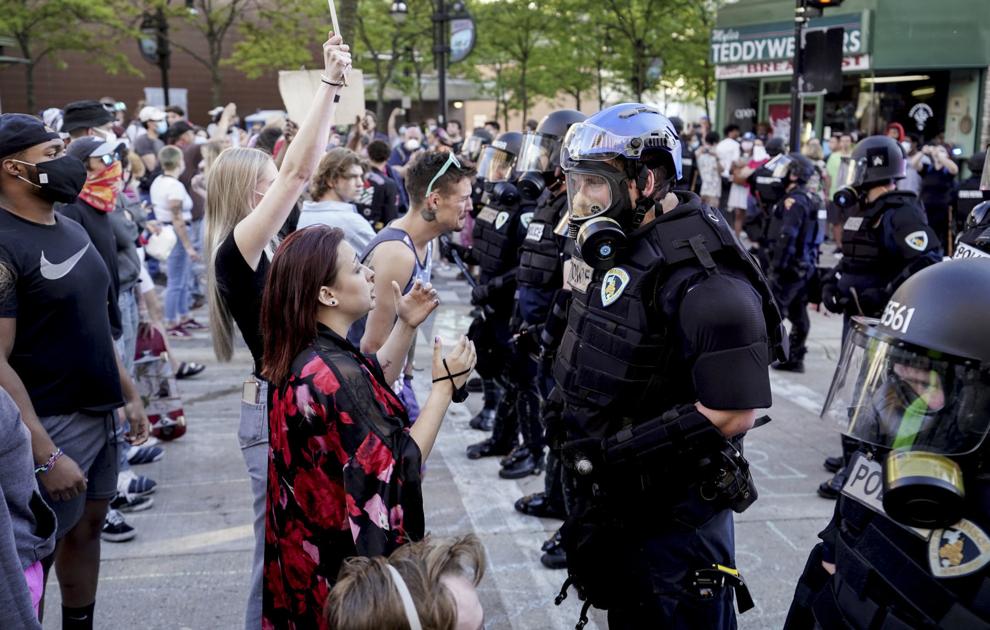 Madison protest turns destructive, May 30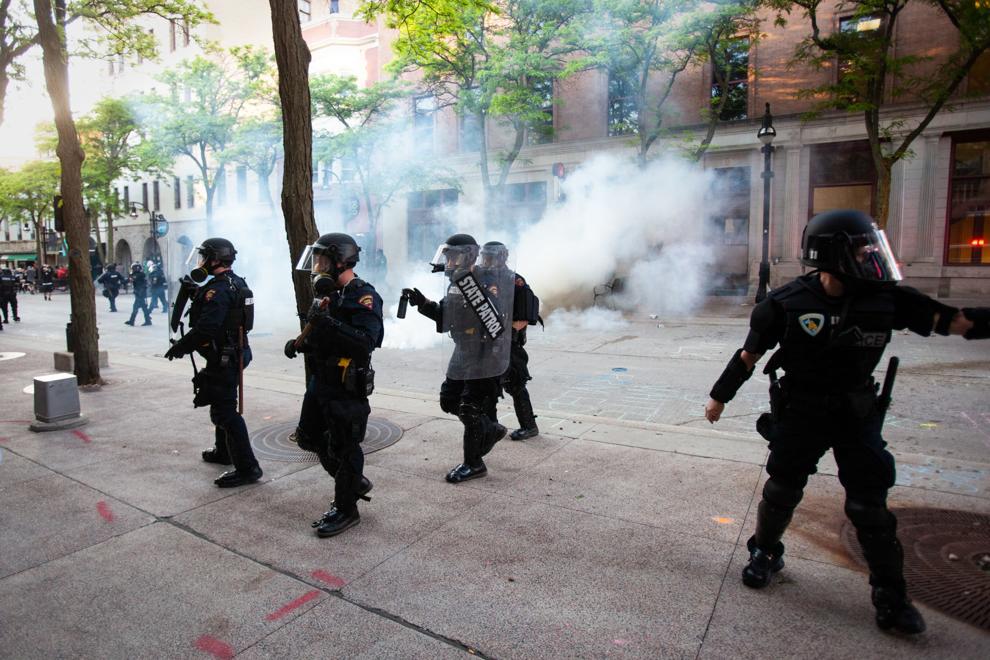 Mayor condemns violence, May 30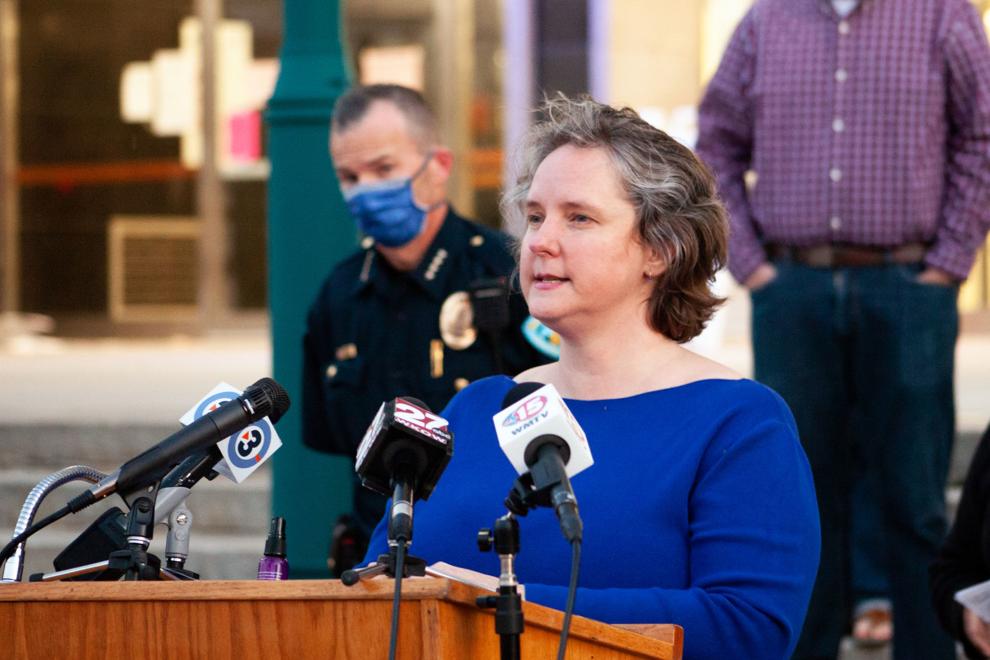 Protests May 30, 2020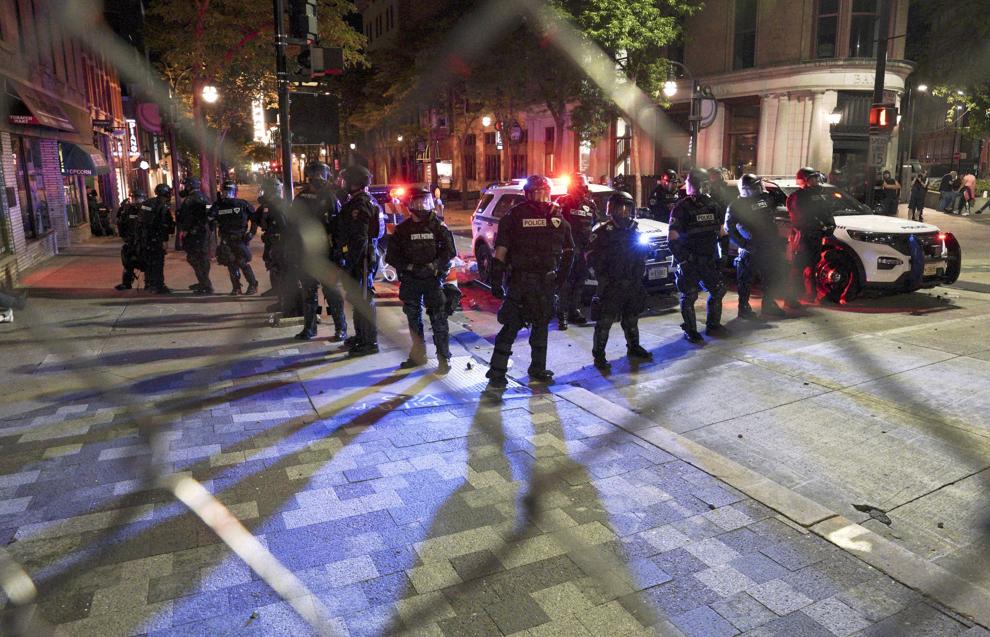 State Street press conference, May 31
Protests against police, May 31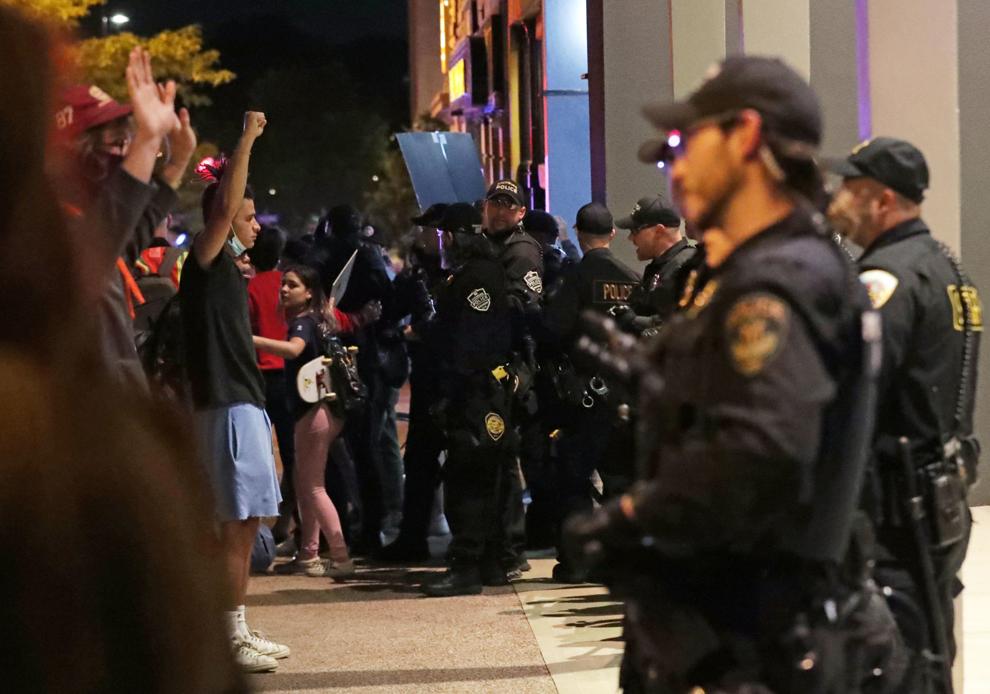 Second night of protests in Madison, May 31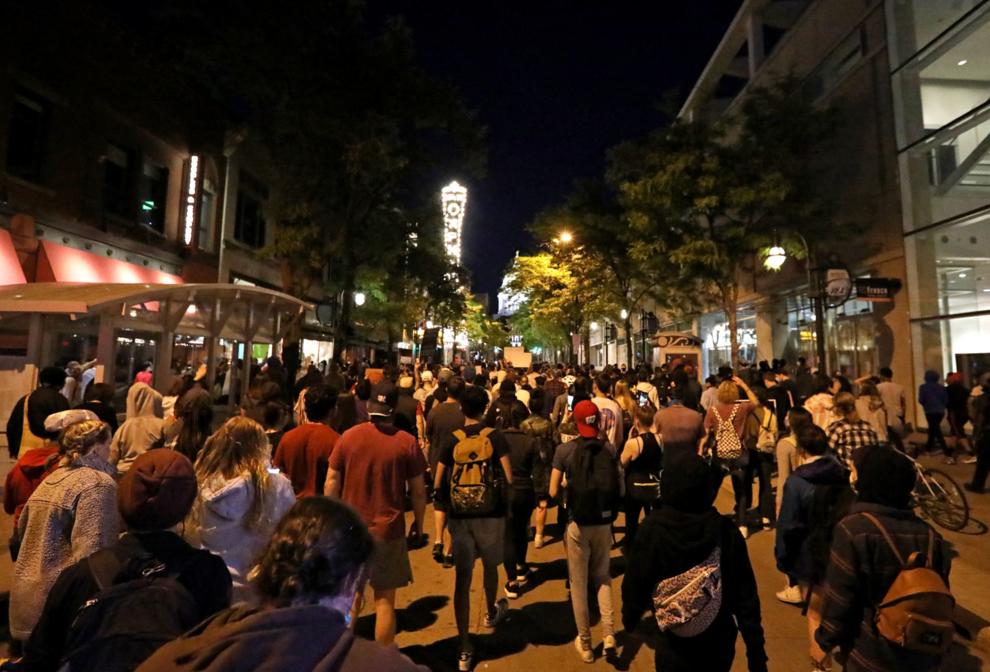 Cleanup after damage Downtown June 1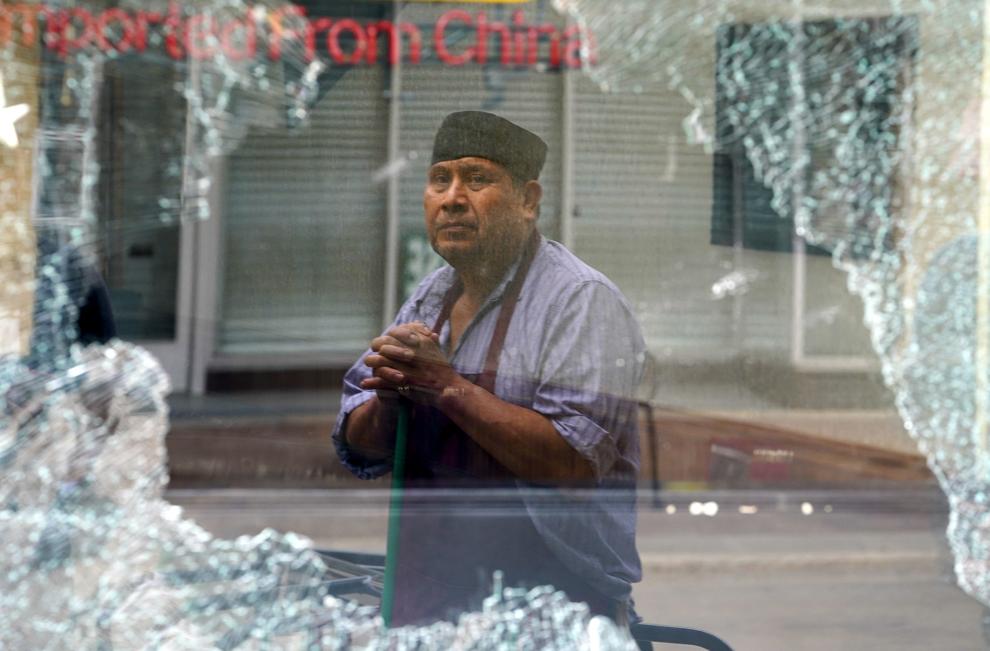 Cleanup after latest damage Downtown, June 1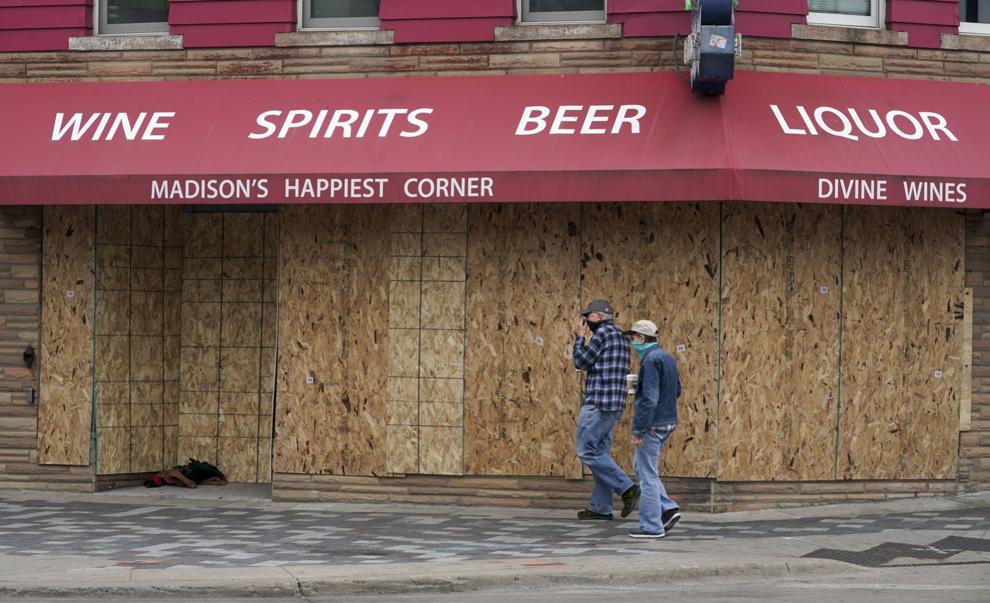 Disrupting traffic, June 1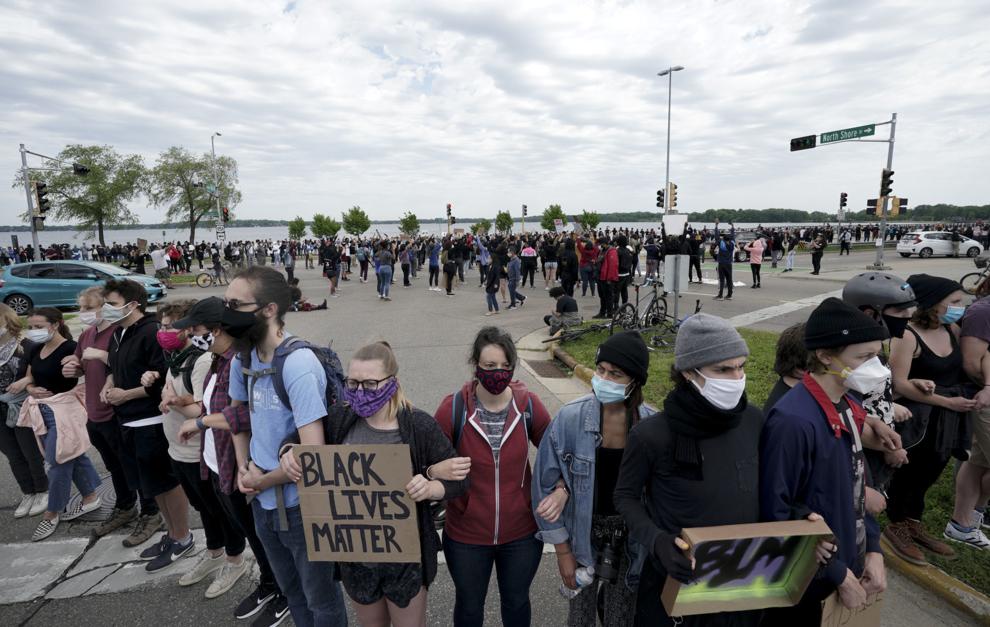 John Nolen Drive shut down, June 1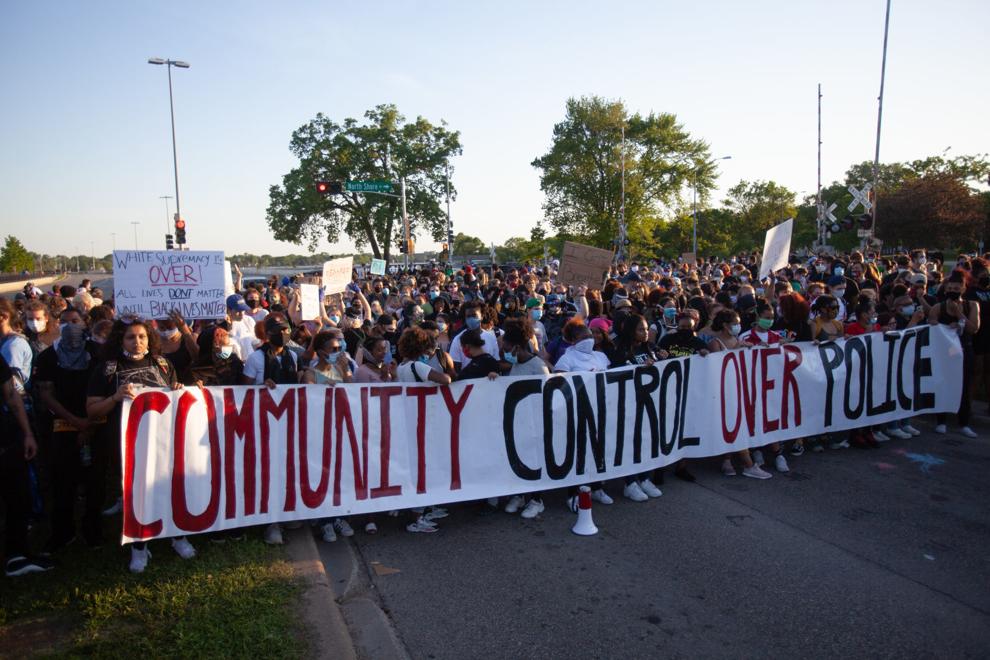 John Nolen Drive shut down, June 1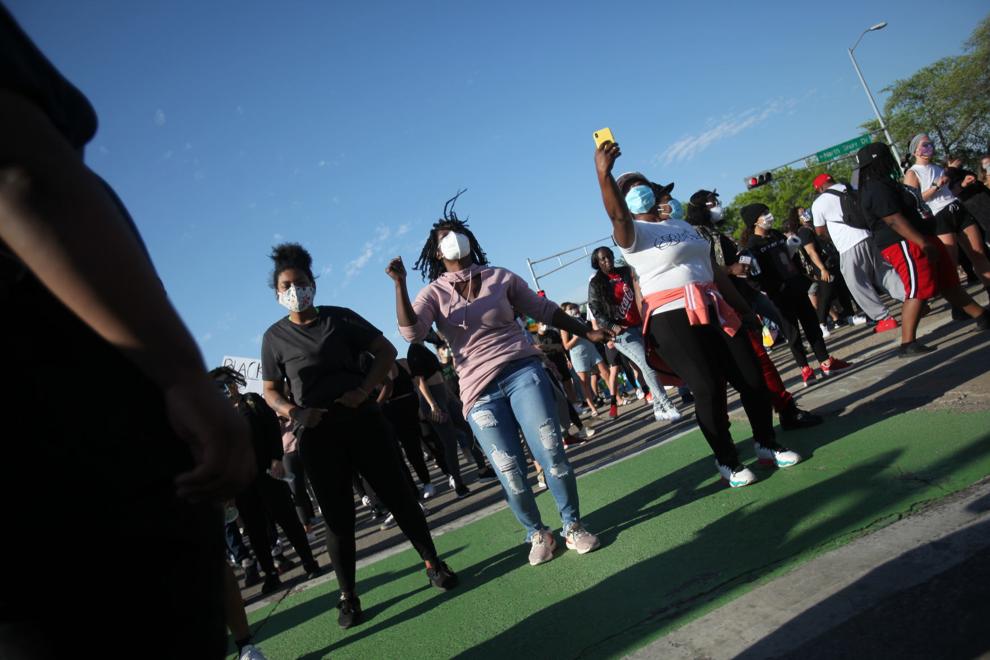 Outside police building, June 1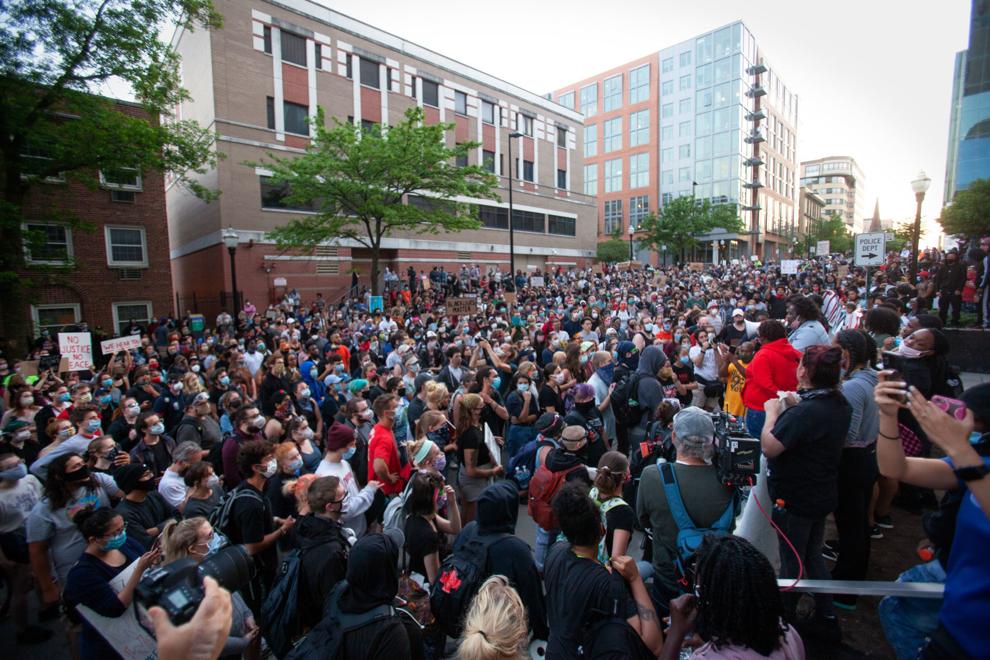 Agitators spark violence, June 2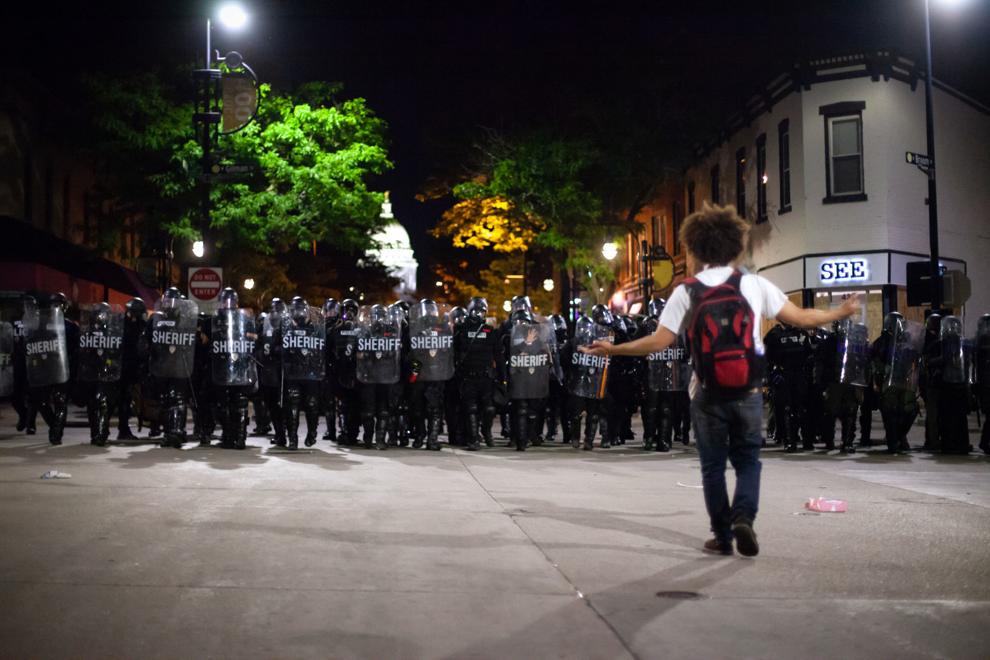 Agitators spark violence, June 2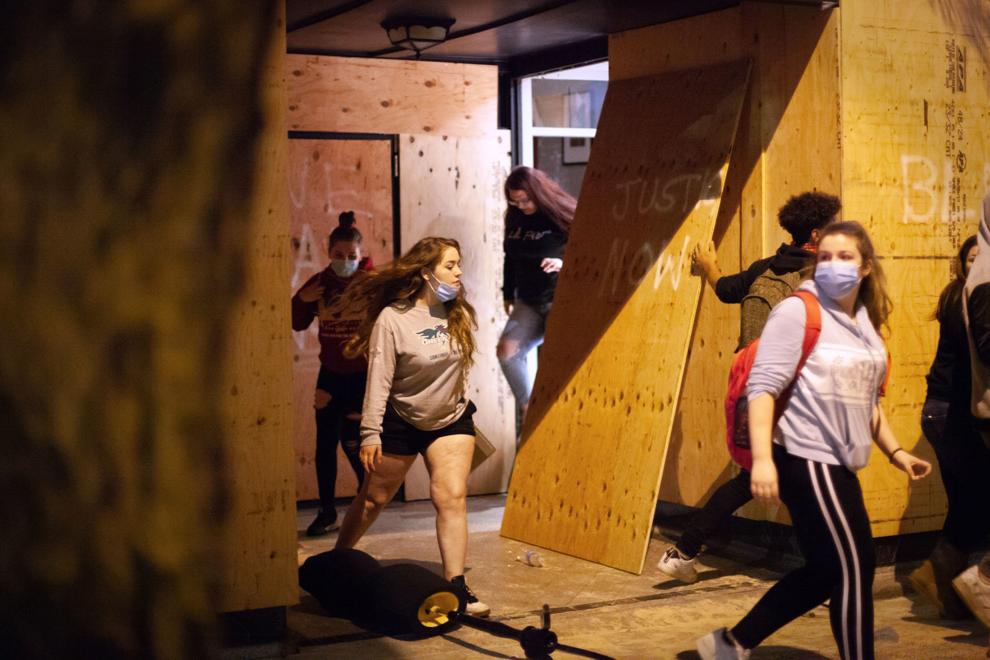 Businesses boarded up, June 2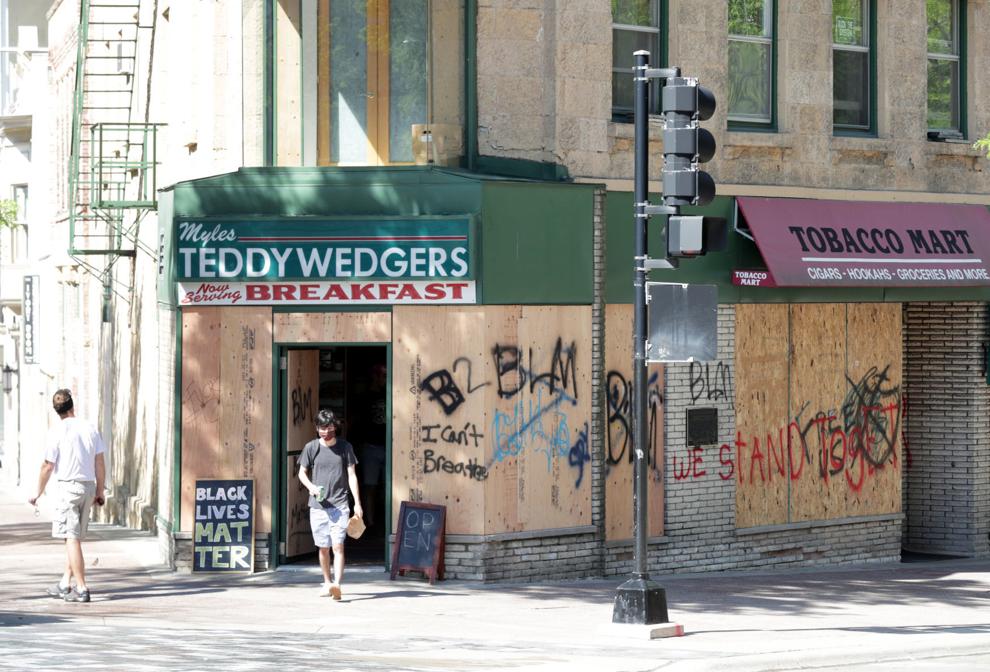 Clean-up of property damage, June 2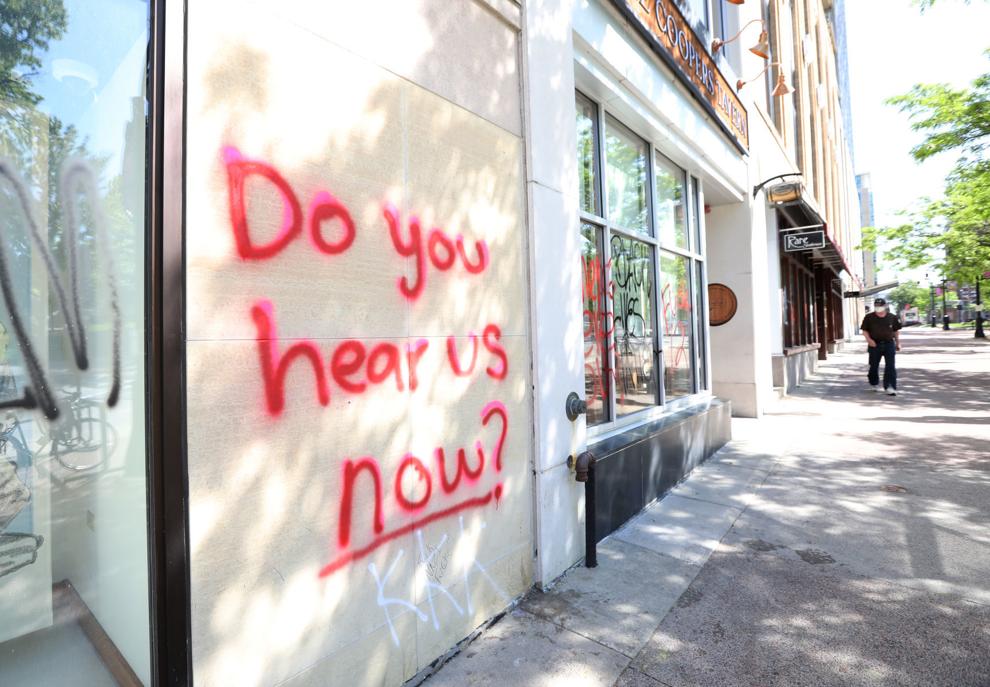 Painting murals, June 2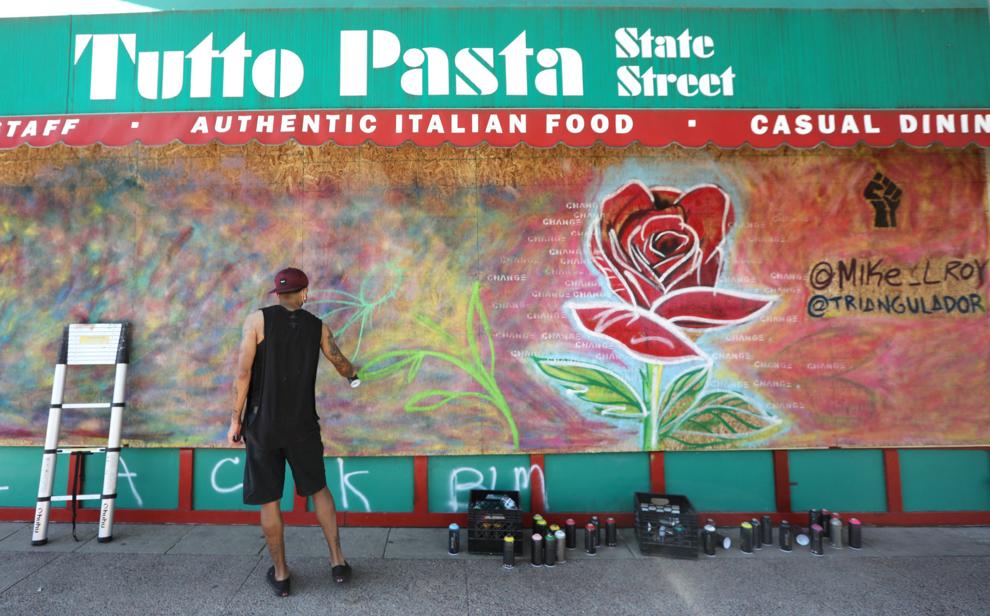 Braving the rain, June 2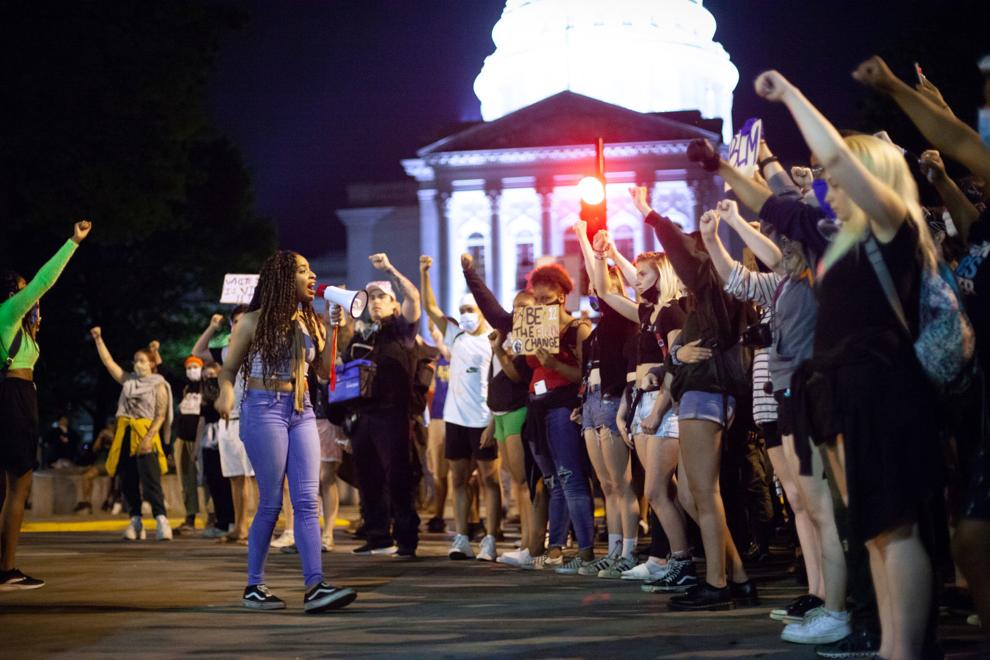 Lighting candles, June 3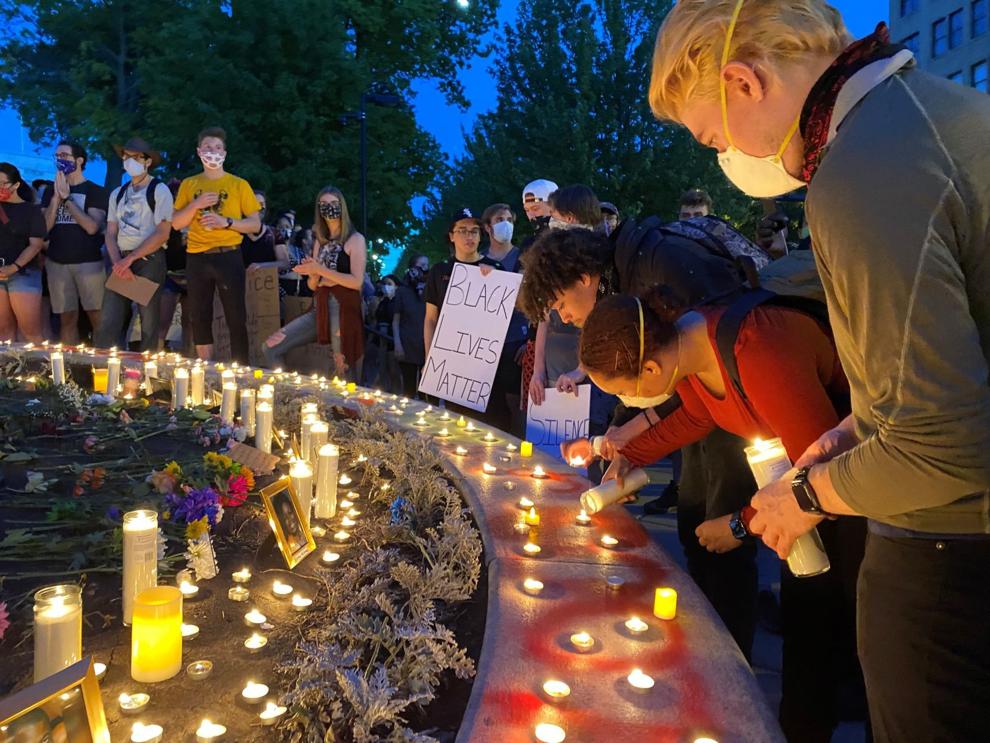 Speaking to crowd, June 3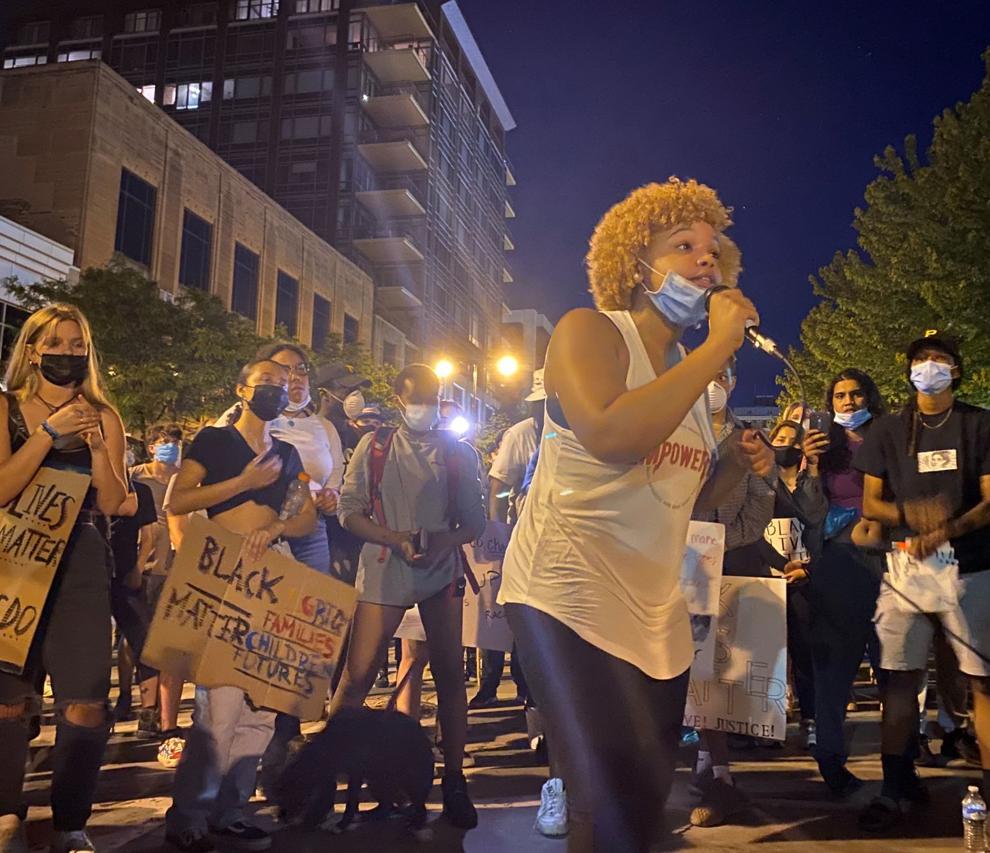 Registering to vote, June 4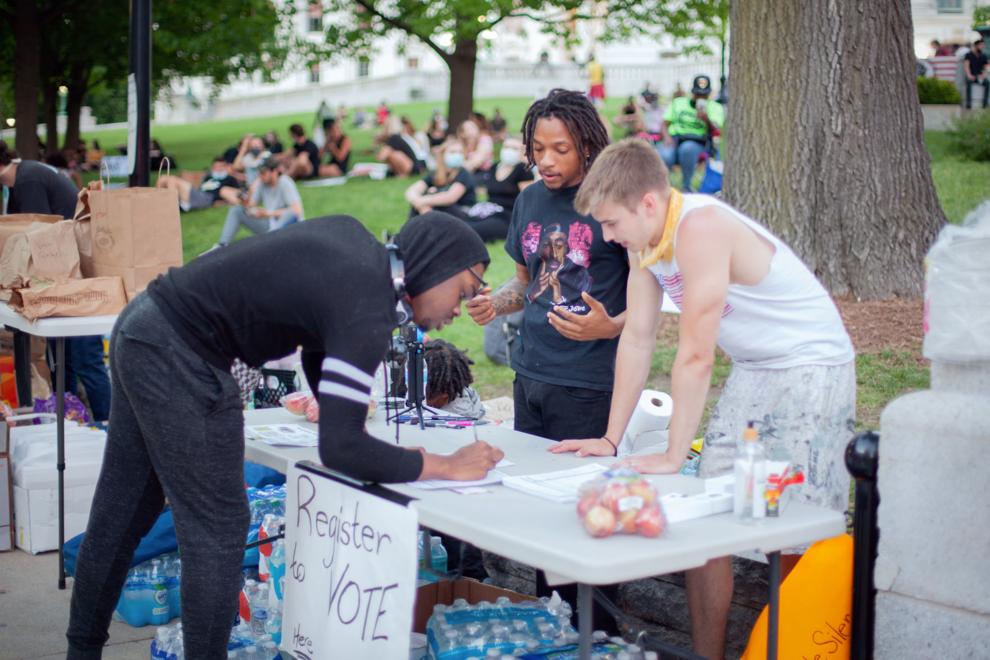 Alter to those lost, June 5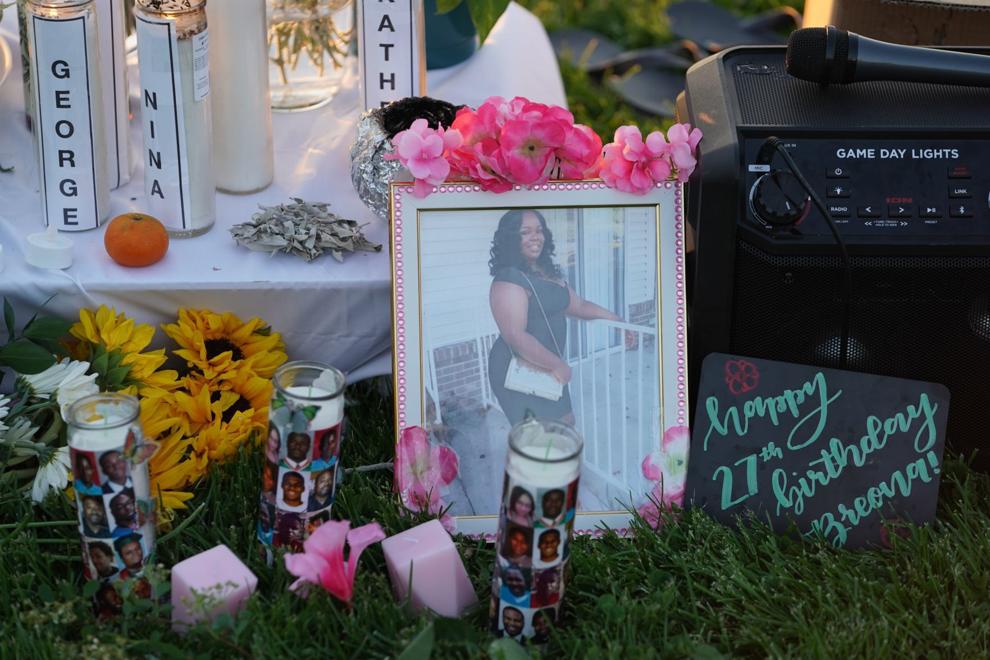 Happy birthday to Breonna, June 5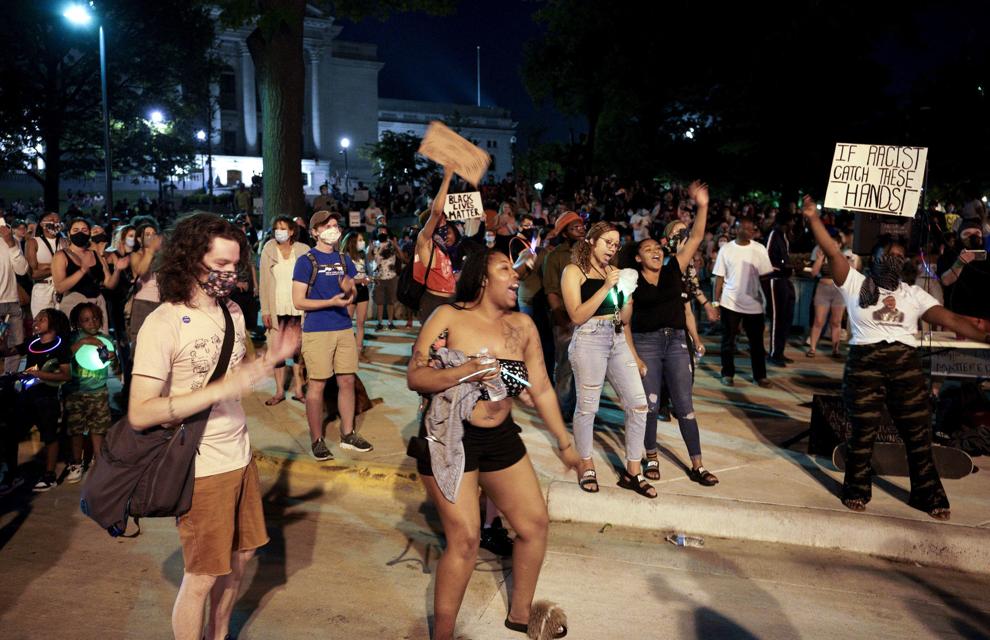 AACC Black Lives Matter Solidarity March, June 7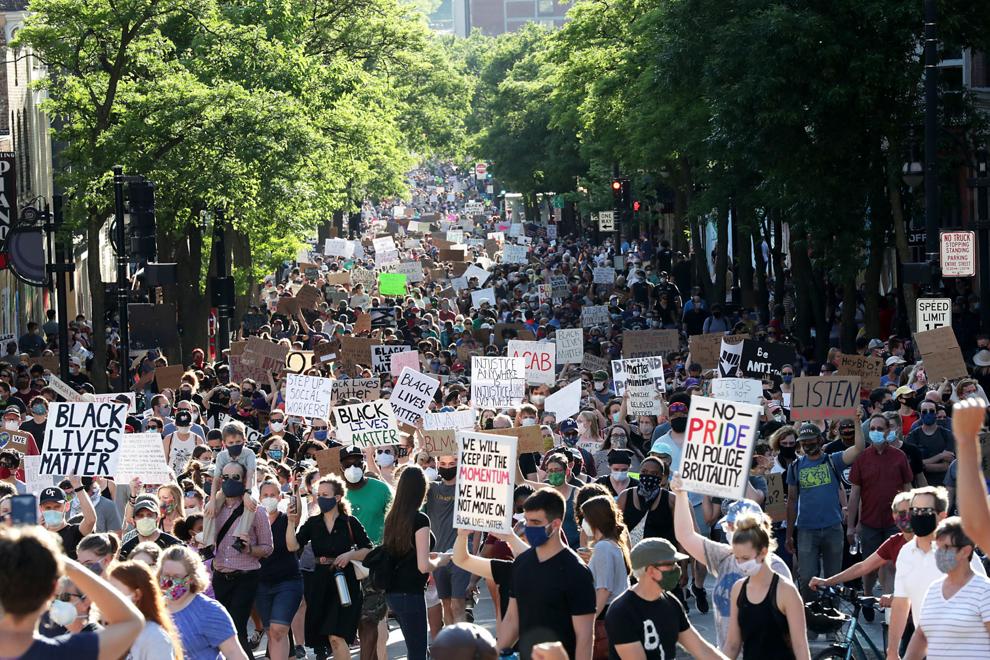 AACC Black Lives Matter Solidarity March, June 7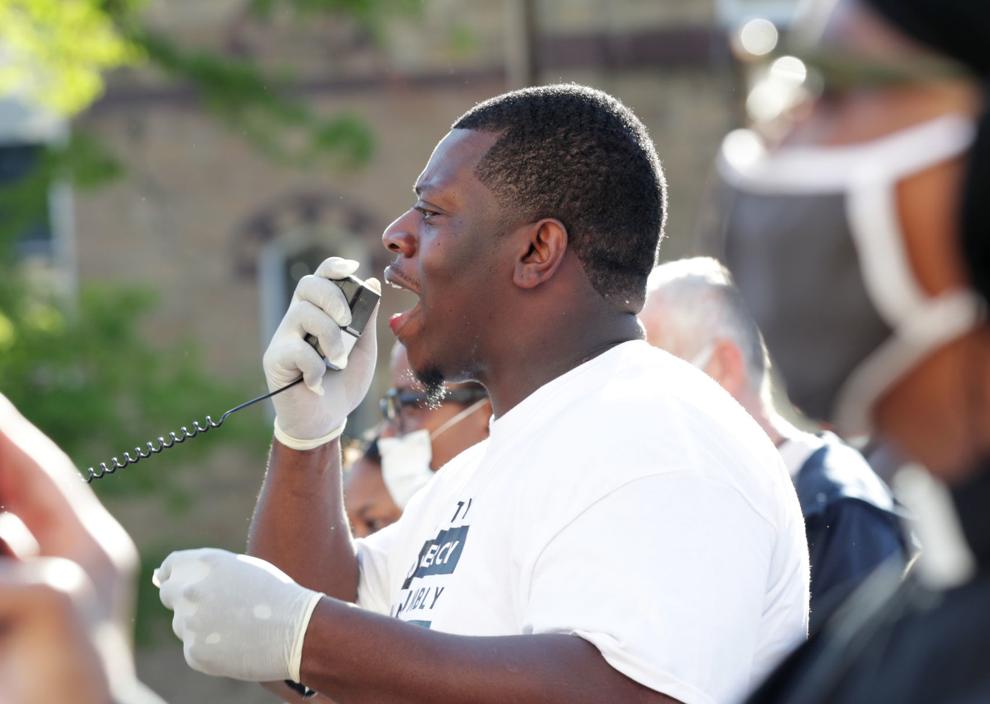 Taking a knee, June 8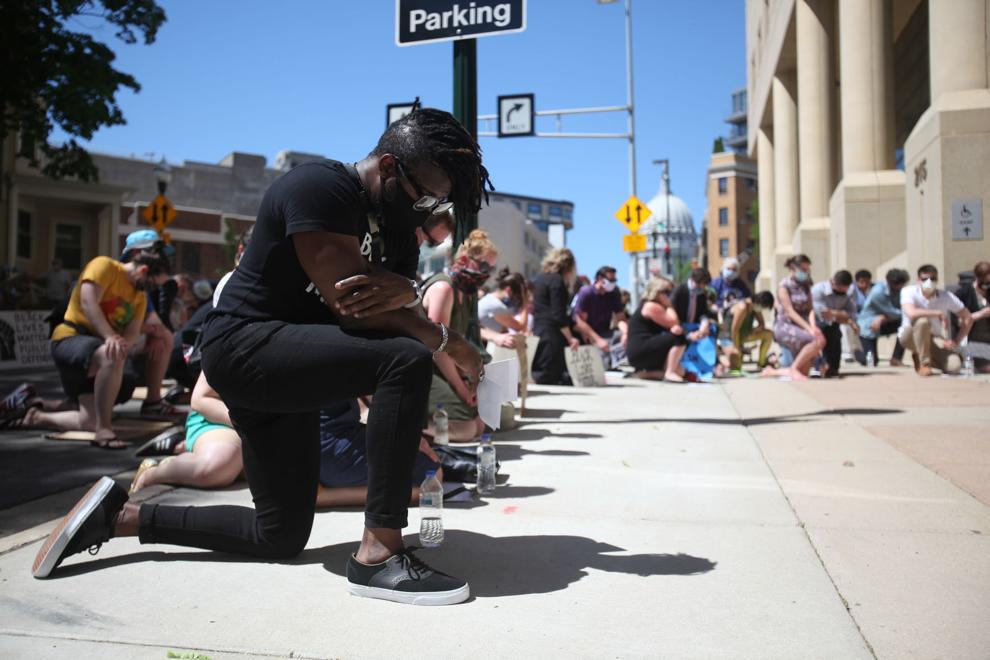 Defund police, June 8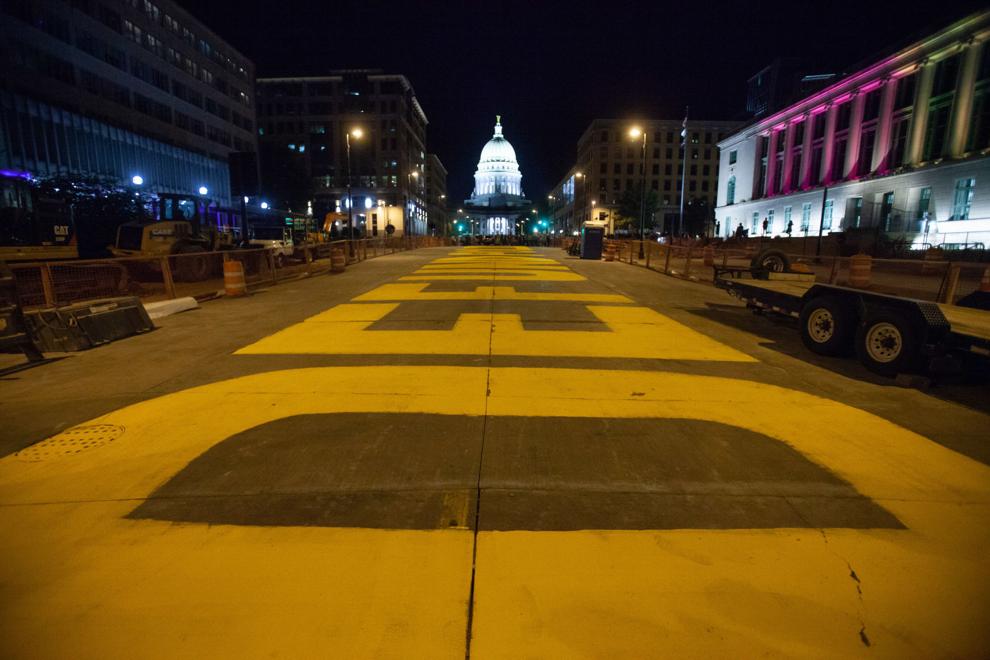 Youths fueling nighttime protests, June 8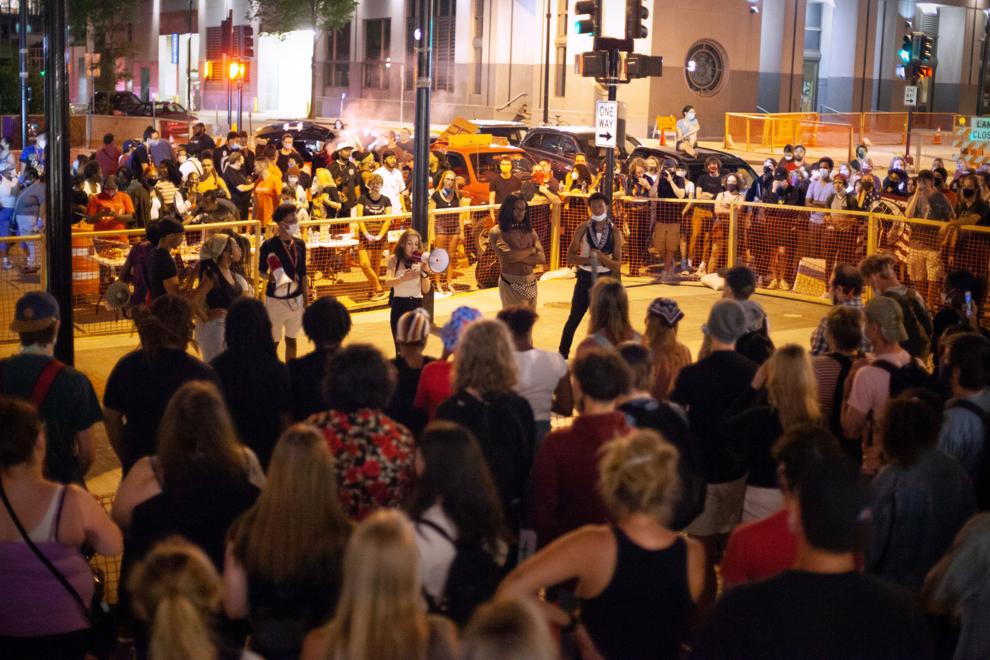 Closure note, June 16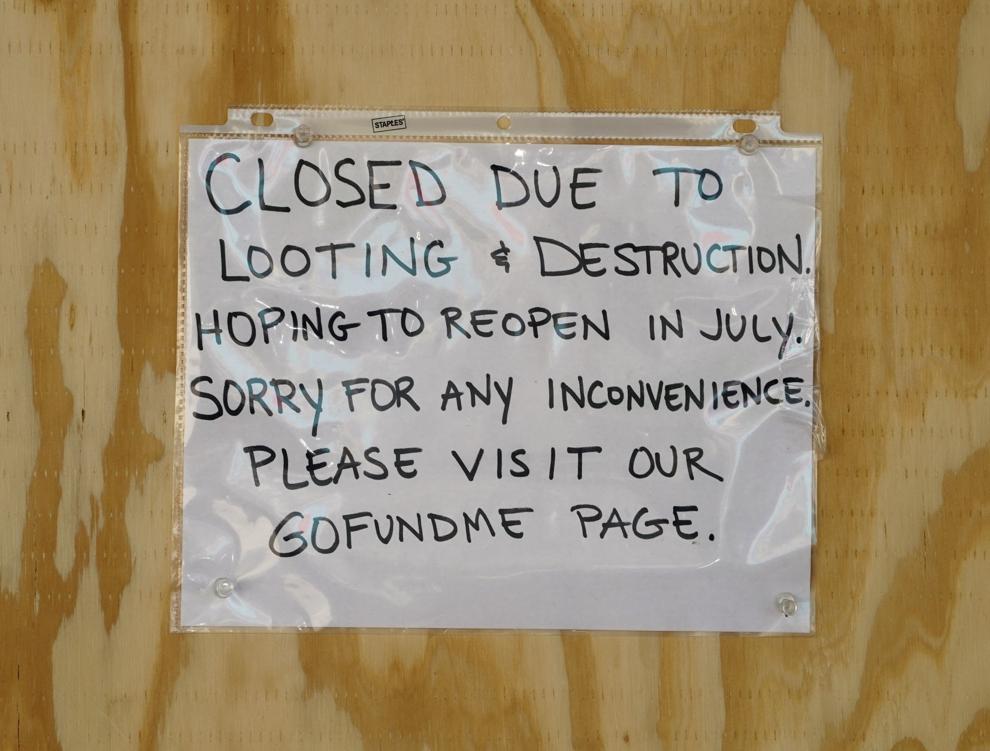 Blocking traffic, June 17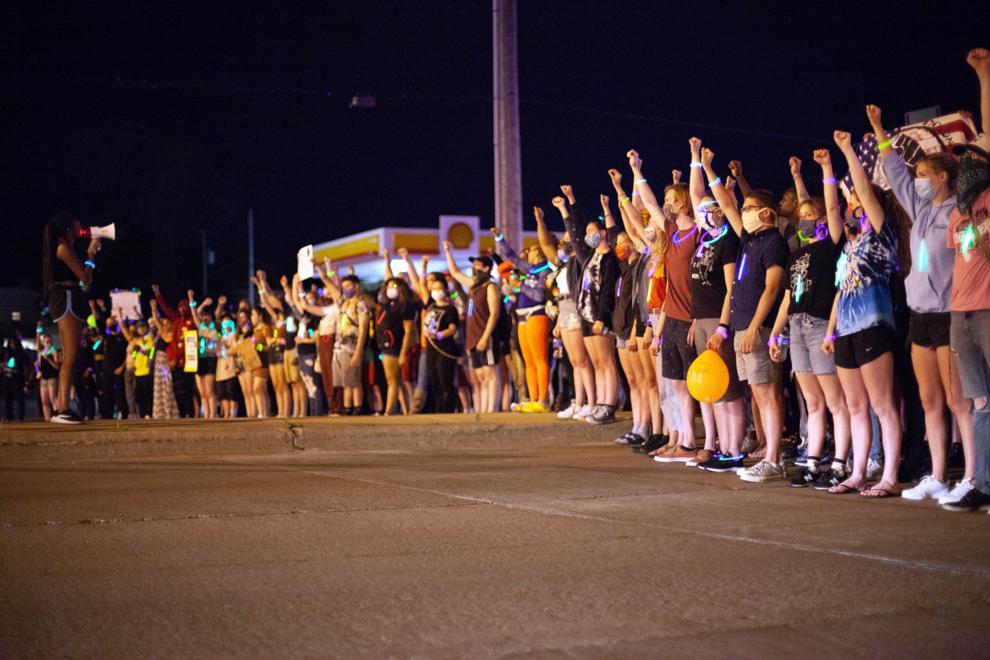 Glow in the dark march, June 17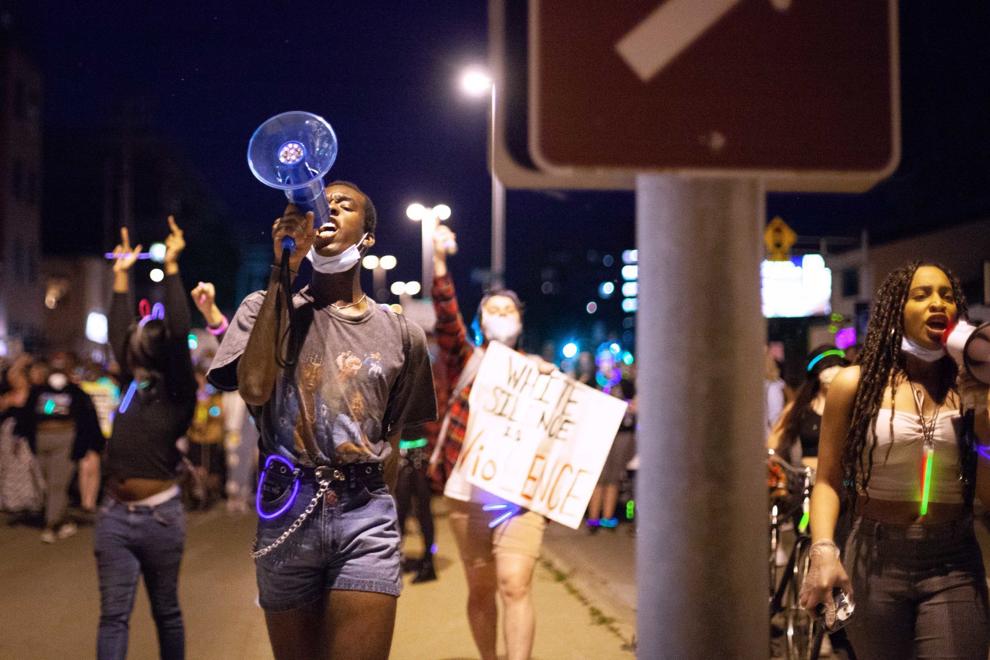 Juneteenth rally at Olin Park, June 19
Boarded-up State Street, June 22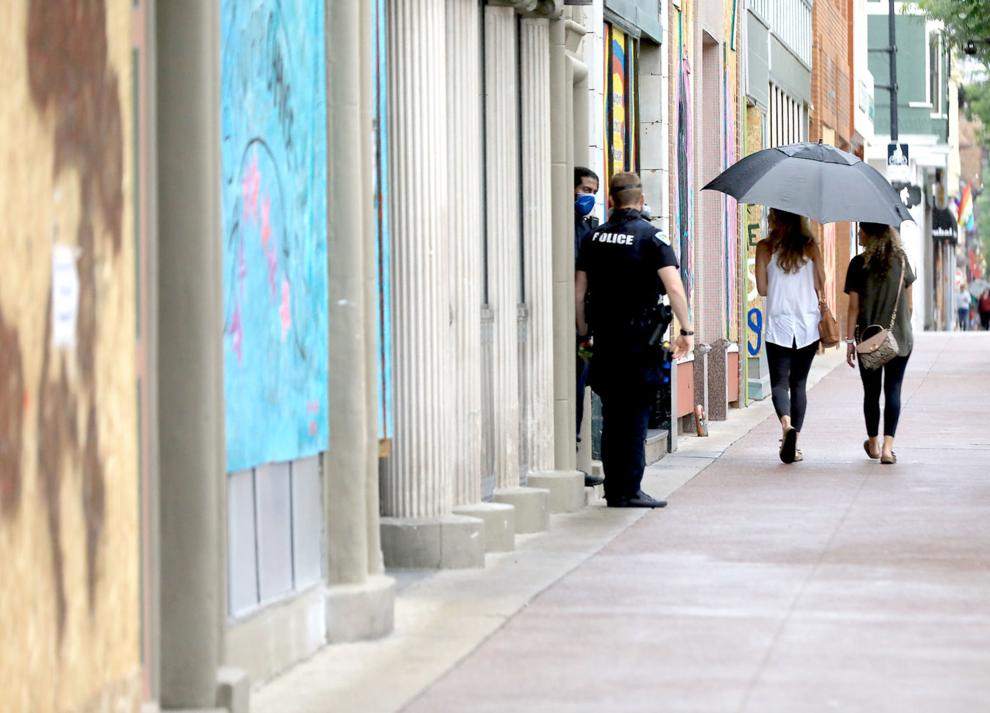 Confronting driver, June 23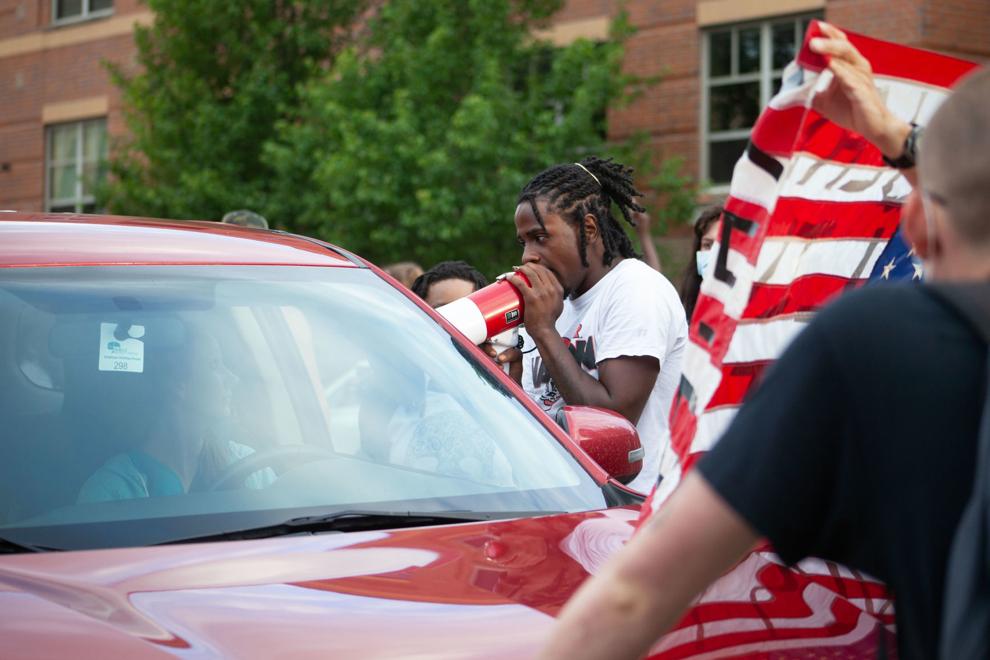 Madison protesters, June 23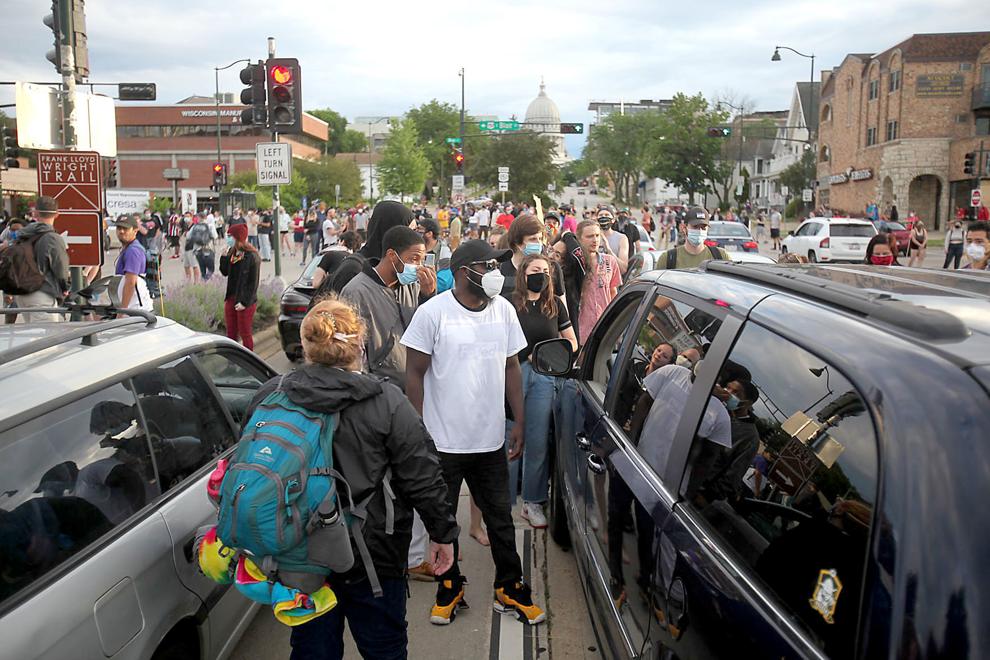 Protesters block intersection, June 23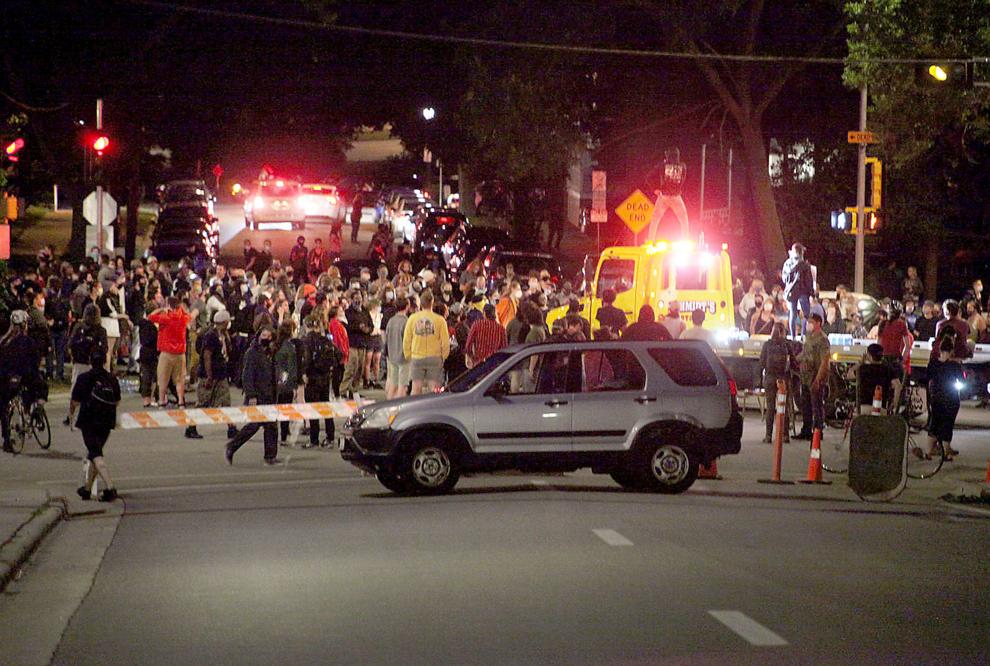 Heg statue toppled, June 23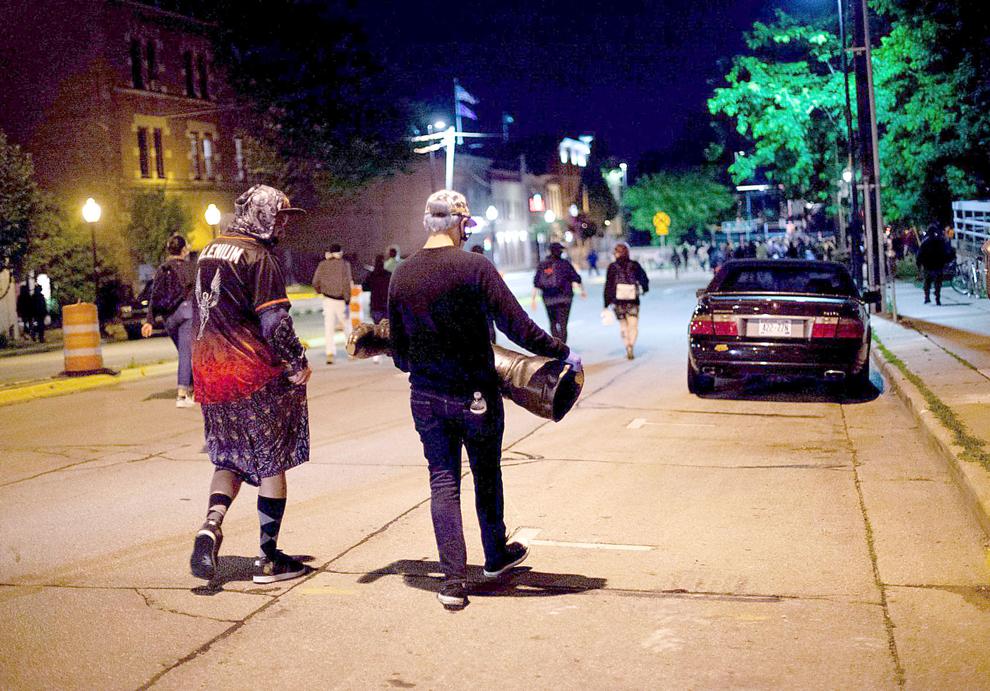 Forward statue topped, June 23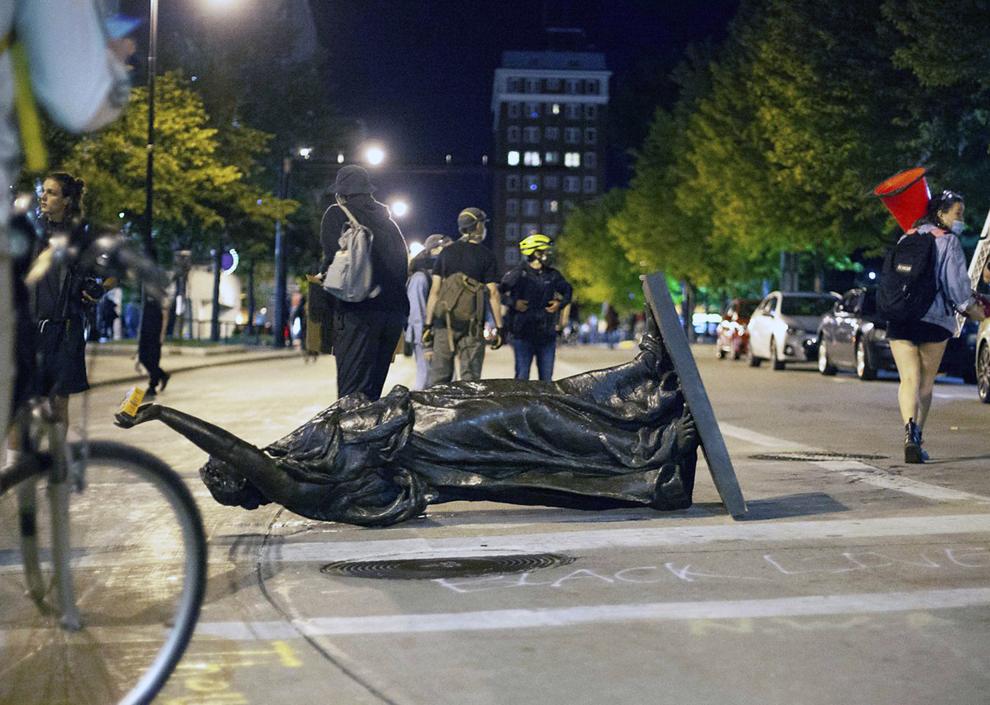 Empty statue pedestal, June 24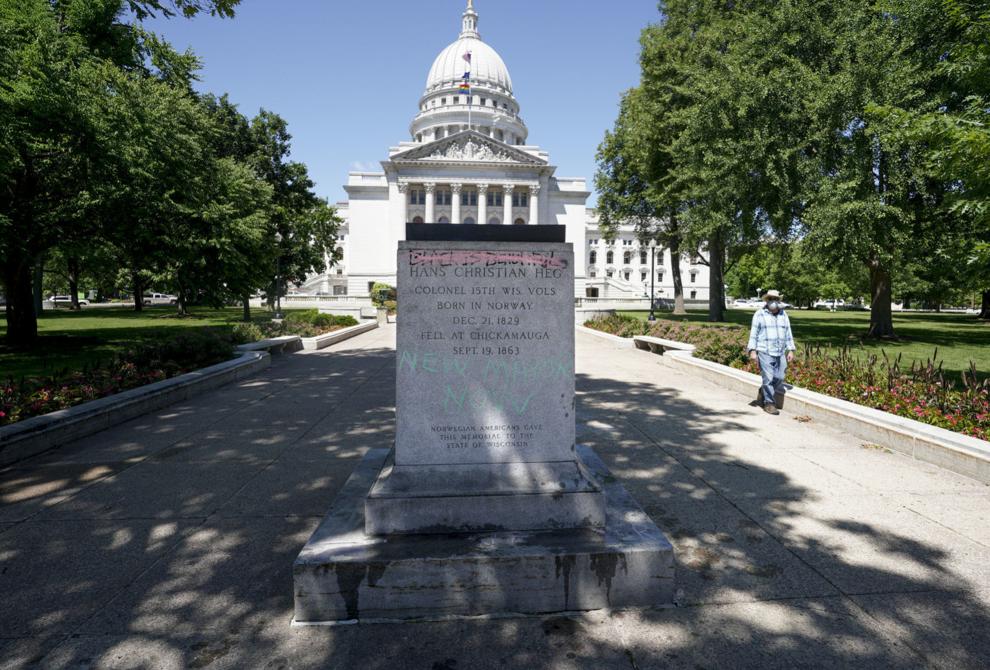 Protecting the Capitol, June 24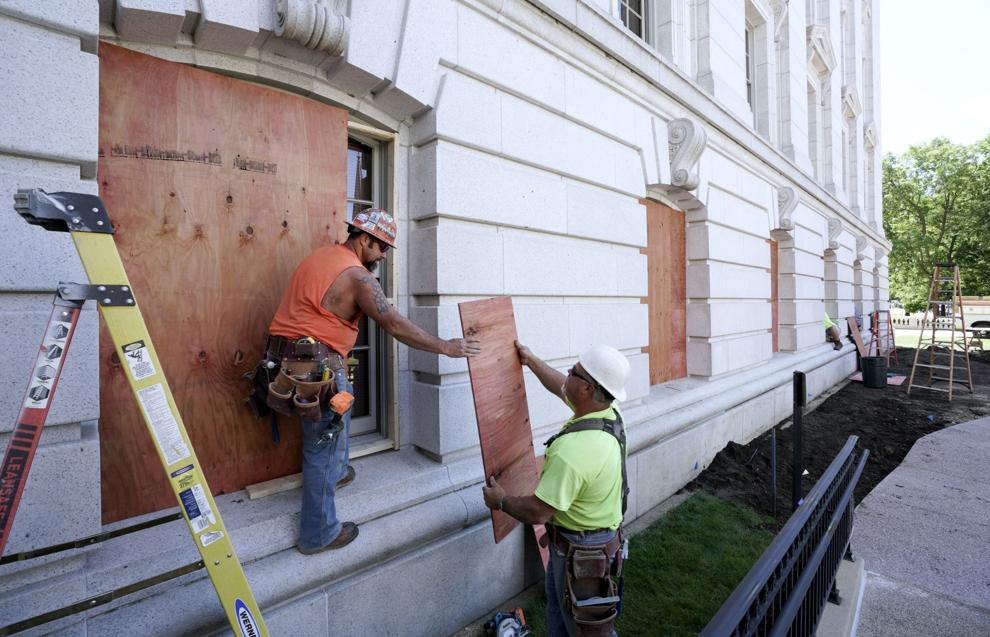 Police supporters get opposition, July 2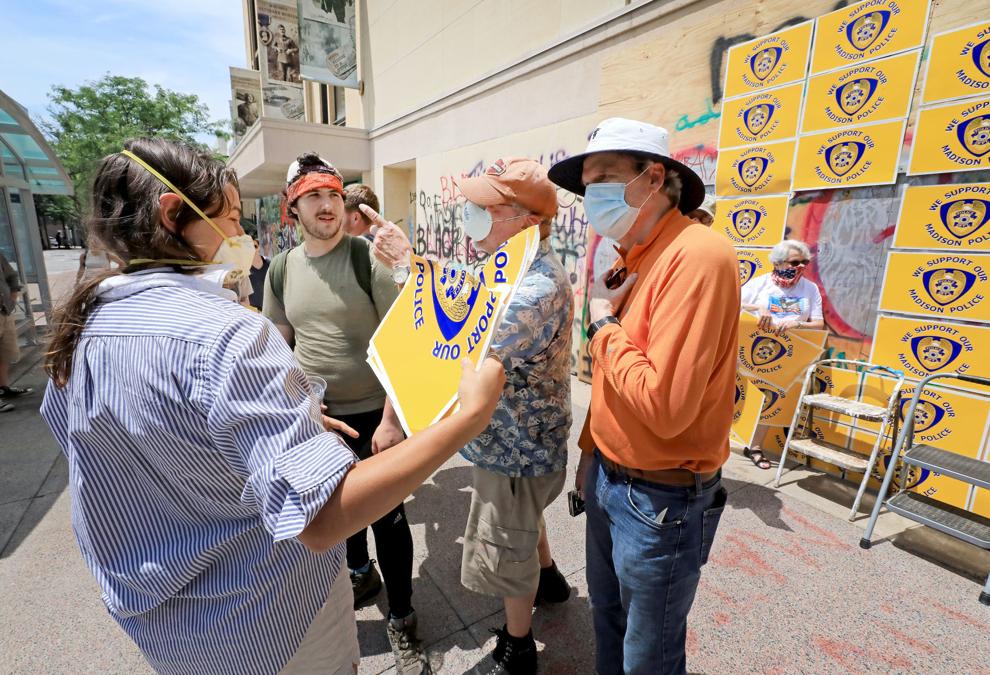 BLM demonstration, July 4