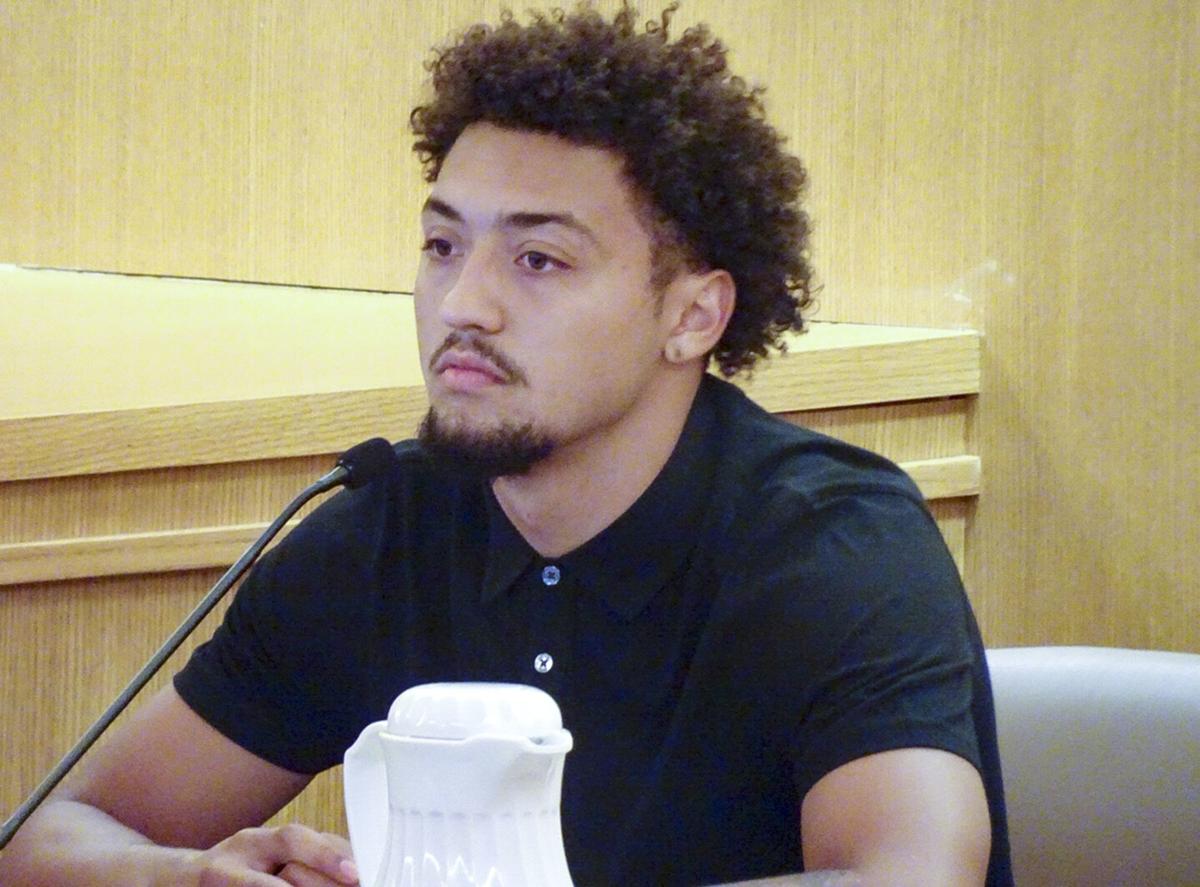 Wisconsin Badgers wide receiver Danny Davis, called by prosecutors to testify Thursday in the trial of his former teammate Quintez Cephus, said one of the women who accused Cephus had flirted with Cephus shortly after meeting him for the first time and later said she was angry with herself for hooking up with him.
Davis later said on cross-examination that after meeting Cephus for the first time the afternoon before at a Madison bowling alley, one of the women flirted with Cephus, calling him "Q" and "handsome" while the woman's sometimes-boyfriend, A.J. Taylor, a teammate of Cephus, was out of earshot.
Asked by Assistant District Attorney William Brown whether he was uncomfortable testifying in the case involving his friend, Davis replied, "I'm not testifying against him."
Davis was one of the last witnesses presented by prosecutors, who finished their case in chief Thursday. Dane County Circuit Judge William Hanrahan then denied a motion by Cephus' attorneys to dismiss the case, finding there was ample evidence to send it to the jury. Cephus will say Friday whether he intends to testify.
Cephus is charged with second- and third-degree sexual assault of the two women at his Spring Street apartment early on April 22, 2018. Cephus has maintained that sex with the women was consensual.
Davis kept a serious expression during his testimony, which lasted about two hours. He testified that he had never met either woman before April 21, 2018, when he met one of the women while bowling with Taylor and Cephus.
He said he and Cephus later met up with the woman and some of her friends that night at the Double U bar on University Avenue. At the Double U, he said, that woman had "a few drinks" and he thought she was having a good time, at one point sitting on the floor at the bar.
Joined at the Double U by the other woman, they went back to Cephus' apartment — where Davis was soon to live but had not yet moved in — and he said the woman and one of her friends went into Cephus' bedroom with him while Davis talked in his bedroom with a friend of the two women, Marissa Rogoff.
At 1:13 a.m., Davis said, he received a text message from Cephus, then another about 20 minutes later asking Davis to "come in quiet."
Davis testified he lied to Cephus and texted back an excuse not to go into the room because he did not want to have sex with the women. Later, he said, Cephus came out of the bedroom naked and asked Davis to take a photo of the women, both asleep in the room, with his phone. Davis said he took one picture, and one of the women, who was asleep face down on the floor, immediately got up and demanded that he erase the photo. He did.
"As soon as I took it, I regretted it," Davis said. "I knew it was wrong."
Davis also denied that he and Cephus laughed when he took the photo.
Later, he said, the two women argued in the bedroom — he couldn't hear what they were saying — and one stormed out of the apartment. The rest of the group — the other woman, Cephus, Davis and Rogoff — decided to go look for her. Cephus drove toward the dorms, and the woman got out at Ogg Hall.
The others continued to Sellery Hall and to the dorm room of the woman who had fled Cephus' apartment where, Davis said, they had a "normal conversation" for "a little while."
They left Sellery, according to surveillance video, at 3:14 a.m.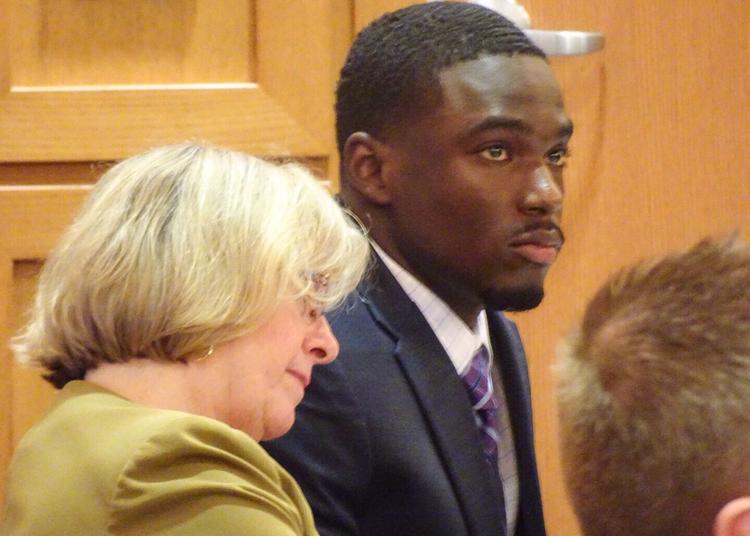 On cross-examination by Stephen Meyer, one of Cephus' attorneys, Davis talked about the first women flirting with Cephus at the bowling alley and about the plans that the woman started to make for the evening. Davis said the woman did most of the talking about the plans.
The woman testified Tuesday that throughout the night she tried to reach Taylor to get him to come out with them, but he declined. She said she later learned Taylor was with another woman that night.
On the trip from the Double U to Cephus' apartment, Davis testified, he never noticed either of the women appearing to be intoxicated to the point of stumbling when they walked.
Davis also said one of the women told him at the apartment that she was "mad at herself for hooking up with Quintez," and was worried that Taylor would find out. He said she was also mad that her friend stayed in the bedroom with Cephus, and that sparked the argument.
"I was just trying to calm her down and kind of tell her the picture is deleted and we're not going to tell A.J.," Davis testified. "I tried to relax her a bit."
Rogoff also testified Thursday morning, but said she had had a lot to drink and did not remember a lot about what happened at the Double U or at Cephus' apartment. She said she didn't know about any alleged sexual assaults until later.
She testified that when the group left the Double U she thought they were going out to get food and had texted her dad and uncle that she was going out to eat with some football players.
Among the defense witnesses were Jackson Cianciulla, a friend of the women who appeared by recorded deposition, who said one of the women drank with him for his birthday on April 21, 2018, but he didn't believe she became very intoxicated. The defense also called a forensic psychologist who provided background about the effect of alcohol on memory, without offering opinions specific to events in Cephus' case, which he had not reviewed.
Sign up for our Crime & Courts newsletter
Get the latest in local public safety news with this weekly email.