Two Wisconsin men, including one from Dane County and one who is a member of the Army National Guard, have been charged in federal court in connection with the Jan. 6 riot at the U.S. Capitol.
Brandon Nelson, 29, of Dane County, and Abram Markofski, 24, a Guard member from La Crosse, were at the Capitol that day for a rally put on by former President Donald Trump while Congress was certifying electoral votes. Along with hundreds of others, they then entered the Capitol building, which was closed to the public, according to a criminal complaint filed Monday in U.S. District Court in Washington, D.C.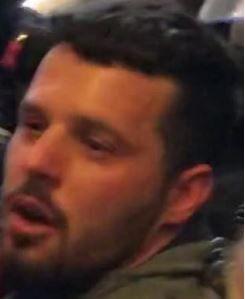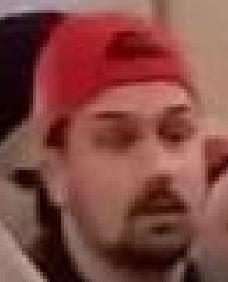 The two are charged with entering and remaining in a restricted building or grounds, disorderly and disruptive conduct in a restricted building or grounds, violent entry or disorderly conduct, and parading, demonstrating or picketing in a capitol building. The complaint does not allege they committed any violent acts while in the building.
Wisconsin National Guard spokesperson Joe Trovato said Markofski enlisted into the Army National Guard in July 2019 and is currently a private 1st class in the 1st Battalion, 128th Infantry.
"As a matter of policy though, we cannot discuss personnel matters," he said.
Myra Longfield, spokesperson for the U.S. Attorney's Office for the Western District of Wisconsin, said Nelson had been staying in Madison but wasn't sure if that was his permanent address.
An FBI affidavit filed in court says the two drove from Wisconsin to Washington, D.C., on Jan. 5, and on the next day after attending the Trump rally met no active police resistance in entering the Capitol building.
The two were identified using surveillance video and GPS data after the FBI got an anonymous tip on Jan. 7 from someone who knows Nelson, and both told federal investigators they had been in the building, according to the affidavit.
The men made their initial court appearances in Madison on Monday afternoon. U.S. Magistrate Judge Stephen Crocker released them pending a virtual hearing on May 10 and barred them from entering the District of Columbia.
More than 400 Trump supporters have been charged in the storming of the U.S. Capitol on Jan. 6 in hopes of blocking certification of Joe Biden's presidential victory, including members of far-right extremist groups. Nelson and Markofski are at least the fourth and fifth Wisconsin residents charged.
The Associated Press contributed to this report.
---
Watch Now: See the chaos as pro-Trump rioters storm U.S. Capitol, now secured
See a recap of key moments as violent protesters loyal to President Donald Trump stormed the U.S. Capitol on Wednesday in a chaotic riot aimed at thwarting a vote to certify Joe Biden's presidential election victory.