A state Supreme Court pilot project for dealing with business-related lawsuits is coming to Dane County, and not all of the county's judges are on board with the plan.
Circuit Judge Richard Niess, Dane County's presiding civil judge, has resigned his leadership post in protest, calling the selection by Supreme Court Chief Justice Patience Roggensack of a subset of Dane County judges to participate in the "Commercial Court" program "a direct threat to the independence of our judiciary."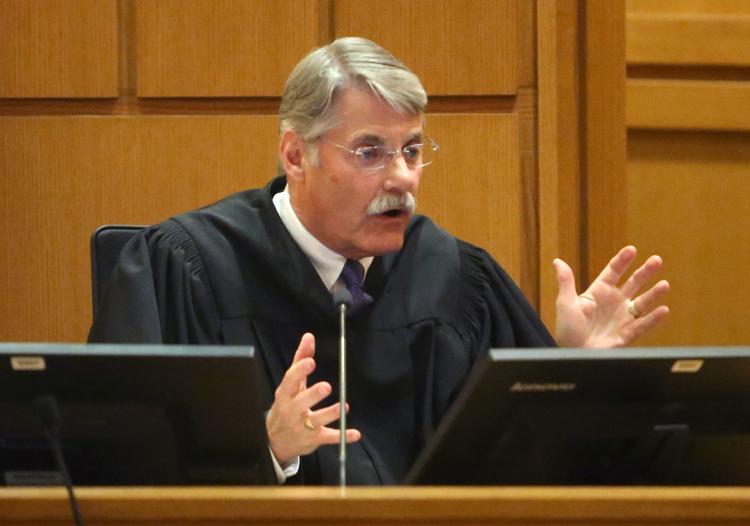 Niess, who is retiring from the bench in July after 16 years, wrote in a letter last week to commercial lawyers and state bar leaders that under the commercial court program, "special business interests now collaborate with our chief justice to hand-pick those judges they want to decide their cases."
The program, he wrote, would create "a two-tiered system of justice: one for the privileged few and one for the rest of us. I can think of no other cases where this happens, and for good reason."
The pilot program, which would create specialized dockets for certain business-related court cases, has been operating since 2017 in Waukesha County but is being expanded to Dane and Milwaukee counties. Working within the framework of the existing court system, according to a state court document explaining the program, it is "intended to leverage judicial expertise in commercial law and disputes with commercial litigants' desire to tailor case management practices best suited for resolving substantial business disputes fairly and expeditiously."
Chief Judge William Hanrahan said Monday that Dane County had declined to take part in the pilot program because it isn't needed here. Each of the six judges assigned to the general civil rotation has the expertise to handle business litigation, he said, and there have been no complaints to the contrary.
Hanrahan, who is leaving the bench on March 13 to take a job in San Francisco, said that last fall, he wrote to state court leadership and explained there was little interest among Dane County's judges in taking part in the program, in part because there was concern that if three judges assigned to the commercial court program got all the meaty business cases, other judges assigned to Dane County's civil rotation would be left only with more mundane cases.
Judges, he said, are elected to handle all kinds of matters, both big and small. And, he said, it's small business that needs a hand-up when it comes to dealing with the legal system, not the larger businesses that the program is geared toward. He offered a compromise — randomly assign cases designated for the commercial court to each of the six judges in the civil rotation.
Last month, Hanrahan said, he was summoned to a meeting with Roggensack. He said he expressed the concerns of Dane County's judges, but Roggensack said the business community was asking for Dane County's participation in the commercial court, and said she would really like Dane County to do so. She said she would ask judges to participate.
"I recognized her authority to do so," Hanrahan said.
Three judges were ultimately chosen by Roggensack — Frank Remington, Valerie Bailey-Rihn and Julie Genovese. All three have said they will take part in the program.
"It's within the Supreme Court's prerogative to do it," Genovese said Monday. While she is not yet convinced it's needed in Dane County, she said, "We'll determine whether we need it."
Remington, in an email, also said while he personally did not see the need for a commercial court in Dane County, he accepts the Supreme Court's authority to create the court.
"I supported Judge Hanrahan's attempt to work with the Supreme Court on discussing other options," he wrote. "But I also recognized all along that this was not my decision but a decision that the Supreme Court had the authority to make."
In a statement issued Friday, Roggensack defended the pilot program as having been created after a study by a committee of judges, lawyers and others, without the participation of business interests. She wrote that judges who take part in the program do so of their own volition, and receive special training from other Wisconsin judges who have had experience in business court.
"There are other courts in Dane County where judges do not hear all case types," Roggensack wrote, citing family law as an example. "However, in all Wisconsin circuit courts our judges provide unbiased, thoughtful adjudications."
Niess said, however, that the chief justice of the state Supreme Court doesn't pick other specialty court judges in Dane County, such as those who run the drug court or the veterans court.
He added Dane County's judges "debate every single little thing that can affect the court." In this instance, he said, "the chief justice picked the three judges before the rest of us knew what happened."
Niess also said the selection of the three judges could hurt the ability of the Dane County judiciary to attract top commercial lawyers to the bench as judges, if it's possible they would be left hearing only run-of-the-mill civil cases.
Sign up for our Crime & Courts newsletter
Get the latest in local public safety news with this weekly email.