The Dane County Sheriff's Office reported an alarming uptick in the number of jail inmates testing positive for COVID-19 on Wednesday and Thursday.
As of noon Thursday, 38 inmates had active COVID-19 infections. All were being housed in the Public Safety Building in Downtown Madison and all had mild symptoms or no symptoms.
On Wednesday, 16 people in the jail's intake unit received positive tests. The unit is the first stop for those who can't make bail or are awaiting a hearing, and they remain there for two weeks, or about the time people exposed to the coronavirus are advised to quarantine, according to Sheriff's Office spokeswoman Elise Schaffer.
Soon after, several inmates in another housing unit began to exhibit mild symptoms, and all inmates in the unit were tested. Twenty-two tests came back positive. The unit has a capacity of 50 people. Schaffer said the capacity of the intake unit fluctuates with the number of cases, with more space being added as necessary.
Just weeks earlier, the jail had only one COVID-19-positive inmate, according to the Sheriff's Office. Schaffer did not know what the previous high for positive cases was, but the jail has had a total of 137 cases since the pandemic began in mid-March. None have had to be hospitalized or died. The county outbreak comes as the state prison system has seen a slew of COVID-19 outbreaks across multiple prisons totaling 7,453 cases since the pandemic began and 1,822 active cases among inmates Thursday, according to the Wisconsin Department of Corrections.
Seven state prisons had massive outbreaks of more than 100 active cases each Thursday. Another seven prison facilities had dozens of active cases. The largest active outbreak was at Fox Lake Correctional Institution, which had 366 active infections among inmates Thursday.
So far, DOC has reported 10 COVID-19-related inmate deaths, measured as prisoner deaths in which a local medical examiner or coroner has confirmed that the virus was an underlying cause of death or a significant condition that contributed to death.
In an effort to reduce the likelihood of outbreaks at the county jail, the Sheriff's Office and other law enforcement partners have decreased arrests and jail bookings, and released some defendants facing minor charges to cut the jail population. On Thursday, only 488 of 1,013 beds were filled across the jail's three facilities.
Sheriff Dave Mahoney is seeking to release as many of the new COVID-19-positive inmates as possible, according to his office. Those who need to remain in jail will be isolated and monitored by jail medical staff, and inmates will be hospitalized if necessary.
The county has been moving in fits and starts for years on plans to build a new jail. Delays have been caused by cost overruns and the discovery that additional floors couldn't be added to the Public Safety Building.
The current $148 million project will consolidate the jail's three locations into one site Downtown and is moving ahead after the county's architect found ways to cut about $20 million from the budget. It will include the addition of a seven-story building on a site now occupied by a parking lot near the PSB.
Local activists have called for a halt to any further spending on a new jail and for the mass release of inmates, but county officials have said the current jail — where some facilities date to the 1950s — are inhumane and unsafe for inmates and staff. The total number of the beds in the new jail will drop to 922.
State Journal reporter Emily Hamer contributed to this report.
---
Photos: Surveillance images from attempted arson at City-County Building
Suspect in street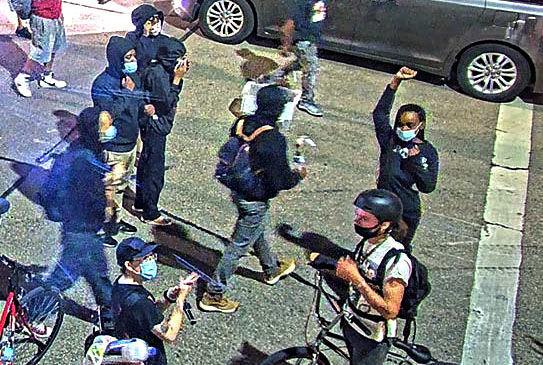 City-County Building arson attempt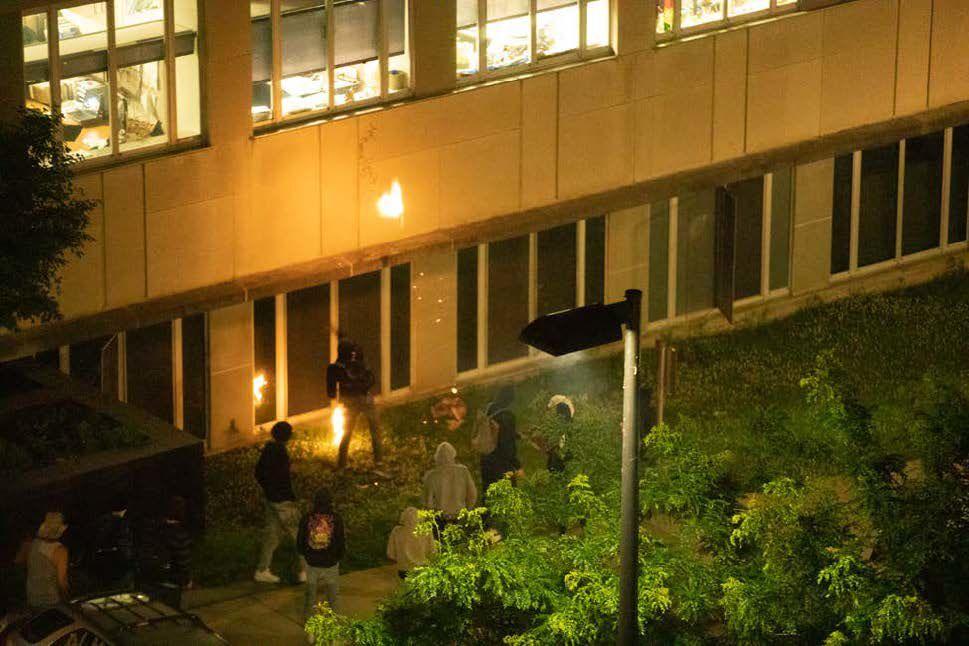 City-County Building arson attempt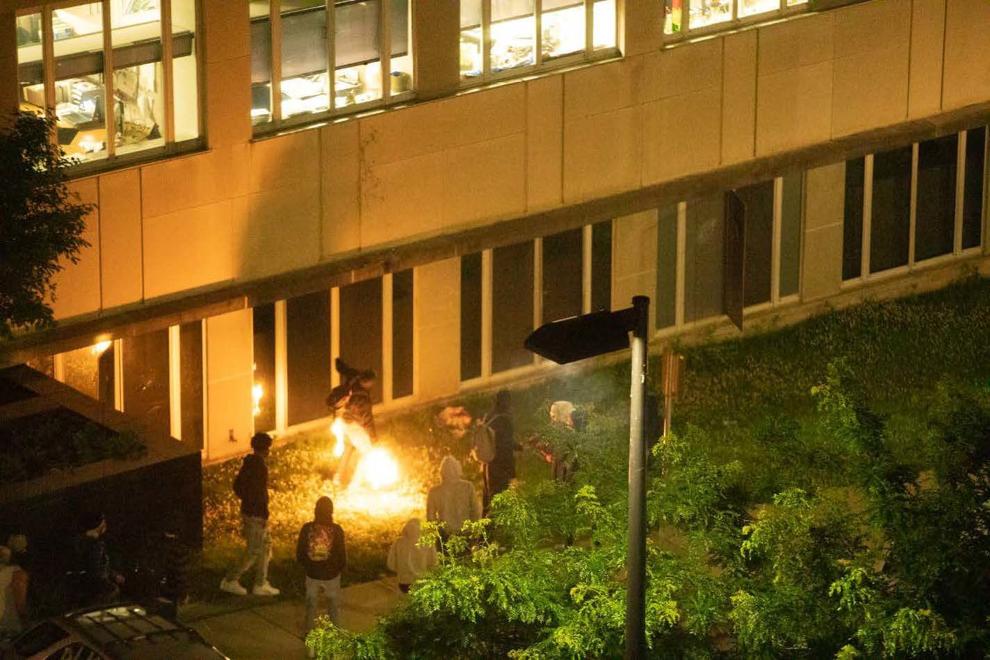 City-County Building arson attempt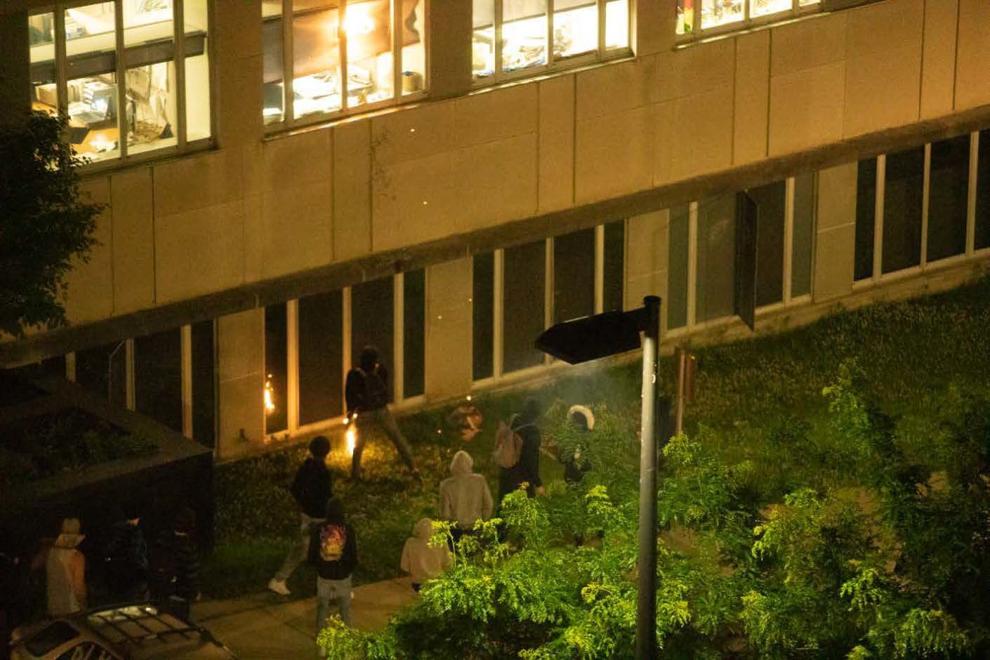 City-County Building arson attempt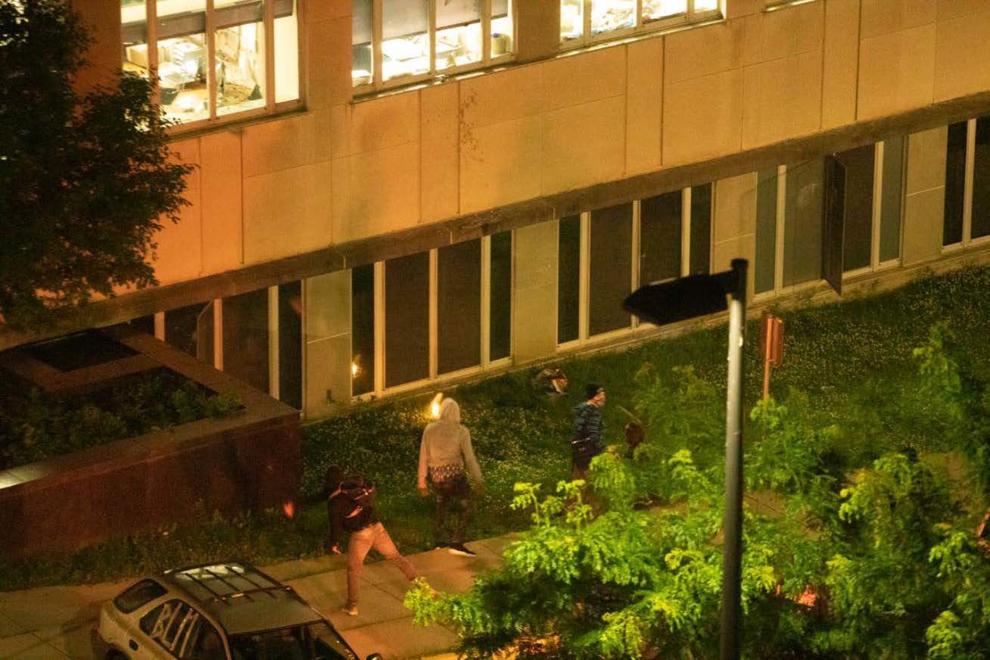 City-County Building arson attempt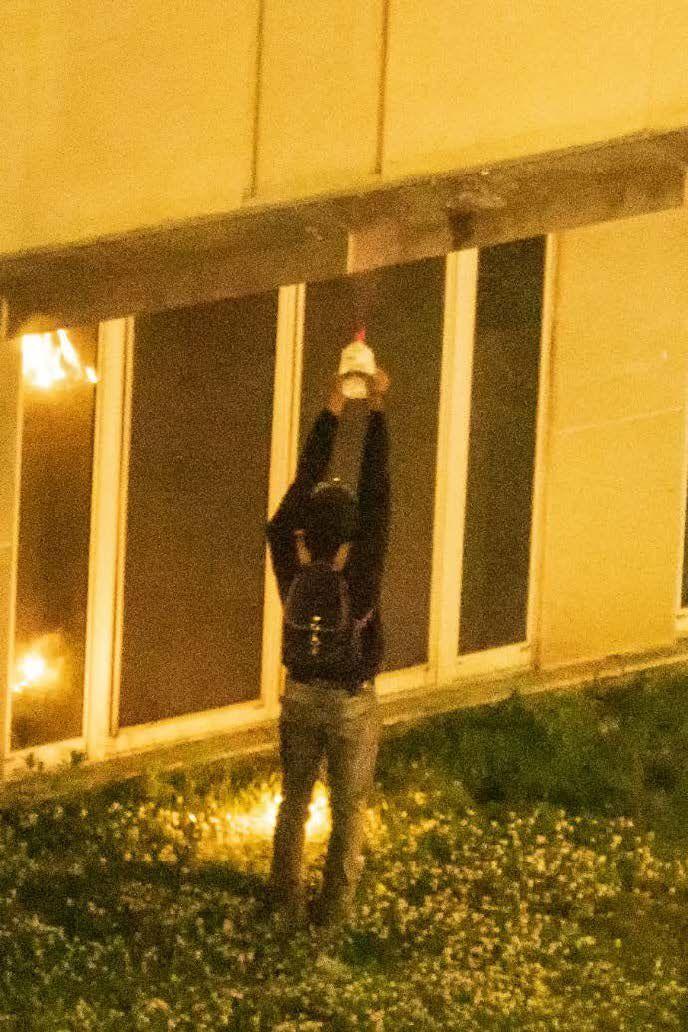 City-County Building arson attempt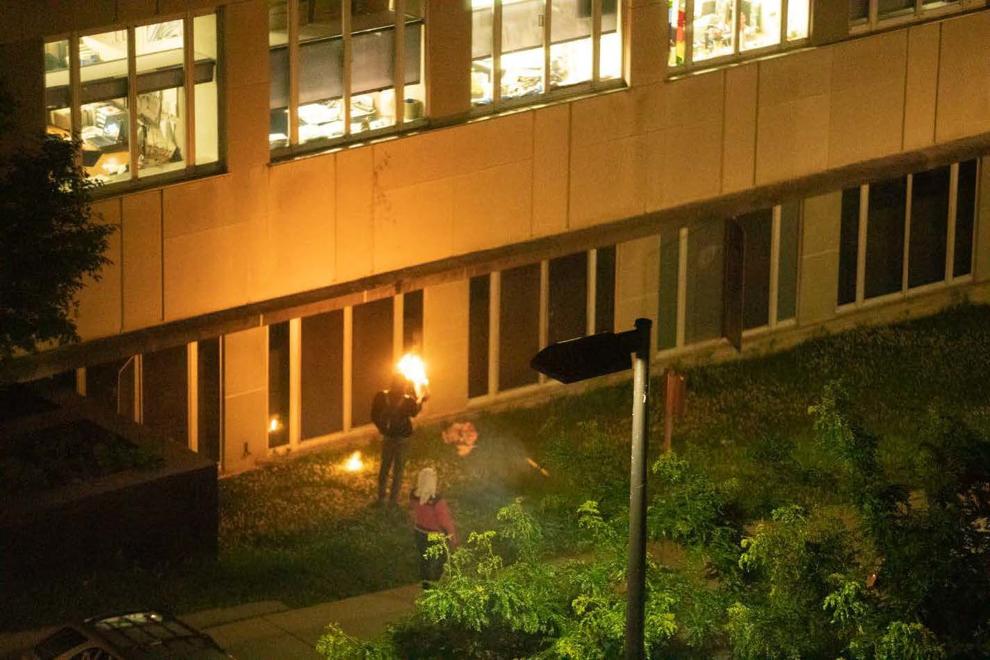 City-County Building arson attempt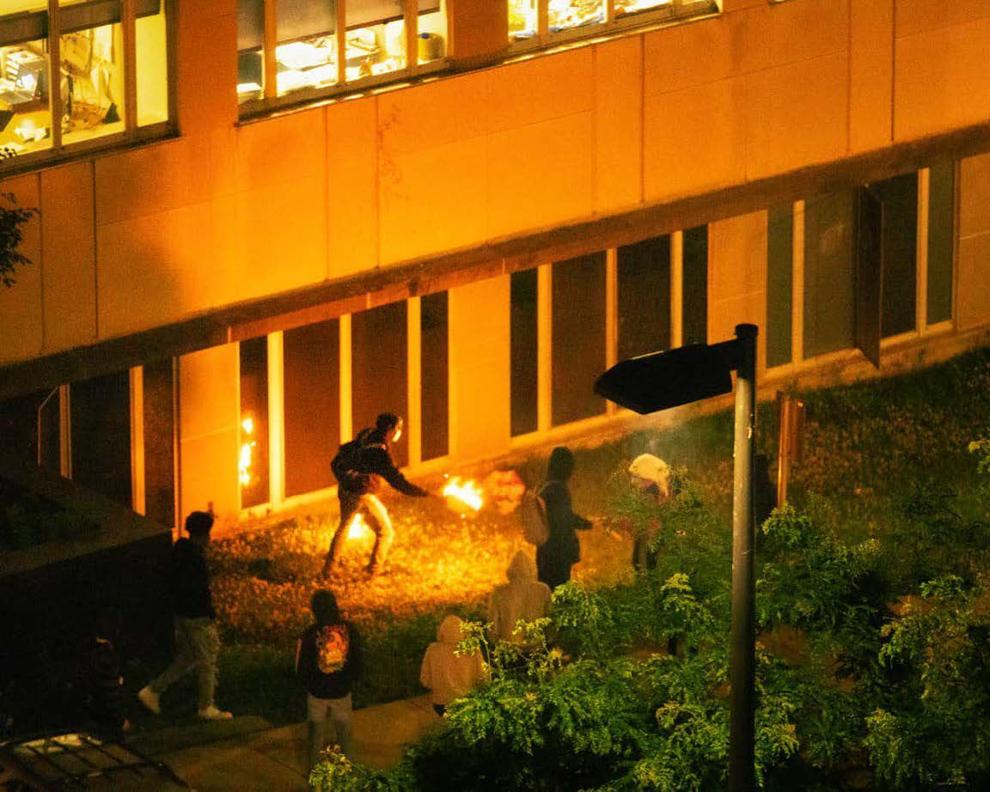 City-County Building arson attempt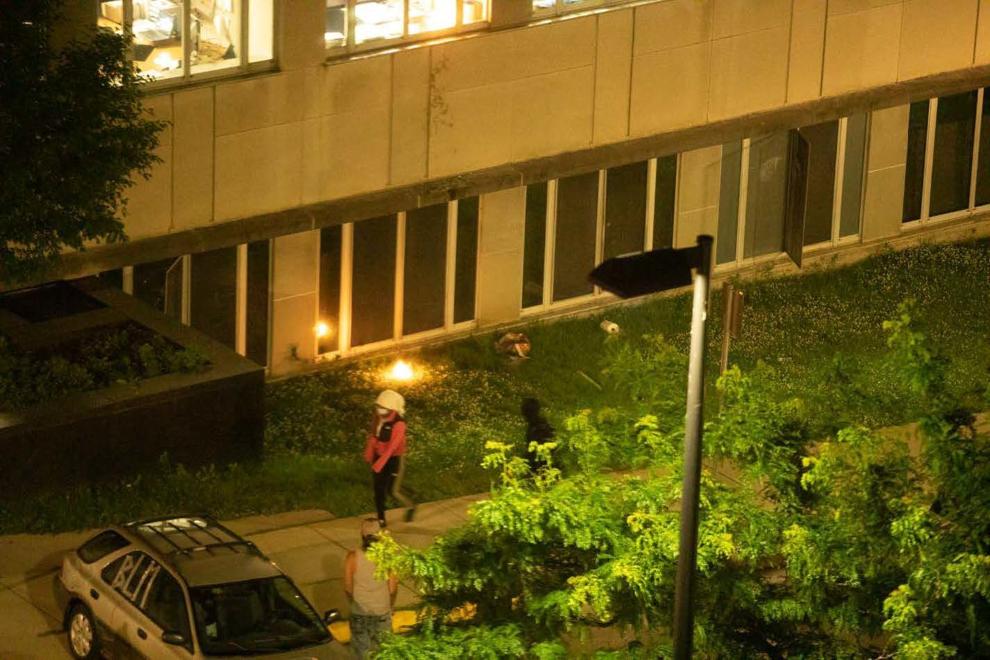 Water bottle with wick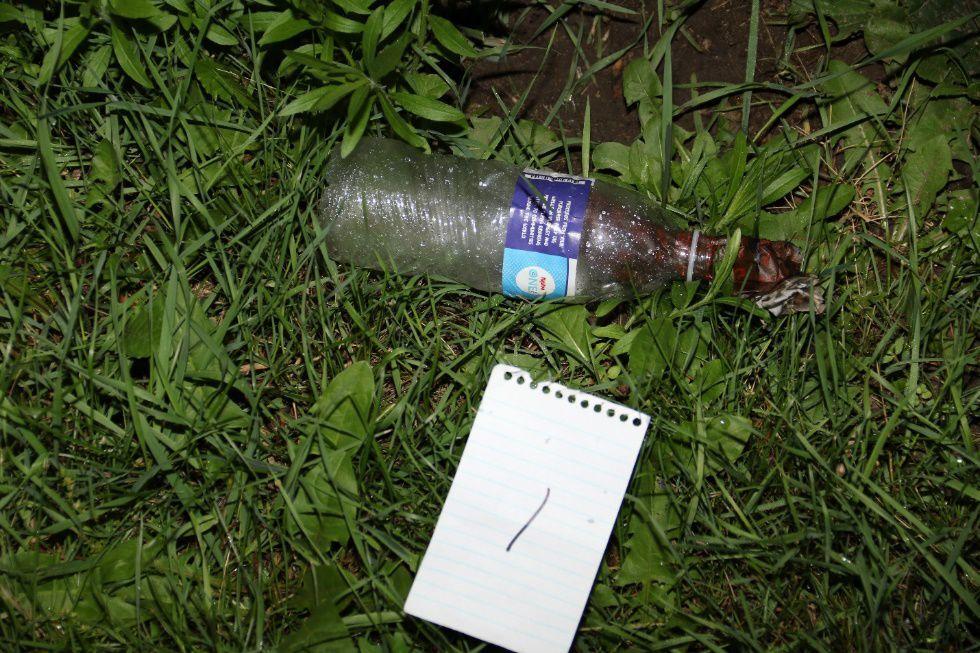 Fire damage