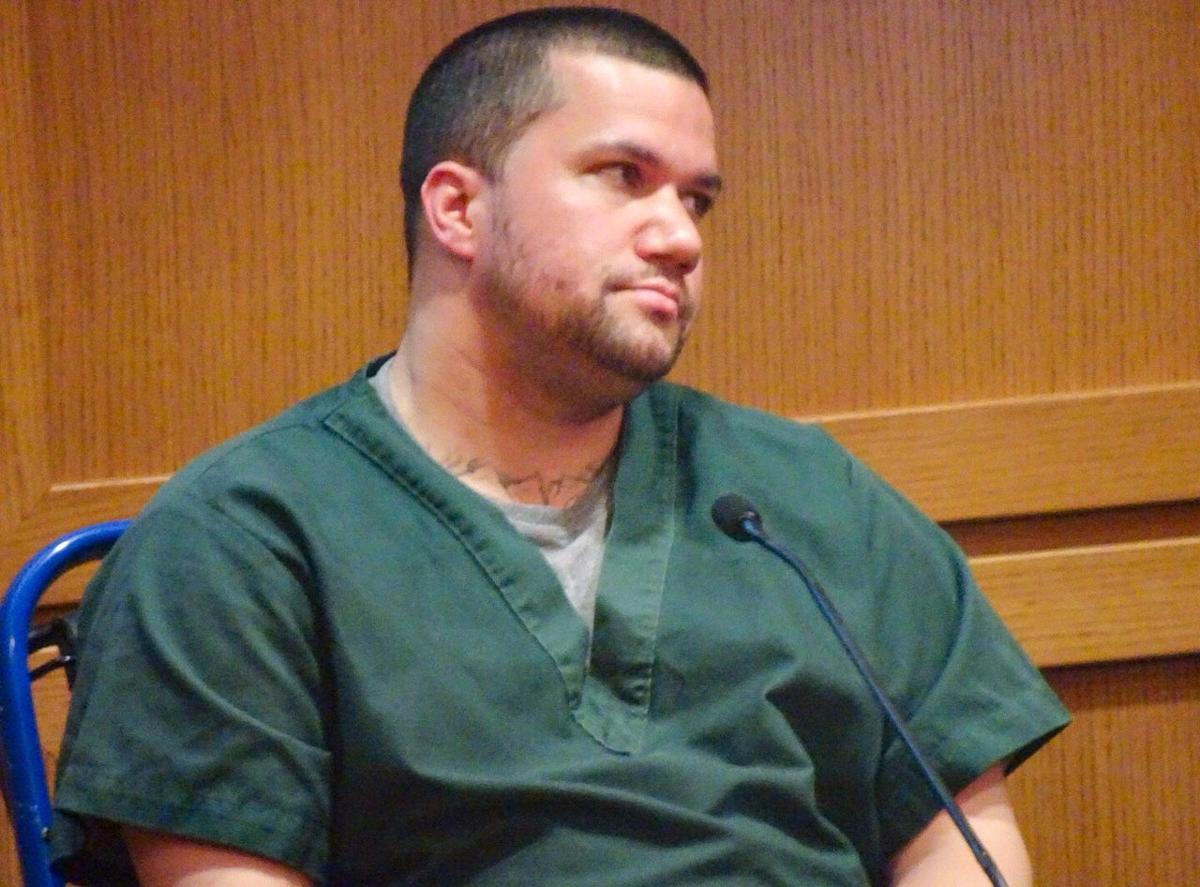 When he was called to the witness stand Wednesday in the trial of his co-defendant, Dametrius Reeves, convicted killer Curtis Langlois stuck to his plan not to say a word.
Through the oath to tell the truth and questions lobbed at him by Deputy District Attorney Matthew Moeser, Langlois kept silent, simply staring forward and letting the questions slip past.
He conveyed nothing during his brief time in Circuit Judge Ellen Berz's courtroom, other than a brief smirk and shake of his head as Moeser and Reeves' lawyer, Paul Schwartz, stood during an extended bench conference with Berz, their conversation masked from the jury with white noise. Later, Langlois shared a brief laugh with deputies taking him from courtroom.
Langlois pleaded guilty in November 2017 to first-degree intentional homicide for the Aug. 2, 2017, shooting death of Kendrith Young, 33, at the 7-Eleven convenience store, 2703 W. Beltline, and to a charge of attempting to kill Rodney Lemon Jr.
"As far as that dude that I killed," he said at the time, "I don't have no remorse. I don't care about it, I don't think about it, I ain't lost no sleep over it, nothing."
He also proclaimed Reeves' innocence, telling Berz to free Reeves.
You have free articles remaining.
Back in court Wednesday, this time as a witness, Langlois planned to be silent on the stand. Berz said Langlois had made the plan known to sheriff's deputies bringing him to court.
"Did you kill Kendrith Young?" Moeser asked Langlois.
After showing Langlois a surveillance video of the shooting, Moeser asked, "Was that you in the gray shirt?"
Moeser also asked Langlois about his responses to questions from police after his arrest, paraphrasing some of Langlois' responses. Those questions led to bench conferences between Berz, Moeser and Schwartz. Finally, the jury and Langlois were dismissed so the lawyers and Berz could fully consider a legal question — whether Langlois' complete silence on the stand, combined with Moeser's intention to call police detectives to the stand to report what Langlois told them, could violate Reeves' right to confront witnesses who testify against him.
Berz said it was a unique situation, one for which neither lawyer could find past cases similar enough to offer guidance.
Ultimately, Berz ruled that with Langlois' silence, it would be hearsay for police to testify about what Langlois told them during interviews, so Langlois' day in court was done.