The director of the Madison School District's recreation program apologized to authorities building a child pornography case against him and said his online viewing habits started with searches for young women in bikinis and "escalated" into viewing sexually explicit images of girls, according to a criminal complaint filed Thursday.
Jacob Tisue, 44, of McFarland, is charged with 12 counts of possessing child pornography after an investigation sparked by a July 22 tip from the National Center for Missing and Exploited Children led police to a Yahoo account Tisue reportedly used to access 36 files containing child pornography, including some showing girls with men.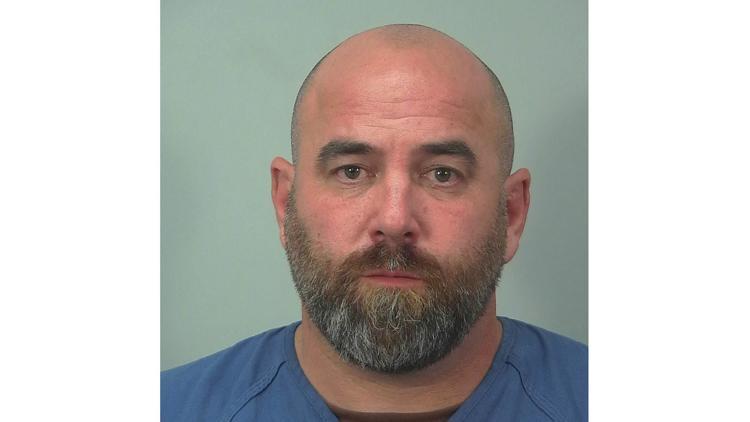 Tisue was arrested Aug. 29 and placed on leave that same day from his job as executive director of Madison School and Community Recreation, the school district's after-school care and recreation division. Madison School District spokeswoman Rachel Strauch-Nelson said that as of Thursday, Tisue was no longer employed by the district.
When confronted Aug. 29 by McFarland police detective Michael Klementz and state Department of Justice special agent Jeffrey Lenzner at MSCR's office on Madison's Near West Side, Tisue said he found the images on a "photo-sharing platform" on the blogging site Tumblr, downloaded them to his cell phone and emailed them to himself, according to the criminal complaint.
He reportedly said he'd only began viewing such images within the last year. All 12 of the criminal counts against him pertain to crimes alleged to have occurred between May 1 and July 31.
"I apologize to start with," he told the law enforcement officers, according to the complaint, and admitted "there might have been one or two" images showing girls in sex acts.
You have free articles remaining.
Register for more free articles
Stay logged in to skip the surveys
Each felony child pornography charge comes with a penalty of up to 25 years of combined prison and extended supervision, but Dane County Court Commissioner Brian Asmus said during a hearing Thursday that it's "rare" to see more than the three-year mandatory minimum sentence in similar cases.
Noting that Tisue, who had been released on his own recognizance following his arrest, showed up for the Thursday hearing, Asmus denied the state's request to set bail at $10,000. As a condition of Tisue's release, he is barred from unsupervised contact with juveniles other than his own children.
Tisue served as MSCR executive director since 2017, according to an online social media profile. He previously served as Warner Park facility manager starting in 2014 and as Cottage Grove parks, recreation and forestry director before that, dating back to 2006.
He also has worked as a canoe and kayak instructor for Rutabaga Outdoor Programs and as a teacher of recreation management at Madison Area Technical College.
MSCR provides a range of after-school programming for students of all ages, including arts, sports, outdoor activities, swimming, fitness and camps. Janet Dyer was named acting executive director after Tisue's arrest.
Court records show Tisue's wife filed for separation on Sept. 3.