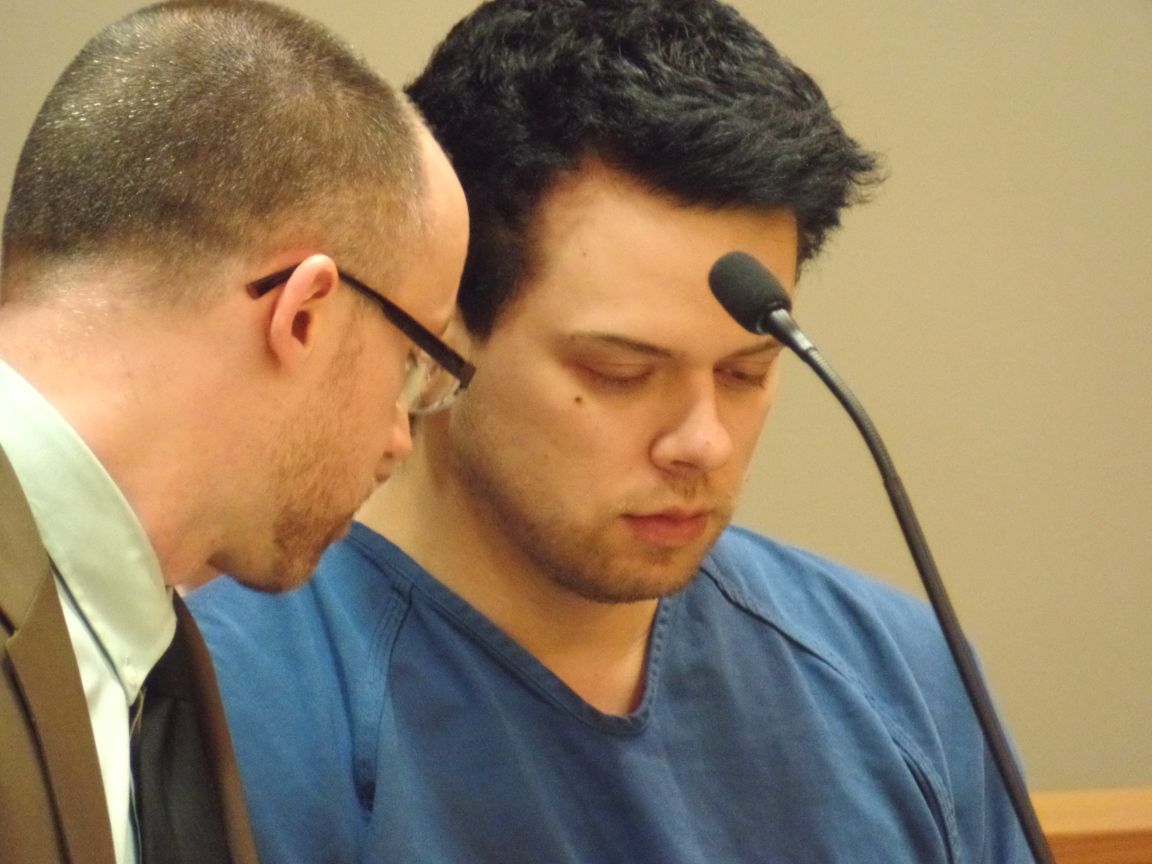 A Madison man charged with shooting a former grocery store co-worker to death last week outside the store where they worked was ordered to stand trial on first-degree intentional homicide and reckless endangerment charges.
Christopher T. O'Kroley, 26, waived his right to a preliminary hearing Tuesday before Dane County Circuit Judge Stephen Ehlke. He did not enter pleas to the charges against him but will do so when an arraignment is set before the assigned trial judge, William Hanrahan.
A criminal complaint states that O'Kroley blamed Caroline Nosal, 24, of Stoughton, for getting him fired from his job at Metro Market, 6010 Cottage Grove Road, after she complained to management that he was harassing her. The criminal complaint states that Nosal had rebuffed O'Kroley's desire to have a more serious relationship, which upset O'Kroley.
After his arrest, O'Kroley told police that he bought the handgun he used to shoot Nosal on Feb. 1, right after he was fired, and that he planned to shoot Nosal that day, but instead decided he needed time to practice with his new gun, according to the complaint.
You have free articles remaining.
After finding out when Nosal would be leaving work on Feb. 2, O'Kroley waited for her in the parking lot and shot her, the complaint states.
O'Kroley fired shots at a Madison police officer, who returned fire, on Feb. 3 when he was spotted by a passer-by near East Towne Mall. Nobody was hurt by the shots.
A former girlfriend told the Wisconsin State Journal that O'Kroley has had mental health issues for years and that he attempted suicide in 2014.
O'Kroley's lawyer, state Assistant Public Defender Adam Welch, said he couldn't comment on whether he plans to pursue an insanity defense for O'Kroley or whether he had decided not to enter a plea to the charges on Tuesday in order to consider a plea of not guilty by reason of mental disease or defect.
O'Kroley, who appeared in court shackled to a wheeled restraint chair, but no longer wearing suicide prevention clothing, remains in the Dane County Jail on $1 million bail.