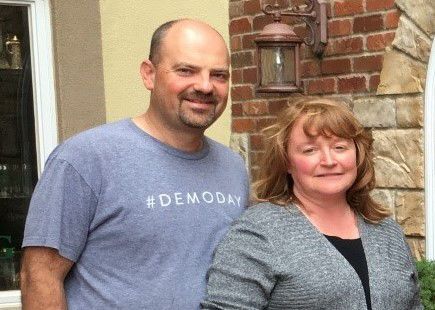 Days after a 23-year-old Windsor man went to a rural Dane County property under the pretense of swimming, investigators found his father's torso — gunshot, "mutilated and dismembered" — with tools including a saw nearby, according to a criminal complaint charging Chandler Halderson with the murder of his father.
More human remains, as yet unidentified, were found Wednesday near Sauk City. Investigators continue to search for Halderson's mother.
Prosecutors alleged Thursday that Halderson has spun a "web of lies" in the investigation of his missing parents — Bart and Krista Halderson — whom he initially reported missing July 7, when he said they didn't return from a Fourth of July weekend trip to their cabin in northern Wisconsin.
Halderson was officially charged with first-degree intentional homicide, mutilating a corpse, hiding a corpse and providing false information on a missing person — an allegation he was arrested for last week as the Dane County Sheriff's Office poked holes in his story.
Dane County Sheriff Kalvin Barrett said Thursday his office continues to treat Krista Halderson, who hasn't been seen in two weeks, as a missing person, adding he remains optimistic she's "alive and well."
Investigators found a bullet casing Tuesday in the Halderson family house in Windsor matching the ammunition used in a firearm a friend of Chandler Halderson gave him less than a month before his parents' disappearance, according to the criminal complaint filed in Dane County Circuit Court.
On Wednesday, more human remains were found on state-owned land along the Wisconsin River in northwestern Dane County. A person reported on July 3 seeing a man matching Chandler Halderson's description walking in the area in the town of Roxbury, the complaint said.
Barrett said authorities are unable to identify at this point whether the remains are from a male or female.
During a hearing Thursday, Halderson's bail was set at $1 million, up from the initial $10,000 bond ordered on Monday when he was tentatively charged with providing false information. In arguing for the $1 million bail, Dane County Assistant District Attorney Andrea Raymond said "these are very serious, very violent charges," adding she expected more charges to follow.
"There is a web of lies that is quite impressive if it wasn't frankly so tragic," Raymond said.
Public defender Catherine Dorl said Halderson is a lifelong resident of Wisconsin, has been involved in the Boy Scouts, Eagle Scouts and church groups, and has no prior criminal history in her argument Thursday for the continuation of a $10,000 bond.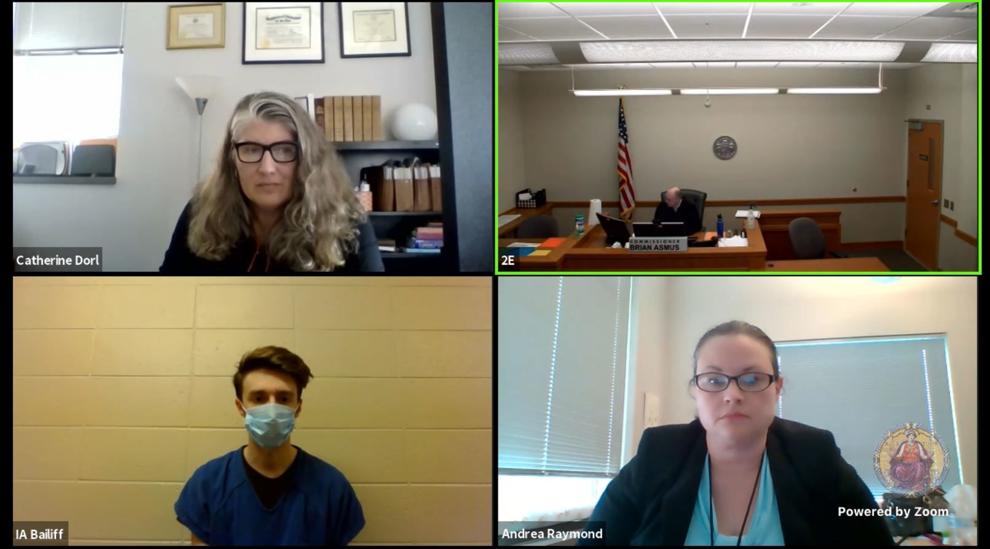 In response to the comment about Halderson's Scout involvement, Raymond said: "In this case, you're going to learn there is evidence of ropes and knots being tied, such that a Eagle Scout may do."
Barrett said the Halderson family's house, where Chandler lived with his parents, remains an active crime scene. He urged anyone with information on Krista Halderson — who is described as a 5-foot-3 white woman with red hair, blue eyes and weighing 155 pounds — to contact the Sheriff's Office at 608-284-6900.
According to the complaint:
On July 7, Chandler Halderson went to a Dane County Sheriff's Office precinct to report his parents had left with an unknown couple on July 2 for a trip to the family cabin near White Lake in Langlade County and had not yet returned.
In a little more than a day after the report was filed, investigators found several discrepancies in Halderson's story, including a claim Bart, 50, and Krista Halderson, 53, planned to attend a parade in White Lake when there was no parade happening.
The Langlade County Sheriff's Office also found "no signs of immediate activity" at the family cabin.
Halderson was arrested July 8 for allegedly lying to investigators. While he was being booked into the Dane County Jail, according to the complaint, he made a comment to detectives to the effect of "you don't know the whole story."
On the same day, authorities searched a property in the town of Cottage Grove where Halderson was seen driving his parents' Subaru near a wooded area three days earlier.
Halderson showed up to the property on July 5, which belongs to the partner of his girlfriend's mother, and asked to go swimming in the pool. Halderson was gone for more than an hour when the partner noticed him return dry and the pool cover still on.
The partner said she saw Halderson with the Subaru near a shed on the property, and when he eventually returned to the pool, Halderson appeared "to be washing off, and he looked like he wasn't paying attention to anyone else around," the complaint said.
Dane County Sheriff's detectives searched the area near the shed, eventually finding a torso wrapped in pants, a black belt and nylon black rope. The search of a nearby tank revealed a pair of scissors, a saw blade and the handles of what may be bolt cutters. The remains were identified as those of Bart Halderson.
Nearly a week before the grisly discovery, a family friend and co-worker of Krista Halderson became concerned when she didn't show up for work on July 2 — the day Chandler Halderson claimed his parents left for the trip — as her absence wasn't prearranged.
That afternoon, the co-worker visited the Haldersons' house on Oak Springs Circle, found both vehicles in the garage and knocked on the door until Chandler Halderson opened it.
The co-worker and another person at the door noticed Halderson had a bandage on one of his feet, which he told them was from breaking glass on the fireplace as he was playing with his dogs — an injury for which he asked his girlfriend to bring over hydrogen peroxide and a Swiffer.
Hours before his arrest July 8, Halderson went to the house of neighbors to ask if their doorbell video camera could "capture the road or my house?" After the neighbor told Halderson police had already come to download video, Halderson asked if it captured anything, the complaint said.
A day later, a Dane County detective interviewed a friend of Halderson from Kansas who said he left a rifle for Halderson when he visited on June 12 and 13.
---
From languishing to lovely, see 9 amazing Madison-area garden transformations
Pat Greathead's garden "before"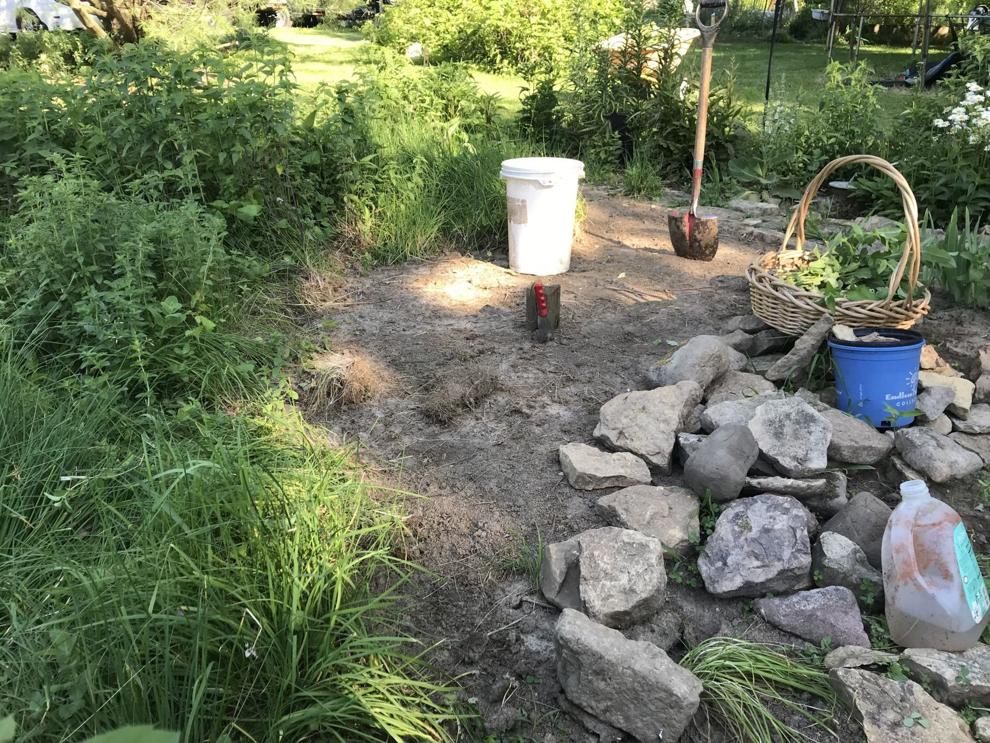 Pat Greathead's herb garden "after"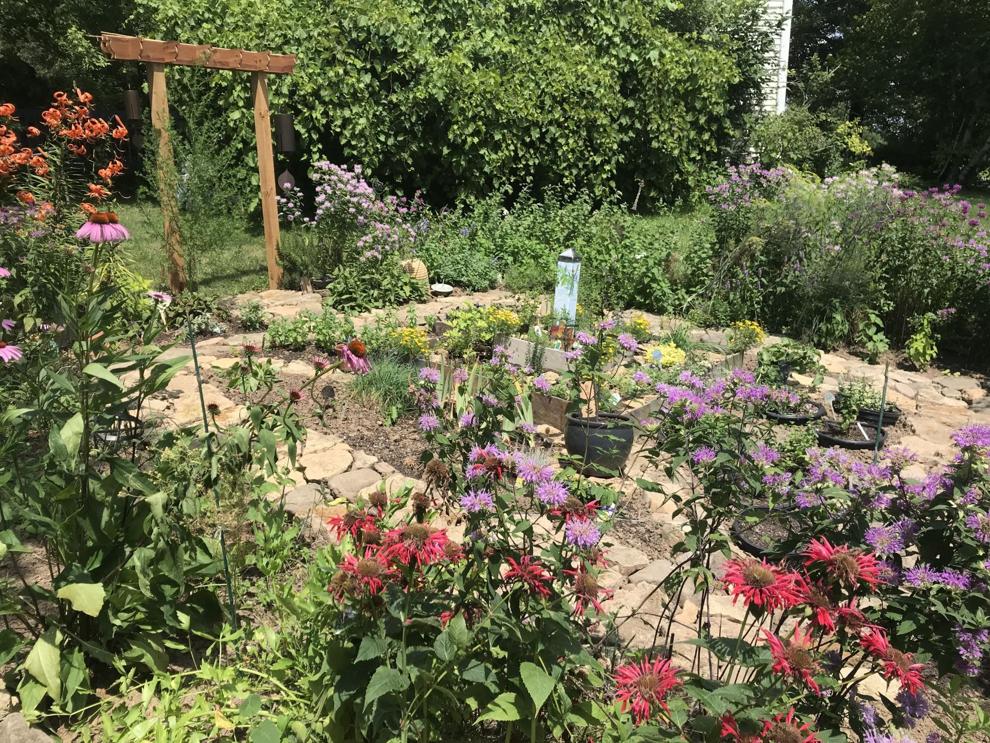 Eileen and Eric Nemec's garden "before"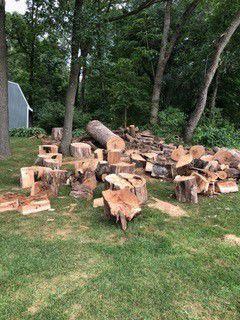 Eileen and Eric Nemec's bicycle garden "after"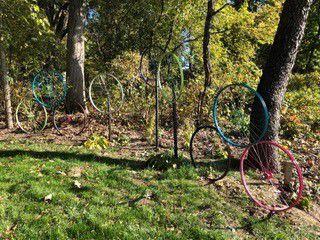 Scott Kramer's garden "before"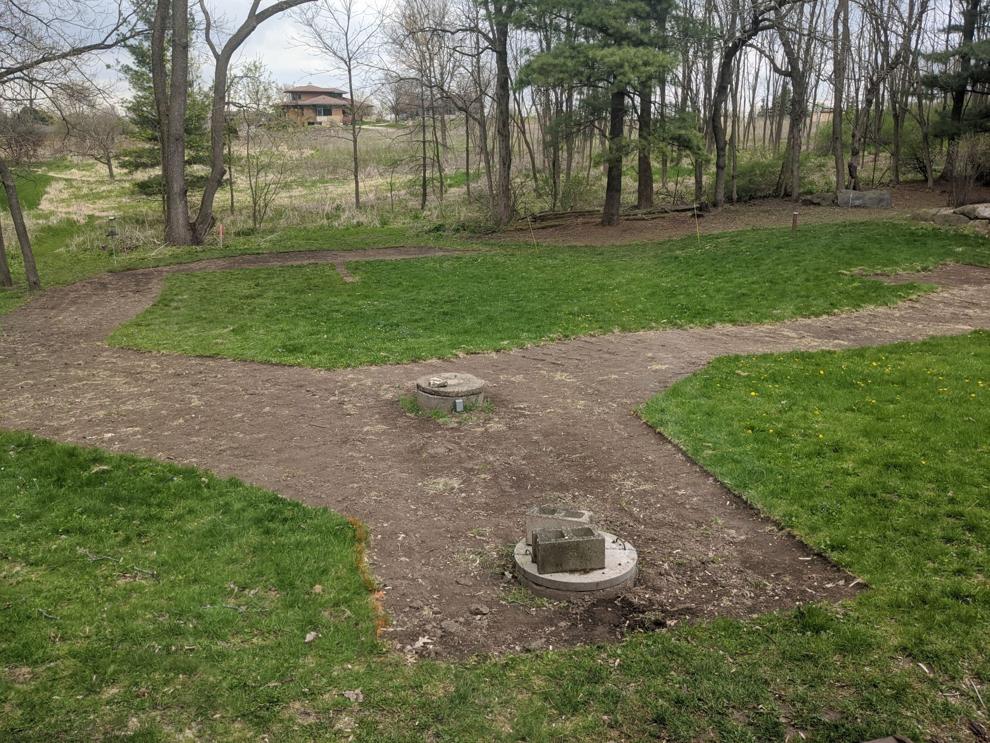 Scott Kramer's garden "after"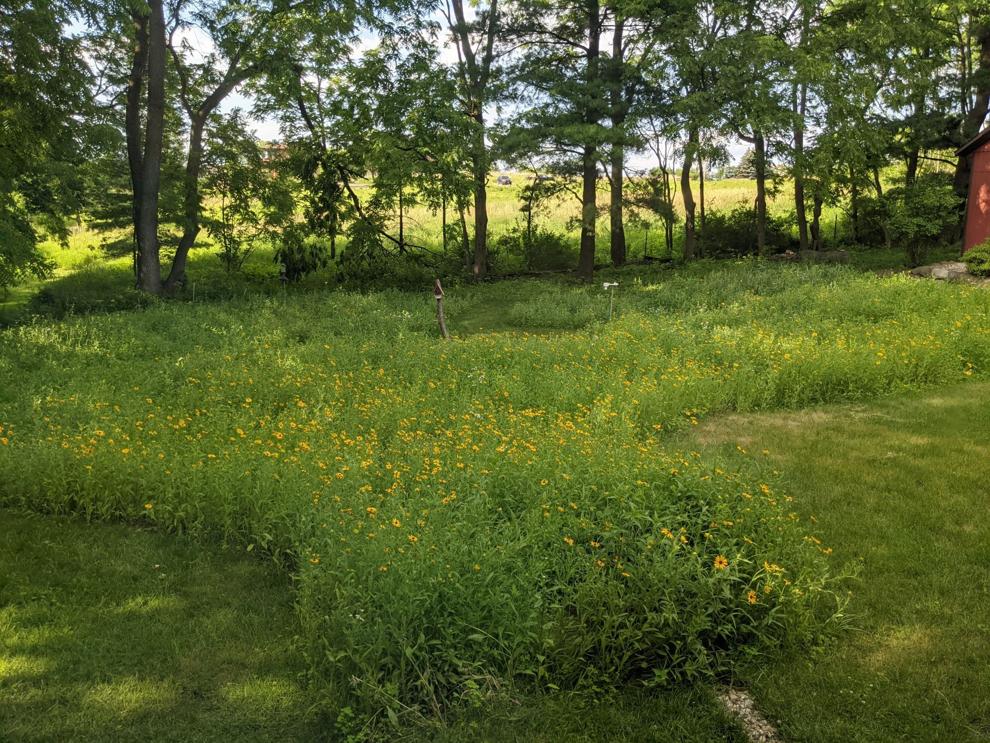 Alicia Szekeres' garden "before"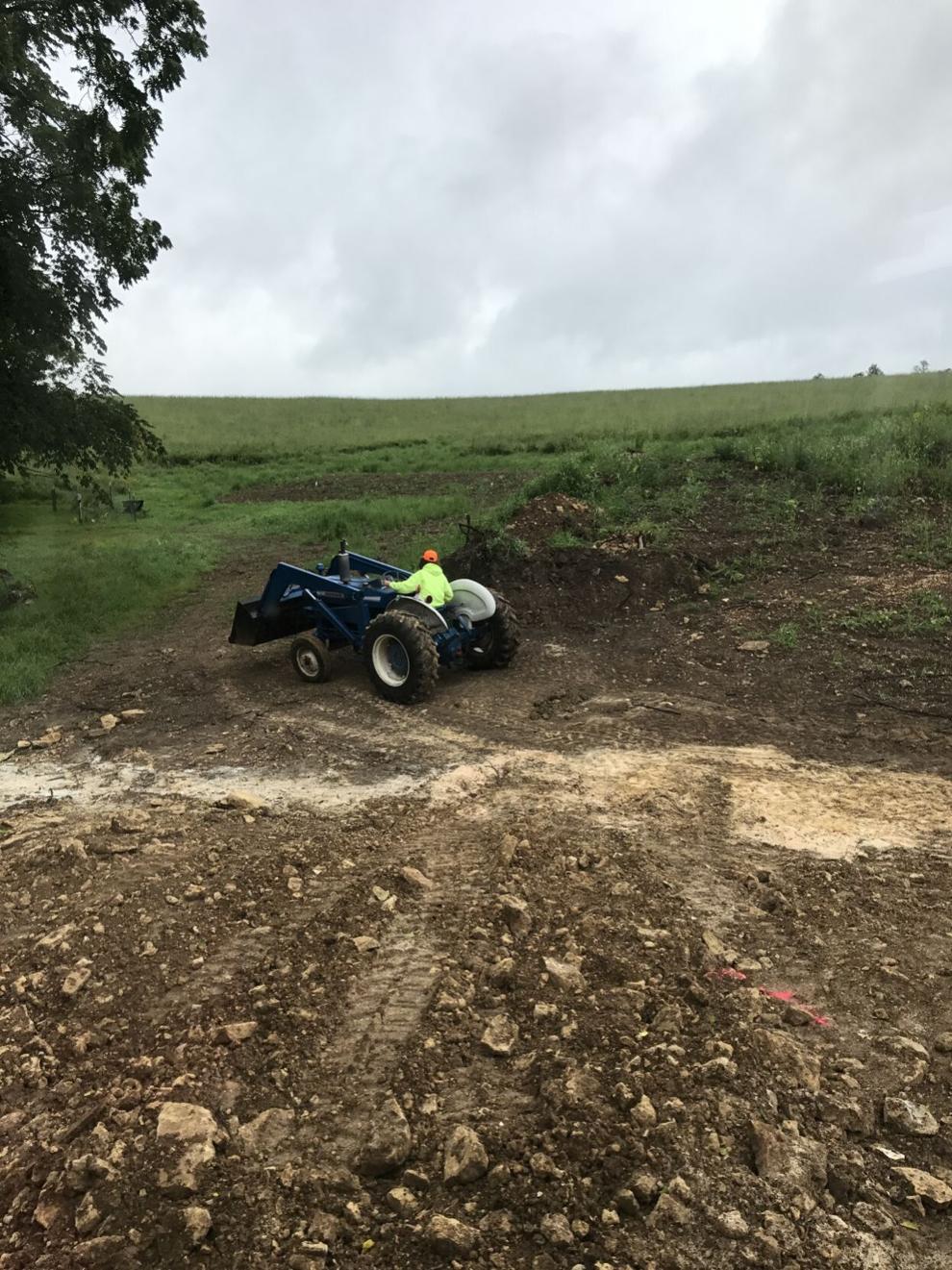 Alicia Szekeres' garden "after"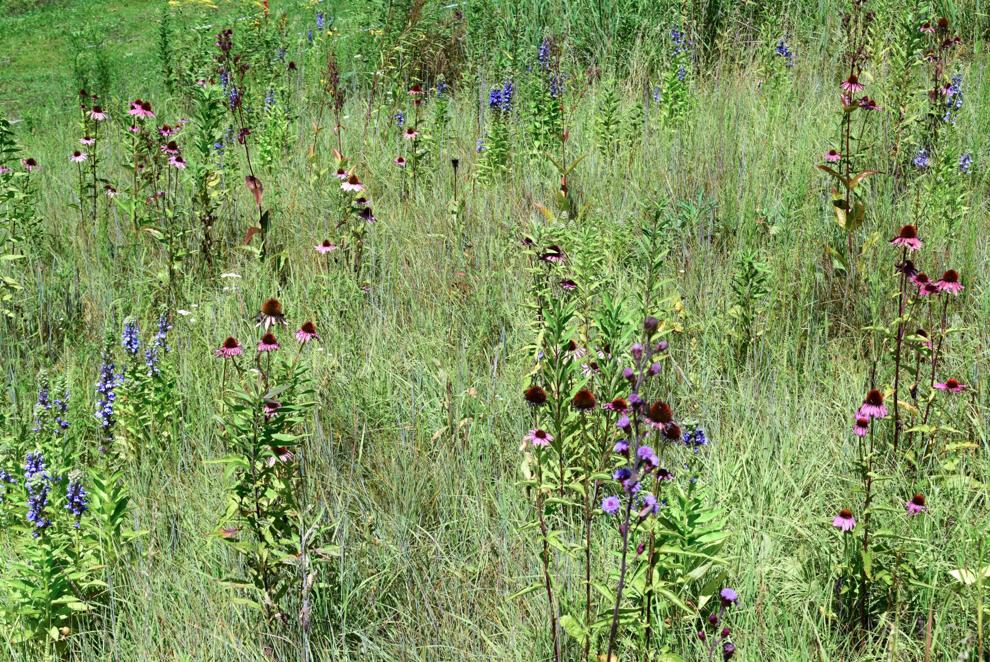 Eileen and Dan Wilson's garden "before"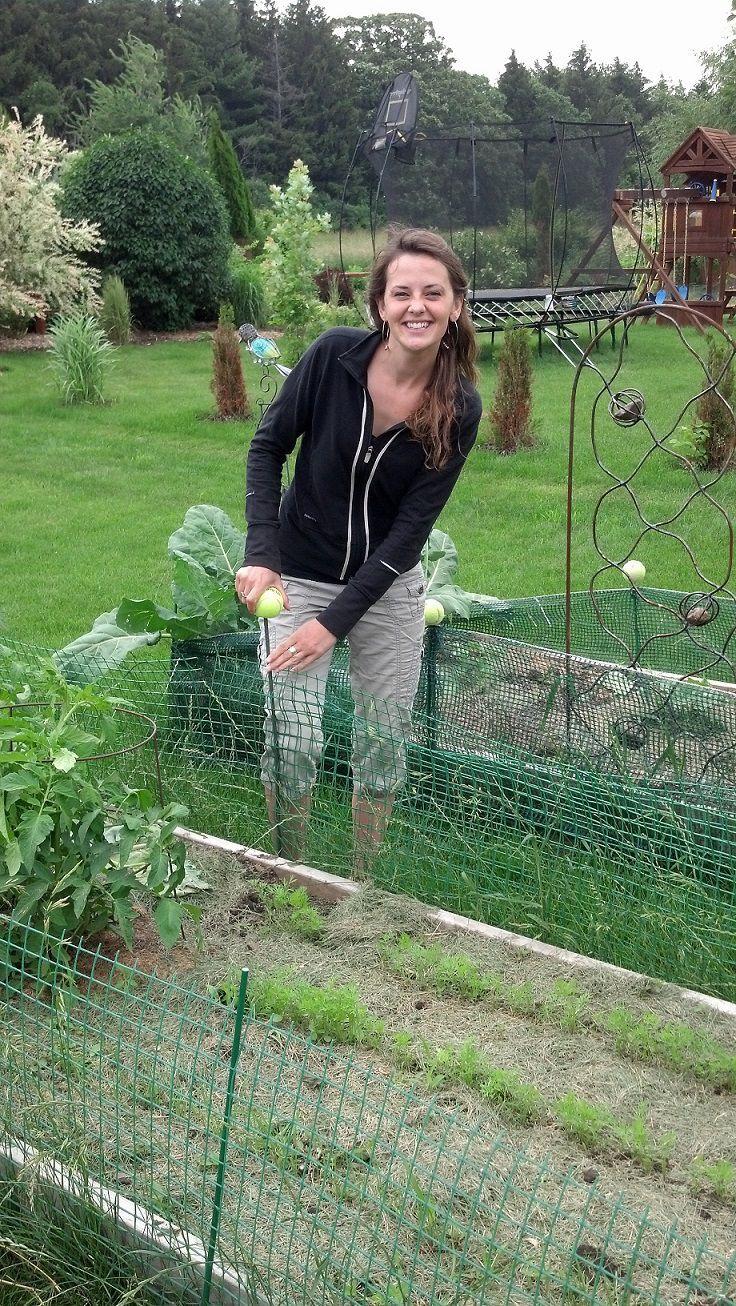 Eileen and Dan Wilson's garden "after"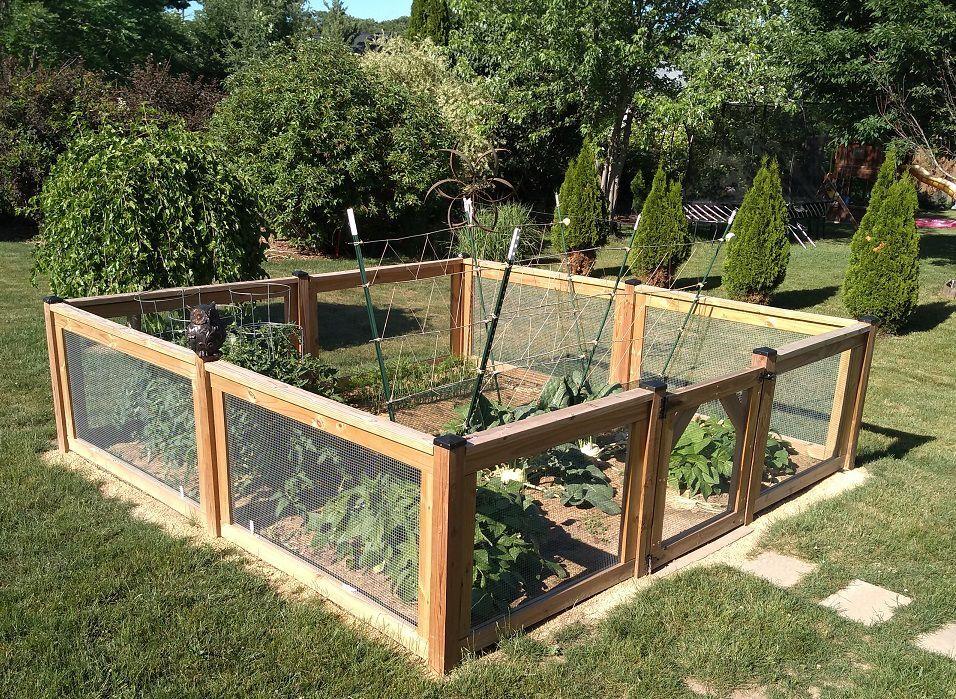 Sara Redford's garden "before"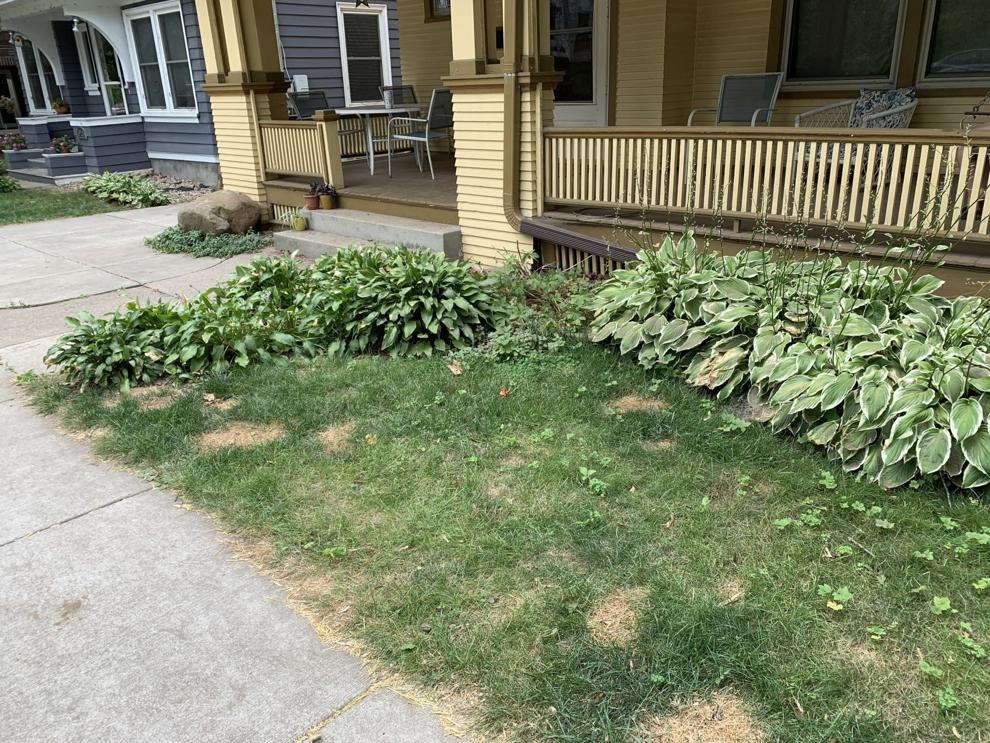 Sara Redford's garden "after"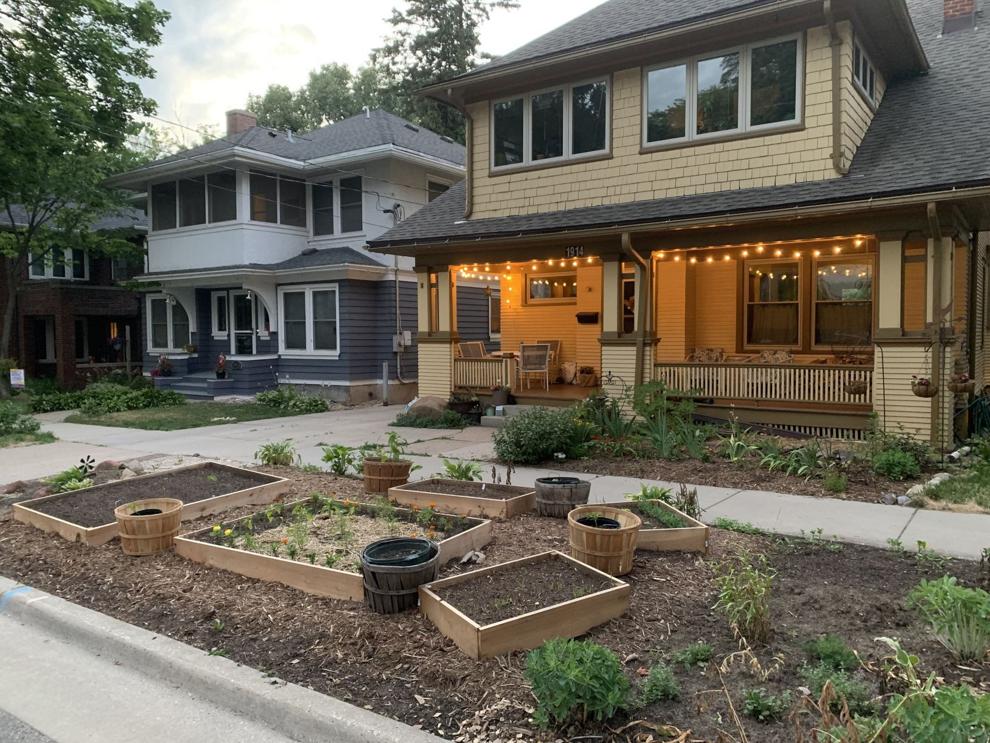 Pam Holmes garden "before"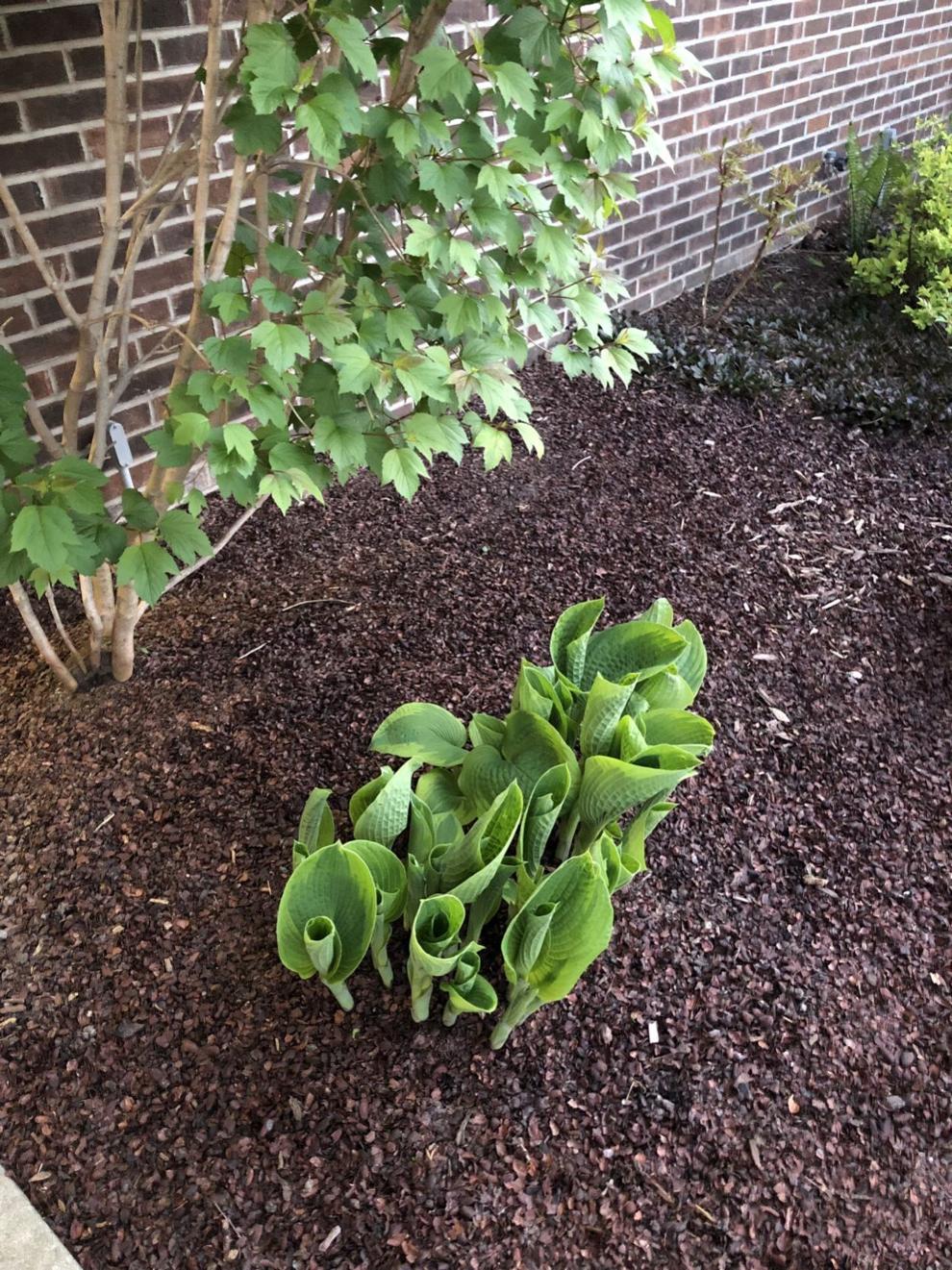 Pam Holmes' garden "after"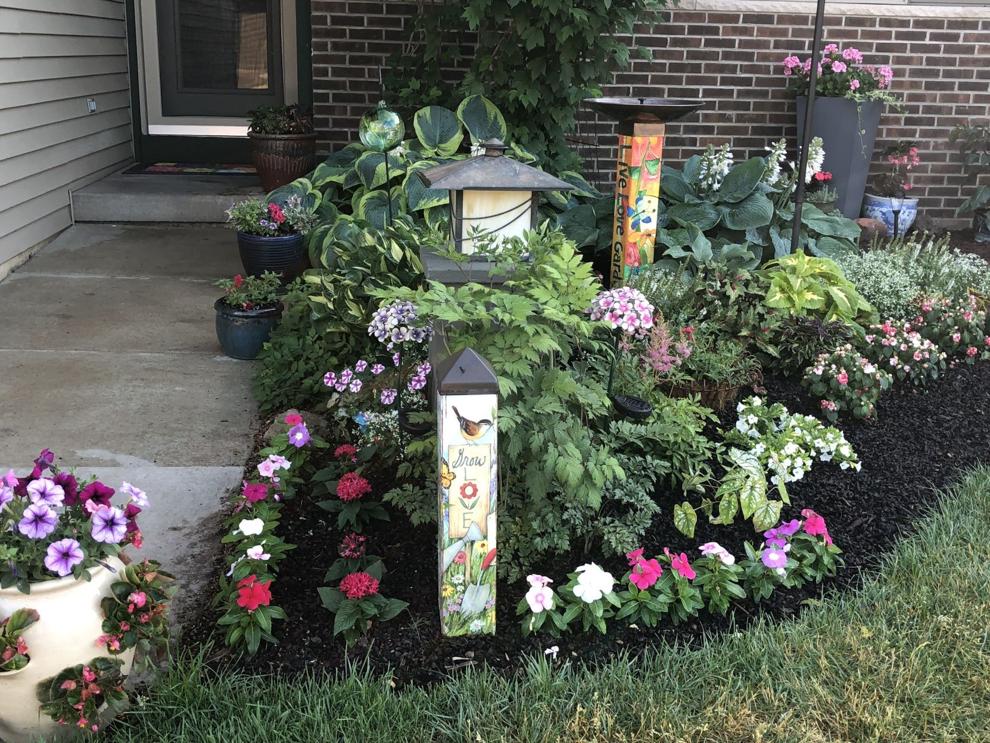 Diane Small with green tomoato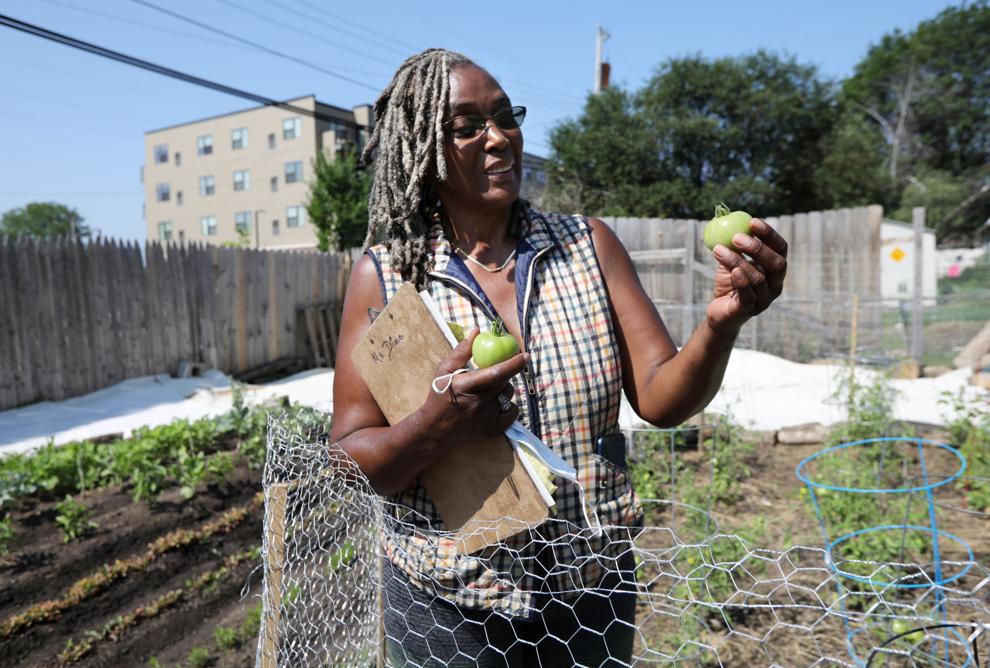 Diane Small's garden "before"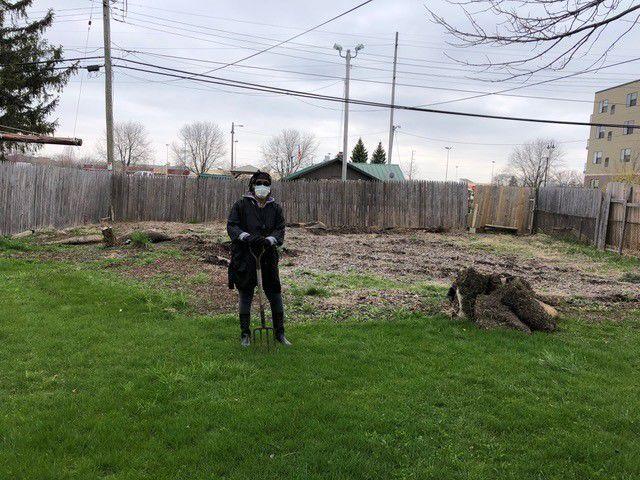 Diane Small's garden "after"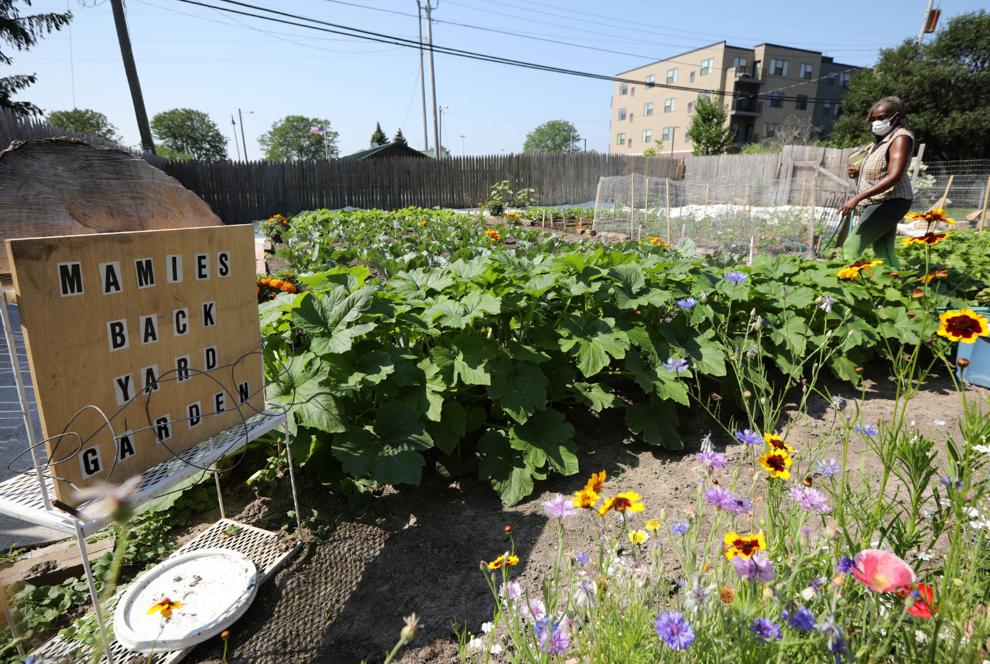 Victoria Johnson's "before" garden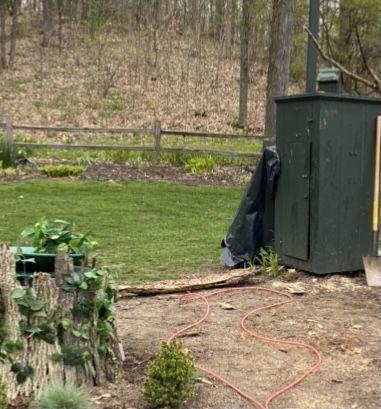 Victoria Johnson's garden "after"