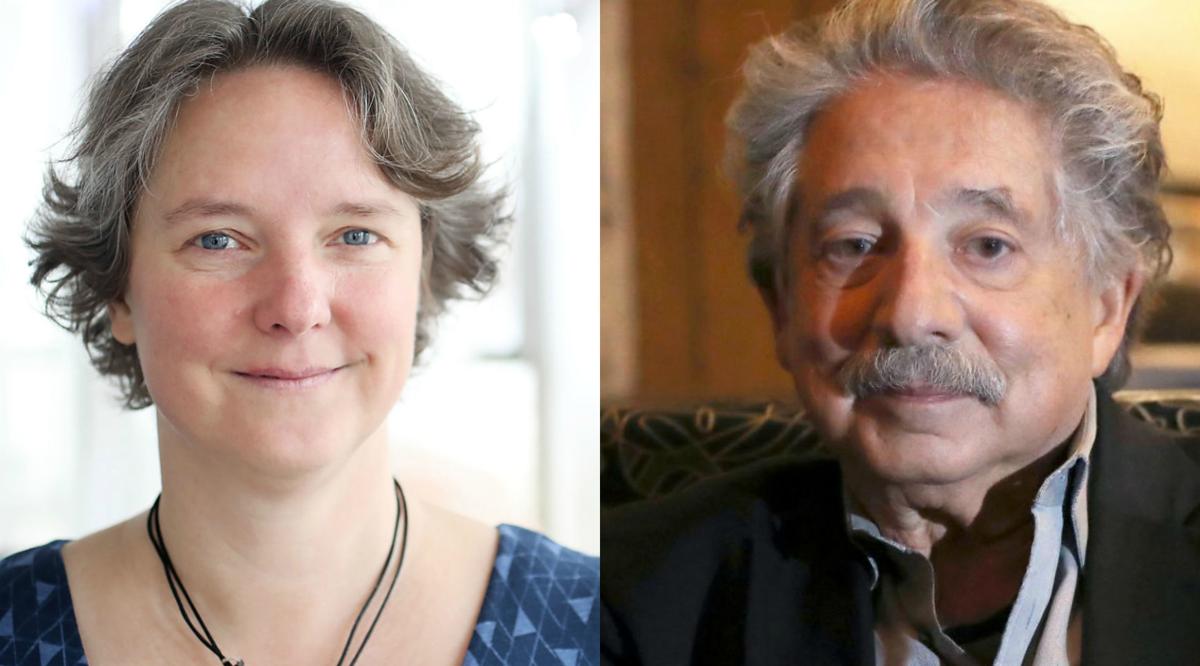 A forum Thursday for Madison School Board and mayoral candidates focused on race and equity, with office-seekers fielding questions on educational achievement gaps and police body cameras.
Madison Mayor Paul Soglin and election opponent Satya Rhodes-Conway, a former City Council member, talked about how their policies would benefit minorities, as well as the need for more affordable housing and the importance of including people of color in their administrations.
The six candidates for three seats on the School Board discussed topics including the need to change school district policies to improve outcomes for students of color.
The debate hosted by 100 Black Men of Madison was among a series of debates and forums leading up to the April 2 election.
With few exceptions, the candidates agreed that Madison's minority students and residents don't have the same chances for success as their white counterparts.
"I am keenly aware that not everyone has had the opportunities that Madison has given me," Rhodes-Conway said.
Soglin told attendees "we have made progress" in minority employment, affordable housing and income gains, saying they should vote for him because there's still more he can help accomplish.
"I am not satisfied, nor are you," he said.
If elected, Rhodes-Conway said, she'd more aggressively engage Madison's neighborhoods when crafting policies.
"We need to recognize how our neighborhoods, how our communities, how our people are assets," she said. "We have so many good ideas that come up from our neighborhoods that get overlooked by power structures."
Both candidates agreed that the city should do more to encourage and sustain black and minority business ownership, with Rhodes-Conway adding that the city needs to give African-American residents better options for entertainment and social activities.
Soglin said "businesses owned by communities of color are the most significant thing we can do that's going to" drive minority home ownership and wealth generation.
Asked about body-worn cameras for police officers, Soglin said he'd like to at least start a pilot program and see how it worked first before deciding whether to equip the entire department with them.
Rhodes-Conway said she'd like to hear from community members and police before committing to a program, adding that she thinks money for a body camera program could be spent on mental health and substance abuse programs and have a greater impact.
Race in schools
The races among three sets of candidates for seats on the School Board come as the district is faced with questions over school climate and culture for its students of color.
While the school district is among the best in Wisconsin for white students, "students of color don't feel like they belong," said Ananda Mirilli, who is running against incumbent TJ Mertz.
Mertz said the biggest challenge for the district is securing more money from the state to ensure it can address the problems facing minority students.
Smaller classrooms, more minority teachers and giving staff members and parents of color a bigger voice in policy decisions could help close a persistent achievement gap between minority and white students, said Cristiana Carusi, who is running against Kaleem Caire.
Caire said the district needs to ensure children are better prepared for kindergarten and offer coaches for teachers to help them better instruct minority students.
David Blaska, a self-proclaimed conservative running against Ali Muldrow, said the problems in Madison schools weren't because of racial inequity but rather a lack of discipline and respect that's driving teachers from the district.
Muldrow called for expanding art education programs to help close the achievement gap, along with recruiting more teachers of color.