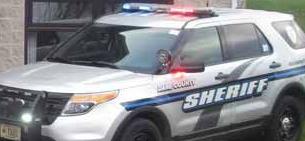 A 14-year-old Oregon boy was arrested for operating while intoxicated after crashing a stolen pickup truck on the Beltline near Monona Drive early Thursday, the Dane County Sheriff's Office said.
The boy, who was not injured in the crash, was taken to a local hospital to have blood drawn and then to the Juvenile Reception Center. He faces tentative charges of first-offense OWI, operating a motor vehicle without owner's consent and two counts of eluding police, Sheriff's Office spokeswoman Elise Schaffer.
You have free articles remaining.
The incident began when Marshall police attempted to stop the 2012 Dodge Ram pickup, which was reported stolen in Oregon, near Madison and Howard streets in Marshall. The driver fled at high speed, and a short pursuit was abandoned after police lost sight of the vehicle, Schaffer said.
A sheriff's deputy located the pickup on Interstate 94 and Highway N and attempted a stop, but the pickup fled. A second deputy then spotted the vehicle on Highway 12 and Highway AB, and Monona police and deputies deployed road spikes at Highway 12 near Agriculture Drive, Schaffer said.
The driver lost control of the vehicle and crashed into the median on Highway 12 near Monona Drive about 12:40 a.m., Schaffer said.