A Madison man charged eight months ago with the 2008 murder of UW-Madison student Brittany Zimmermann made his first court appearance on the homicide charge Thursday.
David A. Kahl, 54, who is serving a prison sentence at the Oshkosh Correctional Institution for a seventh-offense drunken driving conviction in Dane County, appeared by video from the prison.
He was ordered jailed on $1 million bail during a video hearing before Court Commissioner Mark Fremgen following impassioned statements by video from members of Zimmerman's family, including her aunt, Kimberly Heeg, and her brother, Matthew Zimmermann. Zimmermann's mother, Jean Zimmermann, sat nearby and appeared on screen occasionally but did not speak.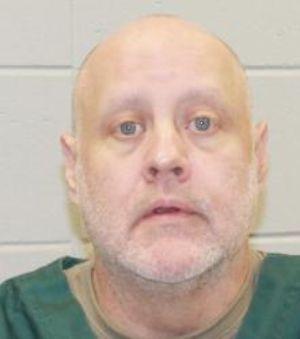 "David Kahl is a habitual criminal who has continued to directly victimize or indirectly endanger the safety of all around him due to his disregard of the law," Heeg said, "and complete ignorance of the harms he has already caused his prior victims."
She said Kahl's criminal history has been an escalation from drug crimes to sexual assault to homicide.
"On a personal level, I believe David Kahl should never be allowed to breathe fresh air or feel sunshine on his skin," Heeg said. "I believe he violently murdered my niece, a young woman who was kind and wanted nothing more than to make a positive difference in this world."
For 12 years, Heeg said, Kahl has caused "constant emotional pain" to her family. Kahl is fearful for his health, she noted, likely referring to a large COVID-19 outbreak now occurring at Oshkosh Correctional Institution.
"To that, I have to say 'too bad,'" Heeg said. "He should have considered his health when he was victimizing individuals over the past 20 years."
On March 20, Kahl was charged with being a party to first-degree intentional homicide for Zimmermann's murder on April 2, 2008, at her West Doty Street apartment. If he is convicted, the crime carries a mandatory life sentence.
Assistant District Attorney Erin Hanson, recommending $1 million bail, said an autopsy found Zimmermann sustained multiple stab wounds, and there was also evidence of ligature strangulation on her neck and battery to one side of her face. Her apartment door had been kicked in.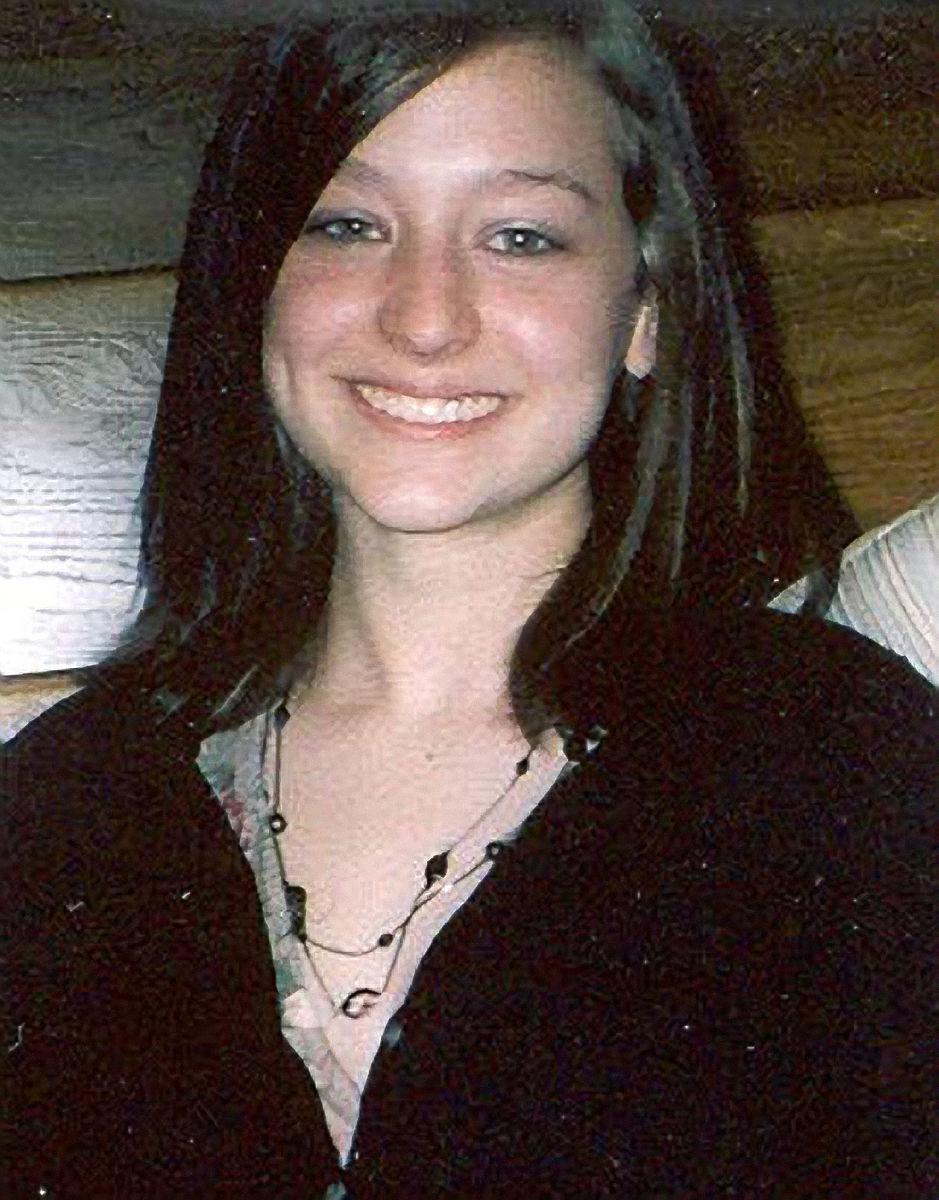 Zimmermann tried to call for help, Hanson said, and on a recording of her 911 call her scream could be heard. Instead of fleeing, she said, Kahl took Zimmerman's cellphone and broke it in half, "cutting off any hope that Brittany could be rescued."
"The offense shook the Madison community, the UW community, the state, and continues to make national news," Hanson said. "The sudden violent and seemingly random taking of the life of a young student in her prime who was pursuing a career in medicine and was recently engaged. This was one of the most serious homicides in this area and kept the entire community on edge."
She said Kahl has been in prison for 15 of the past 27 years for various crimes, including second-degree sexual assault and felony theft. He admitted using crack multiple times the day of Zimmermann's death, Hanson said.
State Assistant Public Defender Jon Helland didn't argue against cash bail for Kahl, but said the case rests on circumstantial evidence, much of which hasn't changed since 2010. Fremgen agreed but cautioned that circumstantial evidence can in some instances be more compelling than direct evidence.
A criminal complaint states police had interviewed Kahl six times between the day Zimmermann was killed and December 2014. At one point he didn't deny being at Zimmermann's home and said he was going door-to-door collecting money to buy crack cocaine by telling people he needed money to repair a tire on his car. He also would say in another interview he didn't recall whether he had been at Zimmermann's home.
But what ultimately led to a charge of first-degree intentional homicide against Kahl was DNA evidence, re-tested as technology improved over the years. Tests found a match between Kahl's DNA and DNA recovered from Zimmermann's clothing.
Kahl had allowed police to take a DNA sample from him the first time they talked to him in 2008.
There were other pieces as well: Police said they also received a letter in April 2009 from an inmate reportedly at the Fox Lake Correctional Institution alleging that another inmate there had been involved in the Zimmermann killing. When the state Crime Laboratory ran a DNA test on part of the envelope last year, it showed a match with Kahl.
Initially, prosecutors said Kahl would be brought to Dane County for a court appearance within two weeks, but now eight months have passed.
According to court records, on March 13 Kahl completed the Earned Release Program in prison. Earned Release is a substance abuse treatment program for nonviolent offenders aimed at reducing the chances of future run-ins with the criminal justice system.
Notice that Kahl completed the program was sent to a Dane County judge who signed an amended judgment of conviction ordering Kahl's remaining time in prison to be converted to extended supervision, allowing him to be released to Dane County authorities.
But the same judge later that day, citing "reconsideration," vacated that amended judgment, and Kahl has since remained at Oshkosh. His release date from Oshkosh remains Nov. 9, 2021, according to DOC records.
At a hearing in April, according to court records, Circuit Judge Nicholas McNamara said that if Kahl or DOC requested an amended judgment of conviction allowing his early release from Oshkosh, he would sign it and have him transferred to the Dane County Jail, but so far that has not been requested.
An initial appearance for Kahl had been scheduled for mid-November, but that was postponed at DOC's request.
Kahl's homicide case was assigned to Circuit Judge Josann Reynolds. A preliminary hearing date has not been set.
---
Photos: Brittany Zimmermann homicide case over the years
Photos: Brittany Zimmermann homicide case over the years
Brittany Zimmermann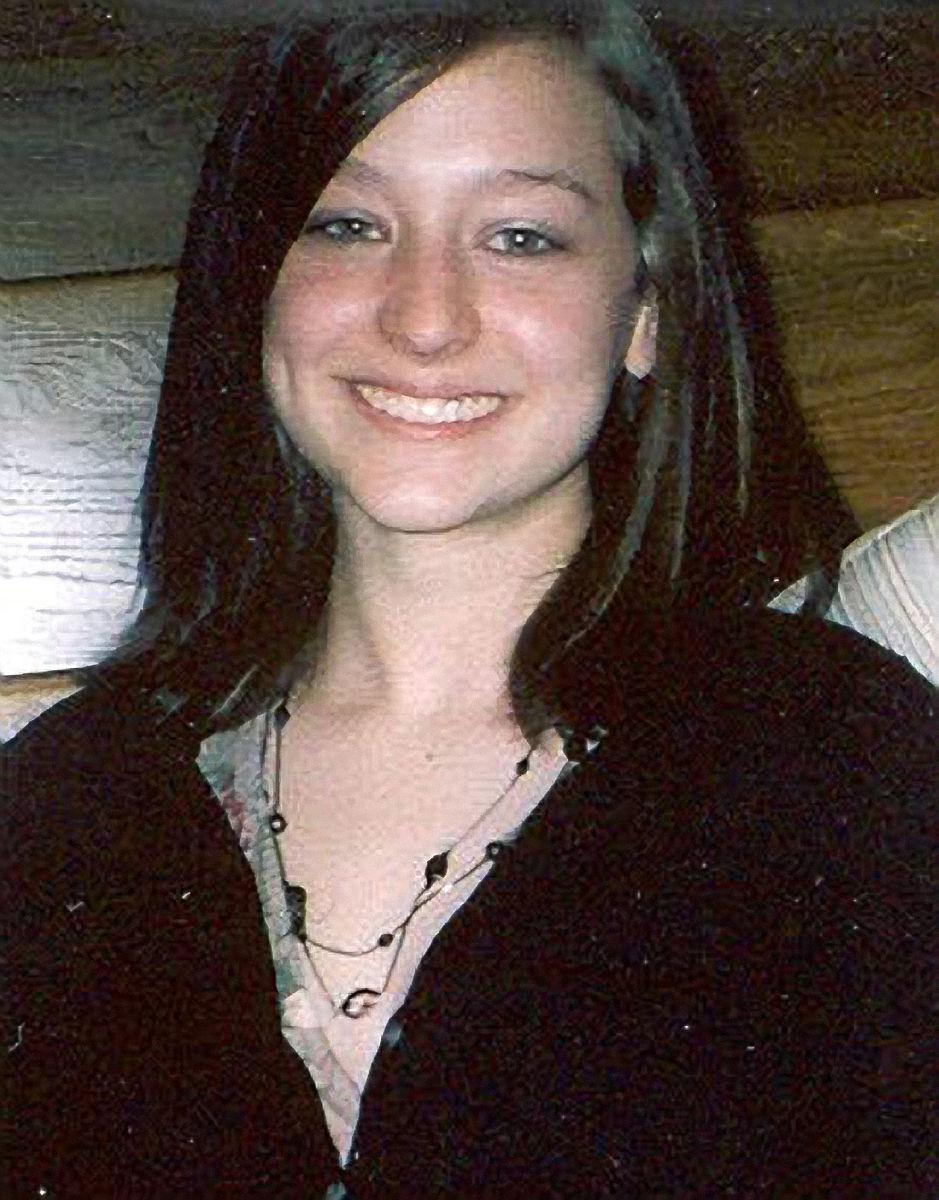 Brittany Zimmermann crime scene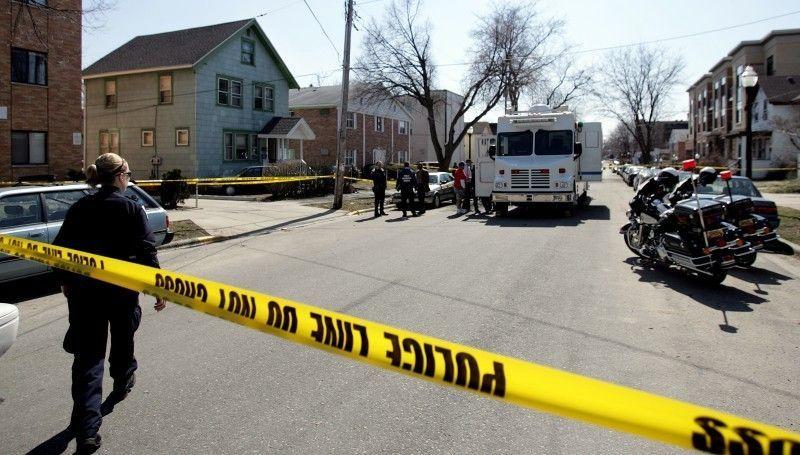 Zimmermann apartment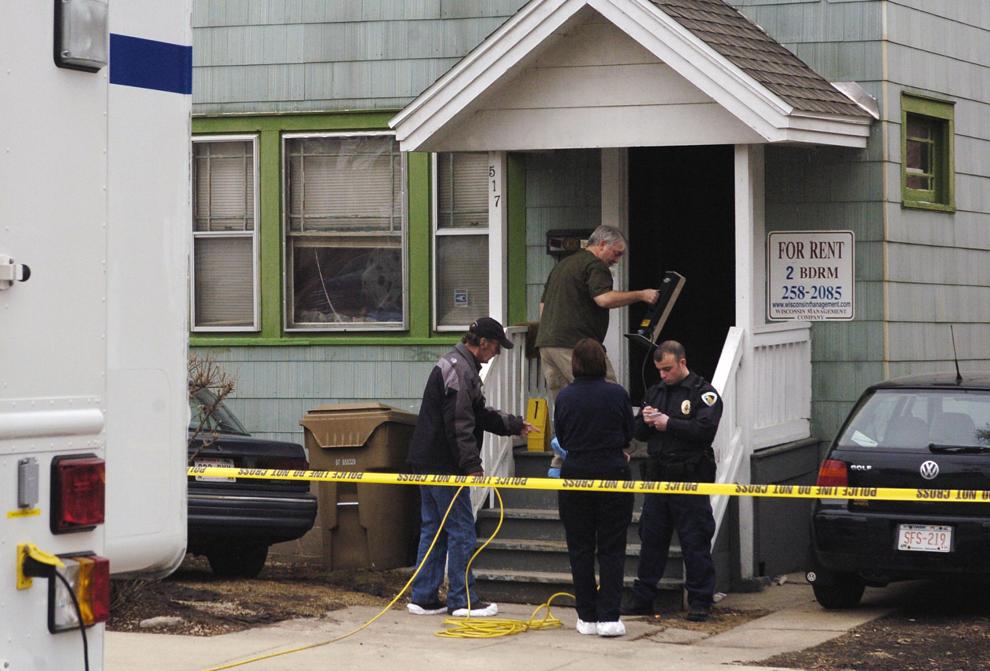 Vigil for Brittany Zimmermann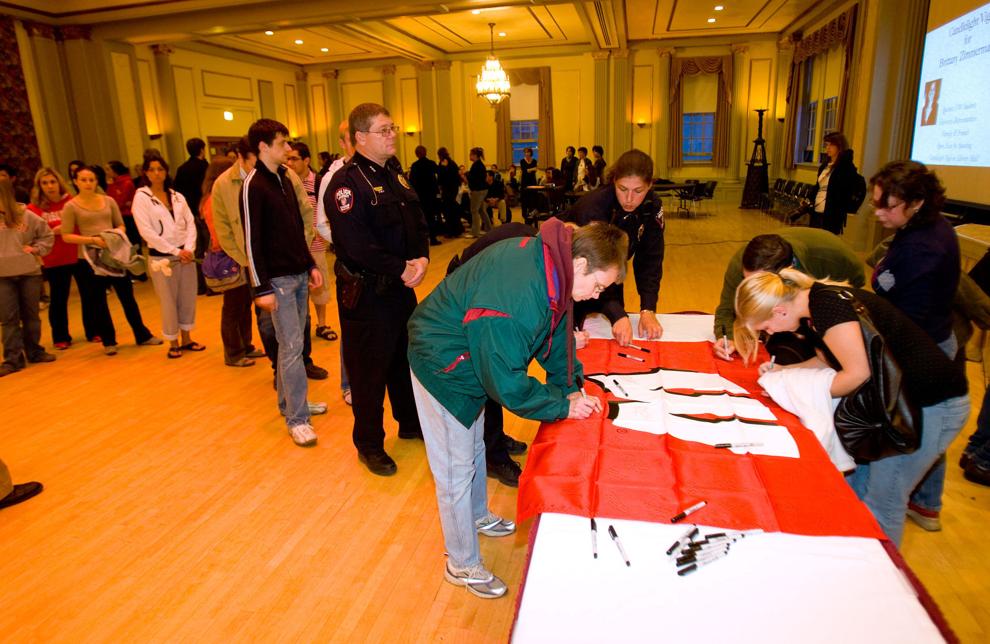 Zimmermann photo at vigil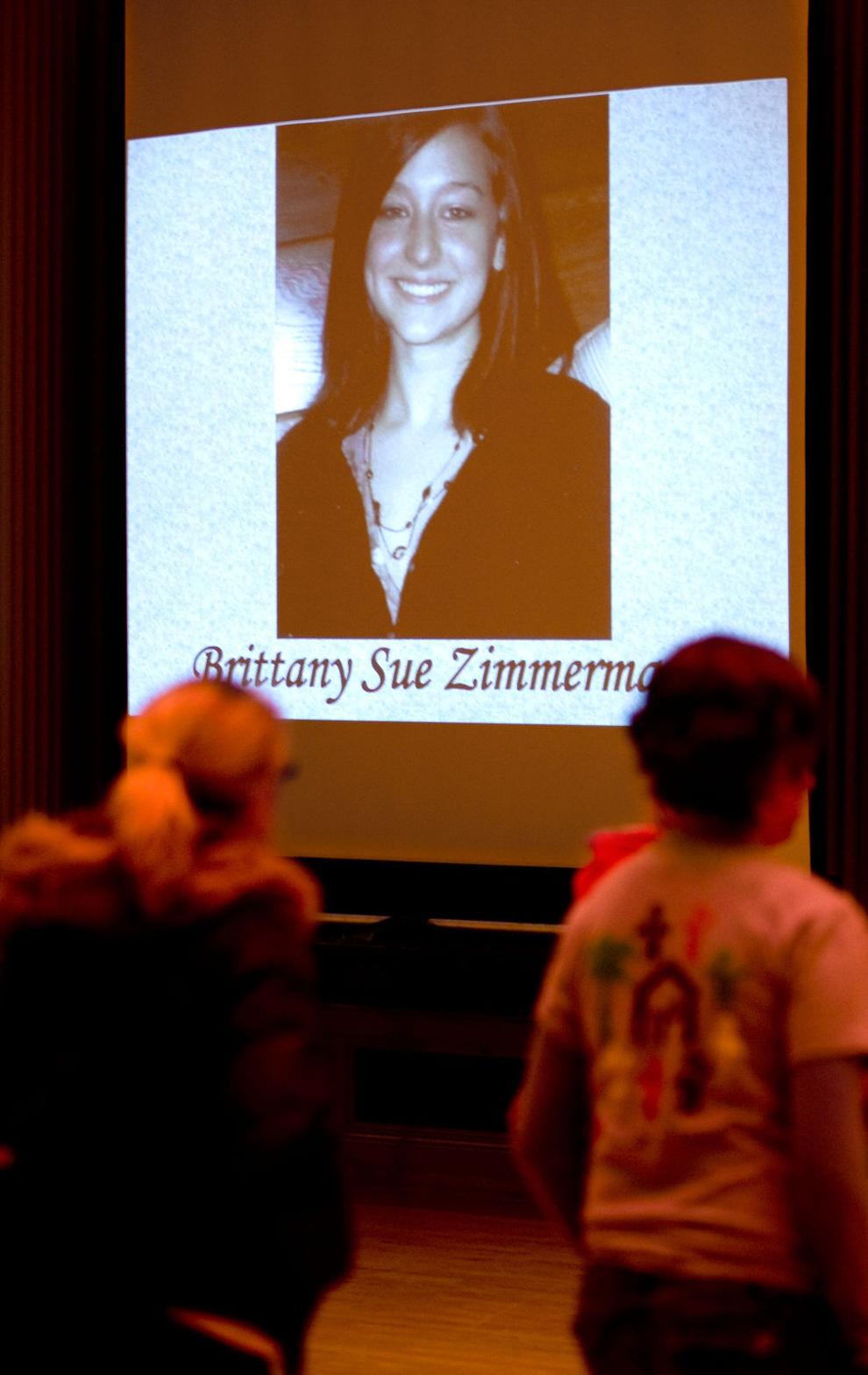 Zimmermann vigil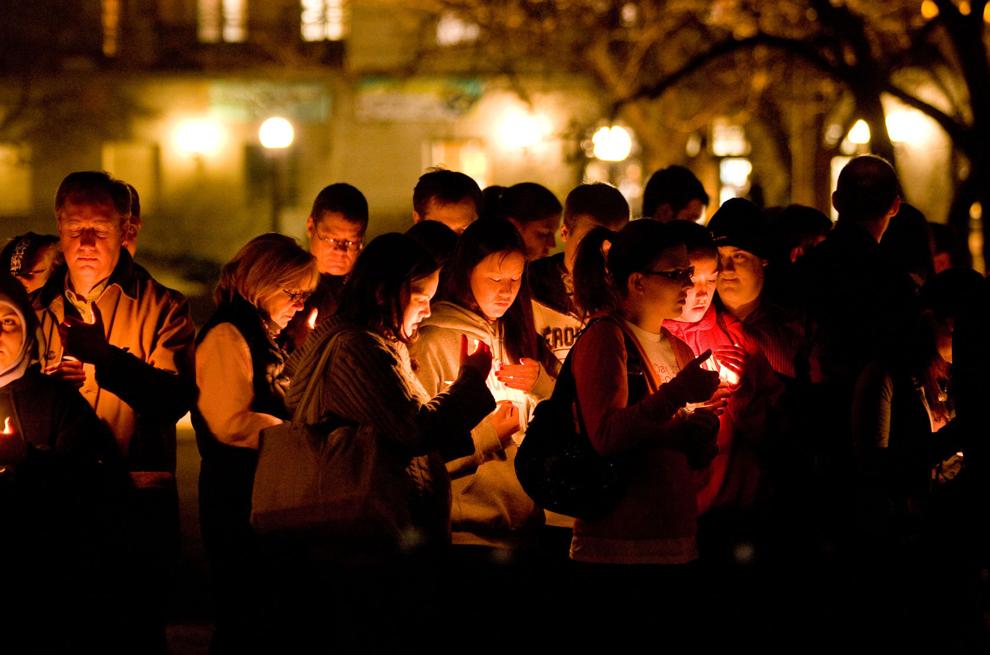 Questions about emergency call
Reward fund announced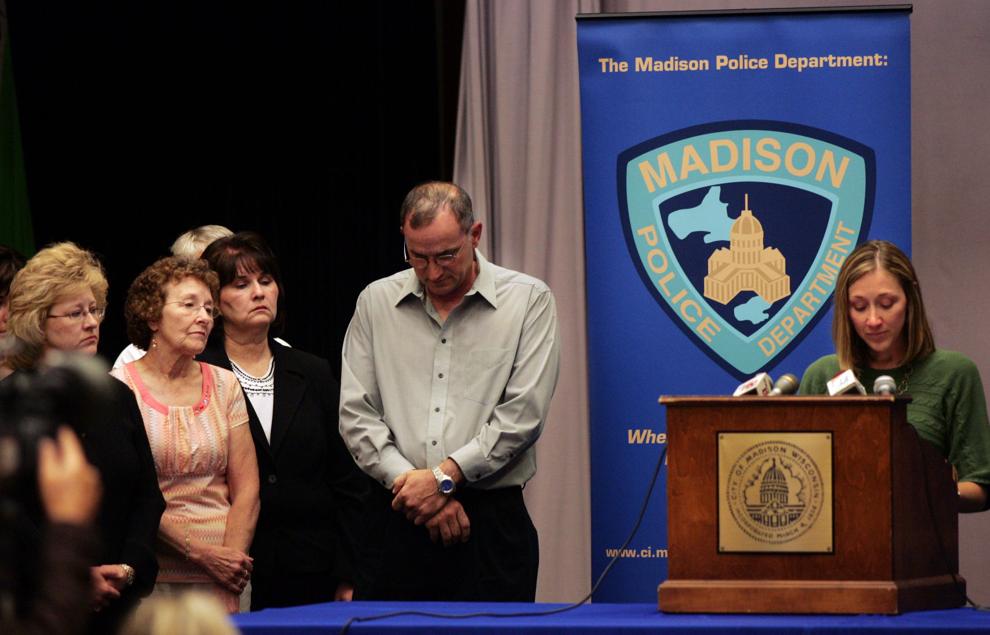 Family photo of Brittany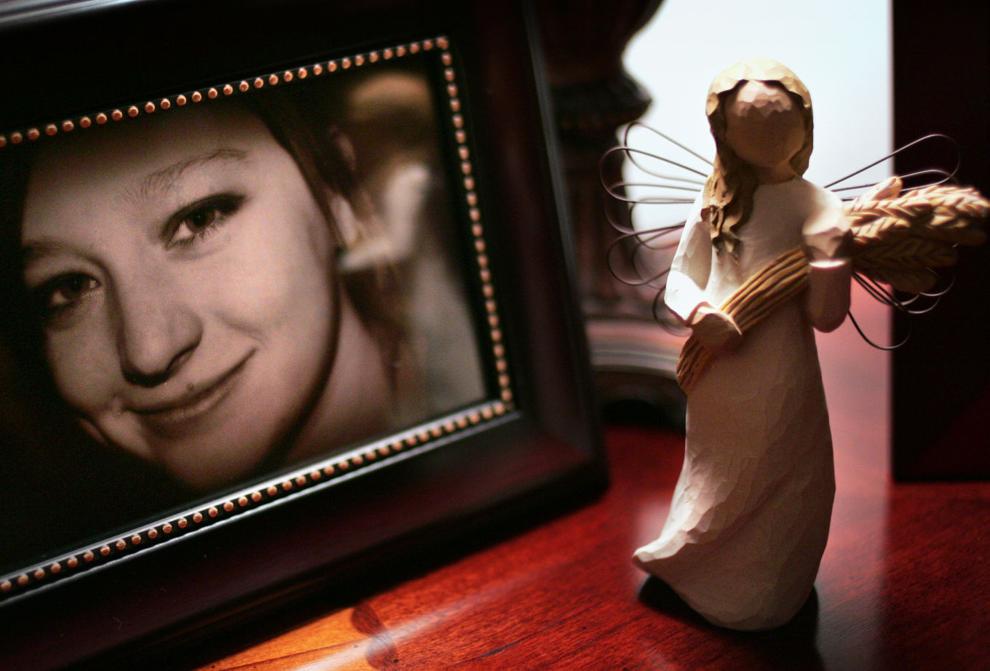 Zimmermann family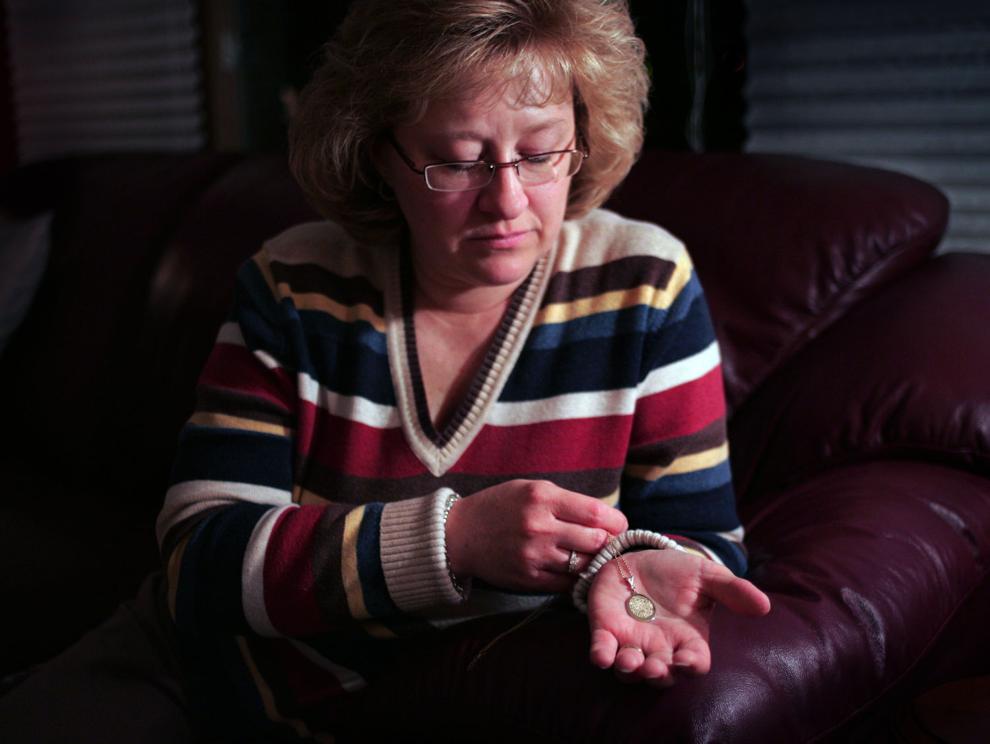 Zimmermann's thumbprint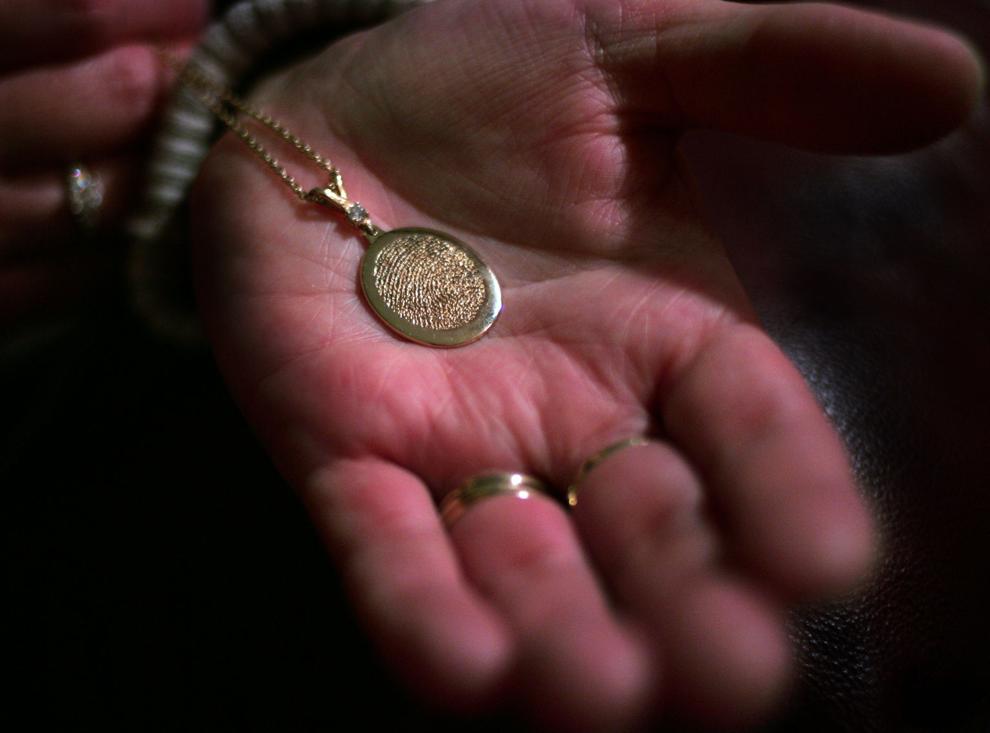 Zimmermann fliers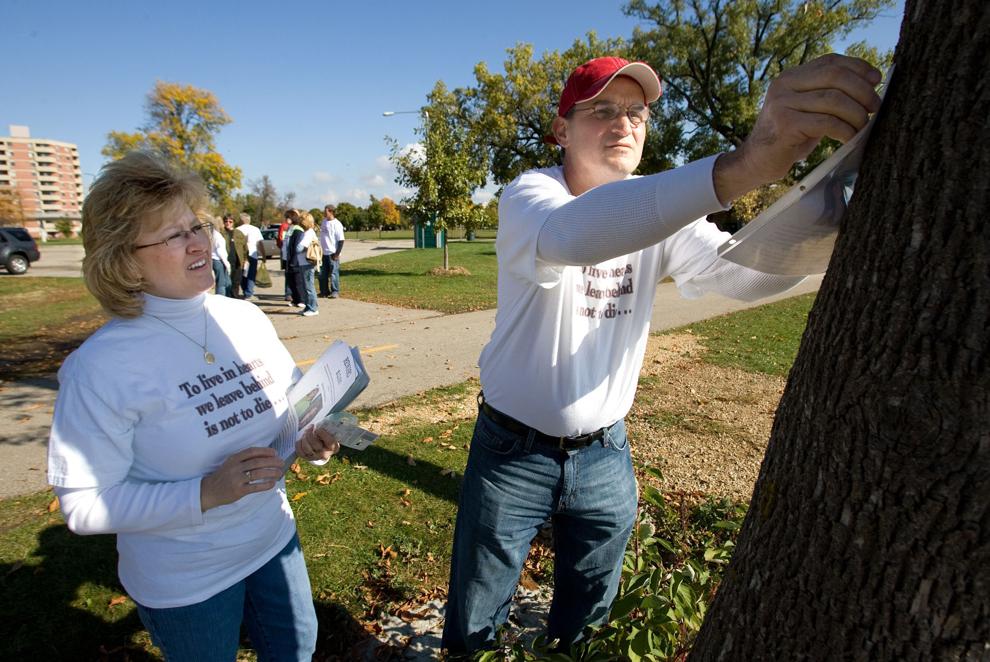 UW Carillon rings for Zimmermann
Zimmermann Memorial 5K Run/Walk