A court commissioner set bond Monday at $1.5 million for one of three Madison teens accused of taking part in an Aug. 11 shooting that ended in the death of 11-year-old Anisa Scott.
Jerry L. Ward, 17, appeared by video from the Dane County Jail on charges of first-degree intentional homicide and attempted first-degree intentional homicide in the Sun Prairie girl's slaying and in the attempted shooting of Christopher Carthans, who was driving the Chevy Tahoe in which Anisa was shot as she sat in the front passenger seat.
Also charged in the case are Perion R. Carreon, 19, and Andre P. Brown, 16. Police say the three teens were in a stolen Kia Optima that was trailing the Tahoe just before noon on East Washington Avenue before one or more of them fired on the Tahoe. Carreon and Brown had their bonds set at $2 million and $1.5 million, respectively, last week.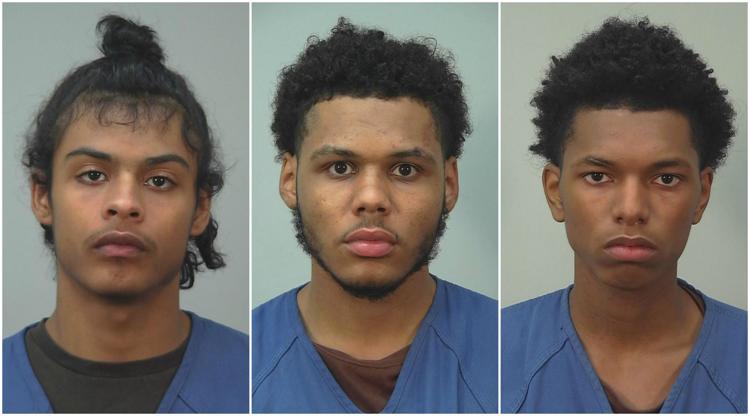 At Monday's hearing, Deputy Dane County District Attorney Matthew Moeser said Ward has a lengthy juvenile criminal record, including for car theft and battery, and had failed to abide by requirements the court set out in those cases, such as finding a job, following up with employment training services and letting the courts know he was home by curfew.
Ward also has three other open criminal cases in adult court: one for possession of marijuana and drug paraphernalia, one for robbery and one for burglary related to the looting Downtown on the night of May 30.
"He committed all of these charges while essentially either on juvenile court supervision or prior to going to disposition," Moeser said, referring to the burglary and robbery cases. "This is someone who has a recent track record of not only law violations but also not following court ordered-conditions."
Carreon told police that Brown and Ward — whose name he said he didn't know — had been the ones to fire on the Tahoe two separate times in the space of only a few minutes on East Washington near Route 30.
But according to the updated complaint against all three, issued Monday, Ward claimed Carreon fired on the Tahoe both times, telling a detective that he "knows what he did."
It's not clear from the complaint how Ward was identified, but the document alleges that when he was arrested on Wednesday, he lied multiple times to police about where he was on Aug. 11 before eventually admitting he was in the car with Carreon and Brown before the shooting but had been sleeping until the first shots were fired at the Tahoe.
Public defender Ronald Benavides asked for a much smaller bail, saying Ward "has no resources that go to $1.5 million" but that his family could possibly post several thousand dollars.
Hanson said the courts had tried the "signature bond route," but it hadn't worked for Ward. "It sounds like there's been significant early interventions in the juvenile justice system with significant prior involvement in Ward's part (and) he has not really been amenable to that supervision," he said.
Moeser noted that Ward was "unlike several people who come through juvenile court."
"This is somebody who had family to help support him, to help redirect him," Moeser said. "That wasn't enough, even with the assistance of the juvenile court system."
Court commissioner Jason Hanson also set bail at $10,000 each in Ward's robbery and burglary cases.
Sign up for our Crime & Courts newsletter
Get the latest in local public safety news with this weekly email.