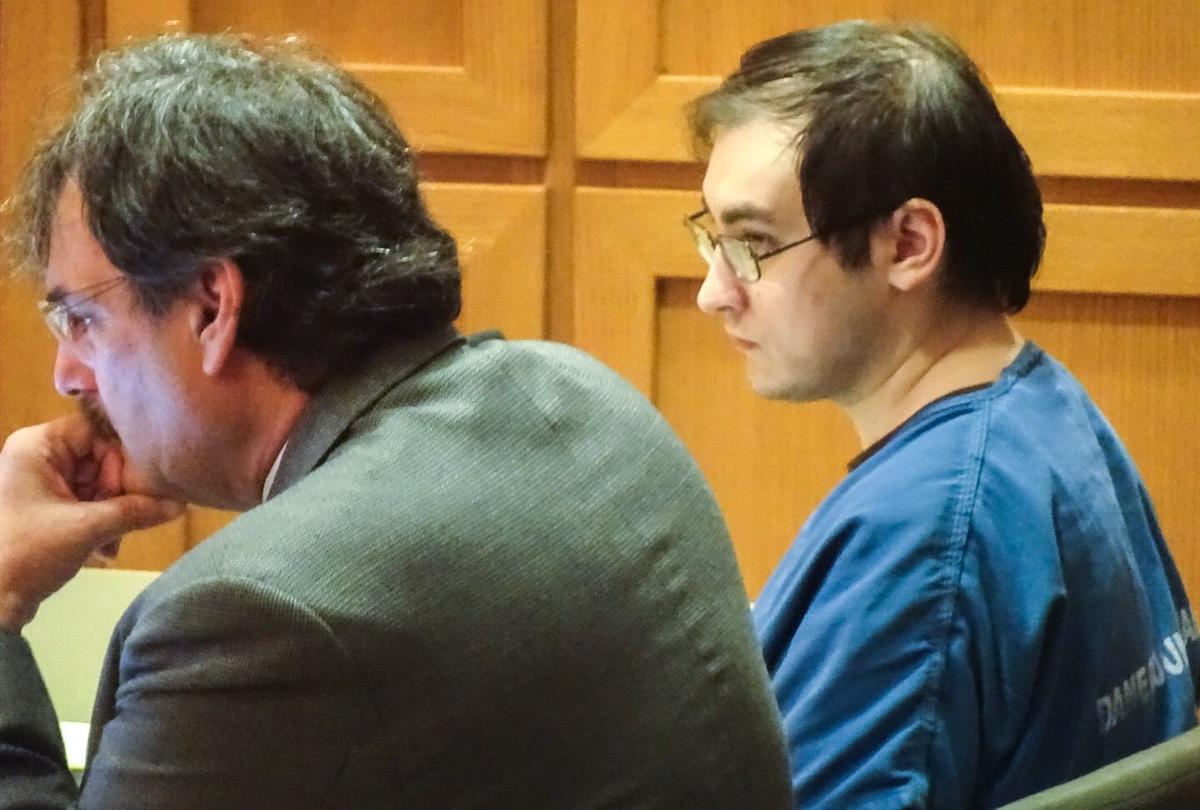 A Monona man who tried to abduct a woman from the UW-Madison campus in 2017, and in the same week sexually assaulted an unconscious woman and attacked and tried to rob another woman on a Downtown street, was sentenced Wednesday to 22½ years in prison.
Dane County Circuit Judge Ellen Berz told the victims of Coleman Chung that they went through "a horrific experience that no one should go through," but one that should not define the rest of their lives.
"The rest of Mr. Chung's life will be defined by what he did to you," Berz said.
Chung, 31, will spend an additional 15 years on extended supervision after his release from prison — which Berz and Chung's lawyer, Anthony Delyea, both assured victims may never come, should the state later decide to pursue indefinite confinement for Chung under Wisconsin's sexual predator law.
The sentence was jointly recommended by Assistant District Attorney Gerise Laspisa and Delyea as part of a plea agreement, which Berz said spared Chung a longer sentence but also spared the victims in the case the potential trauma of testifying at a trial.
Also still facing Chung is re-sentencing on federal child pornography possession charges. At the time of the incidents in late September and early October 2017, Chung was on federal probation.
Laspisa said that when Chung's father left town on a trip, Chung became emboldened. Early on Sept. 29, 2017, Chung found a passed-out 17-year-old student at a closed Gordon Commons on the UW-Madison campus, partially removed her clothing to touch her inappropriately and took photos and videos of her as he assaulted her.
The woman was unaware of the attack until police investigating later incidents found the videos on an iPod in Chung's home and managed to track down the woman.
The woman, now a sophomore at UW-Madison, told Berz that the incident has had a profound impact on her life, leaving her unable to feel safe at home or school, and has left her with recurring nightmares.
You have free articles remaining.
"This is a very difficult thing for me to express," she said. "I am a very private person. Mr. Chung represents evil to me and everything that is evil and wrong in the world."
On Sept. 30, 2017, Chung grabbed a woman on North Carroll Street by the neck and tried to grab her purse. He fled when she screamed.
But Laspisa said Chung's boldest act was on Oct. 2, 2017, when Chung grabbed a South Korean student on Observatory Drive, bound her with duct tape and tried to force her into the trunk of his car. When she fought back he struck her with the blunt edge of an ax and, when she got the ax away from him, he brandished a knife.
Realizing he couldn't overpower her, Laspisa said, Chung told her to run.
"I absolutely despise Coleman for his despicable actions," the woman wrote in a statement, read in court by Laspisa. "But I'll thank him for making me throw away my fearlessness. I hope he feels even a bit my trauma. And I hope that he stays in prison for a long time and regrets his actions."
Laspisa said that when police searched Chung's home after his arrest, they found lots of rope in the basement of the same type that was in Chung's car, and throughout the house they found rolls of duct tape. There were also well-organized discs of pornography of all types, some concealed in sleeves for audiobooks on CD.
Chung, reading a statement nearly seven minutes long, told the women he was sorry he hurt them and that they didn't deserve what happened to them, though he said he tried to convince himself at first that the incidents didn't happen.
"There are no words strong enough to express the magnitude of my sins," Chung said. "There is nothing I can do to ease your pain or relieve your anxiety. You, your family and your friends have all suffered."
Delyea said Chung has long had mental health problems and had been seeing psychiatrists since he was a child, "but they could never come up with a concrete diagnosis" for his problems. So Chung has remained isolated for much of his life, Delyea said, finding companionship in computer screens.
"He knows what he did was wrong," Delyea said. "He sincerely regrets it."