Of 70 people bailed out of jail since last May by six social-justice activists, 25 have been charged with 108 felonies and 49 misdemeanors or municipal code violations alleged to have occurred after they were freed, a far higher re-arrest rate than typically seen among people released on bail nationally.
Most common was bail-jumping related to violations of their terms of release, but others include recklessly endangering safety, weapons charges, car theft, armed robbery, narcotics possession and strangulation or suffocation.
Dane County doesn't track how many defendants are arrested and charged with new crimes while out on bail. But research from the U.S. Justice Department and others shows that state court defendants on bail are re-arrested for new crimes 15% or less of the time.
Free the 350, the Madison-based bail- and prison-abolition movement behind the initiative, did not respond to multiple requests for comment; nor did most of the member organizations listed on its website and that includes JustDane, which provides services to the formerly incarcerated. The Wisconsin State Journal used court records and social media accounts to identify six people who have put up hundreds of thousands of dollars to post bail for the 70 people.
The six people typically list their address in court records as the Social Justice Center, 1202 Williamson St., on Madison's Near East Side. The center acts as Free the 350's fiscal sponsor, according to Annie Kraus, the center's director of operations and development.
Regional donor-supported bail funds use a variety of criteria in deciding whom to bail out, according to Pilar Weiss, director of the Community Justice Exchange, which administers the National Bail Fund Network and is a subsidiary of the San Francisco-based liberal advocacy group Tides Center. The network provides a listing of bail funds by state. Pilar said the group also provides training and information on best practices to the funds.
Some funds might provide rides from jail or a night's stay at a hotel for those they get released, but providing more such services is "not their role," she said.
Local bail funds are also encouraged not to identify which inmates are most "worthy" of release based on their past criminal records, Pilar said, since she and other incarceration- and bail-abolition activists see defendants as having been "targeted and criminalized by police" and the victims of a "racist criminal legal system."
No free ride
Still, some funds make their criteria for helping explicit. The Chicago Community Bond Fund, for instance, lists having a "support system, such as a family member or case manager" to help defendants get services and make court dates as one of its criteria. The Michigan Solidarity Bond Fund prioritizes those who are willing to help raise money to cover court costs and those who have been referred "from trusted comrades/organizations," among other criteria. "Bond" is the term used for bail in some states; they mean the same thing.
Bail was designed to create a financial incentive for people to show up for their court dates and stay out of trouble, not to keep people in jail to prevent them from committing future crimes. The latter approach would be unconstitutional.
But some activists contend the bail system is unfair to the poor and people of color, who tend to have fewer resources than whites, and who are more at risk of losing jobs or being unable to care for their families if they can't get out of jail while their cases are pending.
Bail-reform efforts
There appears to be little, if any, research on whether the source of the bail funding affects the likelihood of getting re-arrested.
"I don't know of any research that examines the issue of who posts a defendant's bail on the likelihood of committing new crimes," said Danielle M. Romain Dagenhardt, an assistant professor of criminal justice at UW-Milwaukee. "I would imagine that it could be the case that an individual who posts bail from an outside source's money would have less-vested stake in continuing to appear or comply with release conditions, however, I'm not sure how often that actually occurs."
Weiss, though, rejected the notion that the source of bail money has any relation to the likelihood of re-arrest.
"People aren't like, 'Oh, great, somebody else got me out of jail'" and subsequently feel the need to go out and put their lives at risk, she said.
She also pointed to recent research showing that efforts to reform the bail system — but not entirely eliminate it or pre-trial detention, as activists prefer — have shown some success. In Cook County, Illinois, for example, which includes Chicago, the percentage of defendants released pretrial increased from 77% to 81% after new bail-screening guidelines were implemented, and did not correlate with any change in the level of crime.
Crime in New Jersey also did not increase significantly and the jail population decreased by 44% after the state mostly eliminated cash bail. But the change appeared to have no effect on racial disparities in the jails and allowed judges more room to detain violent offenders.
One response
In Dane County, about 73% of bail decisions in misdemeanor, felony and criminal traffic cases resulted in defendants being released on signature bonds, meaning they didn't have to put up any cash, according to data from the circuit court. For misdemeanors only, that figure was about 83%.
Only one of Free the 350's members, Monona-based Sankofa Behavioral Community Health, responded to requests for comment about what, if any, services the group provides to defendants upon release.
In a brief email response, a "Dr. Henderson" said the request was "problematic in a number of ways," and asked not be contacted again. The clinic's founder is Valerie Henderson.
Editor's note: This story has been updated to clarify that bail-reform efforts have not included eliminating pre-trial detention entirely.
---
Photos: Surveillance images from attempted arson at City-County Building
Suspect in street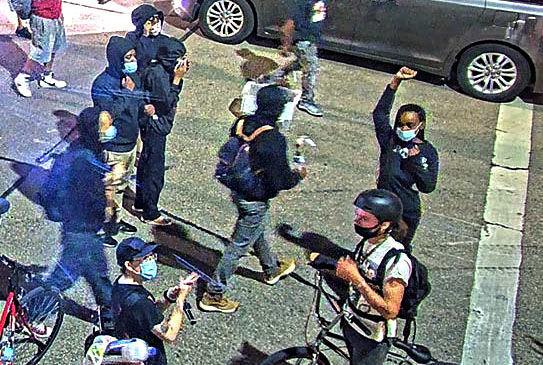 City-County Building arson attempt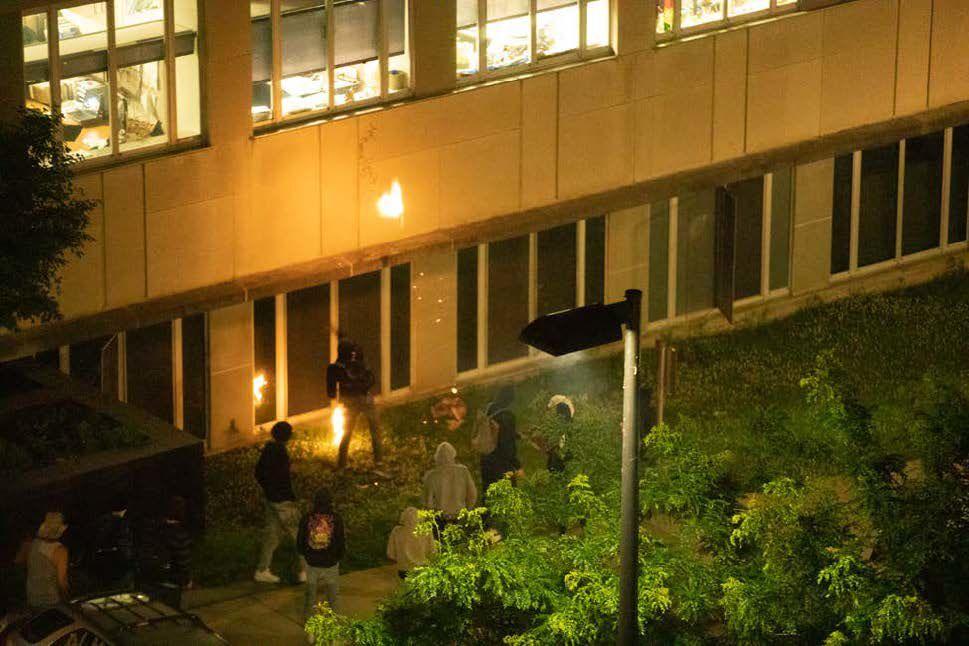 City-County Building arson attempt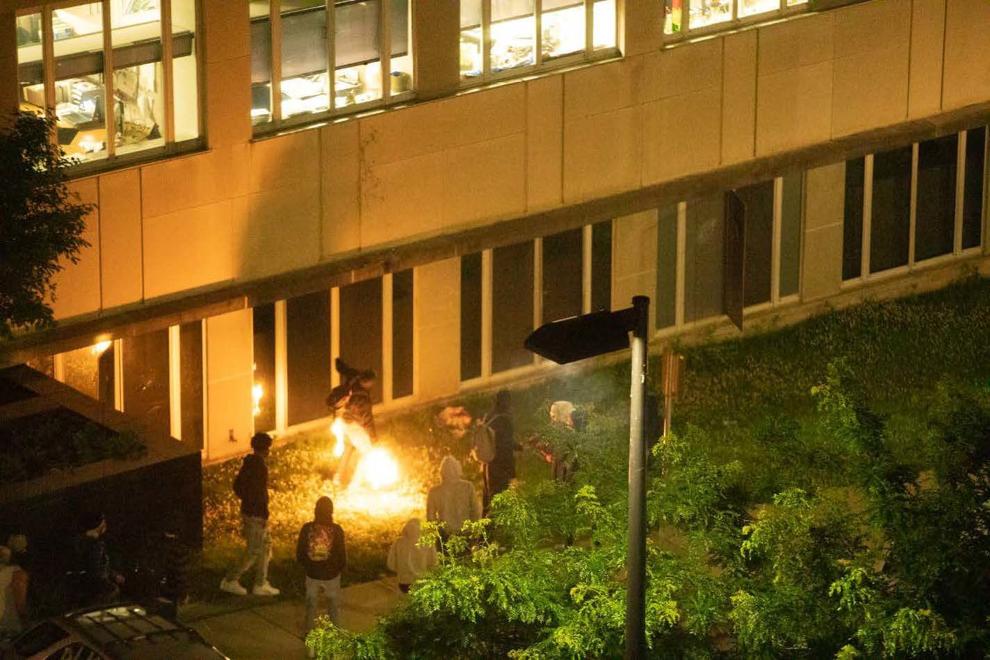 City-County Building arson attempt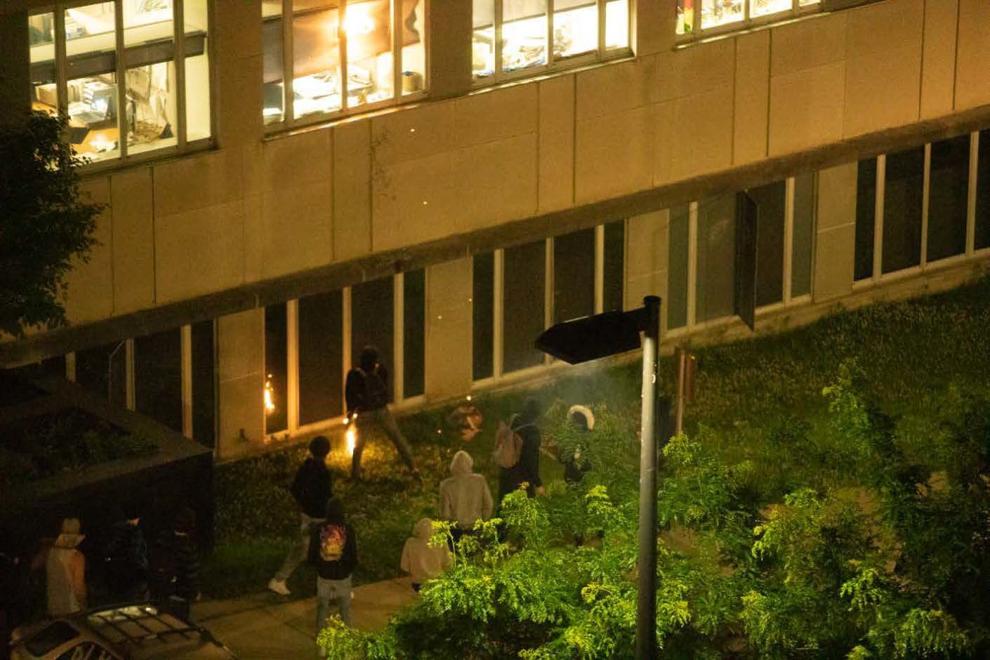 City-County Building arson attempt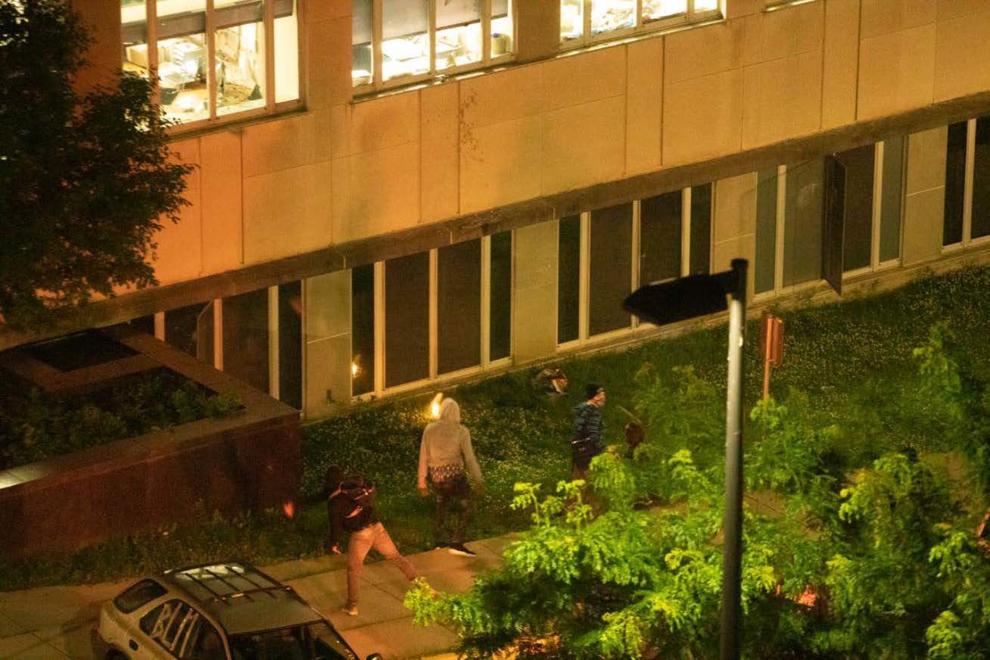 City-County Building arson attempt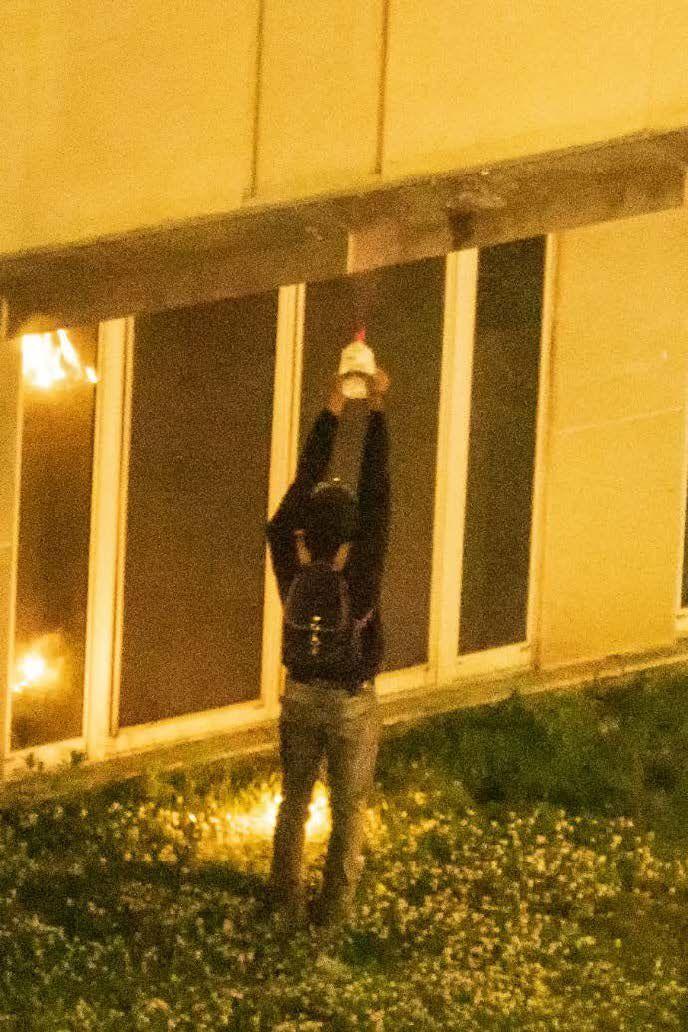 City-County Building arson attempt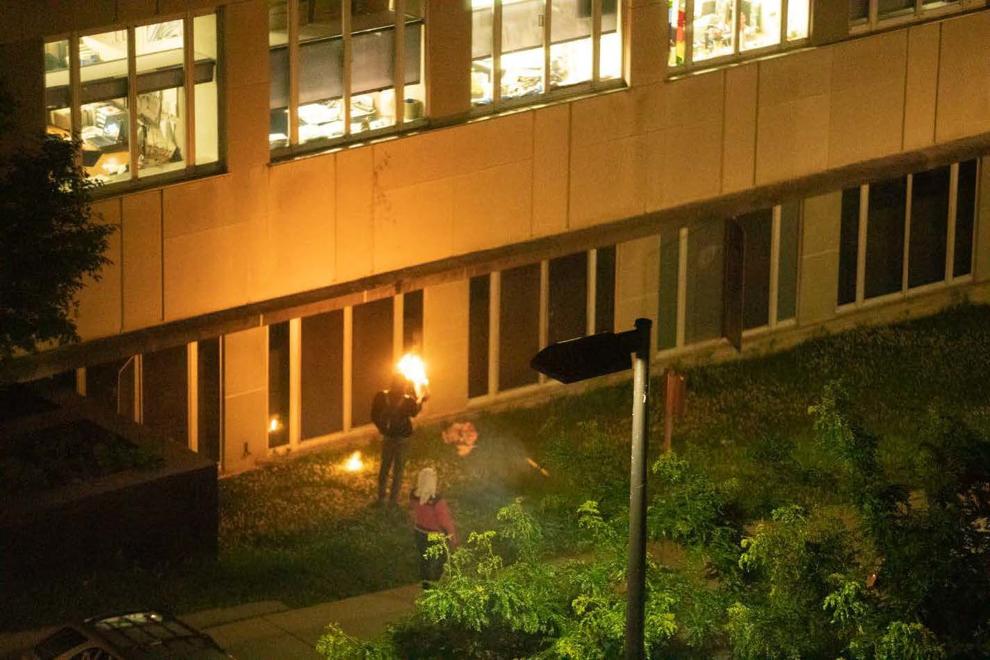 City-County Building arson attempt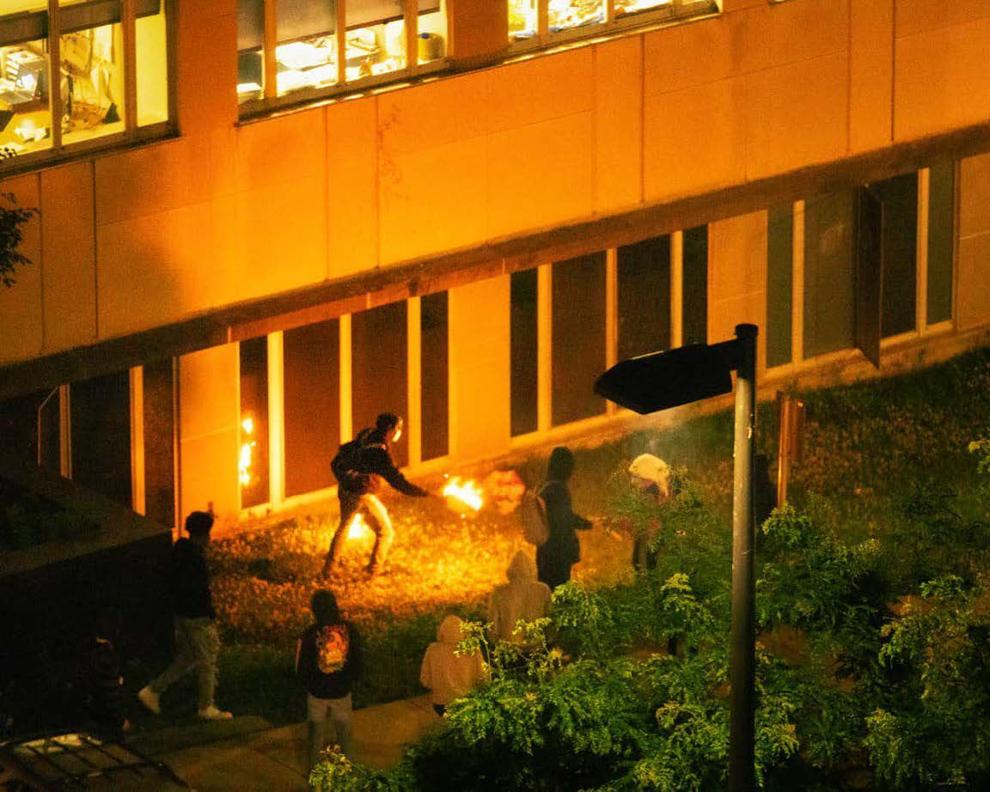 City-County Building arson attempt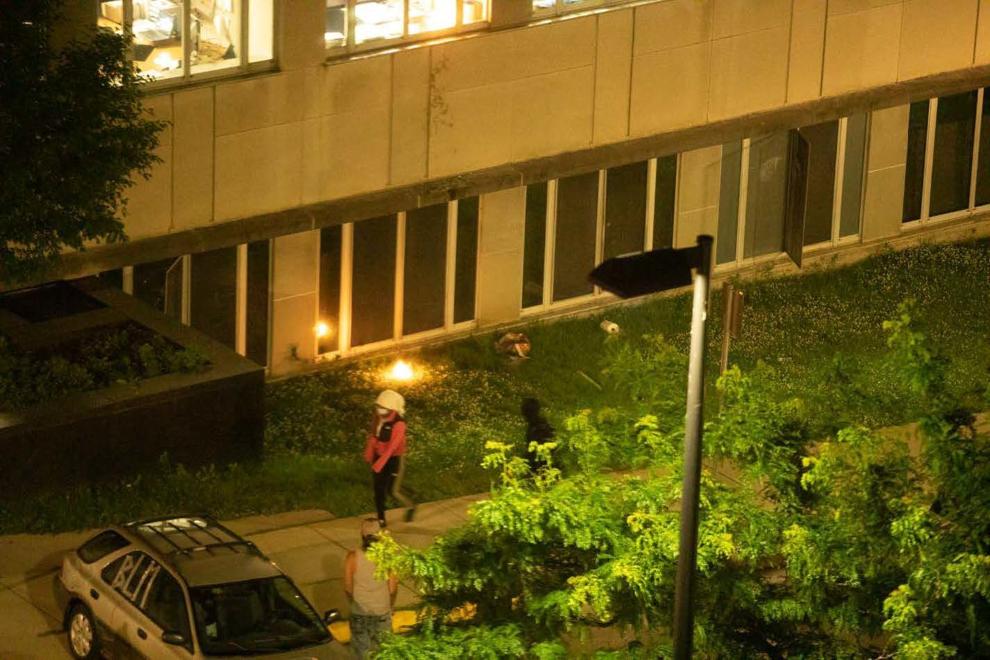 Water bottle with wick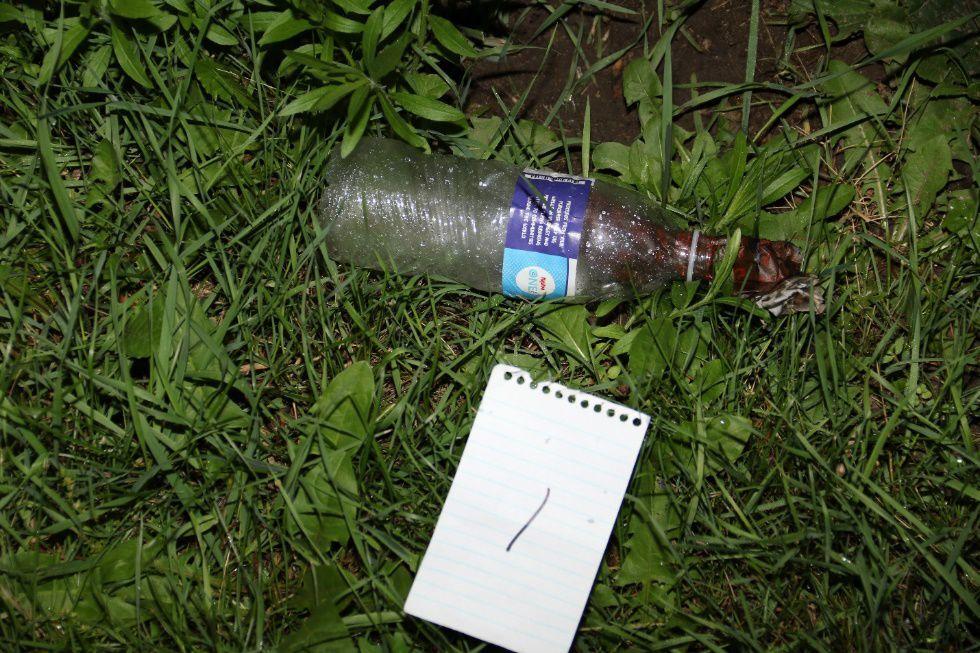 Fire damage