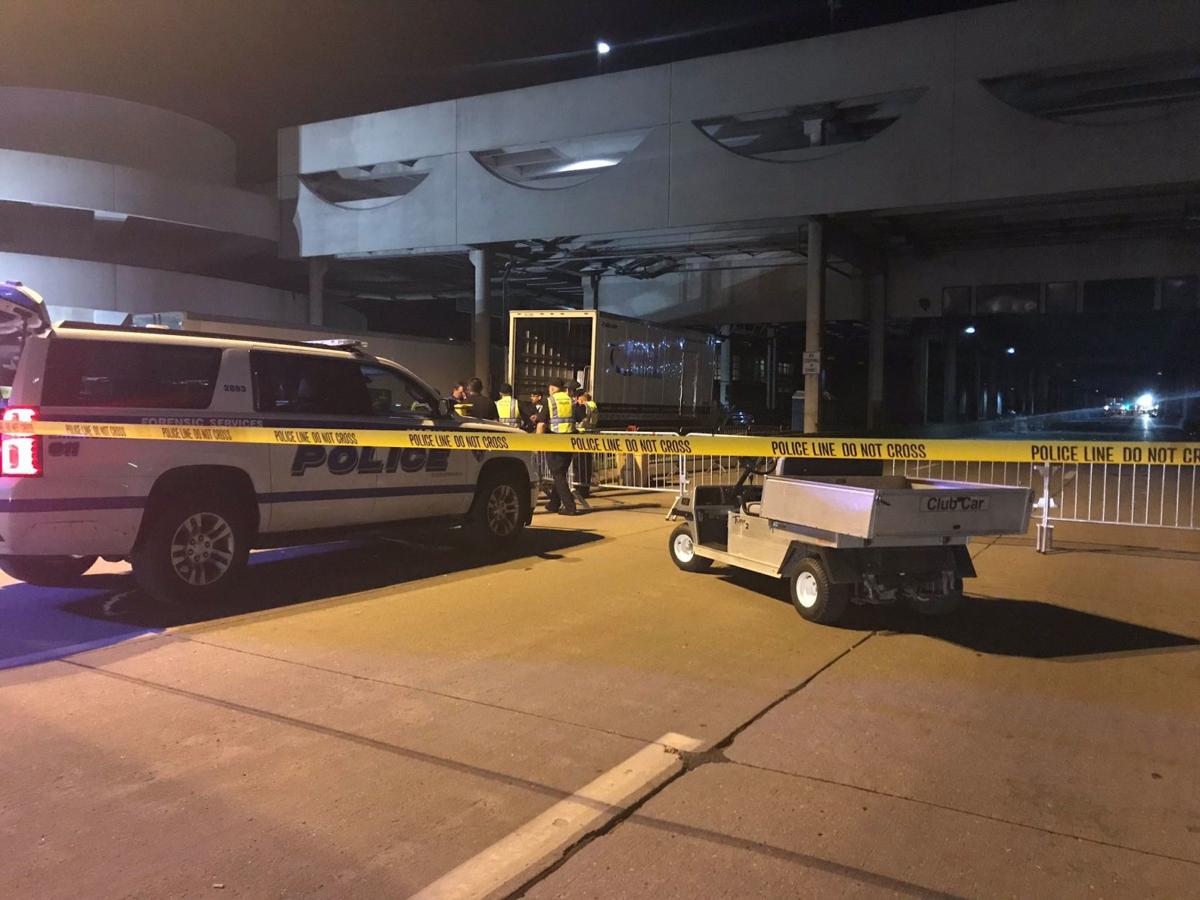 Those near the scene of a shooting Saturday night at a Downtown Madison festival described people screaming, children crying and many fleeing in terror after three shots rang out, leaving a 20-year-old man with non-life-threatening injuries.
"It was a lot of panic," Emma Smalley, 26, said Sunday about the shooting at Shake the Lake near Monona Terrace. "People were just panicked and running and very, very scared."
Shauna Fox, 20, said it was a "stampede," with people getting knocked over and parents grabbing confused children as they fled.
The shooting, reported at 10:27 p.m., happened after fireworks had ended and amid a crowd of people in the John Nolen Drive tunnel under Monona Terrace, according to police, who believe the shooter knew the victim. They had announced no arrests or suspects in the incident as of Sunday night.
Someone's Snapchat story from Shake the Lake in Madison Wisconsin. My family and I are lucky we got up to leave when we did. We almost got trampled. People were BOLTING further down. pic.twitter.com/fpe9kDwbkG

— ∀ïxεη ∀uιpεςuια 🦊 (@vixenVulpecula) June 30, 2019
Yogesh Chawla, a Dane County Board supervisor who was attending the annual Independence Day celebration with his wife and 9-year-old daughter, said they were entering the tunnel from the west to get their bikes when they heard the gunshots and Chawla saw flashes of light.
"We held our daughter's hand, and we just ran away as fast as we could," he said.
Smalley, who was east of Monona Terrace about 100 yards away from the shooting, said she could tell right away the "pops" were the sound of gunfire. Smalley is the daughter of Wisconsin State Journal editor John Smalley.
"It was like 'pop,' and then 'pop, pop,'" she said. "When we heard that first one, we all looked over and then we heard the other two."
"All of the sudden, people were storming past us," said Fox.
Erik Olsen, who was with Smalley, said he feared they were in the midst of a mass shooting and was relieved when the gunshots stopped. Smalley said the experience left her apprehensive about attending large Downtown events in the future.
"It was just kind of flashing in my mind that I couldn't believe that this was actually happening," she said. "Knowing that we do live in a city where this is happening is very scary and surprising."
In addition to the 20-year-old who was injured, an officer suffered a leg injury after falling from a concrete barrier while assisting in the aftermath of the shooting, police reported. Ald. Mike Verveer, who represents the Downtown area, said the officer was released from the hospital Sunday morning on crutches.
Security unclear
Neither Mayor Satya Rhodes-Conway nor Madison police chief Mike Koval would go into detail Sunday about what kinds of security were in place for Shake the Lake, and organizer Big Top Sports and Entertainment did not respond to multiple requests for comment.
In a statement, Rhodes-Conway said security included a "private/public partnership" and a "significant number" of Madison police officers, but she plans to work with police and others to enhance security at the event and other similar events in the future.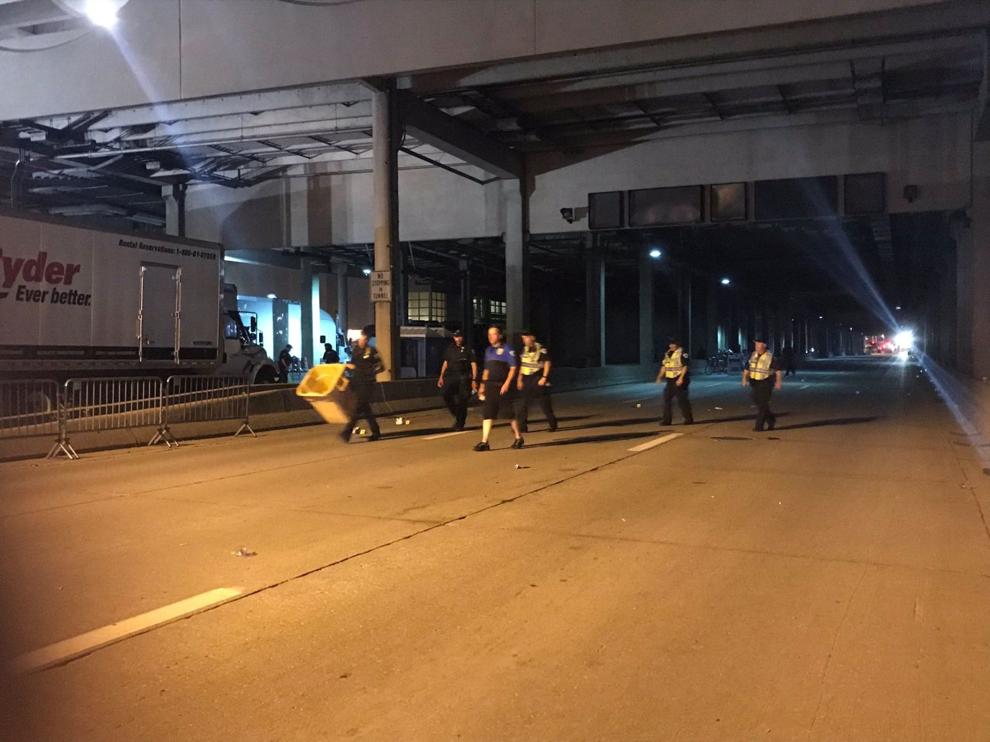 "It is entirely unacceptable that someone brought a gun to ... an event enjoyed by thousands of people, including many children," she said.
Verveer said the police presence at Shake the Lake has increased every year since it began in 2015, and there were "many, many dozens of MPD personnel" working the event. Police for the first time also used drones to monitor the crowds, he said.
Koval in a statement called the shooting "an anomaly, an outlier, and is not the defining narrative for this annual event," adding that it could have happened anywhere in the city.
Other instances
Verveer compared the incident to fights that have broken out among those in their teens and 20s "under cover of darkness." He pointed to violence during Freakfest, Madison's annual Halloween celebration on State Street, and the city's former Independence Day celebration, Rhythm & Booms, at Warner Park, as well as at the Dane County Fair. A fight between young people also broke out at Shake the Lake in 2016, but no one was injured, he said.
He said Downtown has some of the lowest rates of shots fired compared to other parts of the city, and he expected other popular Downtown events planned for this summer — especially those during the day, such as Concerts on Square and Taste of Madison — would be safe.
Rhodes-Conway used the incident to blame the Republican-controlled Legislature for its failure to pass tougher gun laws.
"Our job is made more difficult by a state Legislature that advances reckless gun laws and at the same time curtails the rights of cities to take further action," she said.
'Sheer dumb luck'
Given the density of the crowd and the number of shots fired, Verveer said it was perhaps "only by the virtue of sheer dumb luck" that Saturday's shooting did not result in a larger tragedy. But he remained hopeful for increased safety in the future.
"I don't think this one incident is going to mar the future of Shake the Lake," he said. "The organizers and the city will all redouble our planning efforts for next year's event to do everything in our power to make sure violence isn't repeated at the 2020 celebration."
Chawla said the incident was contained "very quickly and professionally," and that officers talked with his daughter, Marigold, other children and adults to reassure them that everything was OK.
Police are asking anyone with information about the shooting, including any video, to contact Crime Stoppers at 608-266-6014.