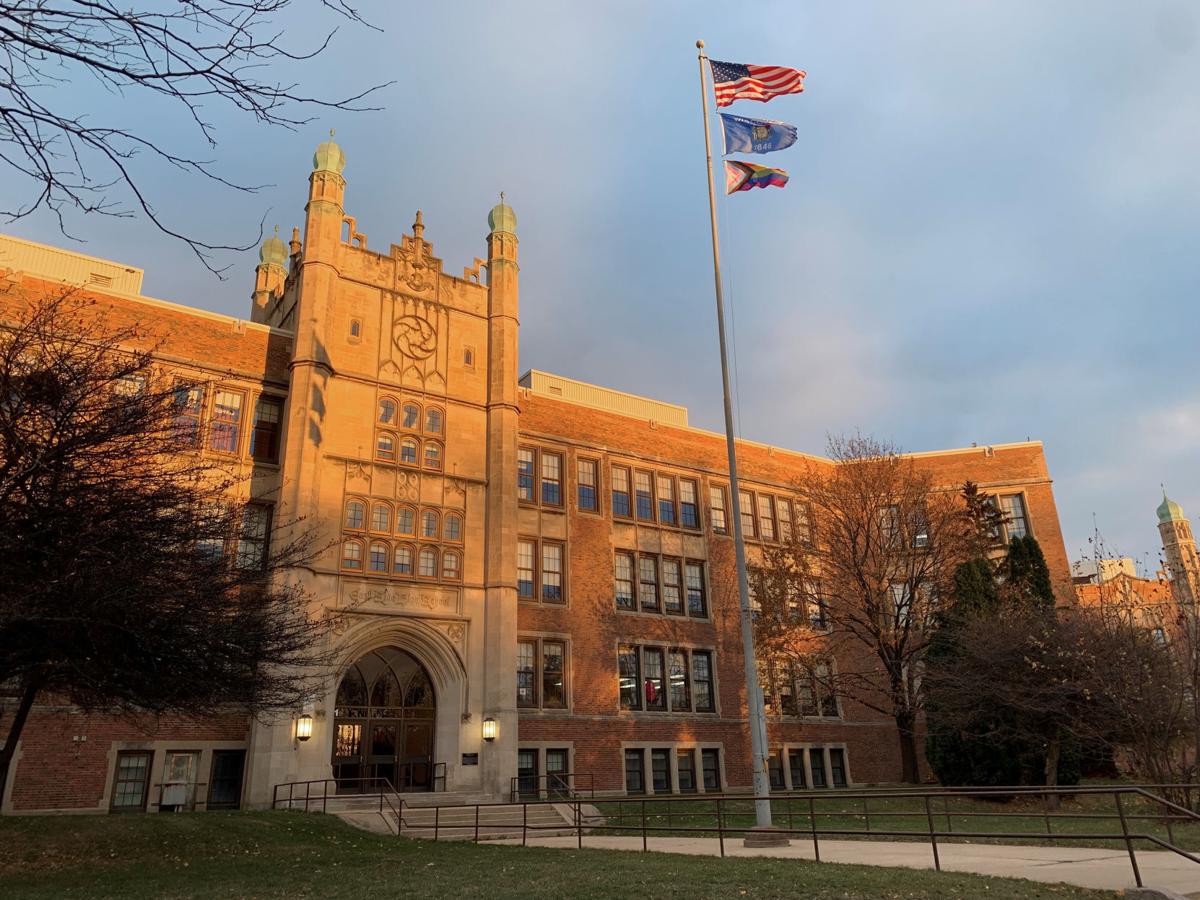 Hallways and stairwells at Madison East High School were covered with anti-Asian graffiti on Tuesday, the school's interim principal said in an email to families.
Multiple students and staff reported seeing the hate speech, much of it directed at Asian people, during the school's lunchtime, Principal Mikki Smith said.
Custodians quickly cleaned away the graffiti, though the school does not have any information about who was behind the vandalism, Smith said.
"Today, students in two Southeast Asian Language classes are celebrating the Hmong New Year, wearing their traditional Hmong clothing throughout the day," Smith wrote. "That a member of our community would do something so harmful, potentially in response to a cultural celebration, is very sad. It goes against everything we stand for at East."
Smith urged anyone with information about those behind the graffiti to report it directly to her or a trusted staff member at East.
The school plans to address hate speech and bigotry during its Purgolder lesson Monday, Smith said. In her email, the principal also linked to resources geared toward combating hate speech and racism.