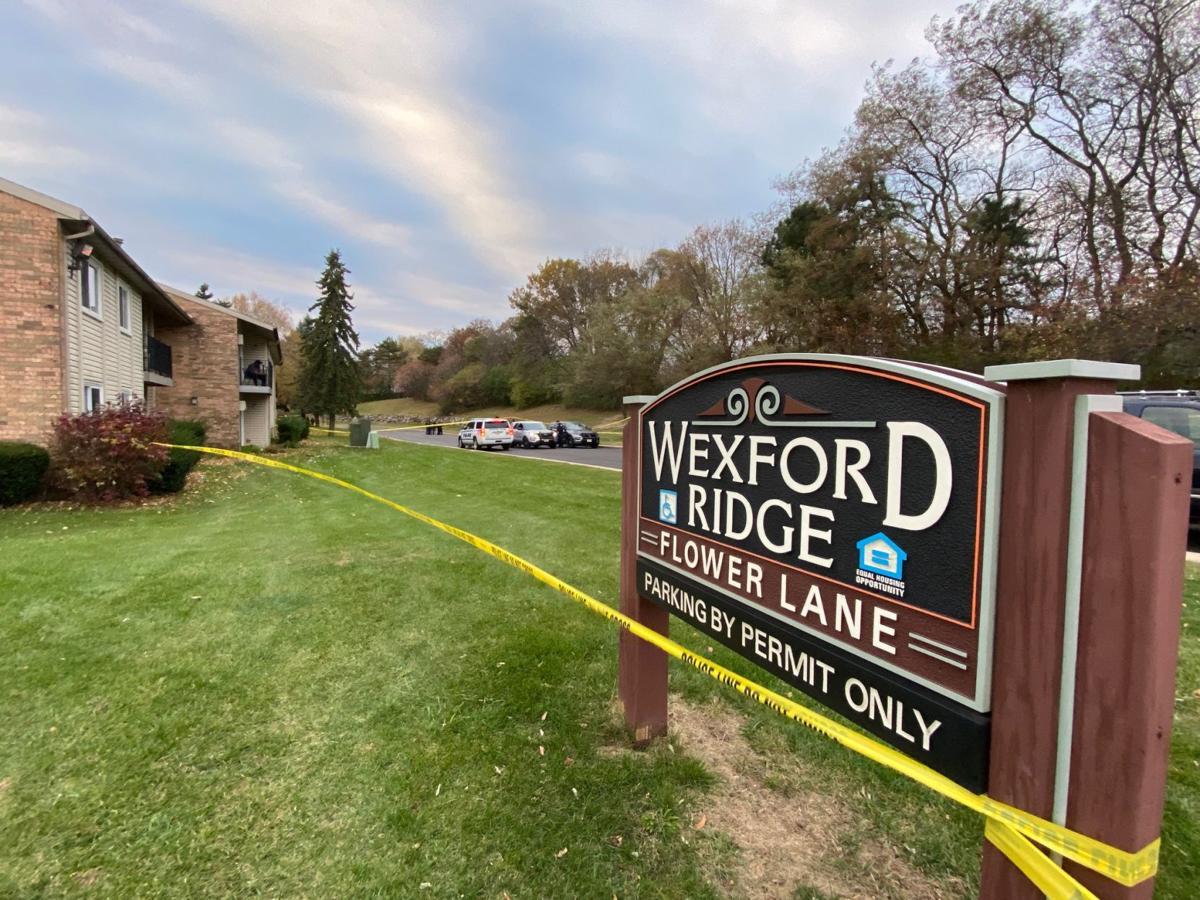 A 30-year-old Madison man was killed and two Madison teens suffered life-threatening injuries in a shooting Saturday afternoon on the Far West Side, Madison police said.
Police were called just before 1:40 p.m. to the Wexford Ridge apartment complex on Flower Lane, located across North Gammon Road from Jefferson Middle School, according to police spokesperson Julie Laundrie. The victim who died at the scene was found on the pavement of Flower Lane, while another victim was located in an apartment. The third victim was found about a half-block away at the corner of Colony Drive and North Gammon Road, about 35 yards from a popular Halloween house, said West District Capt. Tim Patton.
The two victims, ages 17 and 18, who were taken to a local hospital, suffered significant injuries but were expected to survive, acting Police Chief Vic Wahl said Saturday night.
"We don't believe this is a random incident," Wahl said during a briefing at the West District Station. "We believe the persons involved had a connection to each other ... there were multiple firearms involved and of course multiple gunshots exchanged between the various participants."
Wahl said he had "nothing tangible" in terms of suspects and no one was in custody from the incident, which he described as "a very chaotic scene," on an afternoon when several people, including children, were outside.
"We are just very fortunate that no bystanders or uninvolved parties were injured or struck by gunfire," Wahl said.
UW Hospital spokesman Gian Galassi said he couldn't confirm if victims were taken there. The hospital was under "heightened security" earlier in the day but it had been lifted by Saturday evening, he said.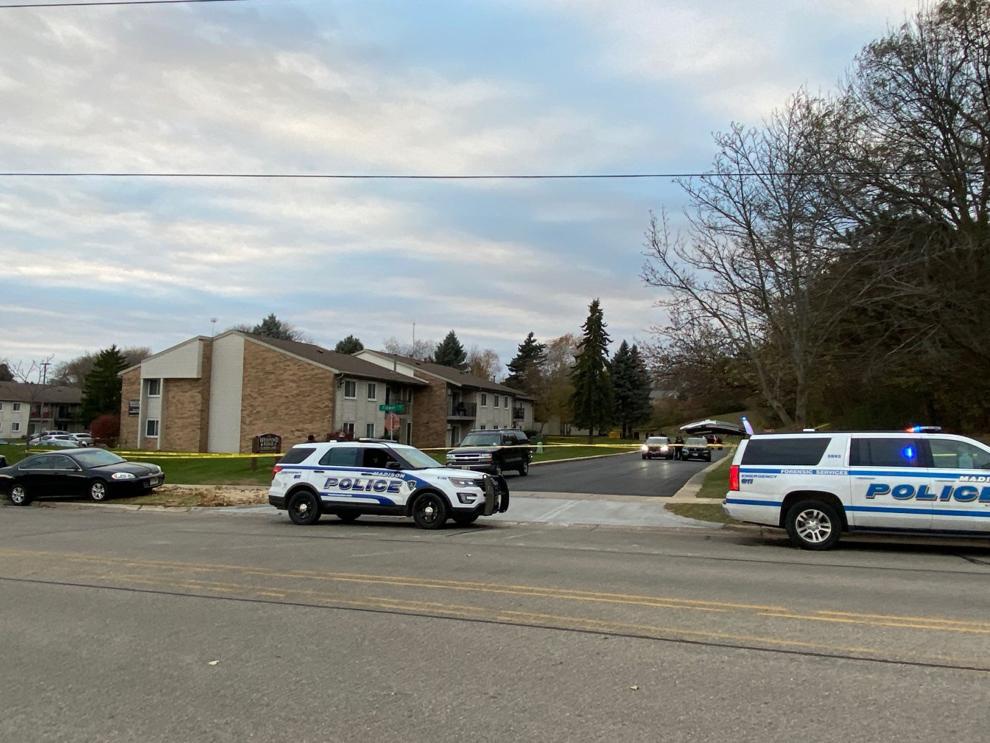 The Halloween day shooting triggered a large police presence, including the Madison police Violent Crime Unit and representatives from the Victim Witness Unit of the Dane County District Attorney's Office. The shooting marks the 11th homicide for the city this year — tying a record of 11 homicides set in 2017 — but is the first since a shooting on Aug. 11 when 11-year-old Anisa Scott was struck. She died two days later when she was taken off life support.
Patton said the roles of the homicide victim and the two others shot in Saturday's incident were unclear.
"This was some sort of shootout in broad daylight," Patton said. "We're conducting a canvass and looking for additional evidence here. We were fortunate to have the daylight we did have to process the scene."
Marcy Wynn lives in a home on Colony Drive and said her husband, who was grilling on their back deck, heard several shots and then saw a car race north on North Gammon Road.
"There were a lot of shots," Wynn said. "He thought it was a flurry of fireworks."
Patton said the apartment complex, home to many low-income residents, has not been a problem spot in a year when the city has been marred by shootings and reports of shot fired.
"I think the neighbors and the people who live here will this year talk primarily about fireworks and noise and car stereos," Patton said. "In terms of gunfire, for this apartment complex, is new this year."
Anyone with information about the shooting is asked to contact Crime Stoppers at 608-266-6014, or call 911 or the Madison Police Department.
State Journal reporter Kelly Meyerhofer contributed to this report.