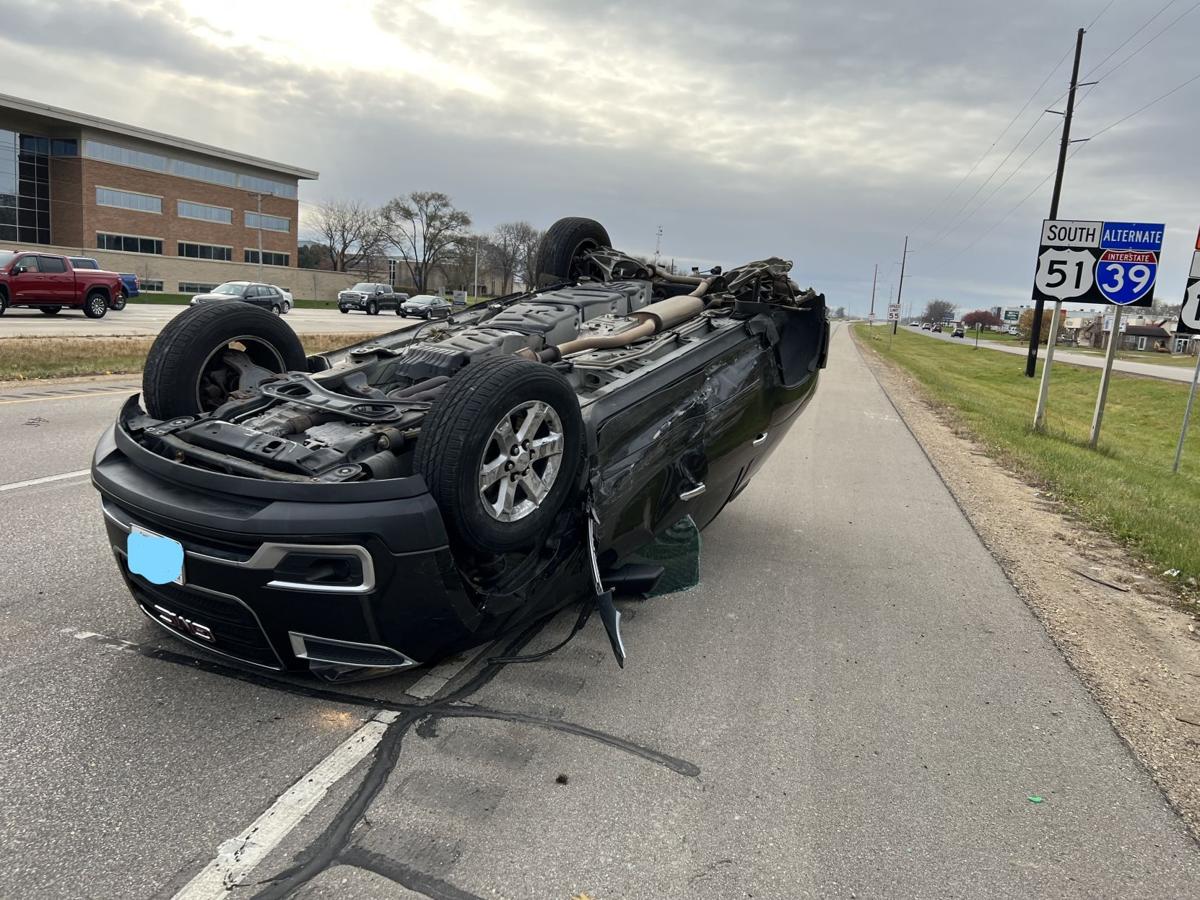 Three juveniles were arrested Sunday morning after stealing an SUV, running a red light and crashing into another vehicle, Madison police said. 
No one was seriously injured in the crash, but the occupant of the other vehicle was taken to the hospital with minor injuries, Madison police Sgt. Joseph Engler said in a statement.
The stolen SUV was seen speeding along Highway 51 when it ran a red light at the Buckeye Road intersection around 8:20 a.m., crashing into another SUV and taking down a traffic light, Engler said. 
Four juveniles, who were inside the stolen vehicle, fled the scene after the crash, Engler said. Monona police officers, nearby because of an unrelated investigation, arrested a girl who had fled. 
Monona police and Madison residents kept eyes on the other juveniles until Madison police arrived and arrested two boys, Engler said. The fourth juvenile was not immediately caught. 
The three who were arrested were first taken to local hospitals, but had "no outward injuries." Police took the children to the Dane County Juvenile Reception Center. 
Personnel from the Wisconsin Department of Transportation and Madison Traffic Engineering made repairs to the downed traffic light.