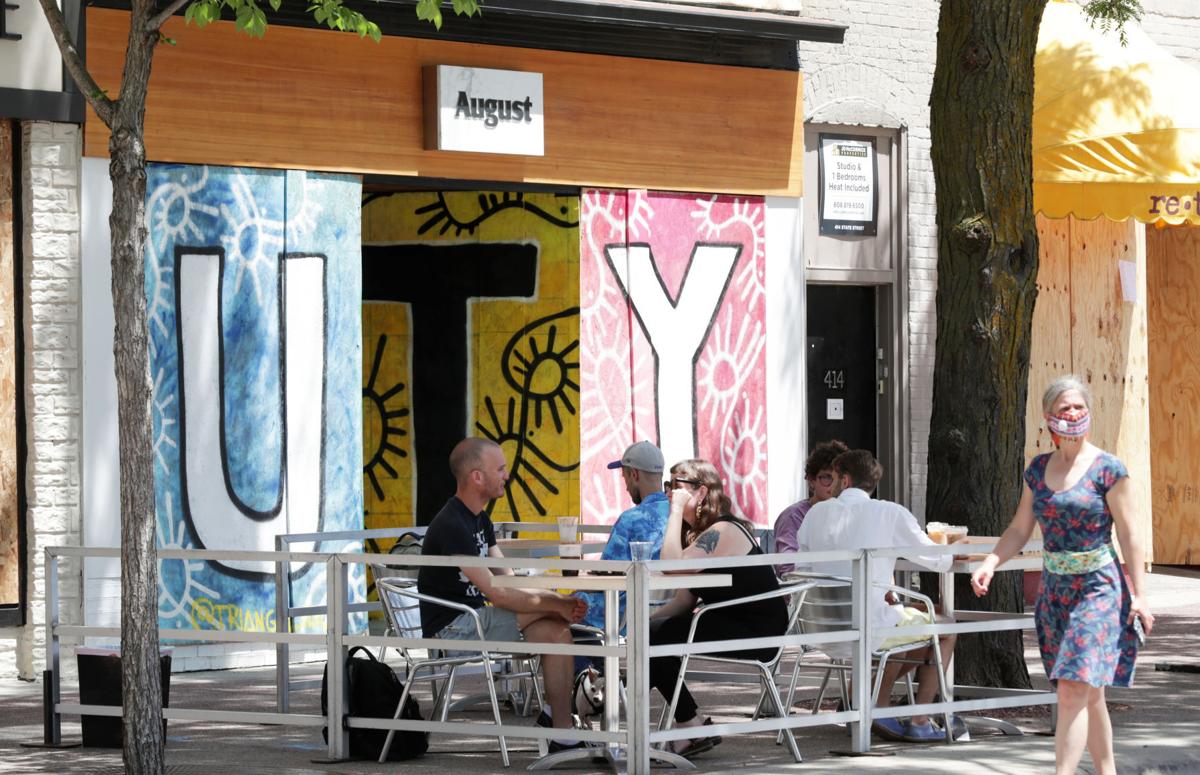 An arrest warrant was issued for a Madison man who was charged Thursday with looting two shoe stores at East Towne Mall and taking part in beating a man who had tried to stop the looting of a State Street shop earlier the same night.
A criminal complaint charged Martin J. Engelhart, 21, with substantial battery, two counts of burglary and one count of attempted burglary, all for events he is accused of taking part in on May 30, the first night of protests that began Downtown over the death of George Floyd in Minneapolis police custody. He was also charged with criminal damage to property and bail jumping, both misdemeanors.
The attempted burglary charge alleges that Engelhart, along with a number of other people, entered a store on State Street that had been broken into. The store is not identified in the complaint, but events described in the complaint match those described in other court documents as taking place that night at August, 414 State St.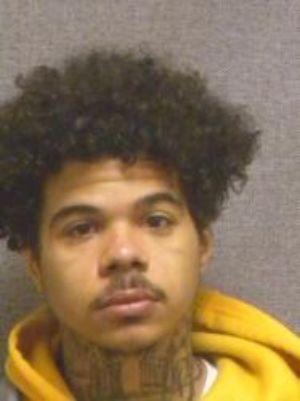 The two other burglary charges are related to looting that happened the same night at Foot Locker and Finish Line, both at East Towne. According to the complaint, looters took $43,385 in merchandise from Foot Locker and $16,447 in goods from Finish Line. Both stores were also trashed, the complaint states.
A separate, unrelated criminal complaint filed Thursday charged Brandon M. Encarnacion, 18, of Madison, with burglary at another State Street store. The owner of that store, which was not identified in the complaint, said the shop had sustained more than $100,000 in damage. According to the complaint, Encarnacion later went back to the store to retrieve his phone, which he said he was using inside the store to shoot video of others looting.
Encarnacion has no adult criminal record and was allowed to be summoned to court rather than be arrested. He is scheduled to appear in court on Aug. 6.
According to the complaint against Engelhart:
An August employee, who lives on State Street and had taken part in protests earlier in the day, saw the shop was being looted and tried to stop it. He said as he grabbed one of the looters to throw him out of the store, he was "mobbed" by a group who began to punch him until he went in and out of consciousness. He was taken to UW Hospital for treatment. Using footage from television news and city street cameras, police said they identified one of the attackers as Engelhart.
Engelhart was also recognized by a former school resource officer as having been a student at East High School, and another officer said he is a suspect in a separate credit card fraud case police had been working on. That officer said Engelhart was wearing the same jacket on State Street and at East Towne as he was seen wearing in a surveillance video that's part of the fraud case.
According to the complaint against Encarnacion:
Hours after the looting at the store where Encarnacion is alleged to have been, an employee told police someone was there trying to get into the store to retrieve his phone. Encarnacion told police he hadn't been at the store but had given his phone to a friend who was.
Later, Encarnacion admitted he had been in the store while looting was going on, but said he hadn't caused any damage or taken anything. His phone was located and was taken as evidence by police after Encarnacion said he had been taking video of the looting.
He also later admitted being with a group that broke into the Under Armour store and 7-Eleven, both on State Street, but said he didn't take anything.