Two burglars are at large and another is in custody after a home break-in turned into a high-speed chase in Columbia County in the early hours of Wednesday, authorities said. 
The chase began after a Columbia County Sheriff's deputy found a vehicle with its lights off, motor running and a pistol in the front seat in the town of West Point's Selwood subdivision just before 12:30 a.m. Wednesday, Sheriff Roger Brandner said in a statement.
Deputies learned that three suspects were burglarizing homes in the area, and one suspect fled in a stolen GMC Sierra pickup truck as law enforcement arrived to the scene, Brandner said. 
After a high-speed chase, a Lodi Police Officer took out the truck with spikes in the area of Highway 60 near Gastrow Road, but the driver fled on foot and was not located. Another vehicle was reported stolen at 8:30 a.m. miles from where the driver was last scene.
Deputies did arrest one suspect in the subdivision, Cecelia Goldsberry, 19, of Madison, for being a party to burglary, theft, operating a motor vehicle without the owner's consent and possession of marijuana, Brandner said.
The third burglar was not located. Deputies also found two handguns at the scene. 
The sheriff asked anyone with information to contact the Columbia County Sheriff's Office at 608-742-4166. 
Photos: Madison's most dangerous intersections, as seen from space
No. 10: Packers Avenue and International Lane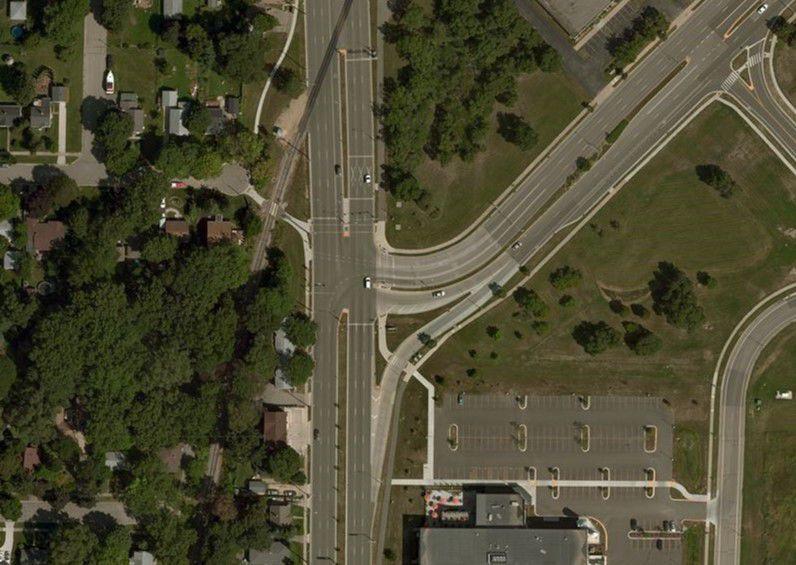 No. 9: Zeier Road and East Washington Avenue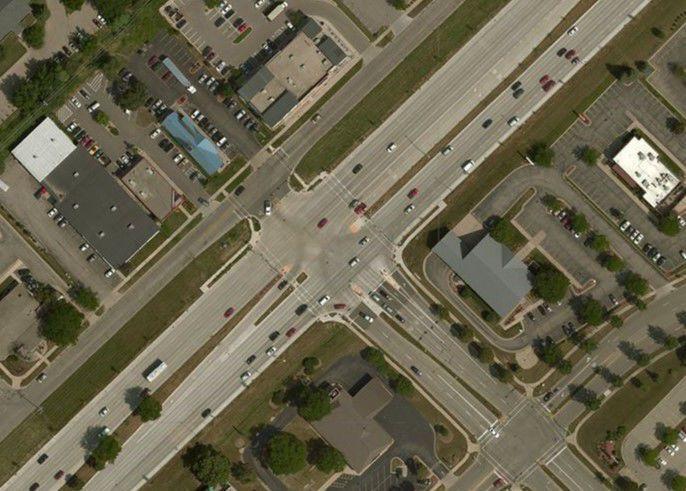 No. 8: South Park Street and West Badger Road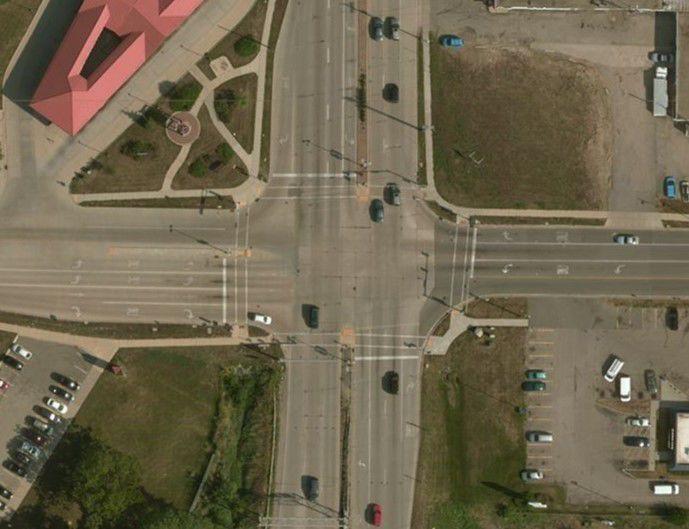 No. 7: Thierer Road and East Washington Avenue
No. 6: North First Street and East Washington Avenue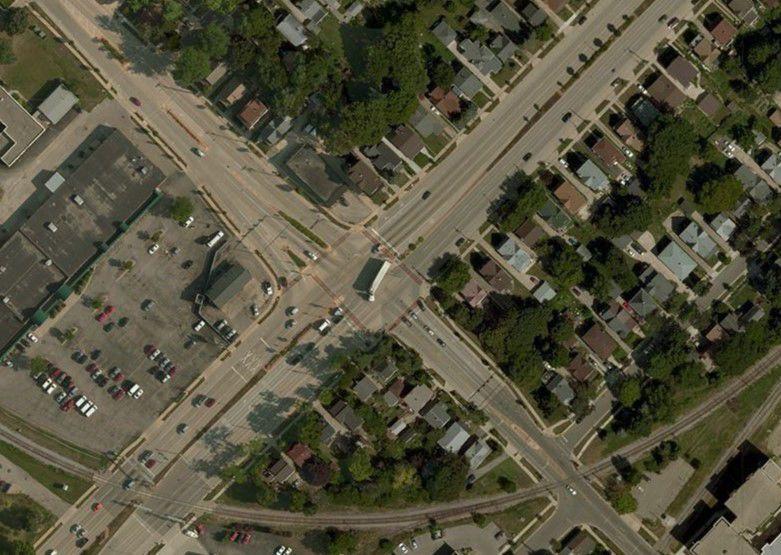 No. 5: Buckeye Road and South Stoughton Road
No. 4: South Baldwin Street and East Washington Avenue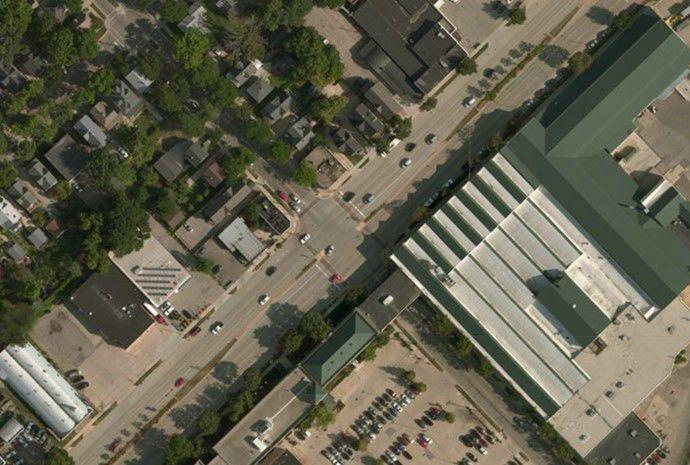 No. 3: North Stoughton Road and East Washington Avenue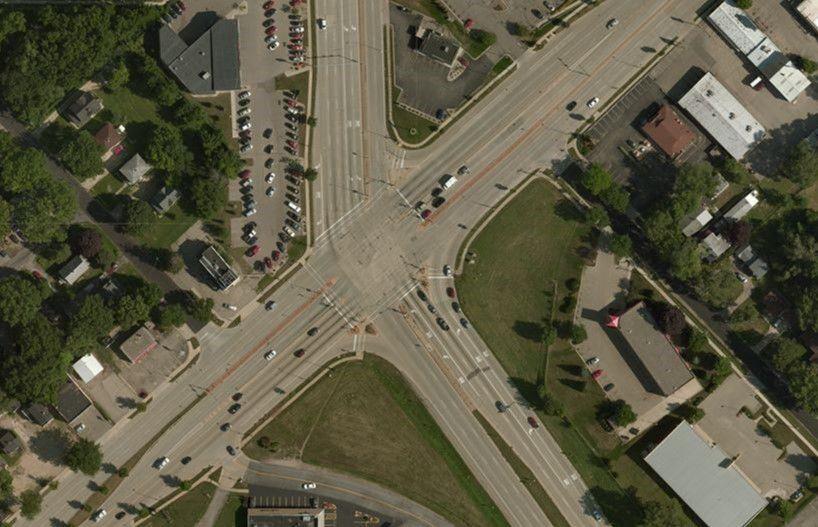 No. 2: Watts Road and South Gammon Road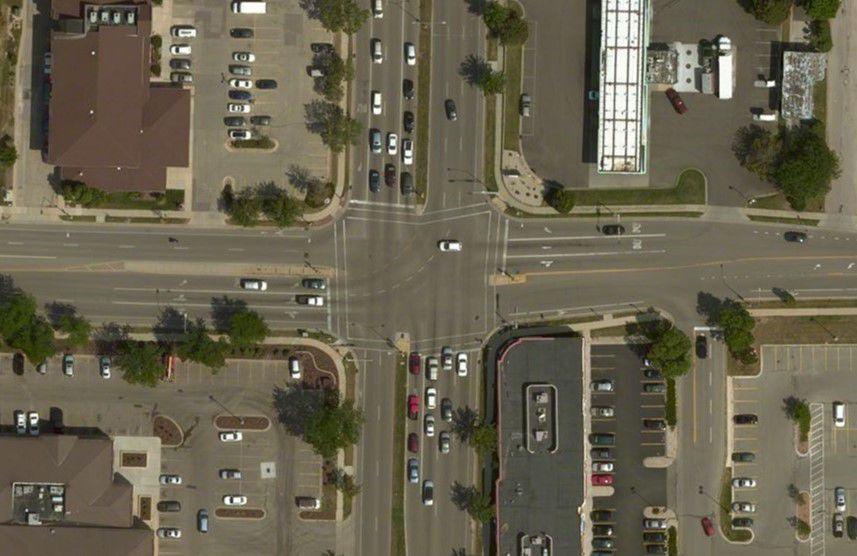 No. 1: Pleasant View Road and Mineral Point