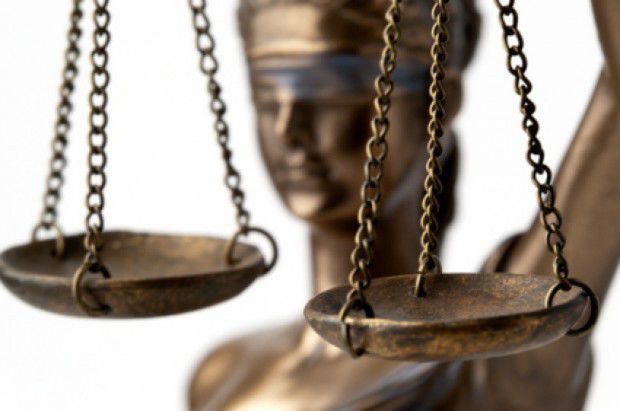 Just beating a six-year statute of limitations, the state Department of Justice on Monday filed a felony charge against the DNA profile of an unidentified person, charging the person with threatening a judge who had just found the controversial public-worker law known as Act 10 to be unconstitutional.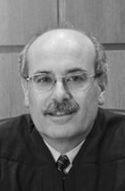 In an envelope addressed to Colas and sent to the state Department of Justice Medicaid Fraud Unit, where Colas had worked until he was appointed to the bench in 2008 by then-Gov. Jim Doyle, a letter writer wrote, "Sometimes radical steps are required to repair our laws + our idiots sitting on a bench supposedly dispensing."
At the top of the letter was written: "Justice — you sir are nothing but an obstruction to the law — you sir are expendable —." Included in the letter was a cut-out magazine advertisement for Fixodent denture adhesive, and hand-written on the ad were the words "missing teeth?"
The letter followed a similarly cryptic letter to Colas that was received at the Medicaid Fraud Unit on Oct. 2, 2012, which contained an article clipped from the Los Angeles Times about two politicians who were slain in Mexico. An enclosed letter stated: "We question what happens to people in Mexico who claim to be judges! Notice the finality that dissent brings in your country — Don't push — we have a different response! Lots of luck. This is what democracy looks like—when you give it to Mexicans Hey!"
Colas was born to Spanish parents in Colombia and came to the United States as a young child. His father was a professor at the UW Medical School, and Colas attended Edgewood High School and UW-Madison. His appointment was hailed as being the first of a Hispanic judge in Dane County.
The Oct. 10 envelope and its contents were sent to the State Crime Lab, which developed a DNA profile from a nine-cent stamp on the envelope.
The same DNA profile, the complaint states, was not found to be associated with any known profiles in the Wisconsin DNA Databank. But it was found to be associated with threats made to La Crosse County Circuit Judge Ramona Gonzalez in February 2013, then-Dane County Circuit Judge David Flanagan in August 2012 and then-state Sen. Julie Lassa, D-Stevens Point, in August 2012.
The practice of filing criminal charges against the DNA profiles of unidentified people has become somewhat common since the late 1990s. There are currently 23 open cases pending against the DNA profiles of unidentified people in 14 Wisconsin counties, according to state court records. The majority of those cases involve unsolved burglaries, while others involve sexual assaults and one is for an armed robbery.