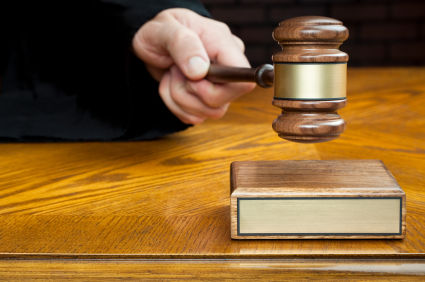 The former executive director of the state Democratic Party could face a first-degree reckless homicide charge for the drug overdose death last month of a woman at his home in Fitchburg, according to a search warrant filed this week.
The search warrant, filed on Monday but not made available until Tuesday, states that Jason T. Sidener, 42, told Fitchburg police that he took the 30-year-old woman to St. Mary's Hospital's emergency room on Sept. 12 after waking up that morning to find her "breathing really weird," suspecting that she may have used heroin at his home on Bantry Lane in Fitchburg.
The woman, identified as Monique E. Allen, of Madison, was dead upon arrival at the hospital, according to the warrant. An obituary for Allen says she is survived by three children.
Sidener has not been arrested or charged with any crime. Fitchburg police filed and executed the search w arrant for his home and vehicle last week as part of what is still a death investigation, said Lt. Don Bomkamp. Police have sent evidence to the state crime lab for testing and are also still collecting data evidence from a cellphone.
"We'd like to know where the drugs came from," Bomkamp said.
The warrant said the items being sought at Sidener's home "may constitute evidence of the crime of first-degree reckless homicide."
The warrant doesn't indicate that anyone other than Sidener and the woman were at the house during the time of the incident. Under Wisconsin law, anyone who provides an illegal drug to someone that causes an overdose death may be charged with a felony punishable by up to 40 years of prison and extended supervision.
Bomkamp said Sidener's lawyer has instructed police not to ask Sidener any questions. The lawyer, Jonas Bednarek, did not respond to a request for comment Wednesday, and Sidener did not respond to a text message.
Sidener was hired in December as executive director of the Democratic Party of Wisconsin after serving as political director of AFSCME Council 32. According to an affidavit filed with the search warrant, Sidener was recently fired from the job because of work performance issues.
Democratic Party spokeswoman Melanie Conklin said Wednesday that Sidener took a leave of absence in early August, returned briefly in mid-September and left the job on Sept. 14 "citing that it would be the best thing for his health and that 'the road to full recovery would be longer than expected.' "
The party is cooperating fully with police and deferred questions about the investigation to police "out of respect for all those involved," Conklin said.
Conklin said news of the investigation has been "heartbreaking" and that "legal obligations keep us from commenting on personnel matters."
According to the search warrant affidavit:
Police were called to St. Mary's Hospital about 8:30 a.m. on Sept. 12, about two hours after Sidener brought in Allen, who was dead.
An autopsy did not immediately determine the cause of death, which required additional toxicology tests. Last week, results from the tests showed that Allen had died from an overdose and had multiple drugs in her system, including heroin, fentanyl and a fentanyl analog, and cocaine.
Sidener told police that he had picked up Allen at a Far East Side motel the night of Sept. 11 and brought her to his home. He said they hung out all night, and she spent the night there. He said he and Allen used only marijuana and when he fell asleep between 1 and 2 a.m., Allen was fine.
When he woke up at 5 a.m., Sidener told police, he suspected Allen had possibly used heroin, that she was "breathing really weird" and her body "was like a pile of mush." He told police he watched over her for about an hour, and when she didn't improve he carried her to his car and drove her to St. Mary's Hospital.
Police obtained cellphone records for Allen's phone and found text messages between Sidener and Allen that started the morning of Sept. 9 and ended the night of Sept. 11. In the messages, Sidener wrote that he is doing the "hard stuff" and he will bring the "hard," meaning heroin or cocaine. Allen wrote that it would be fun to do some with him.
Breianna Hasenzahl-Reeder, compliance and operations director at the state Democratic Party, told police she suspected Sidener was using opiates because of his behavior at work, which included disappearing for long periods during the day, falling asleep or nodding off during meetings and being incoherent at times.
According to an inventory filed with the search warrant, police searching Sidener's home and car found drugs including crack cocaine, and drug paraphernalia including pipes, digital scales, baggie corners and needles. Police also seized computers, several cellphones and a notebook and ledger with names and dollar amounts.