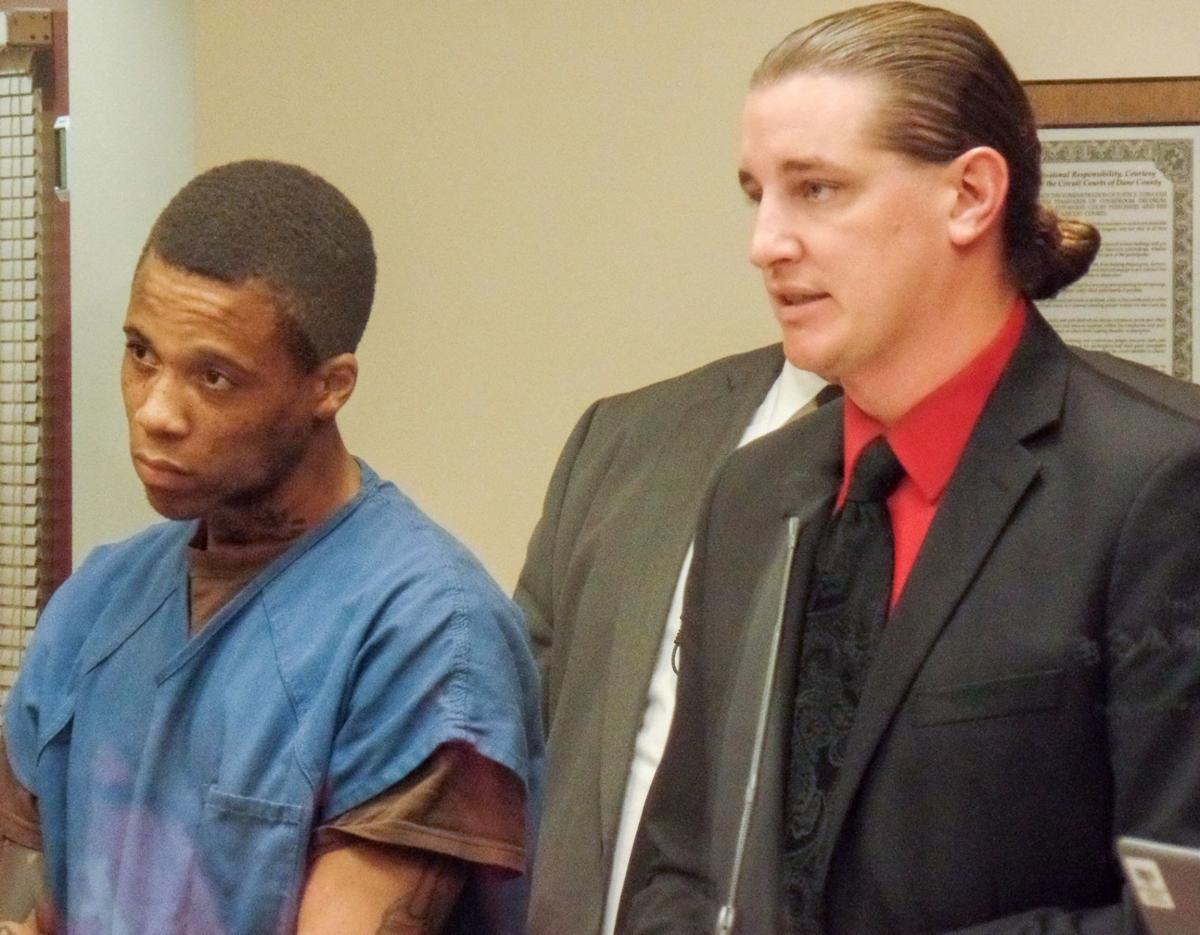 A 21-year-old man and a teenage boy were charged Wednesday with attempted first-degree intentional homicide for a shooting last week that injured a 16-year-old La Follette High School student.
Duan S. Briggs and Jamie J. Hayes, 17, both of Madison, were also charged with first-degree reckless endangerment after one of the shots that police said were fired by Briggs on Sept. 26 struck an occupied car that was in the area.
The complaint states that Briggs fired the shots after Hayes told him to shoot, over a fight that had occurred weeks earlier involving Hayes' brother. Hayes denied to police that he told Briggs to shoot, the complaint states.
Both appeared in Dane County Circuit Court on Wednesday, where they were jailed on the same $50,000 bail that was ordered during a bail hearing on Monday. They will return to court Oct. 11 for a preliminary hearing.
According to the criminal complaint:
The victim first told police that he and a friend had left school to get snacks at a convenience store when they heard a loud argument on Linda Vista Road near Turner Road, about two blocks north of La Follette High School. He said he heard gunshots and felt a pain in his buttocks and realized he had been hit.
Two friends took him back to school where he was taken by ambulance to UW Hospital. Because of the bullet's location, doctors left it in place.
The boy later denied taking part in the argument that preceded the shooting, despite witness' statements. He told police then that his friend had gotten into a fight at school about two weeks earlier with Hayes' brother but denied that Hayes or his brother were in the area where the shooting took place.
The next day, the boy told police that after the fight between his friend and Hayes' brother, Hayes had confronted him and threatened him, saying he had "hot shells," which the boy interpreted to mean he had a gun.
At school on the day of the shooting, he said, the boy and his friends learned that Hayes wanted to fight the boy. After leaving school with two friends, he told police, he was near Turner Avenue and Linda Vista Road when a red car stopped near them and Hayes and Briggs got out. Hayes began to fight with the boy.
Before the fight began, the boy told police, Hayes told Briggs to fire the gun if any of the boy's friends joined in the fight.
When the fight ended, the boy told police, Hayes ran to the side of the road and told Briggs to shoot. Briggs stepped into the road and fired once. The boy said he thought he was struck. As he ran he heard three more shots, then hid behind a tree until Briggs, Hayes and Hayes' brother, who was also with them, left.
In an interview with police, Hayes admitted taking Briggs to La Follette that day but denied that he intended to fight with the boy. He denied knowing that Briggs had a gun before the fight. At one point he saw Briggs with a gun and looked like he intended to shoot someone, but Hayes said his brother told Briggs not to shoot.
Hayes said that Briggs pushed his brother out of the way and fired the gun.
Be the first to know
Get local news delivered to your inbox!