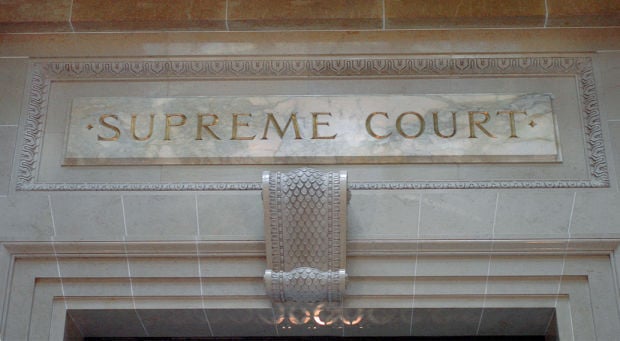 The state Supreme Court on Thursday unanimously sided with a former Walgreens worker who was denied unemployment benefits after she was fired from her job over cash-handling errors.
The court ruled that Lela M. Operton, who worked at a store in Madison, was incorrectly denied unemployment benefits by the state Labor and Industry Review Commission (LIRC) because she was not fired for substantial fault. Instead, Chief Justice Patience Roggensack wrote, she lost her job over "eight accidental or careless cash-handling errors over the course of 80,000 cash-handling transactions" which were "inadvertent."
Operton's lawyer, Marilyn Townsend, said the case could have an impact on tens of thousands of people in Wisconsin who seek unemployment benefits.
"I'm just so pleased on behalf of Lela Operton," Townsend said. "She's a very proud, hard-working, conscientious person who took it personally when she was denied unemployment in that she was so proud of her work ethic. She was trying to do the job to the best of her ability."
Townsend said the court's decision means that the state must have a rational basis for denying unemployment benefits and must give a reason for that finding. It also means that just because someone makes inadvertent mistakes at work, unemployment benefits cannot be denied, as stated in Wisconsin law.
Wisconsin was the first state in the nation, in 1932, to offer unemployment benefits, to help workers bridge the gap between jobs and to help local economies stay vital when workers lose their jobs. Townsend said she feared that a decision by the Supreme Court that went the other way would have decimated Wisconsin's unemployment compensation system.
The court sent the case back to the LIRC to determine how much unemployment compensation Operton is owed.
A Dane County judge had ruled in LIRC's favor, but was overturned 3-0 by a panel of the state 4th District Court of Appeals. The Supreme Court agreed with the appeals court decision in a majority decision and three separate concurring opinions.
Operton worked full-time at Walgreens for nearly two years, sometimes performing more than 100 cash transactions in a day. Walgreens said she made errors that cost the company small sums, resulting in written warnings, until she was fired in March 2014 after failing to check a customer's identification on a credit card transaction, costing the company nearly $400.
After she was fired she sought unemployment benefits, but Walgreens contested the request. Initially benefits were denied by the state Department of Workforce Development based on misconduct. An administrative law judge (ALJ) later concluded that there was no evidence that Operton "intentionally or willfully disregarded the employer's interests by continuing to make cash-handling errors," so had not committed misconduct.
But the ALJ still denied unemployment benefits to Operton, concluding that she was fired for "substantial fault."
"She was aware of the employer's policies," the ALJ wrote in a decision adopted by LIRC, "but continued to make cash-handling errors resulting in actual financial loss to the employer, after receiving multiple warnings."
Writing for the court, Roggensack said that the LIRC failed to justify the denial of unemployment benefits to Operton in accordance with state law.
"Importantly, the ALJ never examined Operton's errors to determine if the errors were 'inadvertent' " under state law, Roggensack wrote. "It is unclear which prong of (the statute) the ALJ was considering."
The state Legislature made changes to the unemployment compensation law in 2013 that allowed benefit denials for substantial fault, Roggensack wrote, but that standard doesn't include such things as one or more inadvertent errors made by a worker or failure of a worker to perform work because of insufficient skill, ability or equipment.
Because Operton's termination was for one or more inadvertent errors, her actions are exempt from the definition of substantial fault, Roggensack said, and she is entitled to unemployment compensation.
Be the first to know
Get local news delivered to your inbox!