Lawyers for University of Wisconsin wide receiver Quintez Cephus said Thursday that he is innocent and filed a motion late Wednesday in which they say they have evidence showing that neither of the two women who have accused Cephus of sexual assault were impaired by alcohol in April when they were at Cephus' apartment.
"First of all I want to say that Quintez is innocent," said Kathleen Stilling, one of Cephus' lawyers. "There were three people in that bedroom that night and all three of them know the truth. And we want all the facts to come out to establish the truth."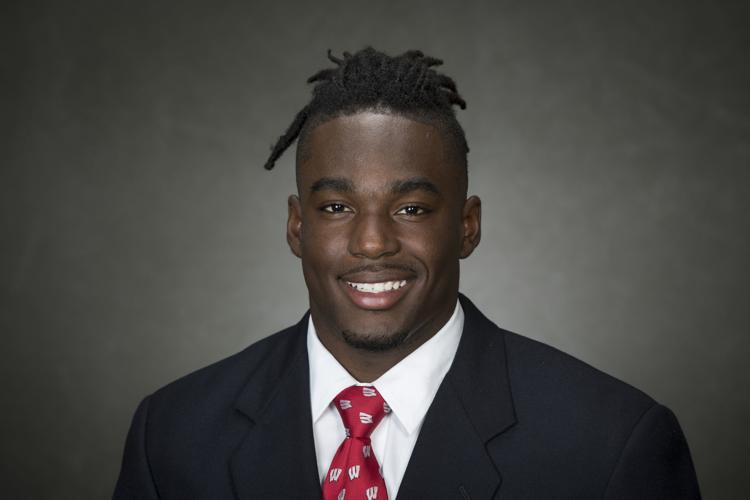 Cephus, 20, a junior from Macon, Georgia, is charged with second- and third-degree sexual assault for an incident on April 22 in which he allegedly sexually assaulted two women at his apartment while they were very intoxicated. One of the women also told police that Cephus and his roommate, wide receiver Danny Davis, took photos of both women and laughed as the woman drunkenly struggled to get up from the floor.
"A criminal complaint, and this criminal complaint, is a slanted, one-sided version of the events," Stilling said, "and we look forward to getting out all of the facts and clearing Quintez's name."
Cephus announced last weekend that he was taking a leave of absence from the Badgers in anticipation of charges being filed against him. He was suspended from the team indefinitely on Monday. Davis was suspended for two games by Coach Paul Chryst.
Cephus appeared in Dane County Circuit Court with Stilling and co-counsel Stephen Meyer on Thursday and was released on a signature bond. He will be back in court for a preliminary hearing on Sept. 6.
During the hearing, Court Commissioner Brian Asmus granted a defense motion filed Tuesday that orders prosecutors to preserve certain evidence that the defense believes will be helpful to its case.
Cephus' lawyers are also asking that the charge of second-degree sexual assault involving one of the women be dismissed, saying they have evidence showing the woman was not intoxicated to the point of being unable to provide consent.
Stilling said that the evidence "establishes Quintez' innocence."
The third-degree sexual assault charge does not allege intoxication as a reason for lack of consent.
You have free articles remaining.
Register for more free articles
Stay logged in to skip the surveys
According to documents filed in Dane County Circuit Court, Cephus' lawyers say they have security camera footage showing the alleged victim of second-degree sexual assault walking at a normal gait and a text message from the woman to Cephus in which she asks him to look for her vaping device in his apartment.
The woman has told police that she was so intoxicated that she doesn't recall meeting Cephus at a bar earlier, barely remembers being at his apartment and doesn't remember getting home to her dorm. The other woman told police that she saw Cephus sexually assault the first woman, and she said both of them were very intoxicated.
In their motion to dismiss the second-degree sexual assault charge, Stilling and Meyer write that they have video footage of the women leaving Cephus' apartment on Spring Street at about 2:30 a.m.
The video shows one of the women walking out of Cephus' apartment, then "locating the exit without difficulty and starting down the stairs without demonstrating any signs of impairment," the motion states.
The other woman is then seen talking briefly with Cephus at his apartment door, conversing normally without any need to lean against anything, according to the motion. She and Cephus go back into the apartment briefly, and then Cephus, Davis, the woman and a third woman leave the apartment and then the building, the motion states.
The attorneys write that at about 3:14 a.m., the woman who left first sent a text message to Cephus saying that she left her Juul vaping device at his apartment and asking him to let her know if he finds it.
"This demonstrates that she remembered that she knew Cephus, knew his name, knew how to get in touch with him, remembered she was at his house, remembered that she had her 'Juul' with her, and remembered that she left it there," Meyer and Stilling write.
The lawyers write that she closed the text message with heart and kiss emojis.
The motion criticizes prosecutors for leaving some text messages and the video out of the criminal complaint, calling it "more than a material omission" but also "a material misstatement of fact given the extreme intoxication alleged in the complaint in this case."
Because of that, they said, the complaint lacks probable cause to back up the second-degree sexual assault charge and the charge should be dismissed.
District Attorney Ismael Ozanne said he is aware the motion was filed but has not yet seen it.