Amid growing concern about the safety of sports officials, the head of a national referee group is applauding the decision by a Madison basketball referee to pursue legal action against the former UW-Rock Valley coach and his son who allegedly punched him after a game he officiated Jan. 3.
In a notice sent last Tuesday to Wisconsin Attorney General Brad Schimel, Pat Anderson, 57, of Madison, said he suffers from post-traumatic stress episodes and injuries that caused him to miss work because of the attack by then-UW-Rock County men's basketball coach Jamal Mosley, 41, and his son, J'shon Mosley, 21, after the game at UW-Waukesha.
The notice is required before any lawsuit can be filed against UW-Rock County, located in Janesville, and the Mosleys, of Madison. The notice also claims the attacks were racially motivated. Anderson is white; the Mosleys are black.
"Hopefully this case is going to have a successful ending for Anderson because people need to understand that the kind of behavior he was subjected to is not acceptable," said Barry Mano, president of the Racine-based National Association of Sports Officials (NASO).
A 2017 NASO survey of more than 17,000 adult male and female sports officials at every level from youth games to the pros found that 53.1 percent of the adult respondents felt unsafe or feared for their safety because of administrator, coach, player or spectator behavior.
"That survey shows clearly that the main thing on (sports officials') minds is bad behavior. It's the thing that is driving them out (of refereeing) and it's getting worse," Mano said.
The survey also showed that about 13 percent of the respondents said they had been physically assaulted during or after a game by either a fan, player or coach.
"We get at least one call every single week about an assault on a sports official," Mano said.
Both of the Mosleys were charged Jan. 30 in Waukesha County with battery and disorderly conduct stemming from the incident. Jamal Mosley, who was hired to coach at UW-Rock County in 2016, resigned on Jan. 23, UW-Rock County spokesperson Shawna Connor said after the pair were charged, adding that J'shon Mosley had no connection with the school as a student, coach or manager.
Prior to coaching at UW-Rock County, Mosley was the coach of men's and women's basketball at Fox Valley Technical College in Appleton, a youth camp coordinator for the city of Sun Prairie and ran basketball camps across the state for Breakthrough Basketball.
According to online court records, Jamal Mosley has a plea and sentencing hearing scheduled in Waukesha County on May 14 and J'shon Mosley has a hearing May 17.
A technical foul, then punches and kicks
The incident occurred after the game between UW-Rock County and UW-Waukesha's men's basketball teams. Anderson had called a technical foul on a UW-Rock County player and then on Jamal Mosley about halfway through the first half, according to the notice sent to Schimel.
After Anderson told Jamal Mosley why he called the technical foul on the player, the coach told Anderson to lower his voice and show him respect, the notice said. Anderson called the technical foul on Mosley after the coach disobeyed Anderson's order to return to his coaching box and continued arguing with him, according to the notice.
After the game, which UW-Rock County lost, 80-76, Jamal Mosley followed Anderson out of the gym as the rest of the coaches and players for both teams shook hands, the notice said. Mosley approached Anderson from behind in a hallway, grabbed his arm to spin him around and told Anderson that he deserved more respect from him.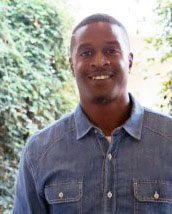 The notice and criminal complaint both said that after Anderson told the coach to get out of his face, Jamal Mosley let go of Anderson's arm and said to him, "Who's going to make me, you, little punk ass b——."
Jamal Mosley then threw a punch but missed a ducking Anderson, the notice says. As Mosley attempted to throw his next punch, Anderson was hit by a punch thrown by J'shon Mosley. Anderson then found himself on the hallway floor being punched and kicked by both of the Mosleys, according to the notice.
The Mosleys went back to the gym after a woman interceded on Anderson's behalf, the notice said. Moments later, Jamal Mosley re-entered the hallway and said to the woman as she called 911, "Oh sure, call the cops on the black guy, it's always the black guy's fault," according to the notice.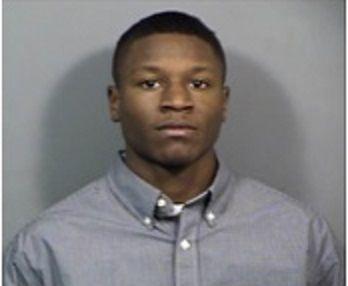 Jamal Mosley told police that Anderson disrespected him during the game by calling him a boy and giving him two technical fouls, the Milwaukee Journal Sentinel reported. He also said he followed Anderson out of the gym after the game to get his name so he could file a complaint and that Anderson threw the first punch, the newspaper reported.
Anderson was treated at UW Hospital later that night for injuries to his back and neck and a cut to his eye, the notice said. He began seeking help from a mental health professional for his post-traumatic stress episodes shortly after the incident, according to the notice.
Belligerent behavior 'no longer shocking'
"What happened to the referee in Wisconsin is no longer shocking, certainly to me or to anybody who works in the sports industry," said Alan Goldberger, an attorney and author from Florham Park, New Jersey, who is a nationally recognized authority on sports officiating and sports law. "That's because there are a lot of people in and around sports who think that it's OK, it's what happens sometimes.
"A remarkable number of people who are interviewed after one of these things reflect the sentiment that if they had the opportunity to do it all over again, they would," he said.
Since January, according to media reports, a police captain from Wichita, Kansas, was put on paid leave after pushing a 17-year-old girl refereeing at a youth basketball game; a father of a junior high school basketball player in Peebles, Ohio, pleaded guilty to hitting a referee twice after the referee had thrown him and the player's grandfather out of the game and was attempting to escort them out of the gymnasium; and Redding, California, police were looking for a woman who attacked a referee after a high school basketball game.
Some referees who have been victims of assault or battery during or after games have won lawsuits around the country, but Mano said that's an exception.
"Most of the people we're talking about here are doing it as an avocation. It's part-time, they've got the rest of their lives to lead and they don't want to deal with the turmoil," he said. "Most say, 'I'm not gonna let this knock me out of something I love doing.' And so they crawl back, they fight back in and continue refereeing."
Anderson, who has been a referee for 33 years, may not referee another game, said his attorney, Robert Gingras.
"This type of conduct has to be stopped in its tracks," said Gingras, who owned the Madison Mustangs semi-pro football team from 2006 to 2014 and also was a coach. "As a society we cannot tolerate a referee getting beaten up out in the hallway after a game."