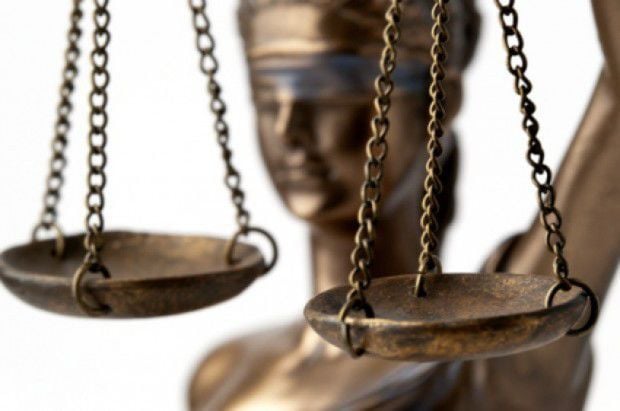 A group of Wisconsin Democratic voters, whose lawsuit that called electoral maps drawn by state Republicans in 2011 an unconstitutional partisan gerrymander was rejected by the U.S. Supreme Court, will file an amended version of the lawsuit by mid-September, according to a filing Wednesday in U.S. District Court in Madison.
A joint memorandum between lawyers for the group and the state Department of Justice states that the two sides met and agreed that the group should file an amended complaint by Sept. 14.
Initially, a three-judge panel hearing the case had ordered both sides to submit separate filings stating how the case should proceed after the Supreme Court's ruling, then reply to one another's briefs. But instead of separate filings they submitted the joint memorandum on Wednesday.
In June, the U.S. Supreme Court unanimously agreed that the Democratic voters who filed the lawsuit lack standing to bring the case. But justices also agreed by a 7-2 majority to send the case back to U.S. District Court in Madison for further argument there.
Supreme Court Chief Justice John Roberts noted that a case in which the plaintiffs lack standing would typically be dismissed, "but this is not the usual case" because the court has not agreed upon a legal standard for partisan gerrymandering.
You have free articles remaining.
The court did not rule on the merits of the case.
Back in federal court in Madison, the case will be heard again by the same three-judge panel, with one exception: U.S. District Judge Barbara Crabb left the case on Aug. 2 and has been replaced by U.S. District Judge James Peterson, who was appointed to the bench by President Barack Obama in 2013.
The other two judges are William Griesbach, the chief judge of the U.S. District Court for the Eastern District of Wisconsin, appointed by President George W. Bush; and Kenneth Ripple, a senior status judge with the U.S. Court of Appeals for the Seventh Circuit, who was appointed by President Ronald Reagan.
In November 2016 the panel ruled 2-1, with Griesbach dissenting, that the maps are an unconstitutional partisan gerrymander.
The memorandum also states that any other initial disclosures will be exchanged between the two sides by Sept. 28, and that the plaintiffs have until Oct. 15 to submit any new expert reports.
DOJ did not want to agree to any further dates until they have had a chance to evaluate the amended complaint submitted by the plaintiffs, the memorandum states.
Other than that, the memorandum states, the court should proceed with the case in the same way it would any other case that comes before it, and requested that the court set a preliminary pretrial conference for Oct. 1.