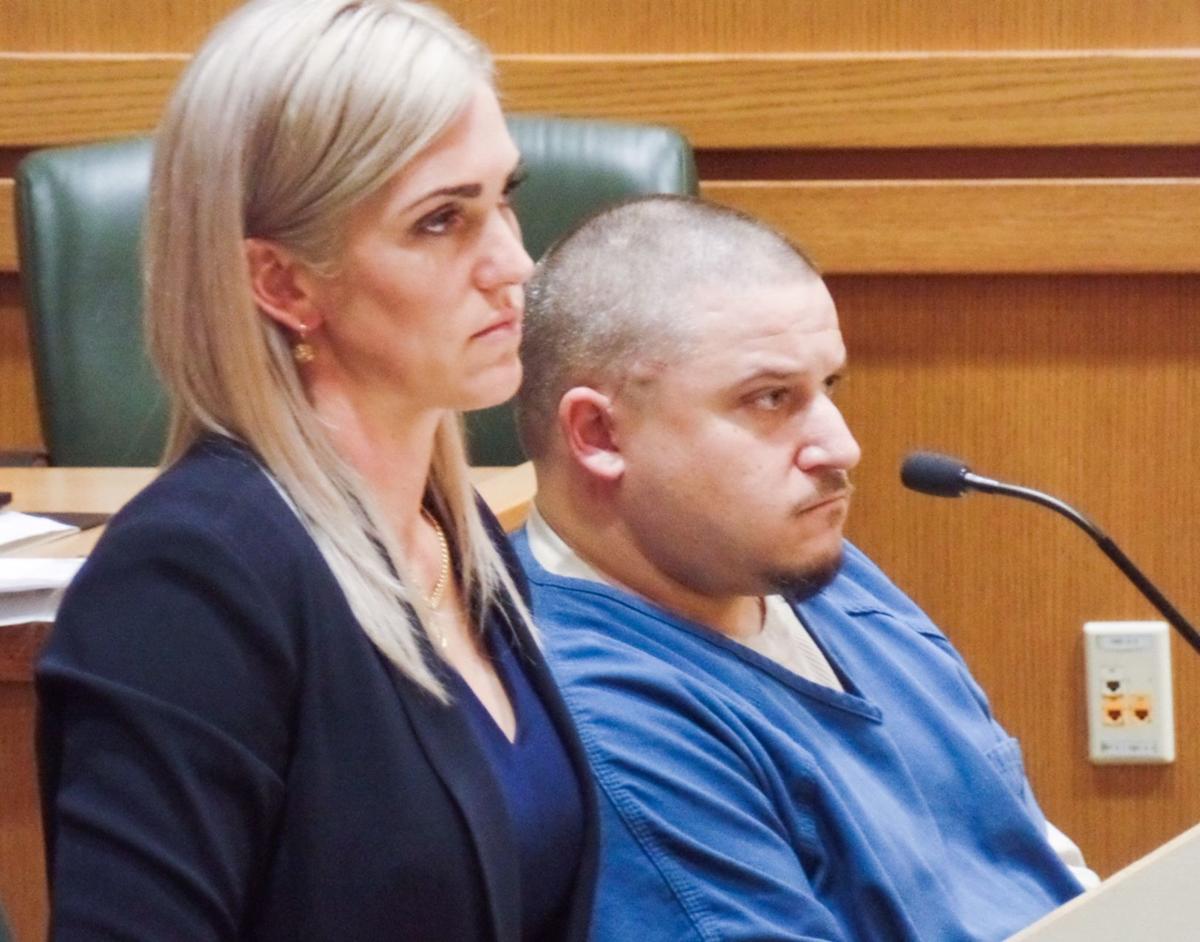 Prosecutors amended a criminal complaint Wednesday against a man charged with firing gunshots inside the Visions nightclub early last week, adding several new charges against the man along with charges against three other men, including one who was shot during the incident.
With the amended complaint, Cole W. Foster, 35, of Madison, is now charged with four counts of first-degree reckless endangerment along with two misdemeanors — disorderly conduct with a dangerous weapon and carrying a handgun where alcohol is sold and consumed.
Last week, Foster was charged with a single count of first-degree reckless endangerment and disorderly conduct.
Dashawn M. Robert, 42, of Chicago Heights, Illinois, the man who Foster is alleged to have shot on Dec. 9 during a fight inside the strip club at 3554 E. Washington Ave., was charged with first-degree reckless injury, for allegedly stabbing Foster in the head several times with a knife. Robert was also charged with possession of heroin with intent to deliver after small baggies of substance were found in his belongings while Robert was being treated for gunshot wounds at UW Hospital.
Foster appeared in court Wednesday for a preliminary hearing and was ordered to stand trial after brief testimony from Madison police Detective Angie Dyhr. Dane County Circuit Judge Stephen Ehlke also denied Foster's motion to reduce his bail from $100,000 to a signature bond.
Foster's lawyers have said he was defending himself when he shot Robert.
According to the amended complaint:
You have free articles remaining.
A witness said a group of men that included Robert was asked to leave the bar. The man said he held the door shut to keep them from getting back in, and as he held the door closed he heard a disturbance behind him and saw a man later identified as Foster, a "regular" at Visions, bleeding from the head. Foster said Robert had stabbed him.
The man told police he then heard gunshots and saw Foster shooting at Robert. At that point, Robert was crawling on the floor while Foster was standing. The witness said Foster might have continued shooting at Robert as he went down some stairs to a lower level.
A dancer at the club said that around 1 a.m. on Dec. 9, she was waiting to go on stage when she heard a commotion near the front door. She said another dancer was trying to calm down a man later identified as Robert. The woman said she went over to the bar and saw Foster bleeding profusely from his head and shouting that he had been stabbed.
One of Foster's hands, she told police, was on his head while the other was in the front pocket of his sweatshirt. She said she then heard several gunshots from the bar area, two initially in close succession followed after a pause by more shots.
Robert said he was "hit," the dancer said. She said she noticed a knife with a 5-inch blade in Robert's hand. She said she and others went to the basement stairs and began to give aid to Robert, who was still clutching the knife. The dancer said a woman grabbed Robert's hand and shook the knife free.
Another man, Marshawn Hunt, then picked up the knife and tried to hide it atop a set of lockers in the room, the woman said. Another dancer scolded Hunt about leaving the knife there, so he retrieved it and put it in his pocket.
When police interviewed him he initially lied about his name and lied about Robert having a knife, or that he had even seen a knife. Hunt, 40, of Madison, was charged with harboring a felon and two counts of obstructing police.
Police also had contact with three other people who sustained gunshot wounds in their feet and legs, including a Visions employee and a woman and her boyfriend.
Another man, Spencer Jackson IV, 29, of Madison, was charged with disorderly conduct with a dangerous weapon. He had been kicked out of Visions by a bouncer, but went to his car, grabbed a gun and returned to the club. A witness told police that Jackson was yelling about shooting someone or being shot at while holding the gun.