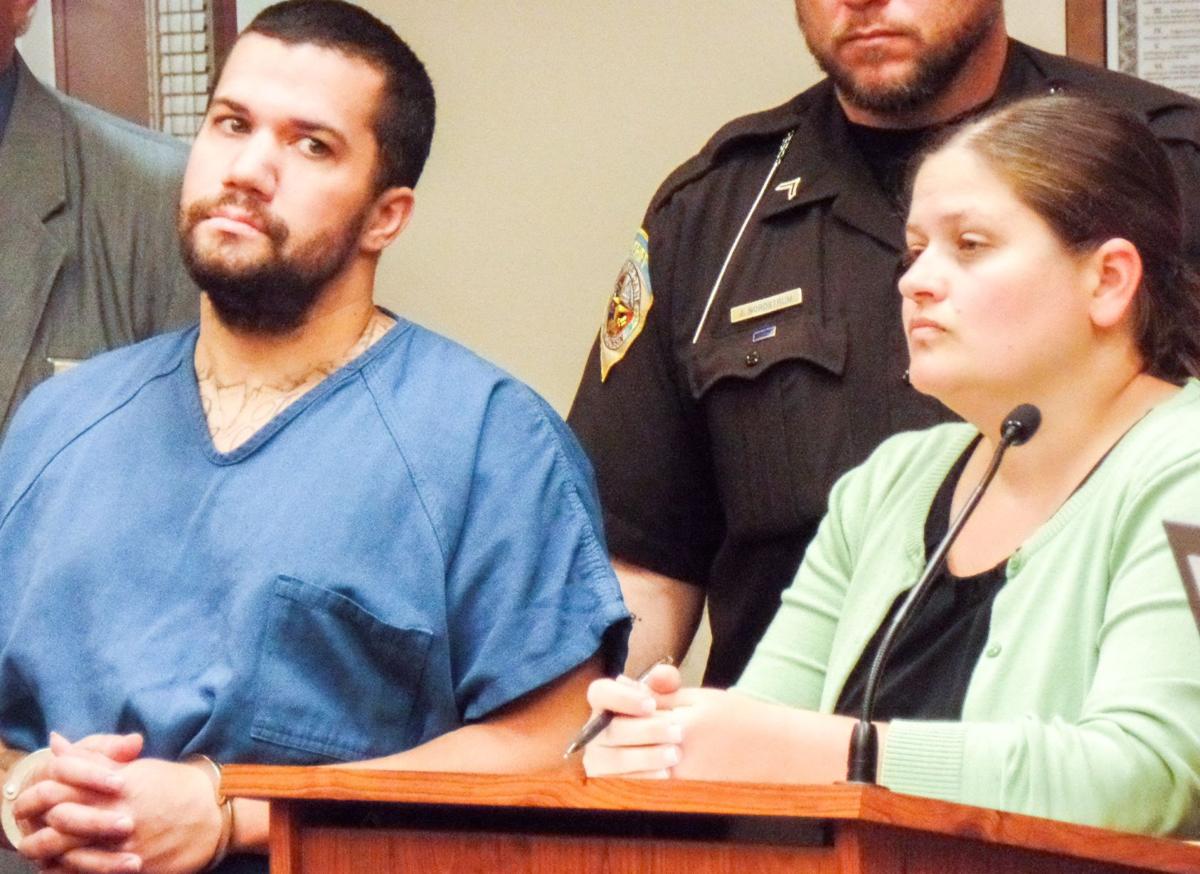 Bail was set at $2 million Thursday for a Madison man charged with shooting two men, one of them to death, at a South Side convenience store last month, purportedly because one of the men had looked at him the wrong way earlier.
Curtis J. Langlois, 37, who is charged with first-degree intentional homicide for the Aug. 2 death of Kendrith J. Young, and attempted first-degree intentional homicide for shooting Rodney Lemon Jr., at times stared out toward family and friends of the two shooting victims from the glassed-in courtroom at the Dane County Public Safety Building, and at one point appeared to wink.
According to a criminal complaint, filed last week in Dane County Circuit Court, Langlois told police that he and another man, identified by police as Dametrius Reeves, had seen Young earlier, and he said that Young "was looking at him all crazy." The complaint states that all four men had been at a bar, and that Langlois and Reeves had followed Young and Lemon from the bar to the 7-Eleven, 2703 W. Beltline.
You have free articles remaining.
At the 7-Eleven, Langlois told police, Reeves shot Young first when Young came out of the store, the complaint states. Langlois then walked up to Young and shot him in the head and chest, Langlois said. He told police that he saw Lemon standing at a counter in the store, and shot him when he tried to run, the complaint said.
Reeves, 27, who was charged in August with first-degree intentional homicide and attempted first-degree intentional homicide, was ordered jailed on $500,000 bail after appearing in court on Wednesday.
Langlois was arrested in Wausau last month for two armed robberies there, while Reeves was arrested in Indiana. For the Wausau robberies, Langlois faces federal robbery and firearms charges that could keep him in prison for life, apart from the homicide charges.
Langlois was also charged this week with threatening a Dane County sheriff's deputy who was working at the jail. According to a criminal complaint, on Sept. 4 Langlois repeatedly told the deputy, "I'll (expletive) kill you! Pop this door! I'm not just gonna kill you, I'm gonna snap your neck!"
The threats were overheard by another deputy working in the jail, the complaint states.
Be the first to know
Get local news delivered to your inbox!