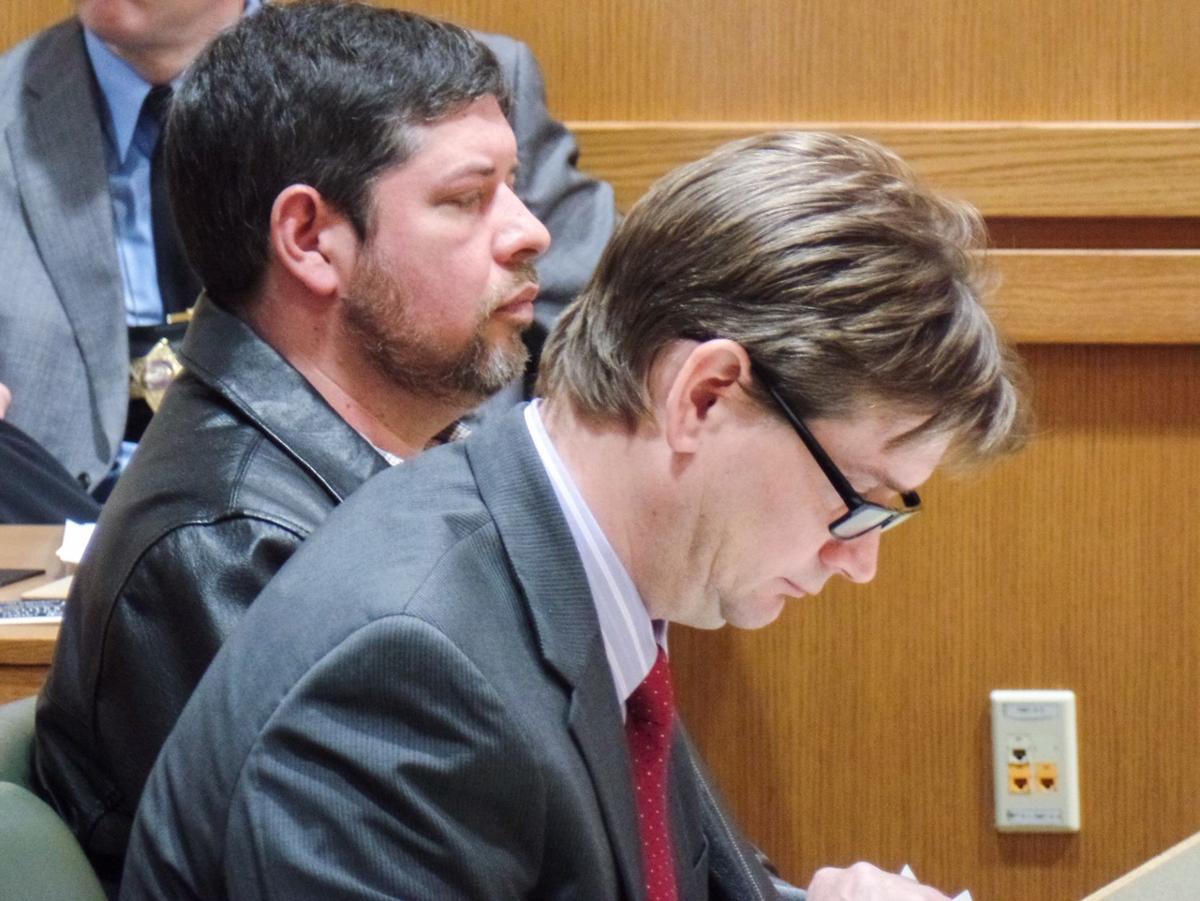 Not-guilty pleas were entered Wednesday for a suspended UnityPoint Health-Meriter nurse charged with abusing nine infants in his care, after a Dane County judge found probable cause to order him to trial on the charges.
Christopher M. Kaphaem, 43, of Middleton, who faces 19 felony counts that include seven counts of child abuse and seven counts of patient abuse, was ordered to stand trial after a preliminary hearing before Circuit Judge Stephen Ehlke, who said there was enough evidence to conclude Kaphaem probably committed the crimes.
Ehlke made the determination after testimony from Madison police Detective Scott Sachtjen and Dr. Barbara Knox, medical director of the American Family Children's Hospital Child Protection Program. Ehlke was also able to consider the contents of a 25-page criminal complaint as evidence.
The complaint, filed in September, alleges that Kaphaem intentionally harmed the nine infants between March 2017 and February while working as a nurse in Meriter's Newborn Intensive Care Unit. It states that most of the babies had bruising or broken bones, including one who sustained a skull fracture.
Knox testified that including the skull fracture, that boy had sustained 17 fractures or suspected fractures to his ribs and extremities.
The complaint does not explain why Kaphaem would intentionally harm infants and there was no testimony about that at Wednesday's hearing.
While there are nine alleged victims, the hearing was shortened significantly because Deputy District Attorney Matthew Moeser convinced Ehlke that all of the charges were "transactionally related" — that they have enough in common in time and place that evidence of only one of the charges against Kaphaem needed to be presented in order for Ehlke to find probable cause for all.
Kaphaem's lawyer, Jonas Bednarek, disagreed and put his objection on the record for a possible appeal.