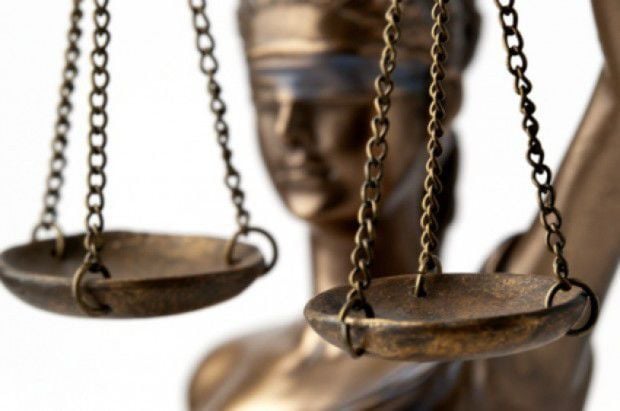 A Mazomanie man was acquitted Wednesday of negligent homicide for the death of a woman whose bicycle he struck nearly two years ago on Highway 14 between Middleton and Cross Plains.
Family members of Cynthia A. Arsnow, 62, wept after Dane County Circuit Judge Nicholas McNamara read the verdict finding Rollen J. Fries, 71, not guilty of homicide by negligent driving for the July 15, 2016, crash in which Arsnow was killed. The jury of seven women and five men deliberated for about two hours before reaching the verdict, which capped a two-day trial.
Fries, a self-employed exterminator, never denied that his pickup truck struck Arsnow after he looked away from the road while looking for a business invoice that was on the passenger side of his truck. Testifying Wednesday, he denied, though, that his truck veered as far to the right as the gravel along the road, as two witnesses traveling in vehicles behind him testified on Tuesday.
"I honestly thought I missed her," Fries said, after looking back at the road, seeing Arsnow on her bicycle in front of him and veering left to avoid her. "And all of a sudden she was up on the fender of the truck."
An autopsy found that Arsnow, who was riding her bike to work from Madison's East Side to Cross Plains, as she often did, died from blunt force trauma injuries, including skull fractures. Dane County Chief Medical Examiner Dr. Vincent Tranchida testified Wednesday that it was hard to say whether Arsnow would have survived the crash had she been wearing a helmet, and said that she could have died from a ruptured spleen that she also sustained, had the head injuries not caused her death.
In closing arguments, Deputy District Attorney Matthew Moeser urged jurors to consider what drivers should be doing behind the wheel when they should be paying attention to what's in front of them, and said they should only find Fries not guilty if they're OK with inattentive drivers hitting cyclists.
He argued that Fries had plenty of time to see Arsnow riding alongside the flat, straight section of highway where the crash happened, had he looked at the road in front of him.
'Simple traffic accident'
Fries' lawyer, Mark Eisenberg, told the jury that prosecutors weren't even close to showing that Fries was a substantial cause of Arsnow's death. Instead, he said, it was a tragic accident, and one that he argued to the jury was one of Arsnow's own making.
"This was a simple traffic accident that could have been caused by a number of things," Eisenberg said, including Arsnow's failure to ride her bicycle in a safe manner. Eisenberg argued that the numerous shopping bags that were looped over Arsnow's handlebars made it difficult for her to steer the bike straight, and characterized the path her bike took as being "like a snake," citing the observations of others who had seen Arsnow ride along Highway 14 in the past.
The two witnesses who were driving behind Fries testified on Tuesday that they did not see Arsnow cross the fog line into the path of Fries' truck, but Eisenberg said neither of them had a clear view of the collision between Fries' truck and Arsnow's bicycle and they were "kind of guessing."